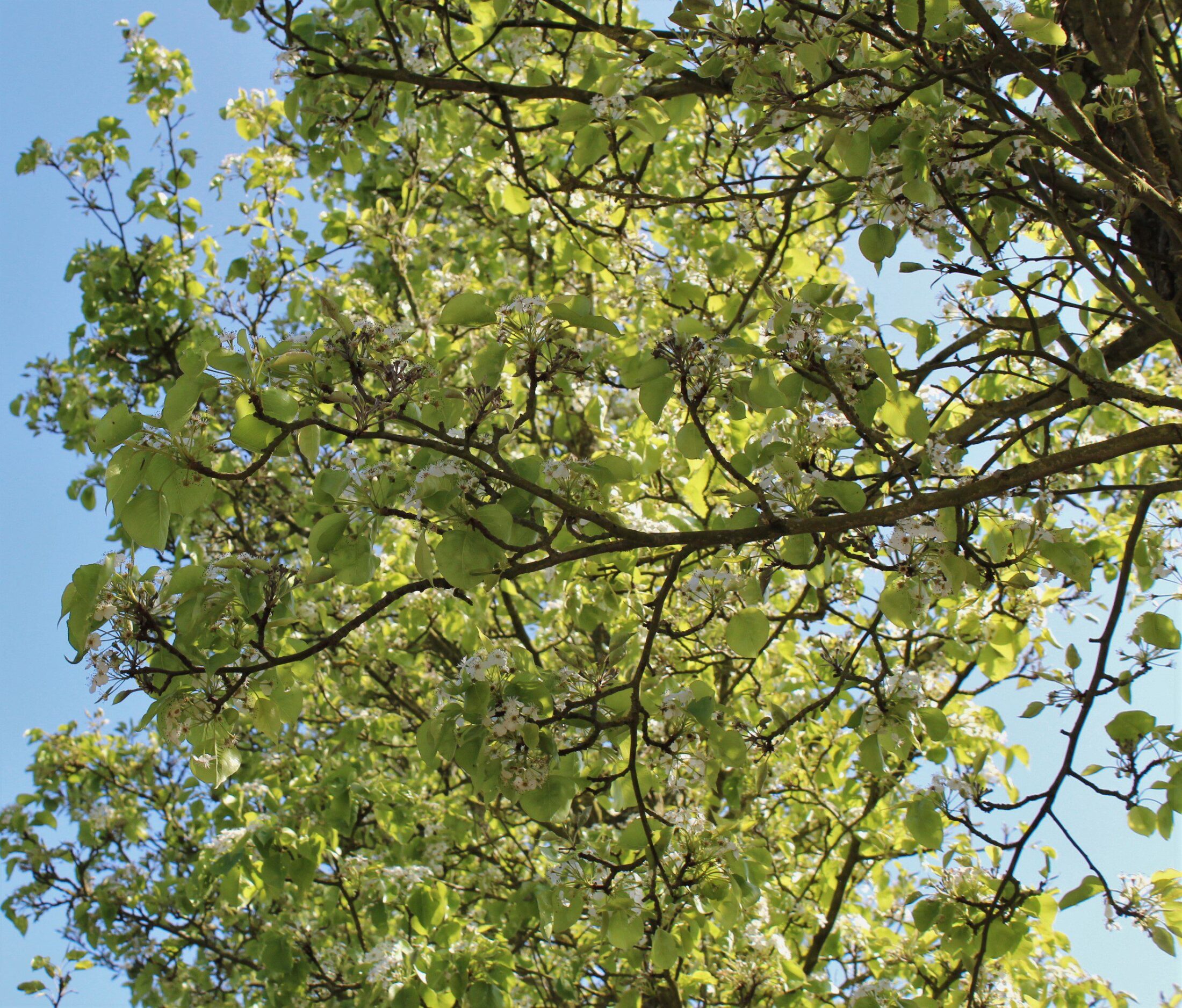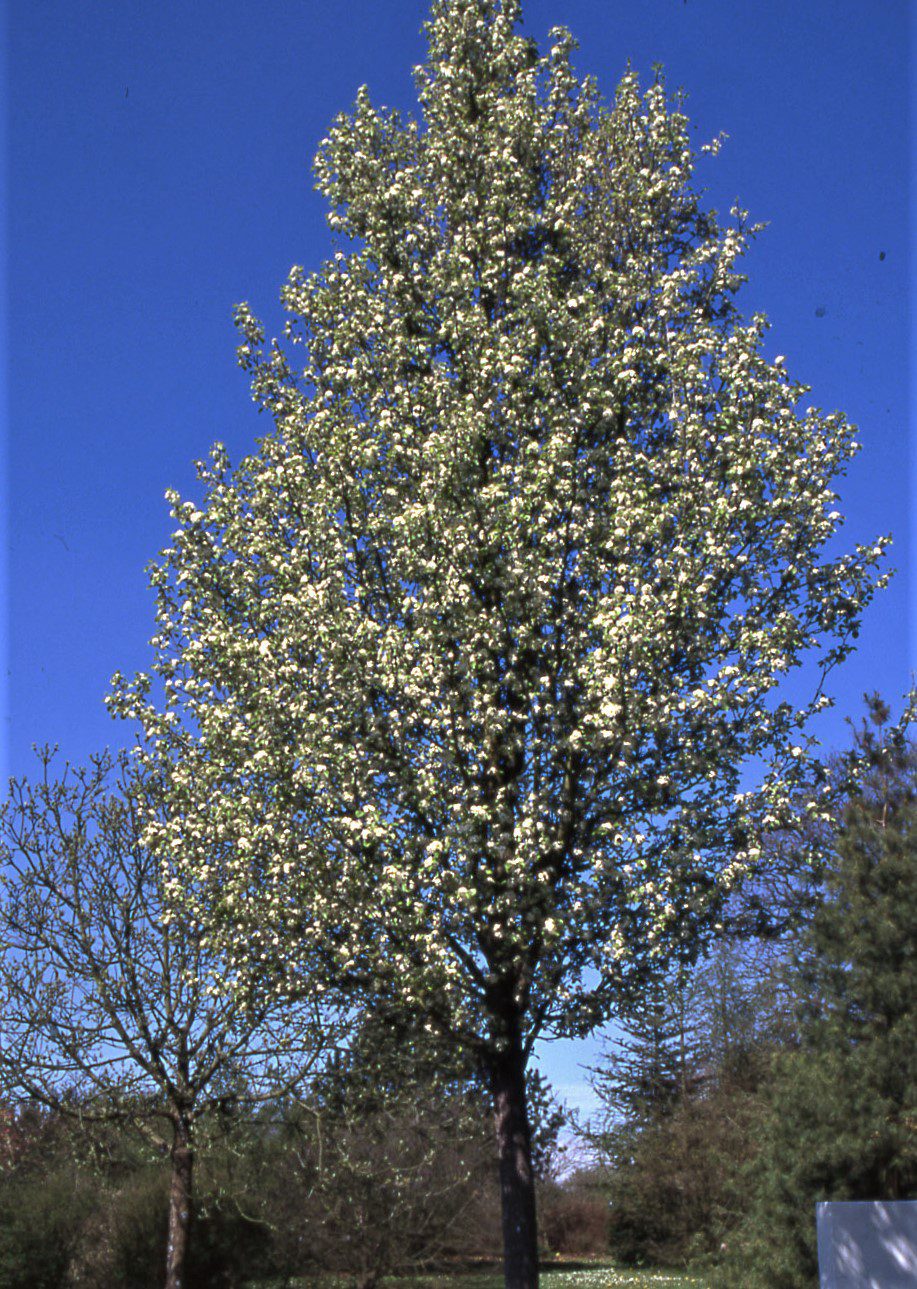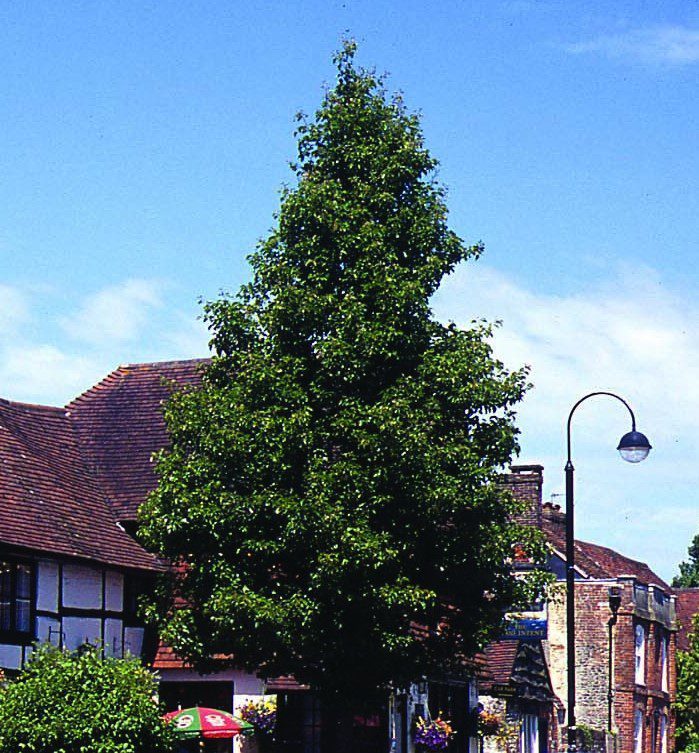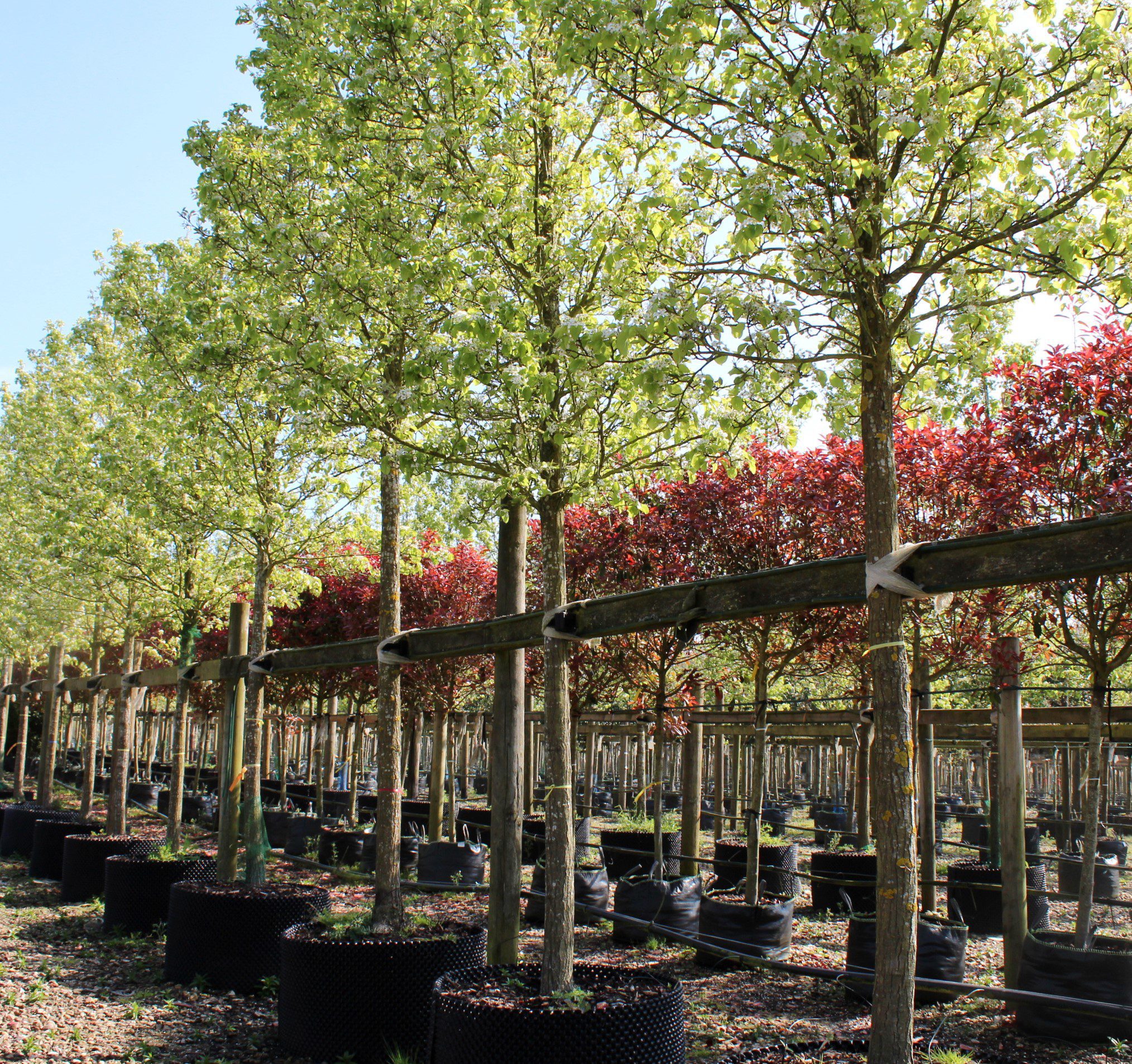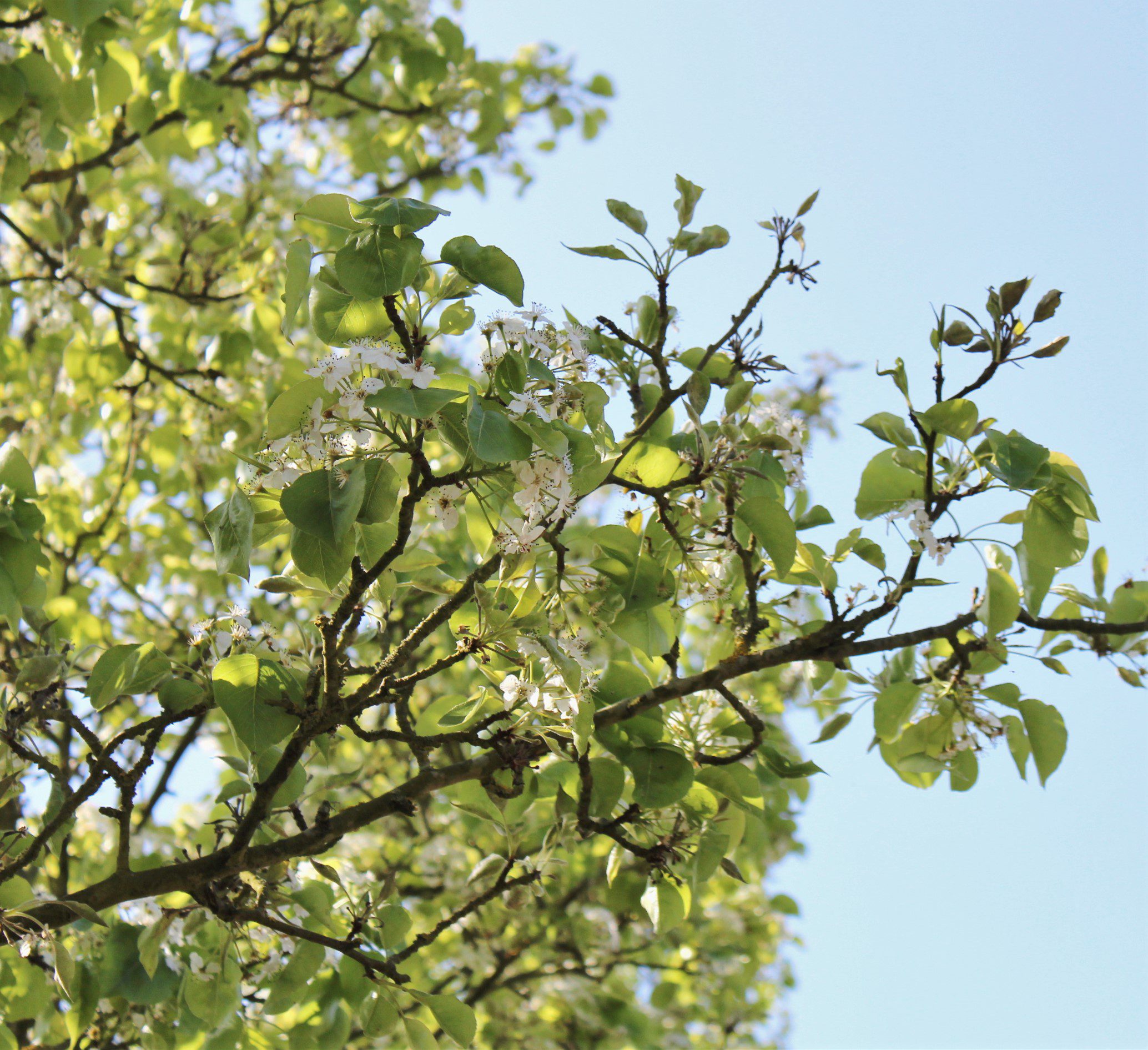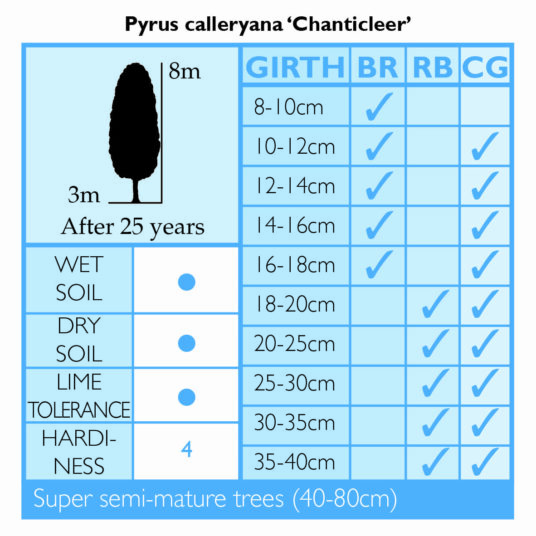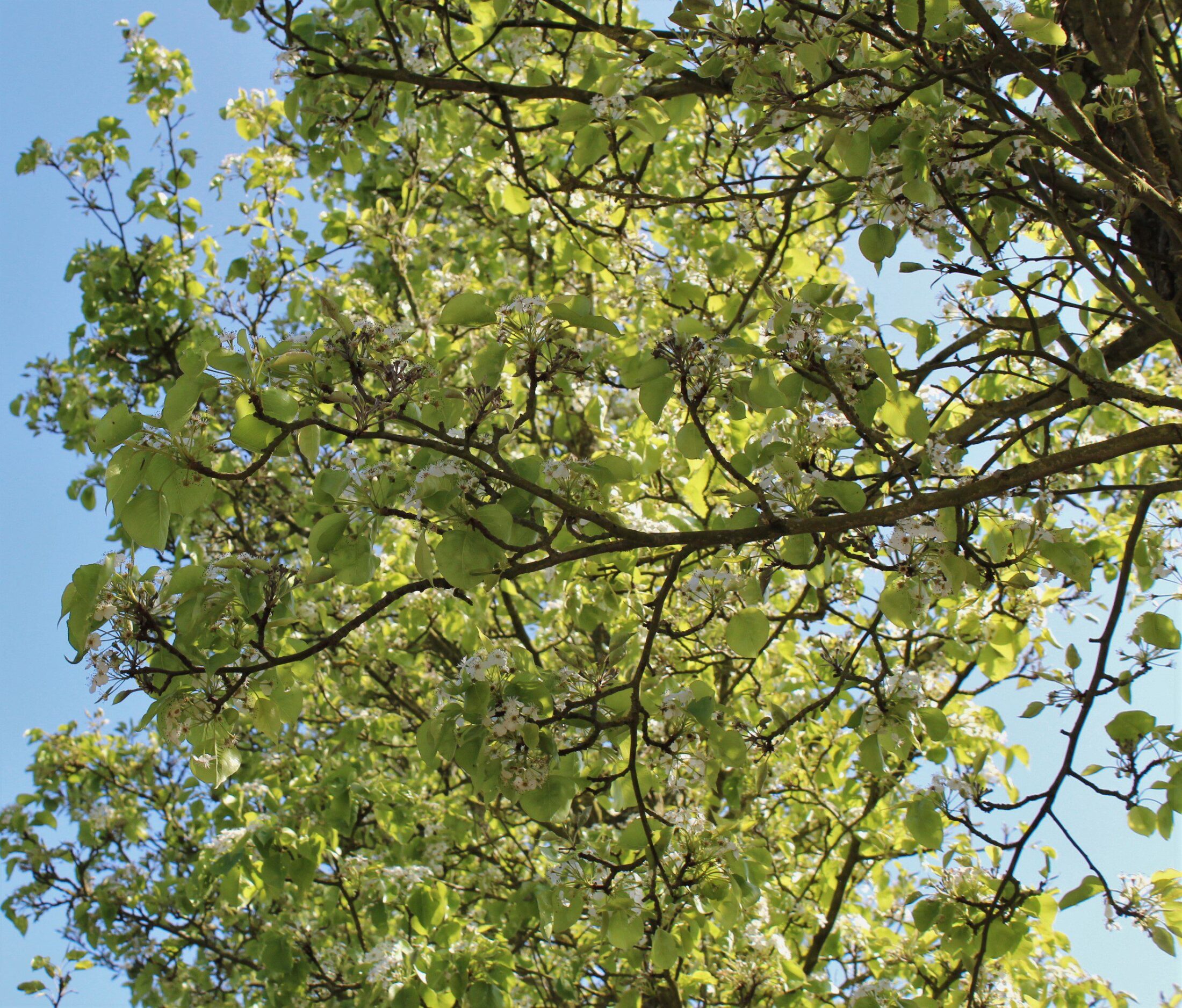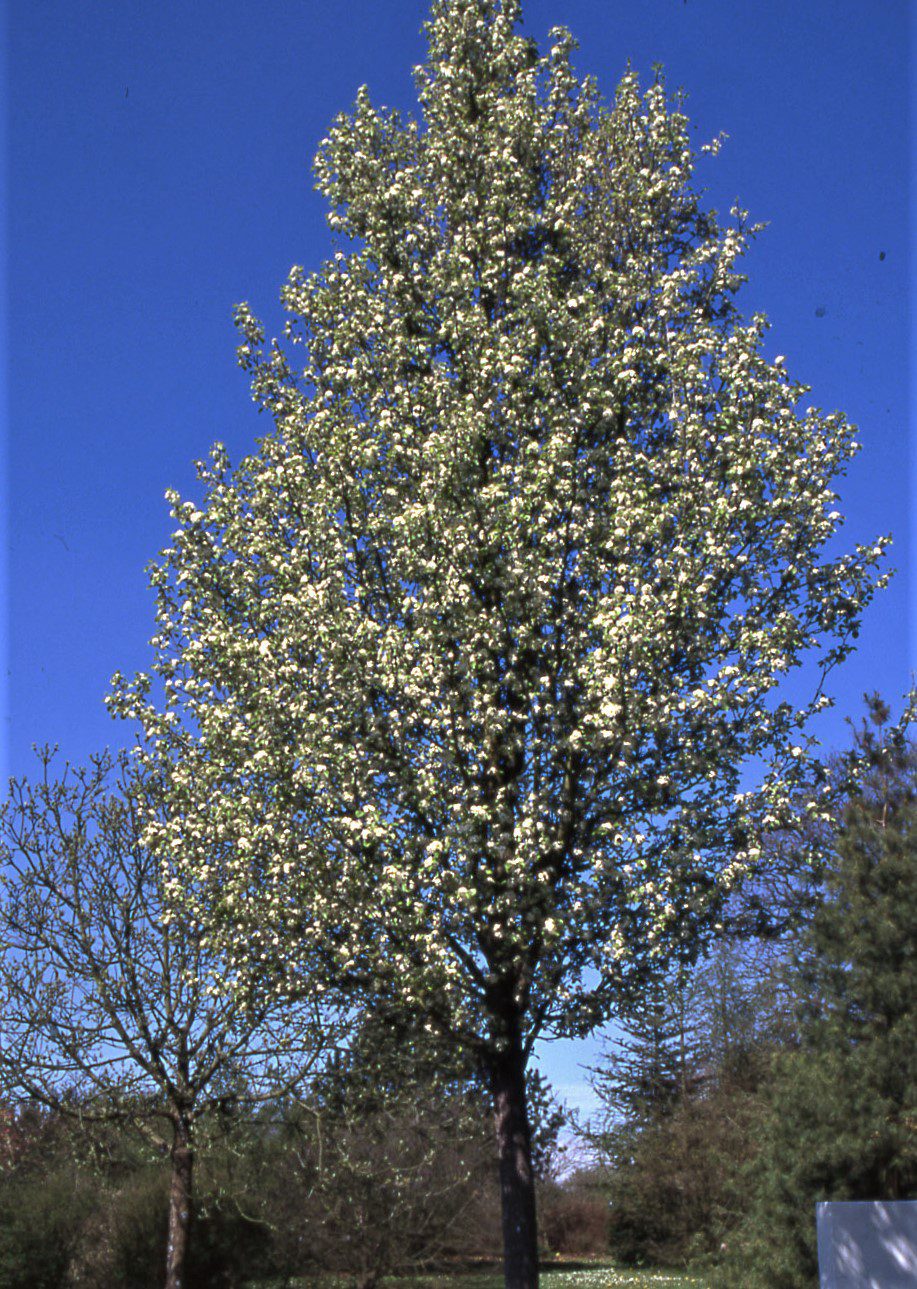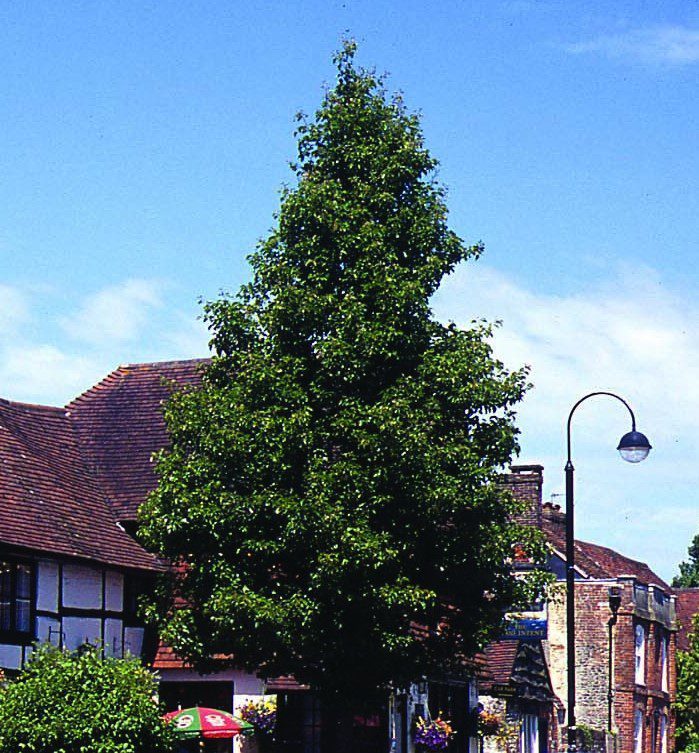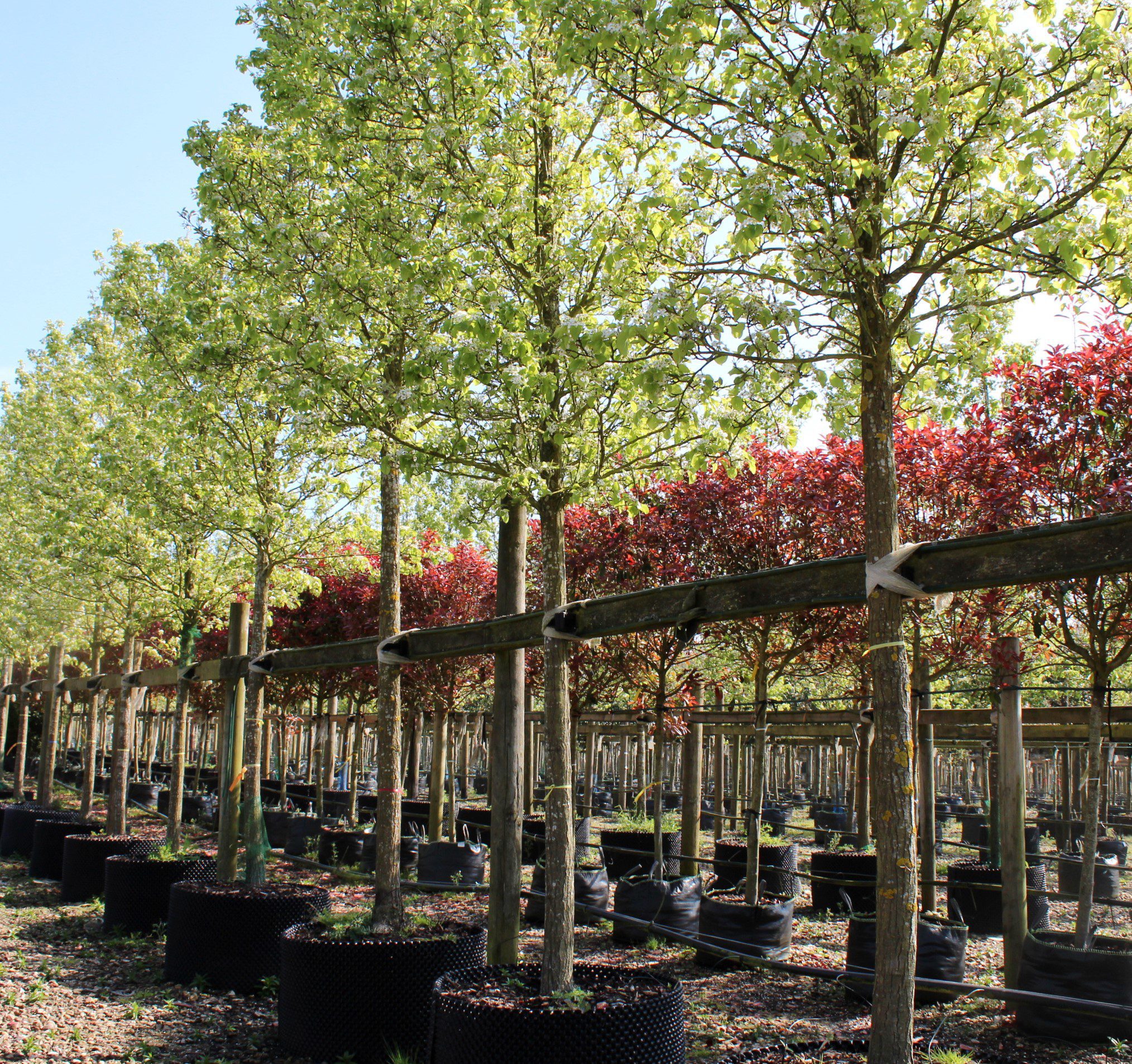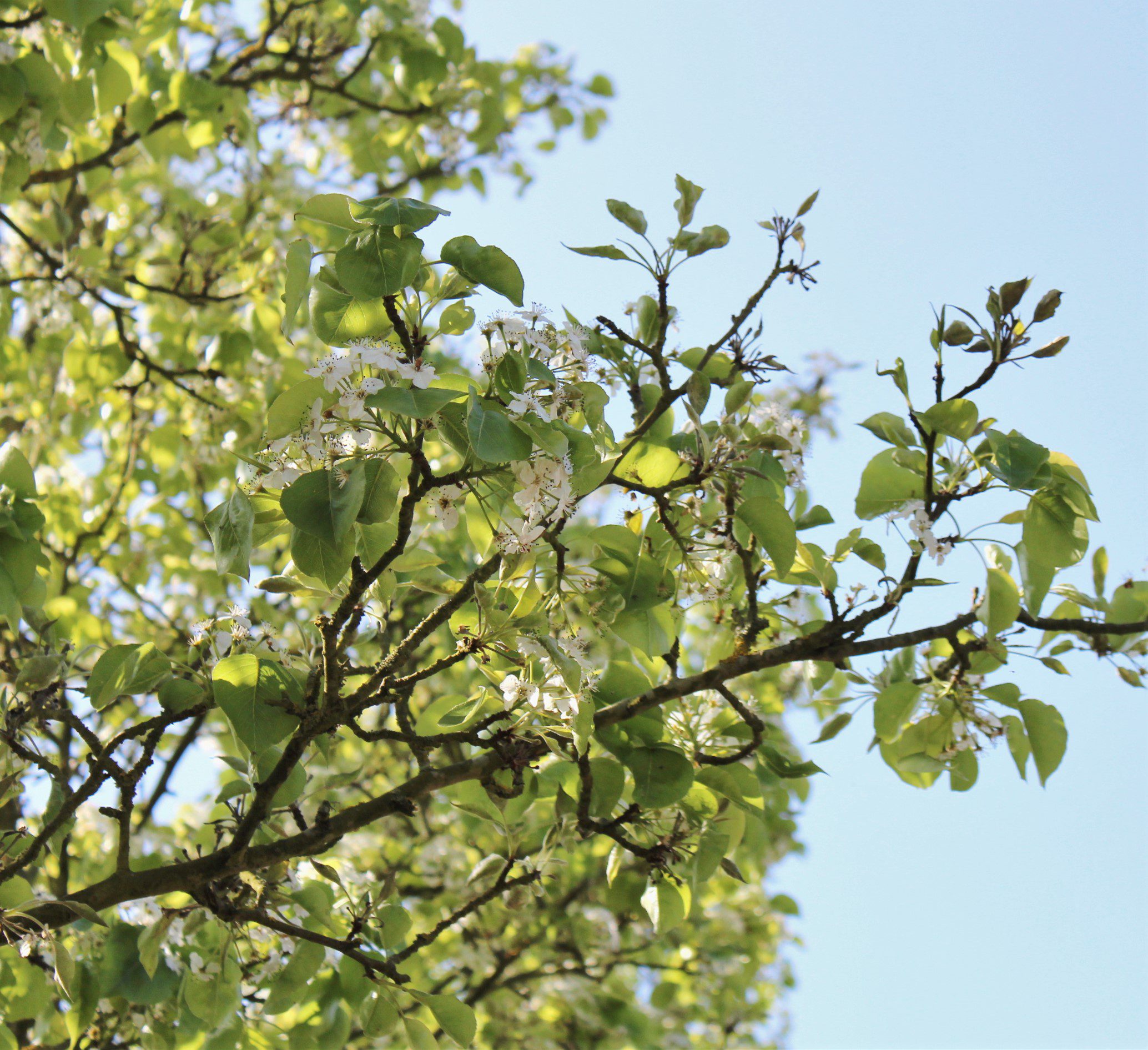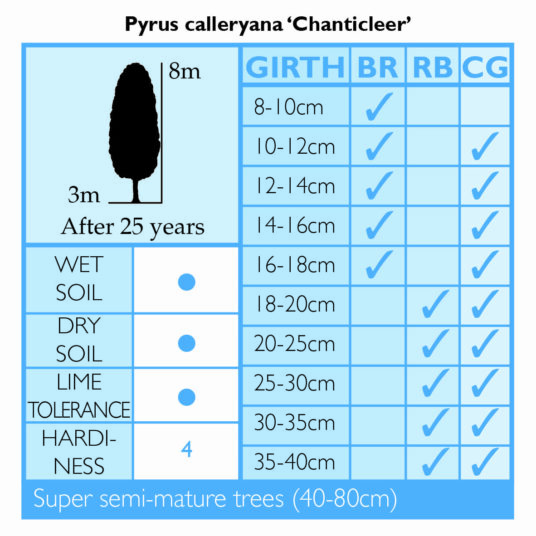 Pyrus calleryana 'Chanticleer'
"Ornamental Pear"
Enquire
Tree Information
The Pyrus calleryana 'Chanticleer' is a medium-sized tree. Undoubtedly in the premier league of upright street trees. Profuse white pear blossom is produced through March and April. Glossy green, disease-free leaves with brilliant autumn colour persisting well into winter. Very hardy and drought tolerant. Deep rooting, avoids problems of surface disturbance. Other forms of Pyrus calleryana are available, but in our experience 'Chanticleer' is the best.
Commercial Trees Enquiry
Please note this is for trade only.