Pterocarya fraxinifolia
"Wing Nut"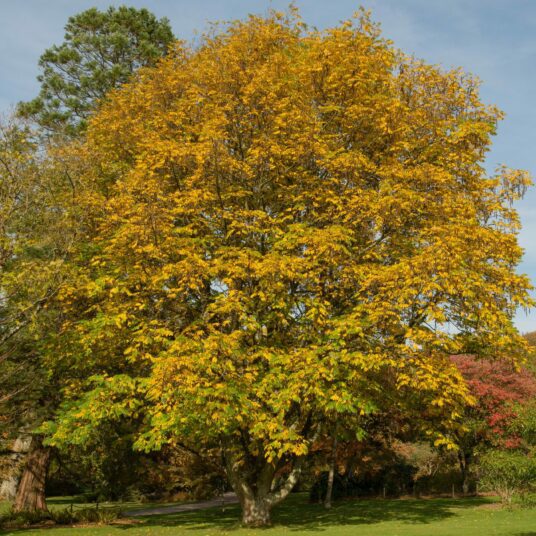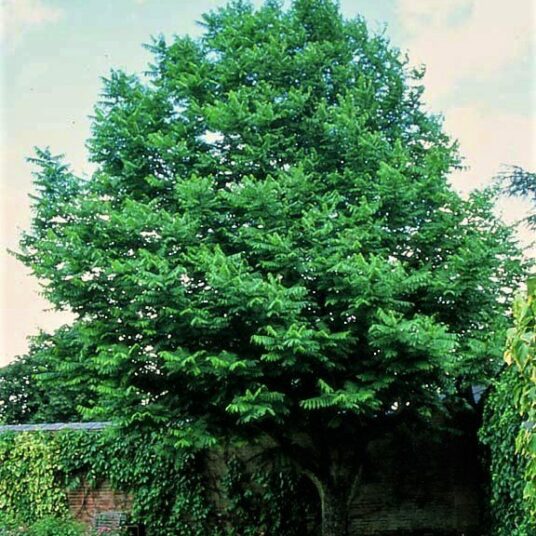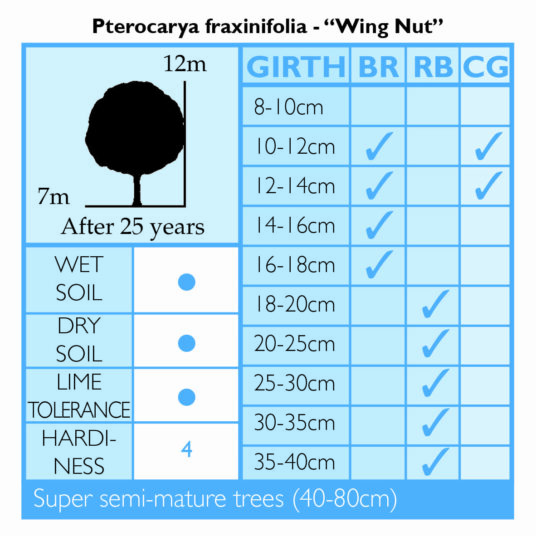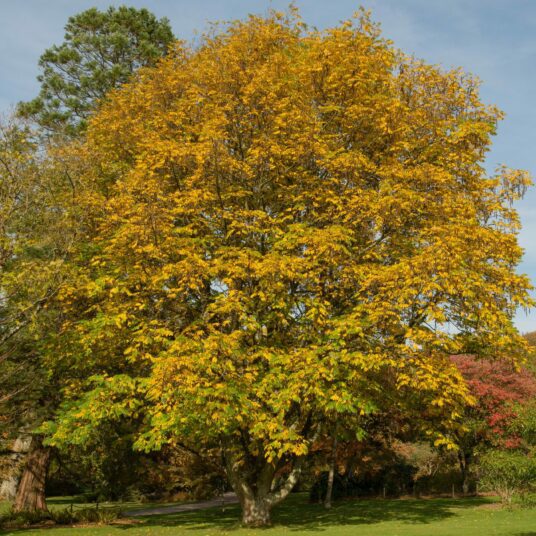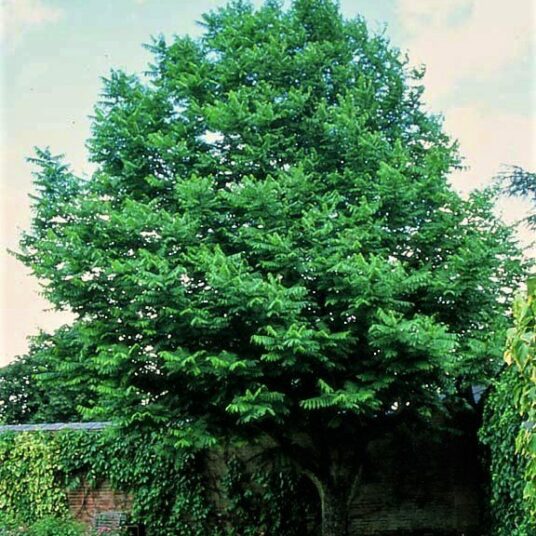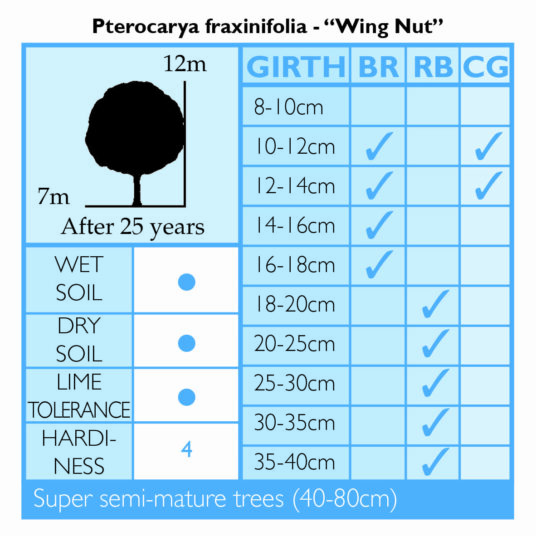 Pterocarya fraxinifolia
"Wing Nut"
Enquire
Tree Information
The Pterocarya fraxinifolia is a fast-growing and wide-spreading, large tree. It is an impressive tree with large, glossy pinnate leaves. Flowers in catkins up to 50cm long in mid-summer. Followed by winged fruit that is produced in summer. This tree will succeed in almost any soil and tolerates both very wet and very dry conditions. A far more adaptable and much less brittle plant than Ailanthus altissima. However, it is not tolerant of salty, sea wind. These trees are especially attractive when produced as multi-stems.
Commercial Trees Enquiry
Please note this is for trade only.