Prunus 'Sunset Boulevard'
"Cherry"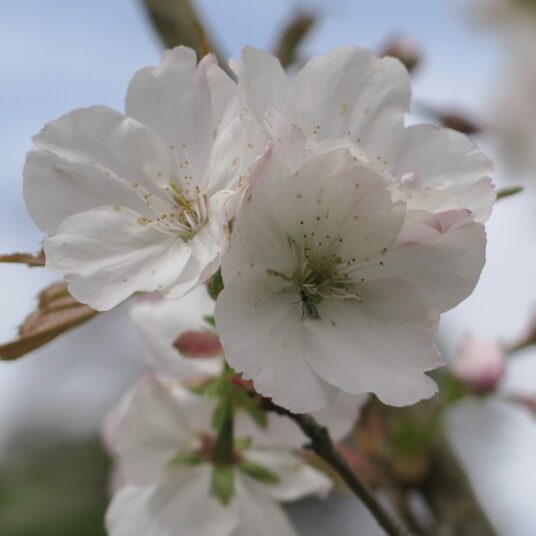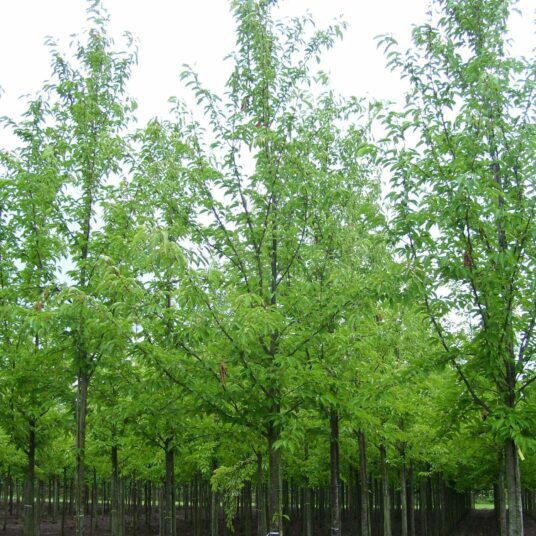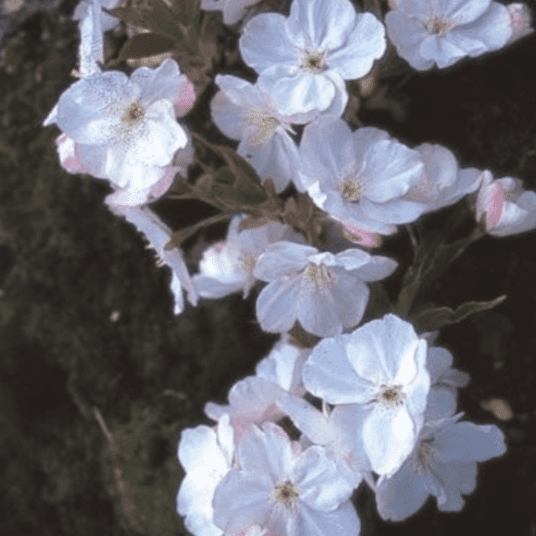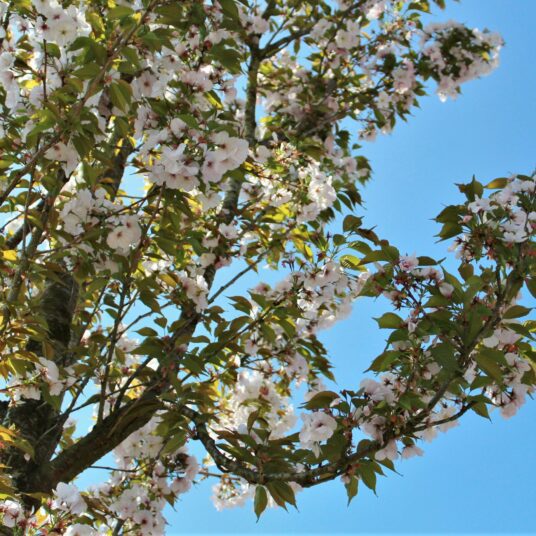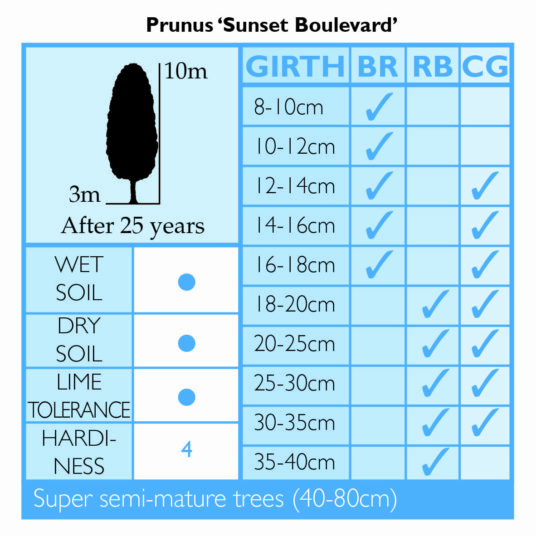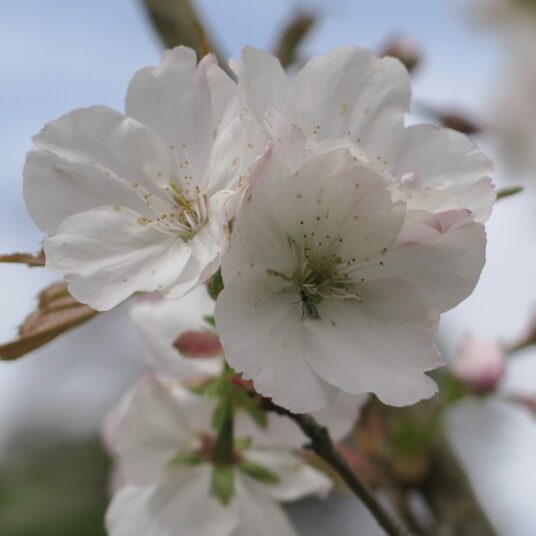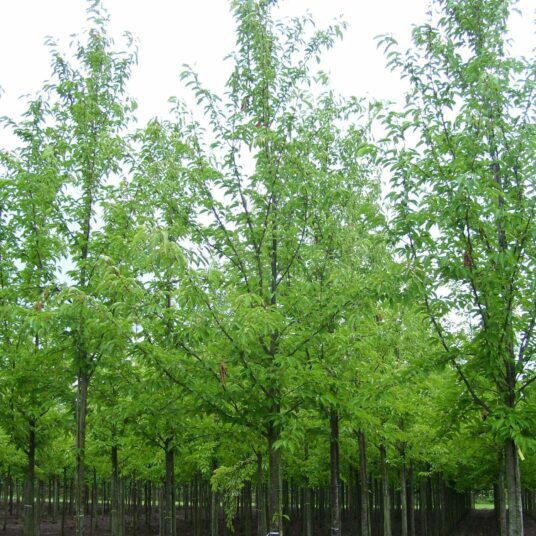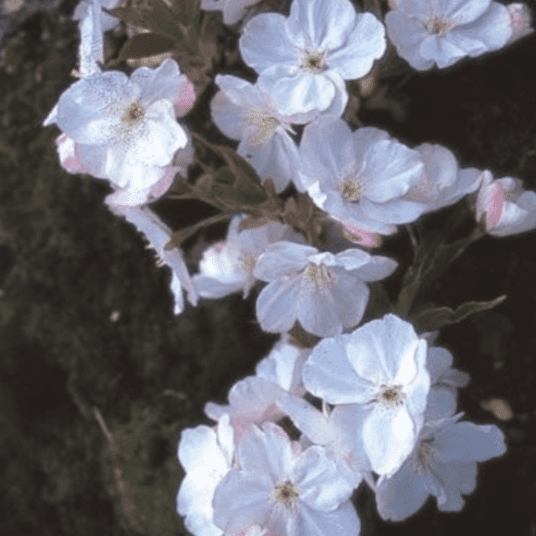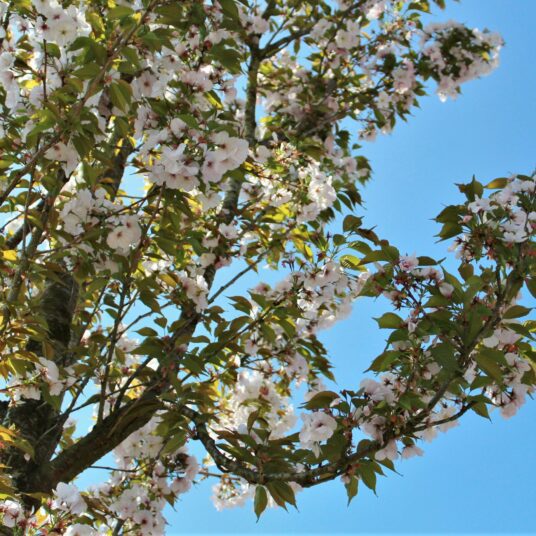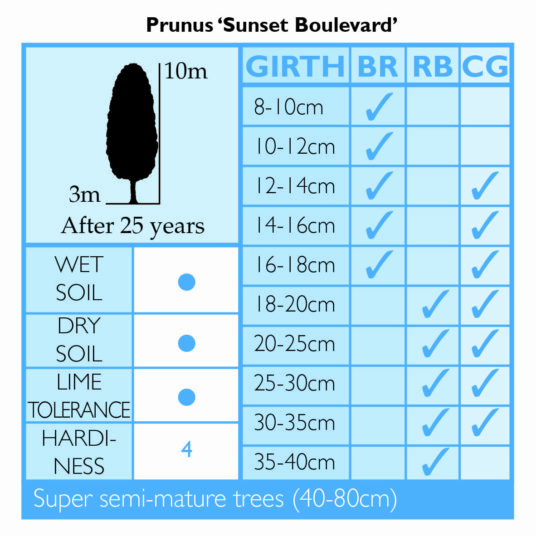 Prunus 'Sunset Boulevard'
"Cherry"
Enquire
Tree Information
Originally discovered as a seedling of Prunus serrulata Benden at the Kalmthout Arboretum of Belgium during the 1980s. Its upright narrow form was produced commercially with tighter locations for urban planting specifically in mind. Although its vase-like form will broaden a little with maturity, the canopy will always remain within a 3m width, growing up to an impressive 12m in height.
The Spring blossom opens to a profusion of single white flowers. These have wonderful undertones of pink which provide an elegant, subtle beauty. They grow in pairs that increase their silky display, evolving the canopy with a light cloud appearance mixed with the unfolding leaves. These flowers remain longer on the tree than most other cherry blossoms.
The leaves open a fresh green with a slight bronze appeal. These develop a vibrant healthy green shade for the summer, which melts into wonderful tones of scarlet orange and golden yellows.
Its paper-fan form creates strong visual contours when planted in single rows. Try planting a line of these along a prominent inner-city high street. With a simple pruning schedule to retain the form, these strikingly tall, yet gracefully narrow fans will change the configurations of the surrounding infrastructure. At the same time, they will support the amenity of bees and local fauna.
| | |
| --- | --- |
| Size | 10m high x 3m wide after 25 years. |
| Environment | A tough tree that is suitable for most soil types which are free draining, as does not tolerate water logging. Its narrow form has ensured its planting in central reservations and street ways all over the globe. A fantastic street tree. |
| Canopy | A narrow columnar-vase form with ascending branches. When allowed, it broadens a little with maturity into an oval rounded canopy, but will always remain within a tight 3m width. |
| Multi Stem | Multi-stem option available |
| Flowers | Single white flowers open in Spring. These have subtle shades of pink which are washed at the edges of the petals. The grow in pairs, increasing their visual display of colour. |
Commercial Trees Enquiry
Please note this is for trade only.