Prunus 'Snow Goose'
"Cherry"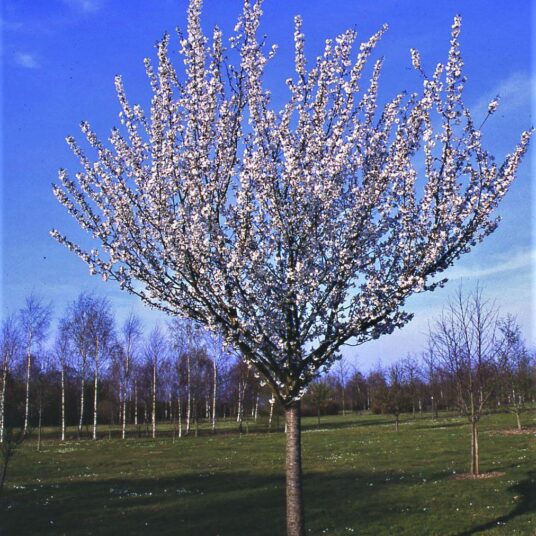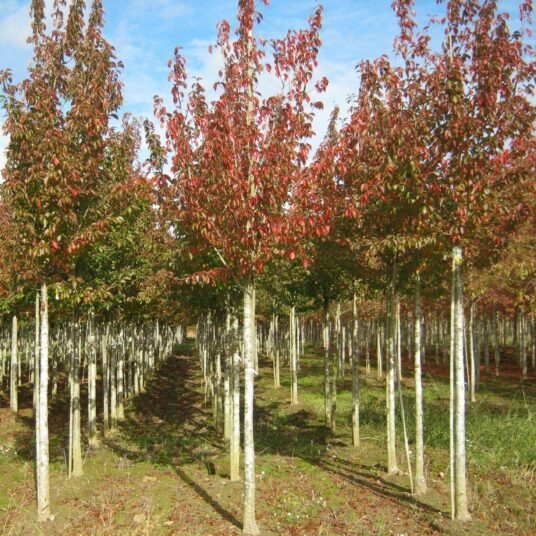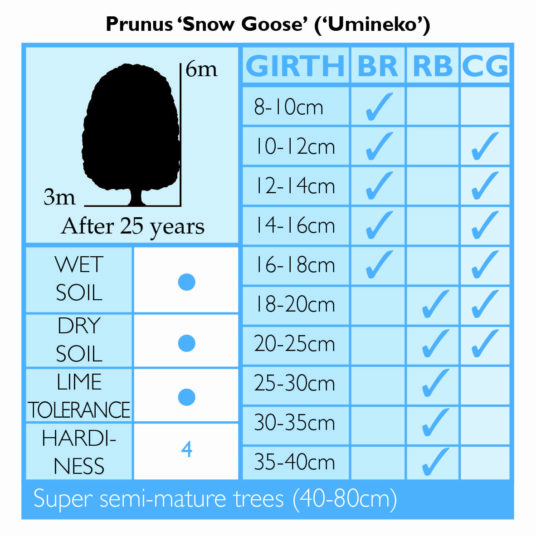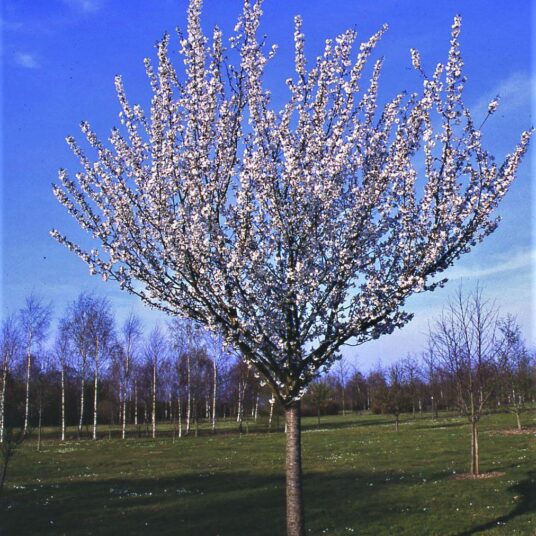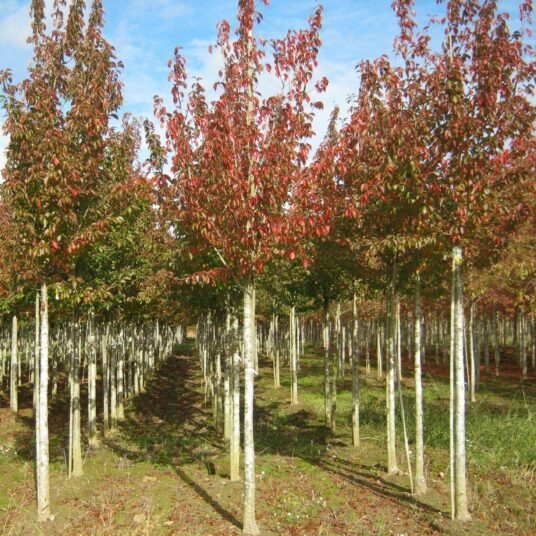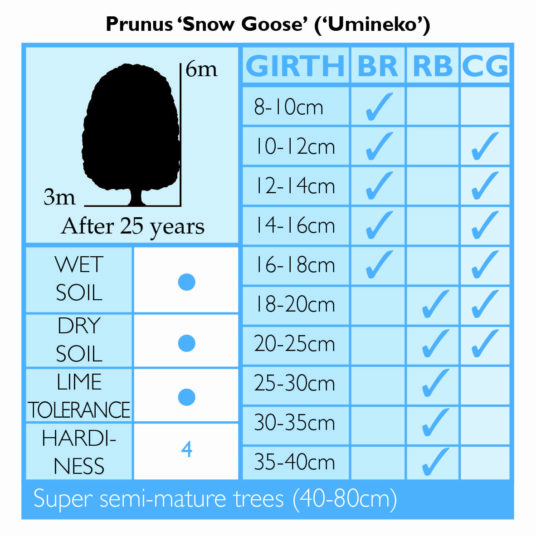 Prunus 'Snow Goose'
"Cherry"
Enquire
Tree Information
The Prunus Umineko is a hybrid of the Prunus speciosa and Prunus incisa. This was originally raised and supplied commercially by the English plant collector and authority on Japanese Cherries, Collingwood Ingram. The same hybrid was then later found and produced by Doorenbes at the Dutch nursery, who commercially supplied it under the name Prunus Snow Goose many years later. Both are nearly exactly the same.
Umineko is the Japanese name for the White-tailed seagull, which is reference to the brilliant white blossom of the tree. The snow goose name is also used to reference the colour of the blossom.
An upright, columnar tree-like pillar in form. It widens a little with maturity, but remaining within 3m width at its maximum. The blossoms open in April with single brilliant white flowers. These have long tassel anthers with pink centre stamens that appear like red ink stains splashed on the centre of each flower. These colours become deeper shades of pink and purple as they mature. The leaves open at the same time, providing a fresh green backdrop to the white-pink flowers. Come the autumn the leaves provide warming shades of marmalade and crimson amber.
A lovely narrow tree providing seasonal interest to tight locations. Perfect for street planting and creating dramatic structure within smaller public open spaces when planted in a narrow line of 3.
| | |
| --- | --- |
| Size | 6m high x 3m wide after 25 years. |
| Environment | Suitable for most soil types, but requires free draining soil as does not tolerate water logging. It is tolerant of urban pollutions, making it ideal for street planting within tighter, narrow locations. |
| Canopy | A narrow pillar form never exceeding 3m in width. Its branches ascend vertically, creating a uniformed canopy ideal for tighter locations. |
| Flowers | Brilliant white blossom opens with long tassel anthers. These stamens become shades of pink as the flowers mature, developing into reds and purples from the centre out like blots of ink spreading. This displays wonderfully against the fresh green foliage. |
Commercial Trees Enquiry
Please note this is for trade only.