Prunus 'Shirotae'
"Mount Fuji Cherry"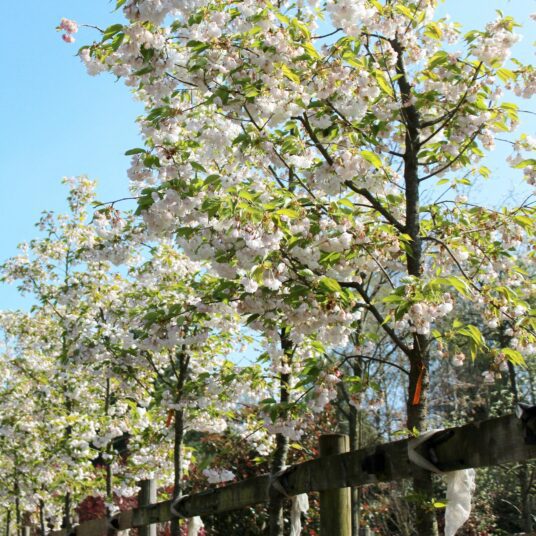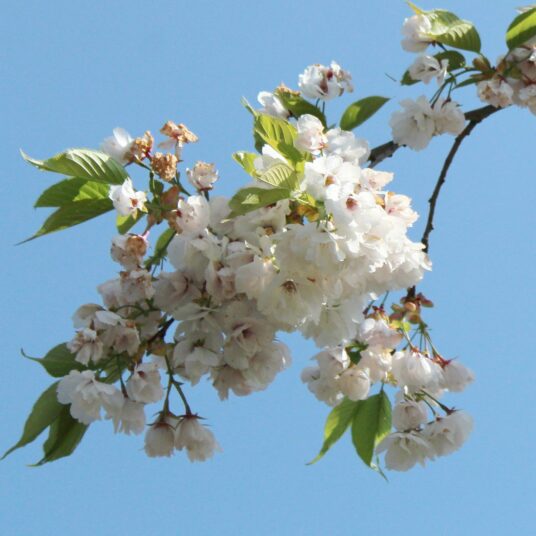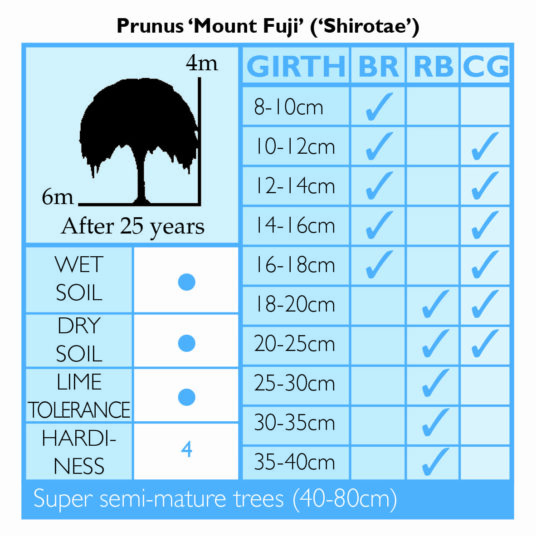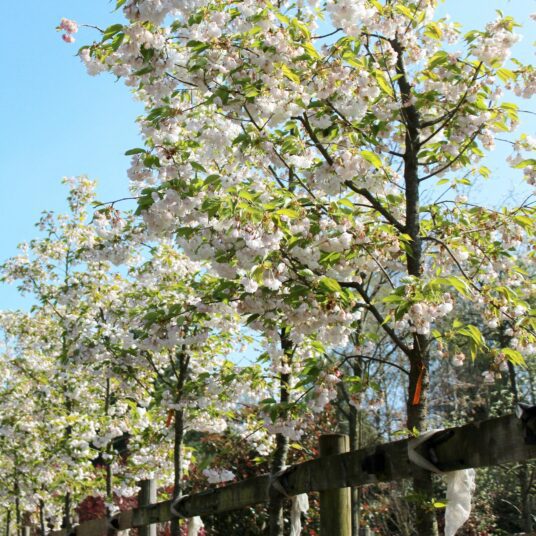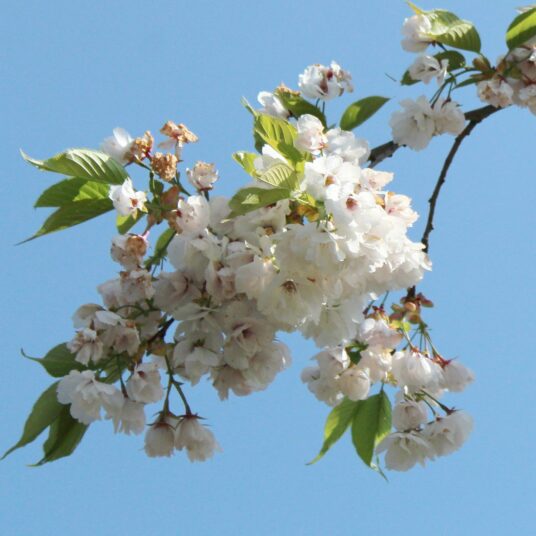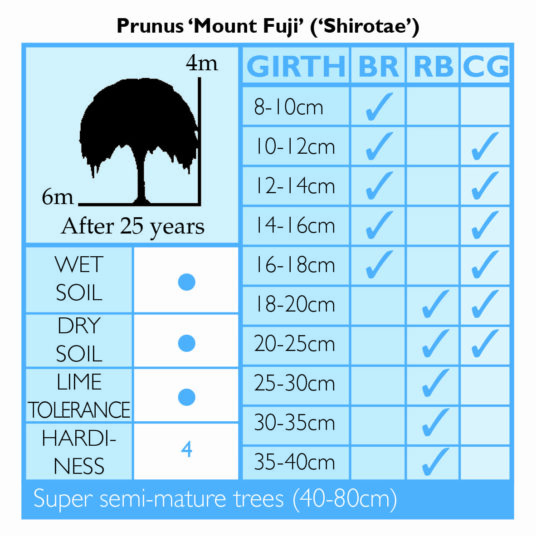 Prunus 'Shirotae'
"Mount Fuji Cherry"
Enquire
Tree Information
This ancient cultivar from Japan was named after Mount Fujii, the holy mountain which is christened eternally in pure white snow. Its name is used in reference to the spectacular white blossom of the tree, which can create a snippet scene of the mountain in any location. The name Shirotae is a Japanese word for the fine white cloth which is made from the pulpy bark of the paper Mulberry tree. When in blossom the branches appear like they are wrapped in white silky cotton, again providing the name. It was first introduced into the UK in the 1900s, where it has been a firm favourite for over a century.
The canopy reaches around 5-6m in height at its most, focusing more on reaching its branches out with a horizontal flat crown. It creates spectacular mature forms which can transform any landscape. In early Spring its buds open to an explosion of single and double pure white flowers. These can cause the branch tips to droop in delicate arches that greet the ground. They have a pleasant elegant aroma of honey that sweetly surrounds the tree, making it a firm favourite for bees.
After the beautiful display of blossom, the leaves unfold and develop fresh green summer foliage. These are distinctly serrated, developing shades of golden orange and fiery amber in the autumn.
A stunning tree that can create the most stunning display on larger, well-drained roundabouts and green verges within public open spaces. Its form and colour has become the ace card for many designers. Try planting within high-end business parks and inner-city squares.
| | |
| --- | --- |
| Size | 4m high x 6m wide after 25 years. |
| Environment | Suitable for most soil types but requires free draining soil as does not tolerate water logging. Its wide spreading canopy with a flat top requires adequate space to encourage its wonderful serine form. |
| Canopy | The classic Japanese blossom tree outline desired by many. Its flat horizontal canopy reaches out, creating wonderfully elegant forms that make even the busiest of landscapes seem tranquil and calm. |
| Flowers | A profusion of single and double pure white flowers appear like silk draped over the branches. One of the most spectacular cherry blossoms, where the breeze carries its sweet fragrance of honey. |
Commercial Trees Enquiry
Please note this is for trade only.