Prunus 'Shirofugen'
"Cherry"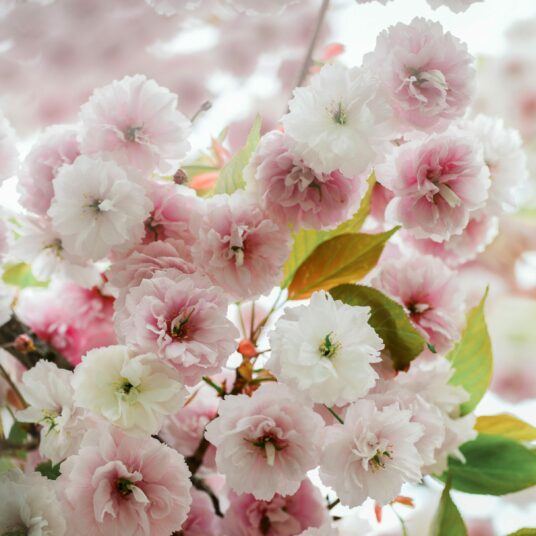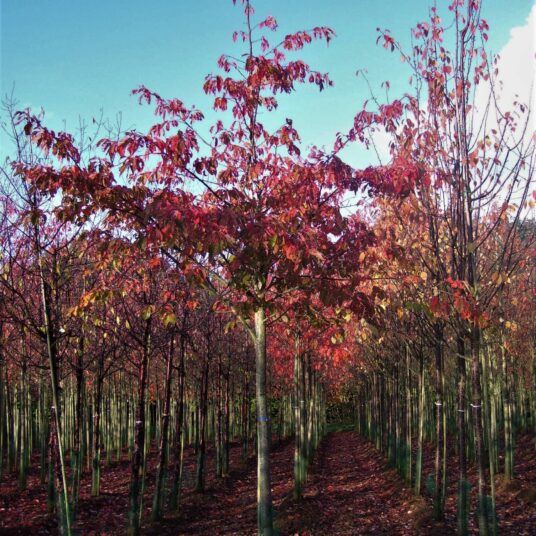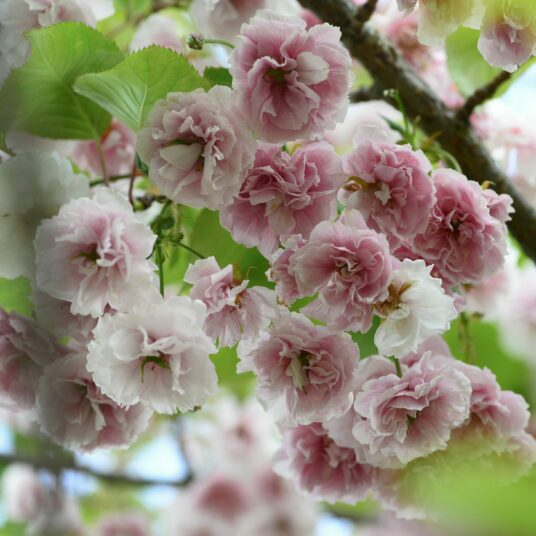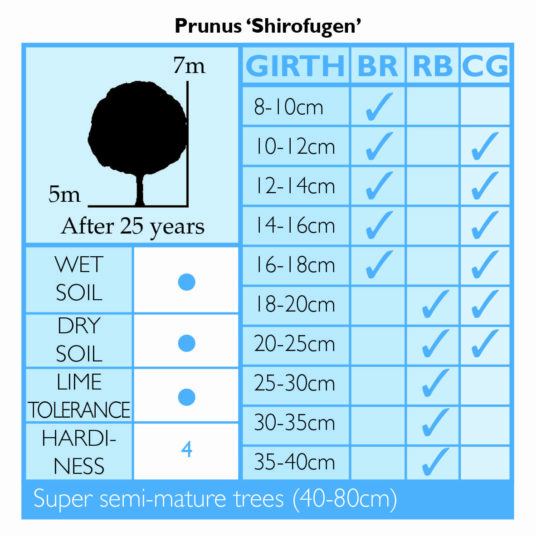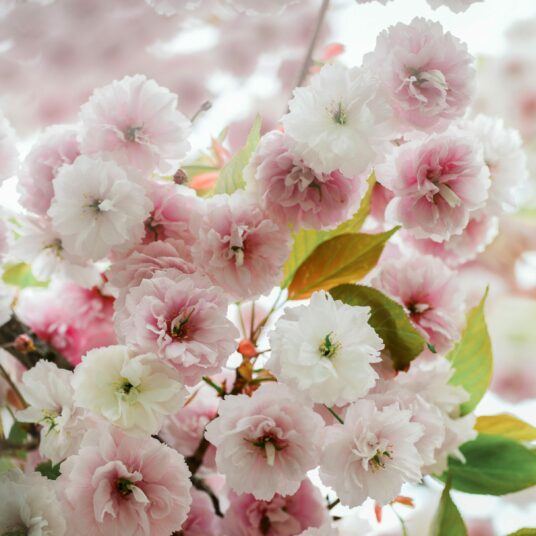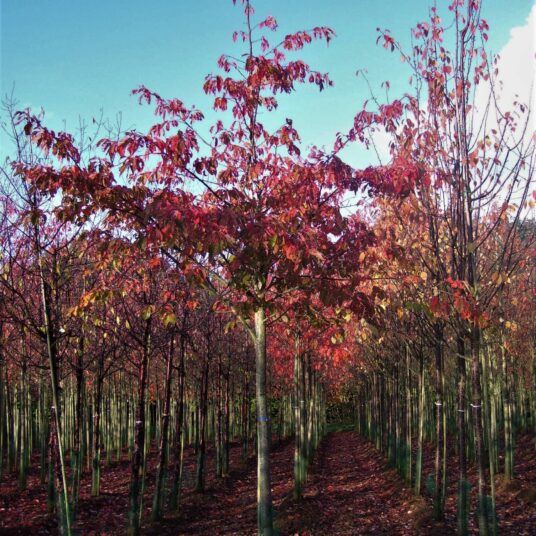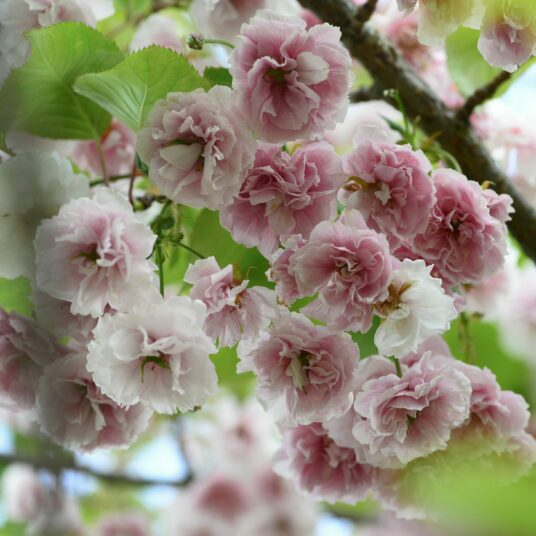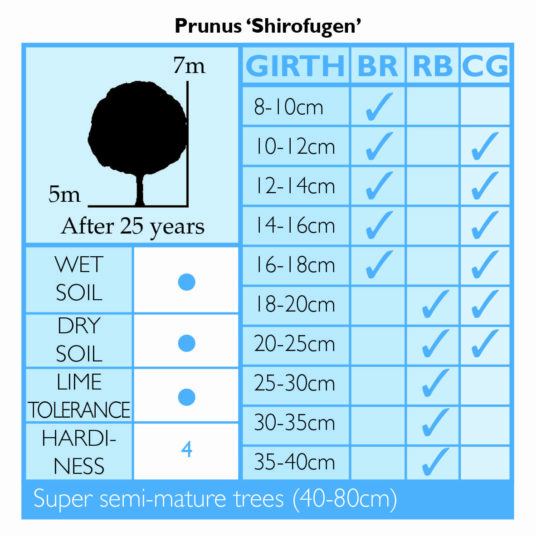 Prunus 'Shirofugen'
"Cherry"
Enquire
Tree Information
The Prunus 'Shirofugen' is a medium-sized, strong growing and wide-spreading tree. Large double flowers, pink in bud, opening to pure white hence the Japanese name meaning "White God", then fading to purplish-pink contrasts beautifully with the young bronze leaves. The flowers on this cherry tree are very late, usually not until late May or early June. The flowers are long-lasting however. Possibly the largest of all the Japanese Cherries.
Commercial Trees Enquiry
Please note this is for trade only.