Prunus serrula
"Tibetan Cherry / Paperbark Cherry / Mahogany barked Cherry"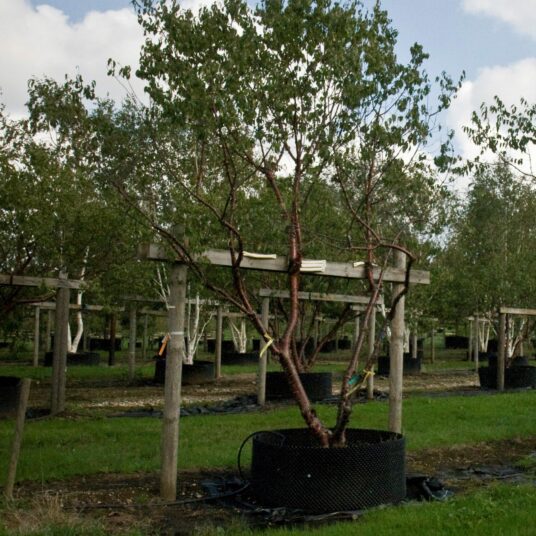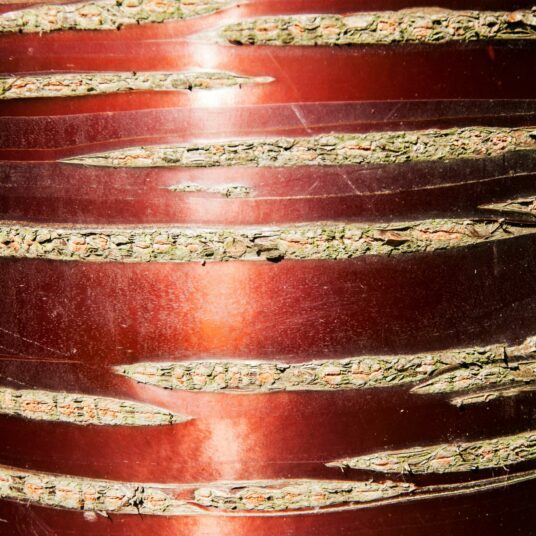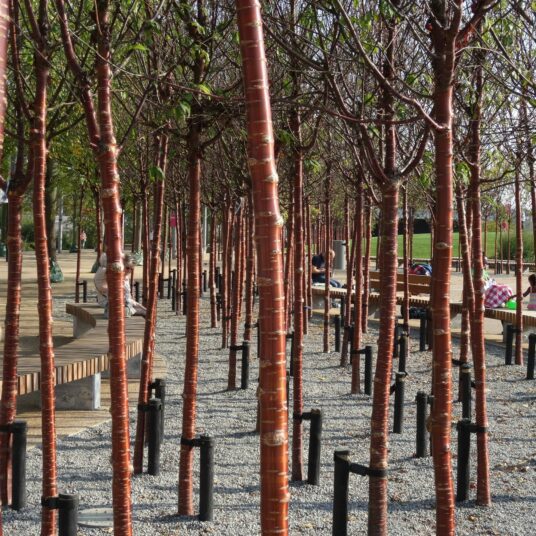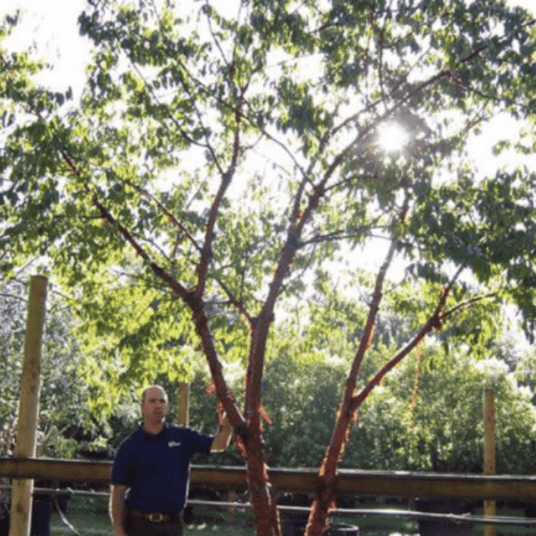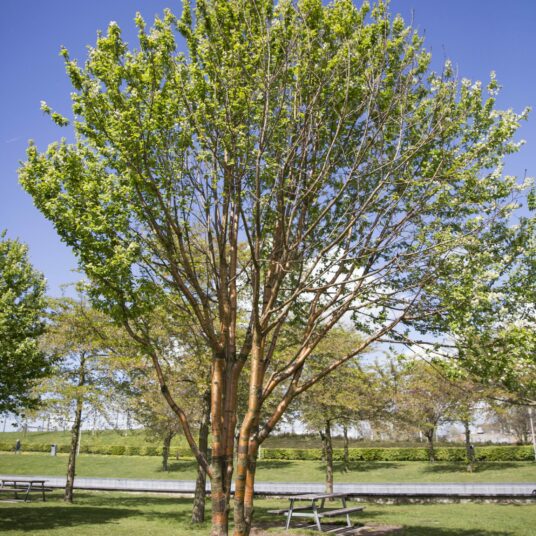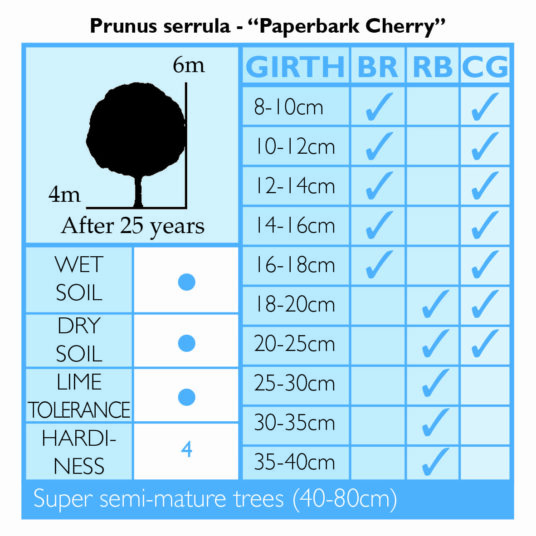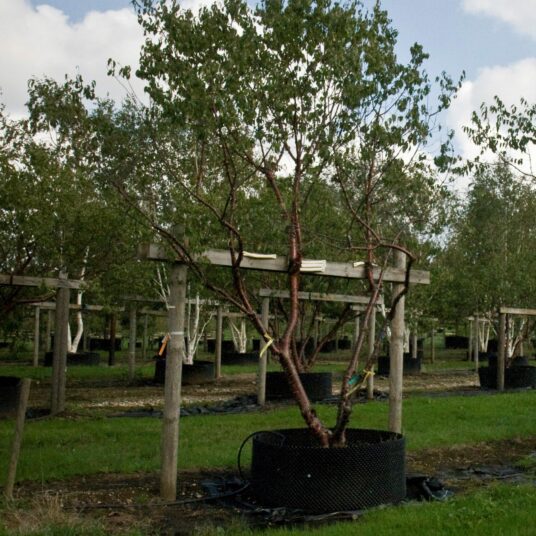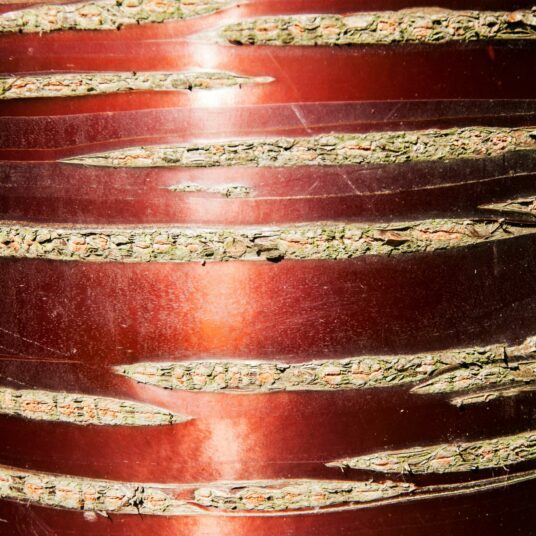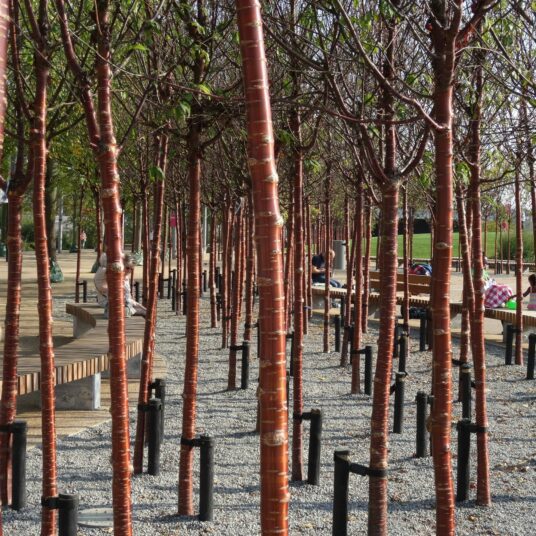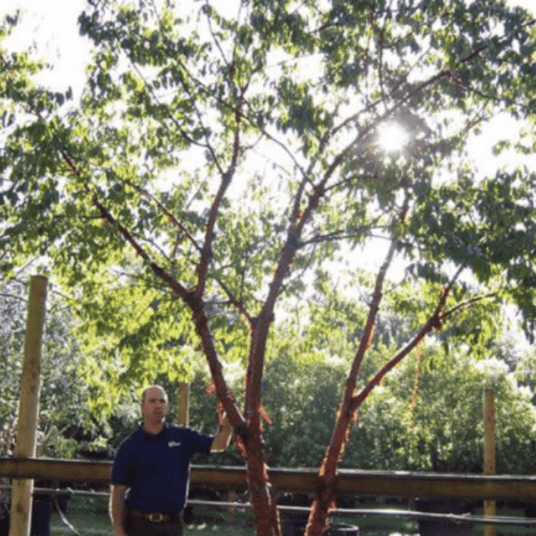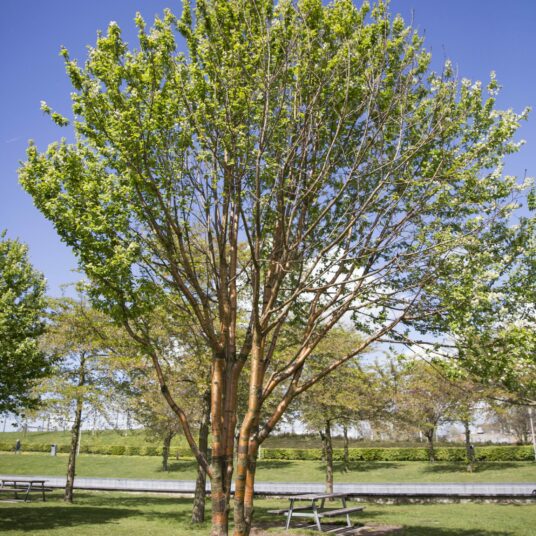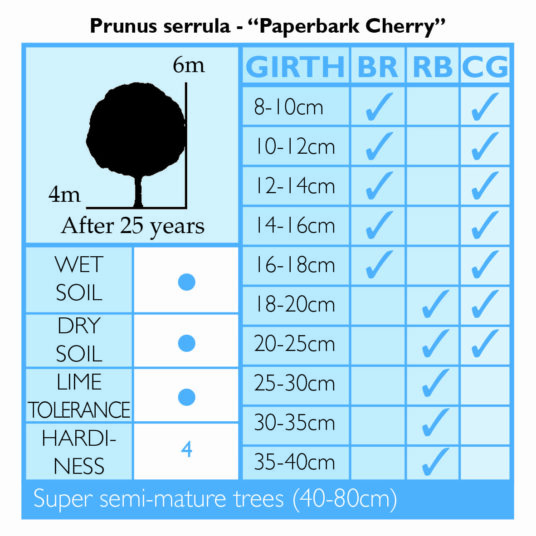 Prunus serrula
"Tibetan Cherry / Paperbark Cherry / Mahogany barked Cherry"
Enquire
Tree Information
Discovered by the famous plant hunter Ernest Wilson during his Chinese exhibition in the early 1900s. This wonderful Prunus has become an elegant display of beauty throughout the year. Its bark and mature branches shine with a smooth, mahogany gloss. Its colours reflect deep tones of cinnamon enriched with shades of red cranberry coffee. The bark peels in translucent sheets that glow in the sunlight. These shedding papery strips are what give the common name of Paper Bark. These sheets reveal the new bark beneath, which contrasts with lighter tones of marmalade and rich drizzled honey. The lateral lenticels are small whilst young, appearing like little fissures on the bark. These reach horizontally, wrapping around the trunk and branches as they mature, providing a crunchy biscuit contrast to the smooth glossy bark.
Some designers enjoy the stained-glass glow through the paper sheets of the bark. Others like to remove these sheets, revealing the swirled tones beneath, wiping the trunk with nut oil to enhance its glossy shine of colour.
The flowers open in spring with small white displays. This is subtle, again allowing the bark to take center stage. The leaves are narrow like willow, with healthy shades of green that melt into yellow for the autumn.
A wonderful specimen that evolves any street location when planted as standard clear stem trees with a raised canopy. It is most stunning as a multi-stem on green verges and public open spaces. Try planting a semi-mature multi-stem against a backdrop of standard clear stem Betula Jacquemontii. The strong white silhouette of the Betula will increase the warm glossy contours of the Serrula.
| | |
| --- | --- |
| Size | 6m high x 4m wide after 25 years. |
| Environment | A tough tree that is suitable for most soil types which are free draining, as does not tolerate water logging. Its stunning bark creates winter interest for a range of projects, including urban street applications to designer gardens. |
| Foliage | The narrow, willow like leaves are a vibrant dark green, which allow the wonderful branches and bark to be displayed through the foliage. In autumn the melt into softer yellows before falling. |
| Multi Stem | Multi-stem option available |
| Bark | An elegant bark with shiny mahogany tones of cinnamon. This peels, revealing a honey drizzle shade beneath that shines with the winter sun. The lateral lenticels that stretch as they mature give a delightful contrast of crunchy biscuit tones to the glossy smooth bark. |
Commercial Trees Enquiry
Please note this is for trade only.