Prunus sargentii 'Rancho'
"Sargent's Cherry"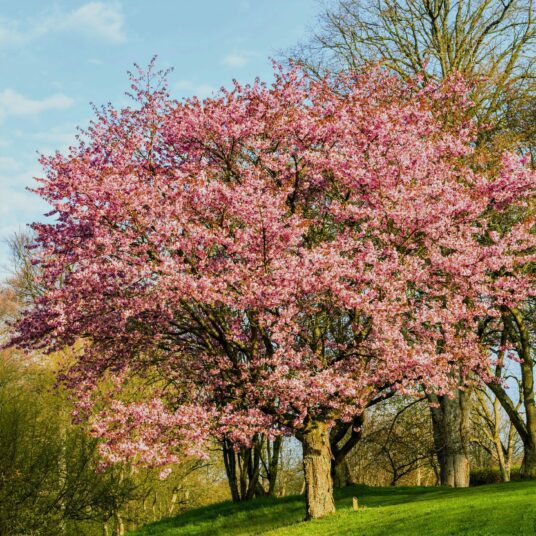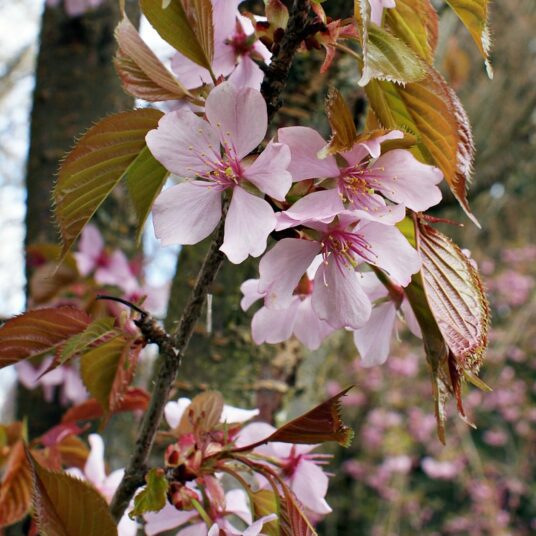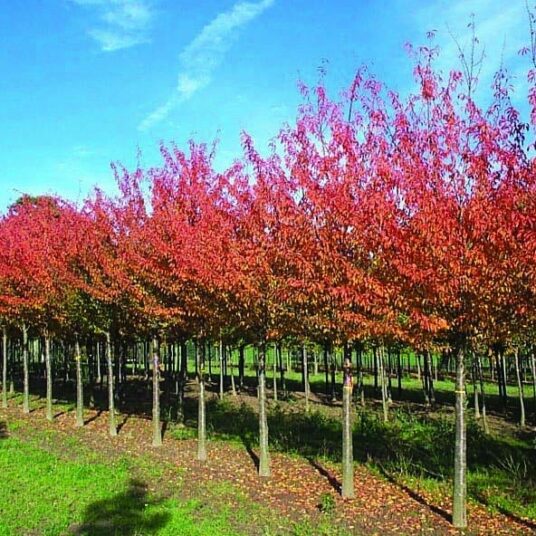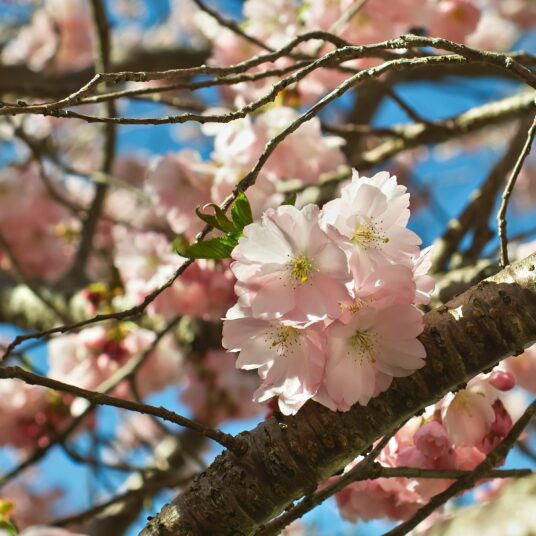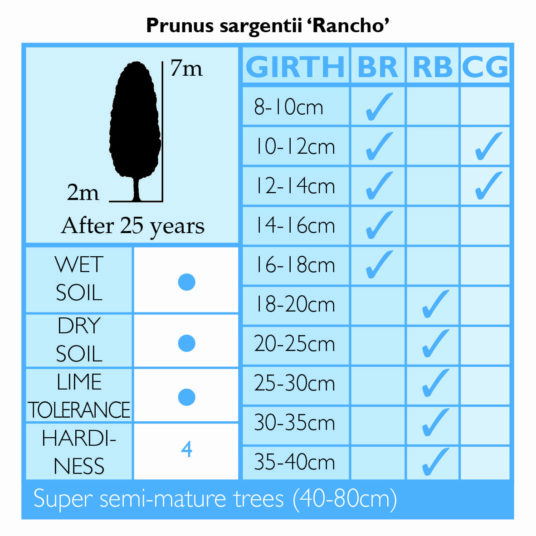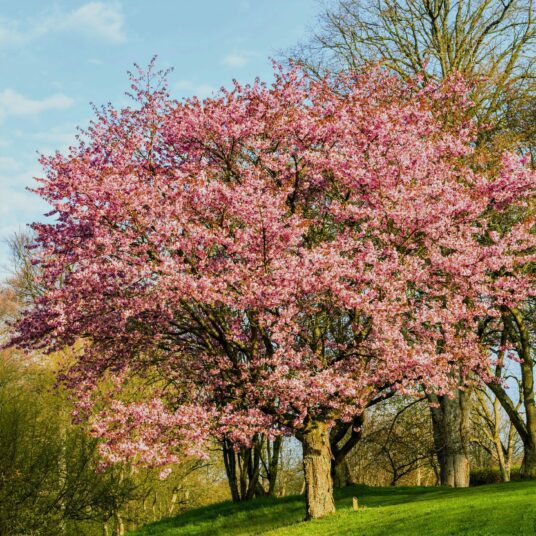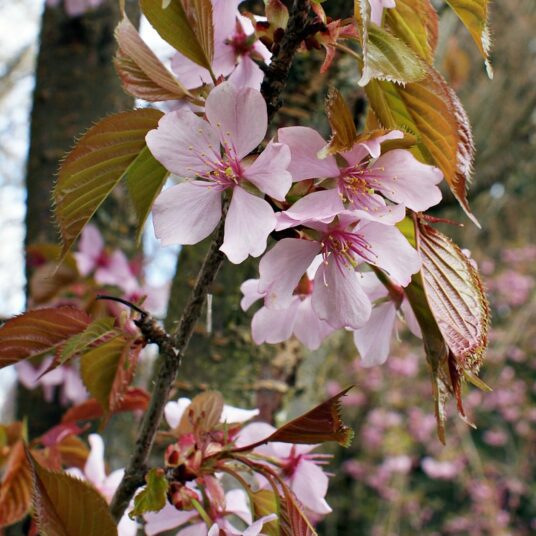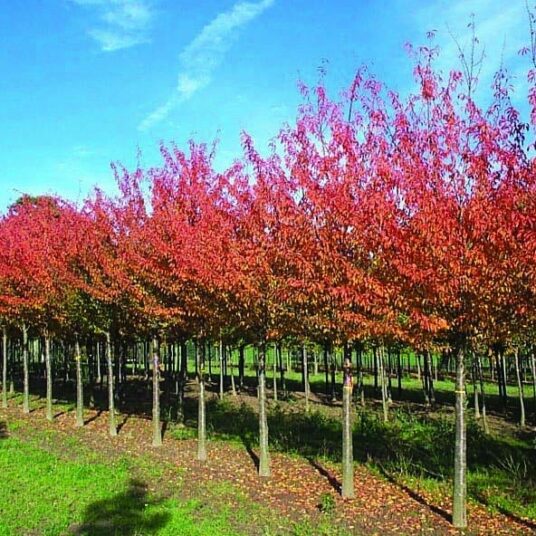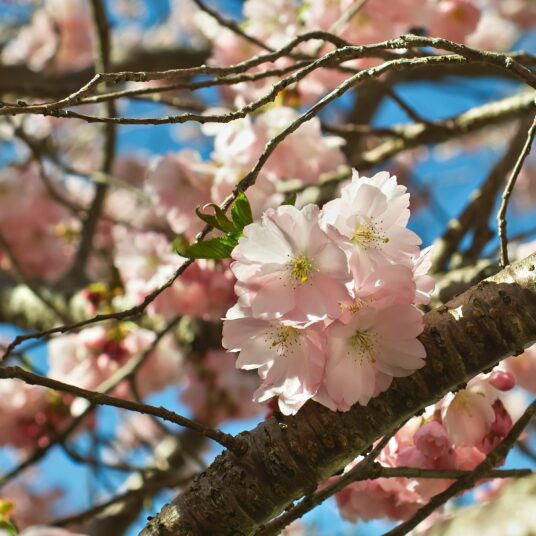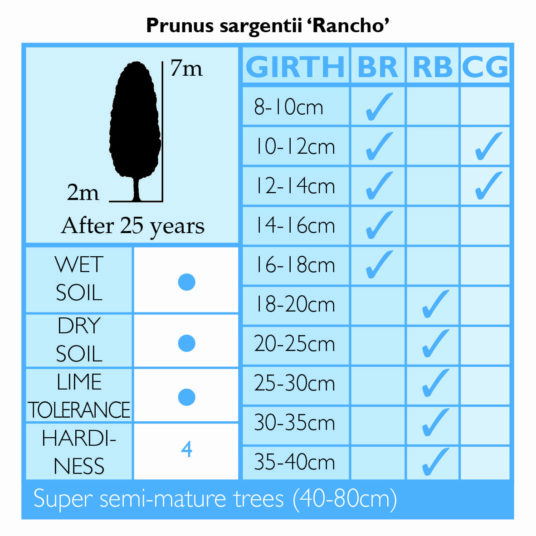 Prunus sargentii 'Rancho'
"Sargent's Cherry"
Enquire
Tree Information
This American cultivar is similar to the species, cloned during the 1950s specifically for its narrow columnar habit. This broadens only slightly as it matures, into a 3m wide narrow vase. It is often referred to as "Sargents Upright Cherry". Its form has ensured its use within urban locations all over the world. It is particularly suited for central reservations and street tree planting.
In March the single flowers open, clustered in pairs and in fours. Their large petals display wonderful shades of creamy pinks. The anthers hang from a purple-pink centre that contrast the petals silky nature. They last longer than the species, remaining for over 3 weeks, displaying their colours.
The leaves unfold a coppery red, developing fresh emerald shades of green for the summer months. They are the first to evolve into their autumn display which is as early as September, lasting long through till November. Their colour is deep fiery shades of orange that are stunningly spectacular.
The fruits are dark succulent shades of purple, which are a similar size to elderberries. They are a favourite for wildlife and an important source of nutrition.
Its tight narrow canopy is ideal for residential areas and creating seasonal beauty on green verges within housing estates. Perfect as a street tree and for avenue planting.
| | |
| --- | --- |
| Size | 7m high x 3m wide after 25 years. |
| Environment | A tough tree that is suitable for most soil types which are free draining, as does not tolerate water logging. Its narrow form has ensured its planting in central reservations and street ways all over the globe. A fantastic street tree. |
| Foliage | Bronzed tipped leaves develop an emerald green colour for the summer. They are the first to begin their wonderful autumn display, usually in early September. These become ablaze with shades of deep amber oranges and ruby red crimsons. |
| Flowers | The single, wonderfully pink flowers group together in pairs and in 4s, covering the canopy with a light, airy cloud appearance. It has one of the most beautiful Spring displays. |
Commercial Trees Enquiry
Please note this is for trade only.