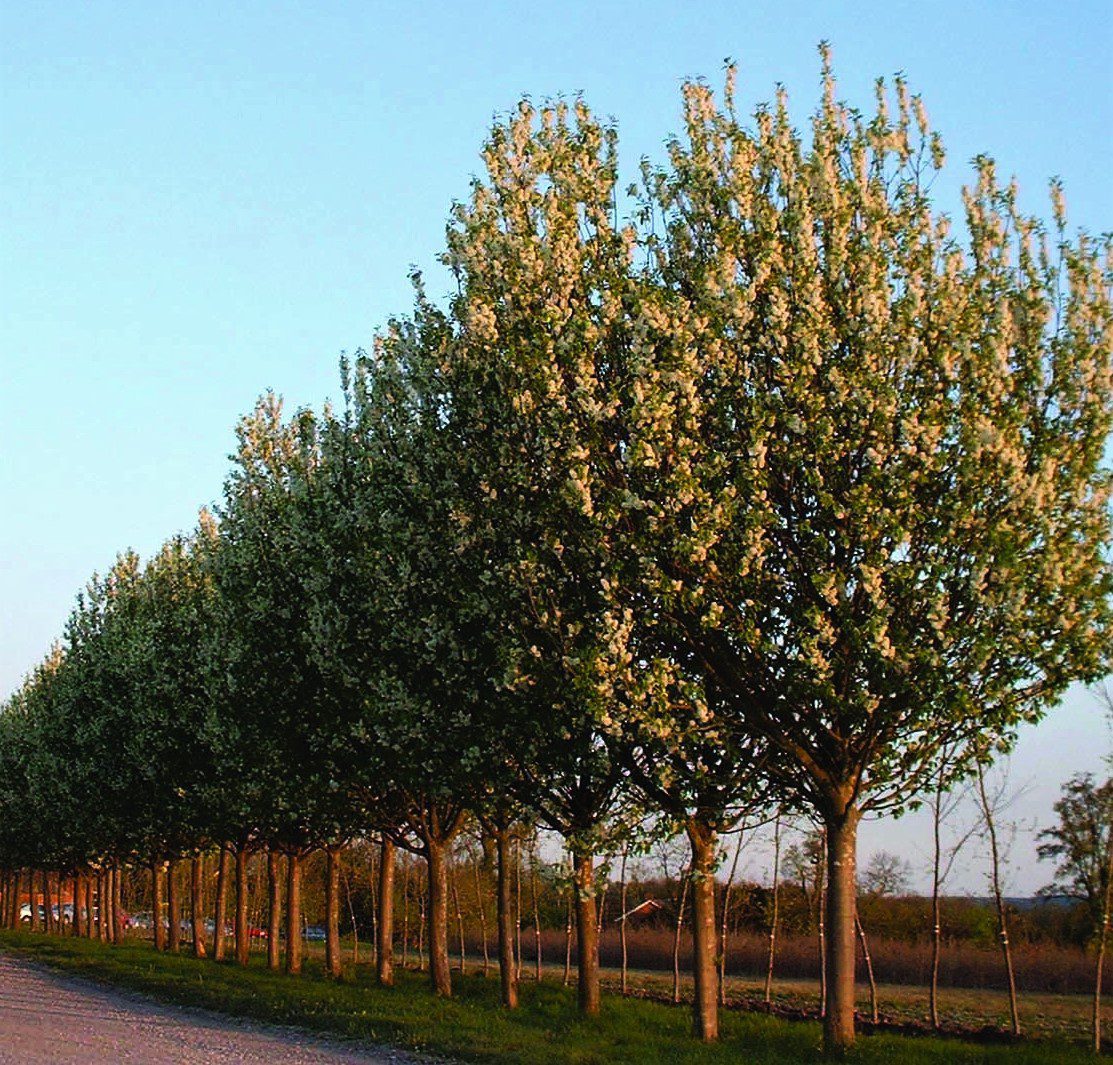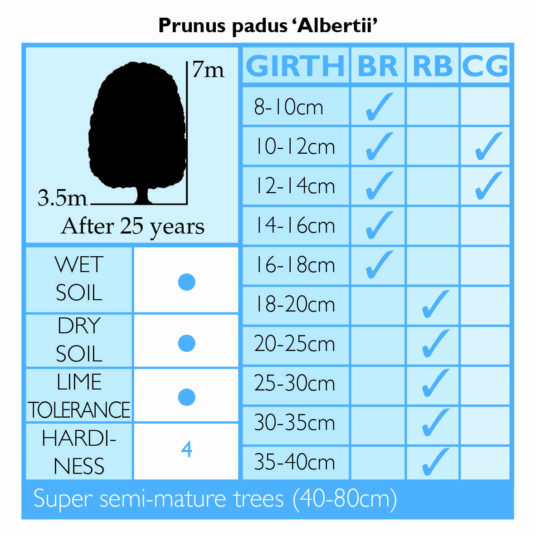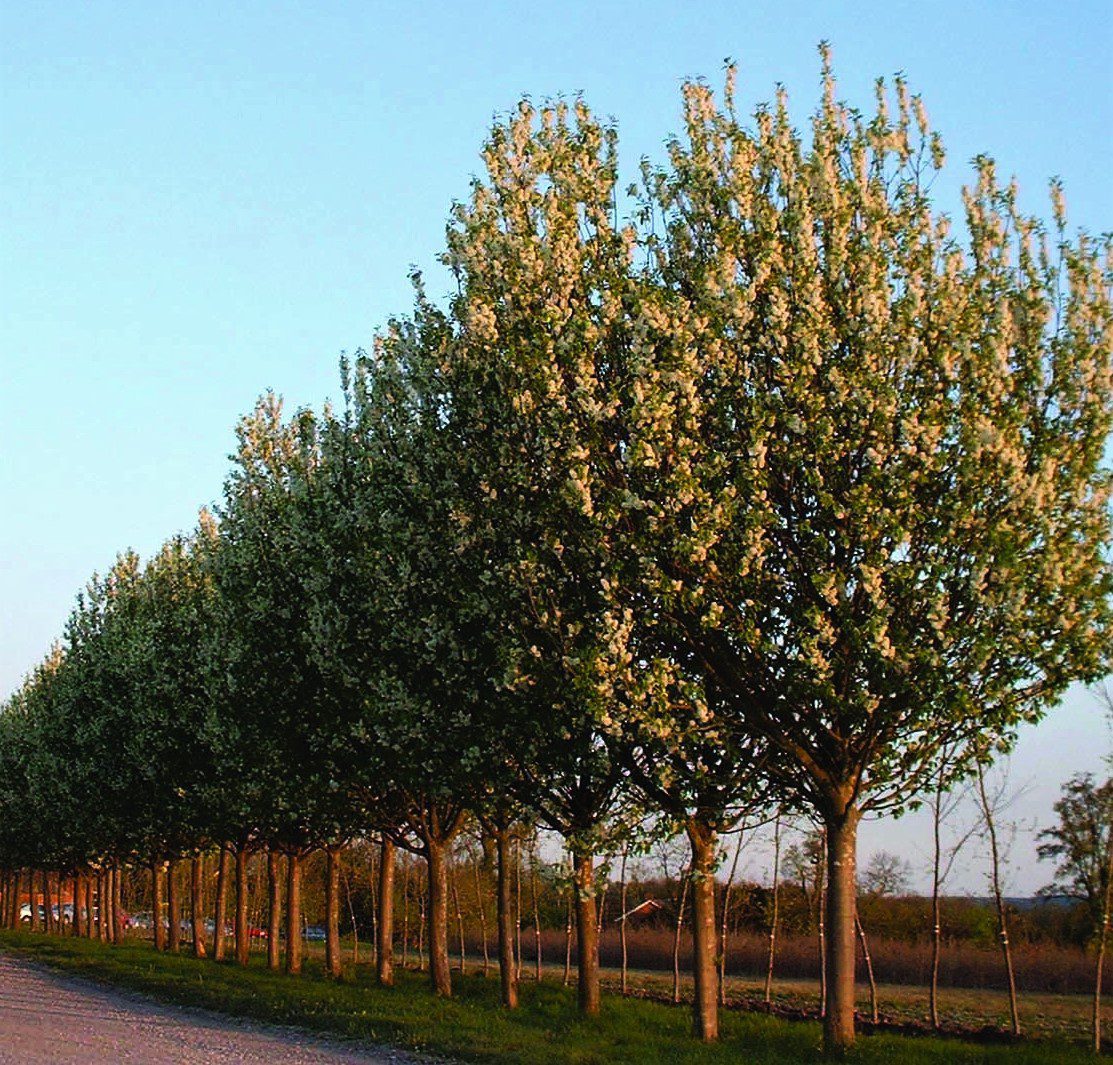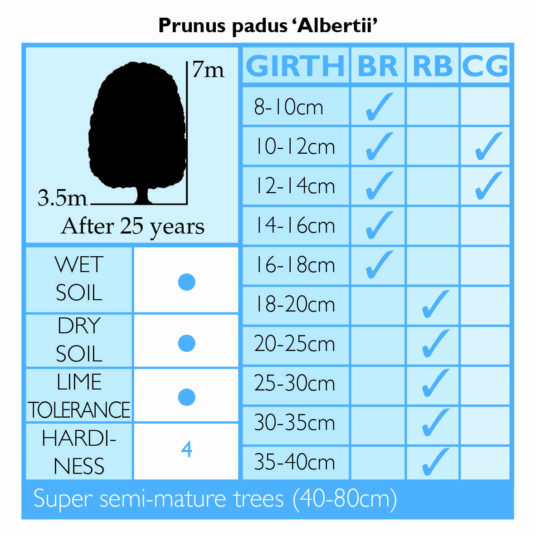 Prunus padus 'Albertii'
"Bird Cherry"
Enquire
Tree Information
The Prunus padus 'Albertii' is a medium-sized tree. It is an upright form of the native Bird Cherry which is ideal for street planting. Racemes of white flowers are freely produced in late April and May after the leaves have emerged. The brown-grey branches smell of bitter almonds when damaged. The fruits are black and bitter to taste.
Commercial Trees Enquiry
Please note this is for trade only.