Prunus maackii 'Amber Beauty'
"Manchurian Cherry"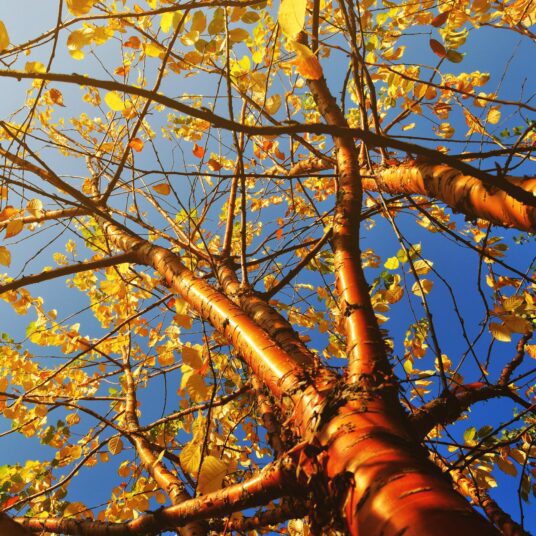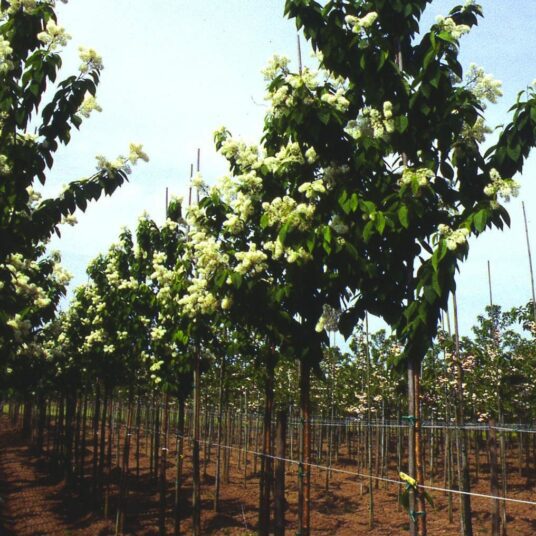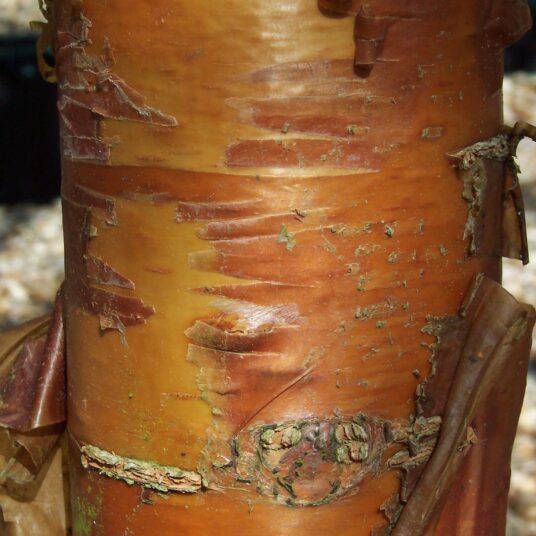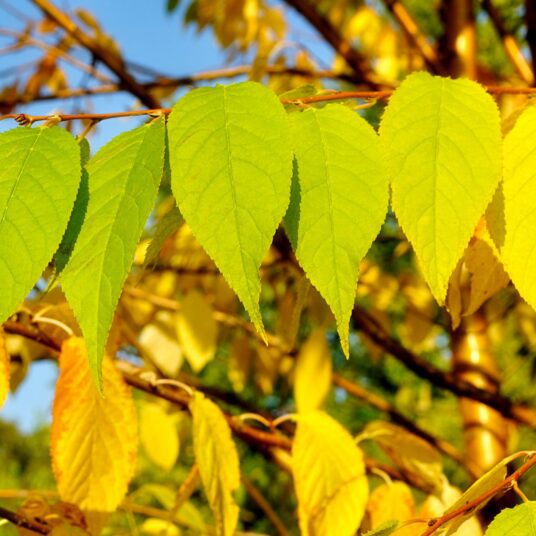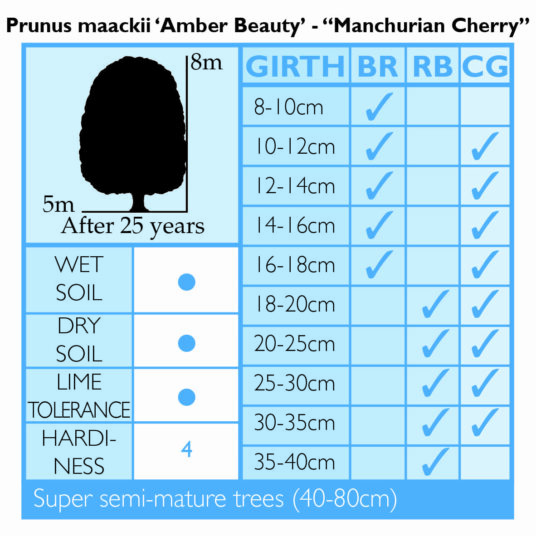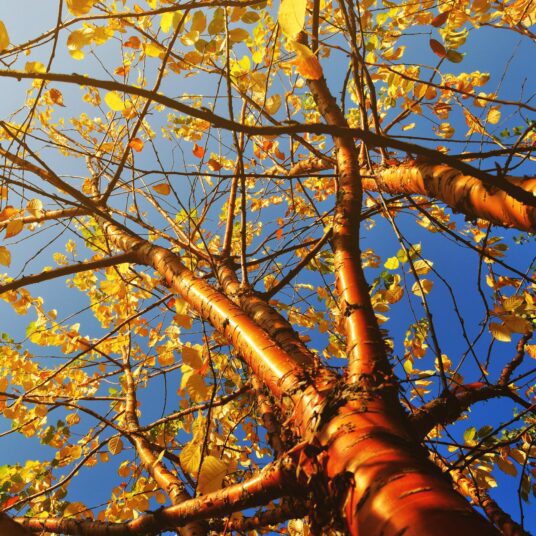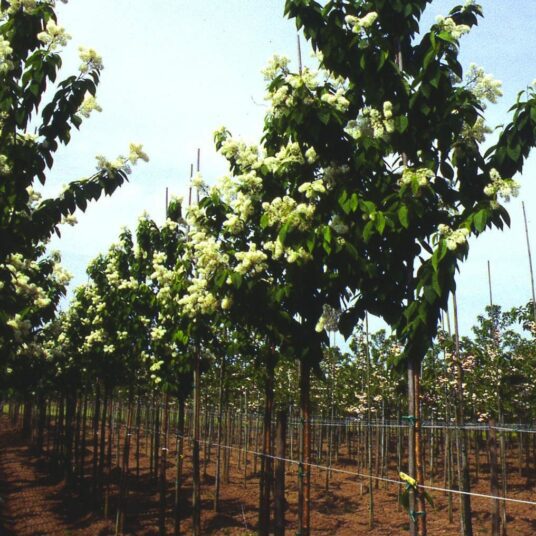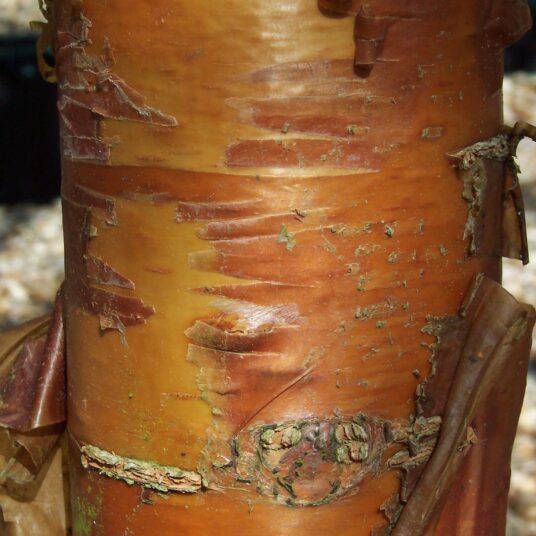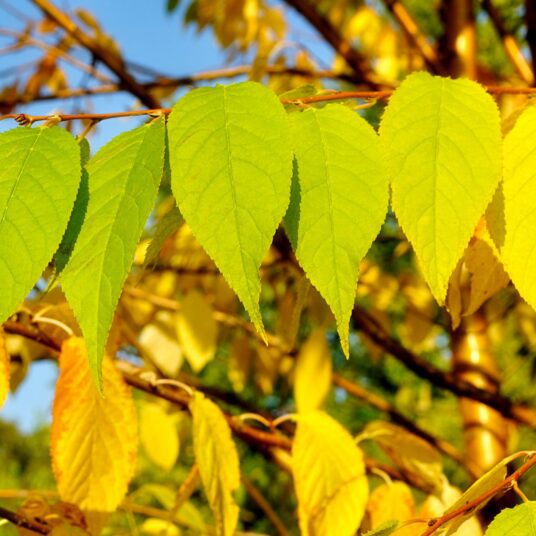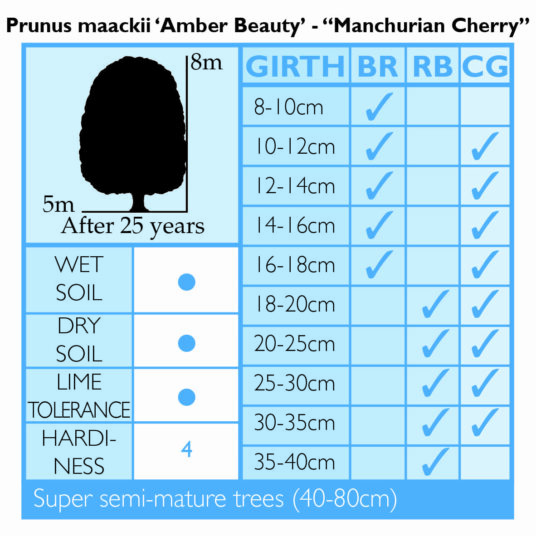 Prunus maackii 'Amber Beauty'
"Manchurian Cherry"
Enquire
Tree Information
An ornamental cherry with such a striking feature of bark, it overshadows the blossom.
This oval tree has a half-open crown, allowing you to glimpse the glorious colour of the bark and mature branches throughout its canopy. The trunk has a smooth, glossy look which shines with warming tones of amber gold which has been swirled with a light cinnamon red. This extends up throughout the canopy on the mature branches, like a marmalade syrup has been drizzled over it. This flakes in horizontal strips, showing the lighter mellow tones beneath. It is not uncommon for keen gardeners to clean and wipe a little nut oil on the bark and branches. This polish brings out a marvelous display of clean glowing warmth.
The blossom opens in early spring, with small white flowers that carry a pleasant fresh fragrance. The serrated leaves unfold around the same time with a fresh green colour. This melts into a water-wash yellow for the autumn, which works wonderfully with the deeper colour of the bark.
A wonderful tree offering year-round interest. It is stunning as a multi-stem. On a grass verge, try group planting standard trees with a 2m clear stem close to one another. The straight lines of the trunk will create stunning displays beneath a canopy level that can grow to touch, becoming a single large cover of dappled shade
| | |
| --- | --- |
| Size | 8m high x 4m wide after 25 years. |
| Environment | Suitable for most soil types that are free draining as does not tolerate water logging. It is ideal for providing warming colour and contrast to garden designs, whilst fitting for public open spaces and green verges. |
| Bark | The trunk and mature branches have wonderful shades of golden amber and saffron. This appears smooth and shiny like a rich succulent marmalade that is swirled over a cinnamon bun. The bark peels off the stem in horizontal strips, which is not uncommon to clean and oil the bark to really show its glory. |
| Flowers | White fragrant flowers appear in early April. These are small and their delicate nature works well with the pleasing colour of the mature branches. |
Commercial Trees Enquiry
Please note this is for trade only.