Prunus laurocerasus 'Magnoliifolia'
"Cherry Laurel"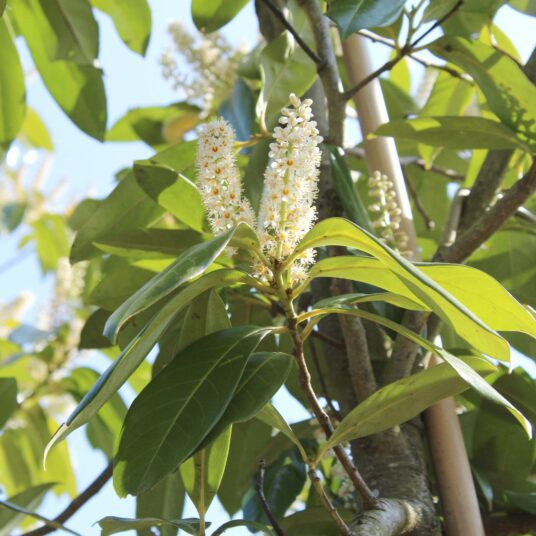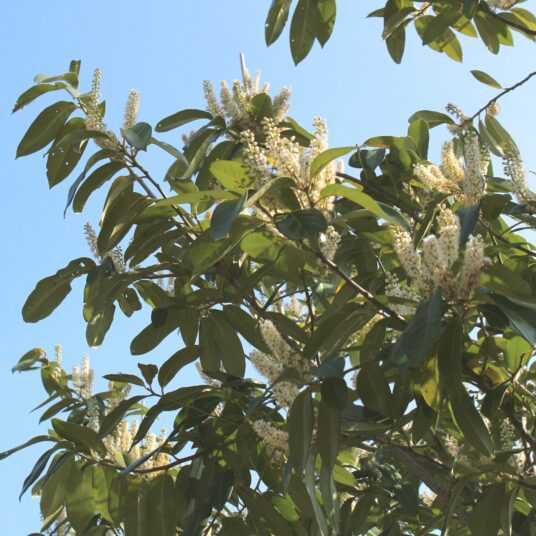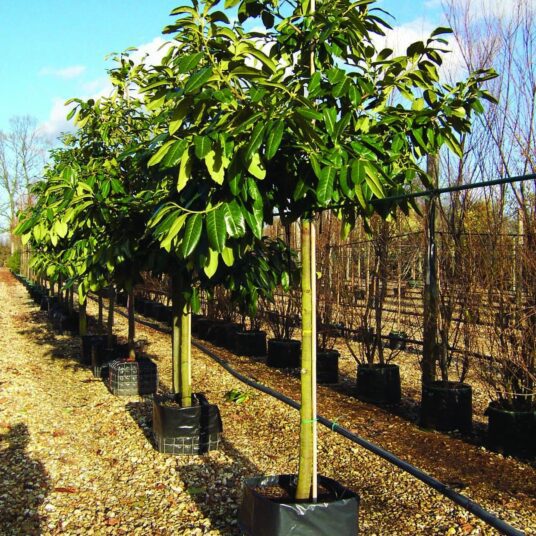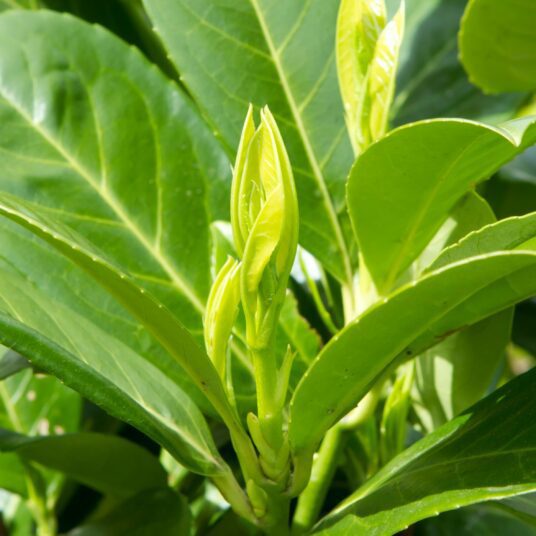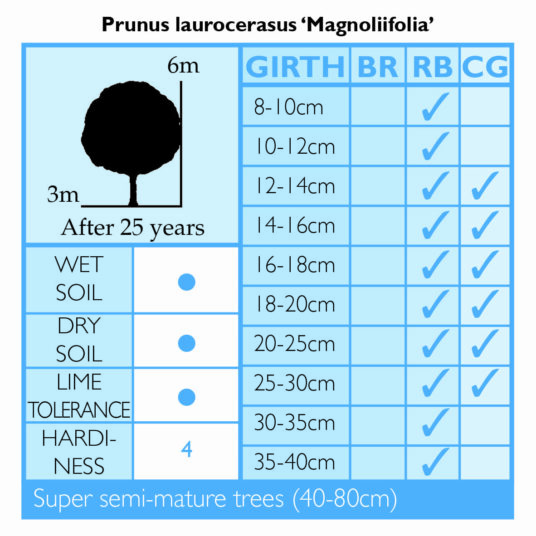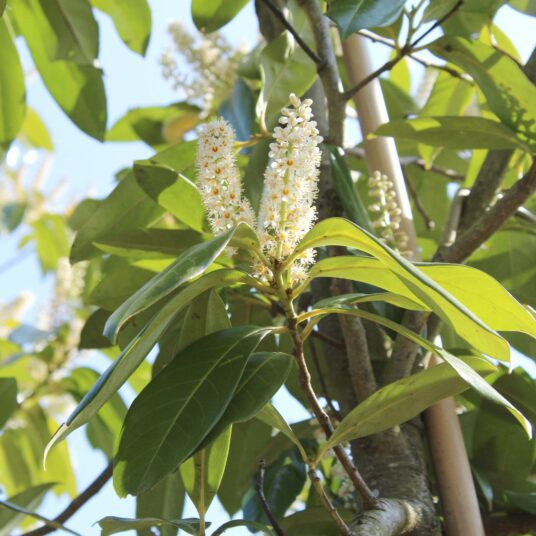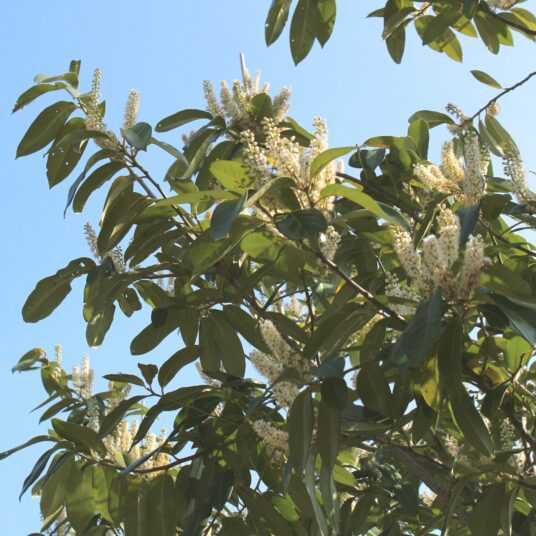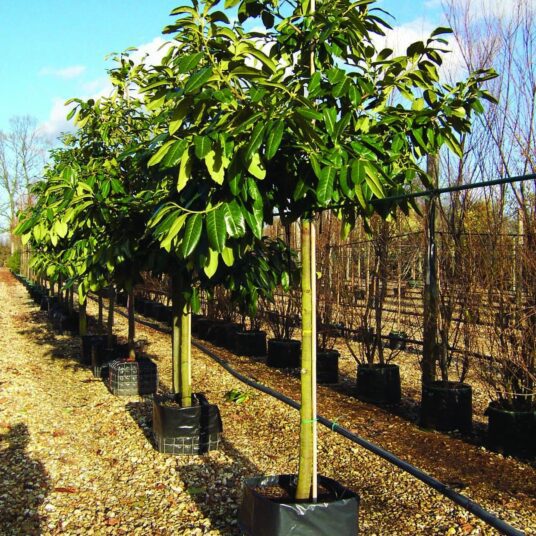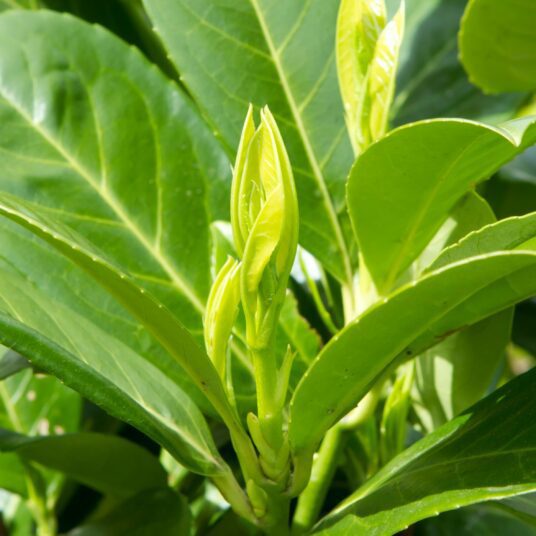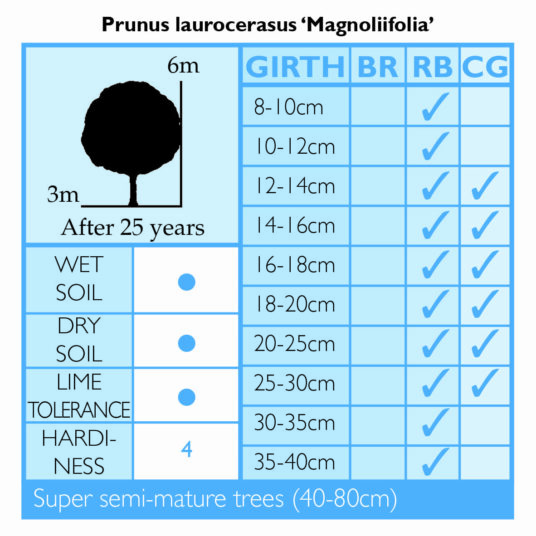 Prunus laurocerasus 'Magnoliifolia'
"Cherry Laurel"
Enquire
Tree Information
A standard tree form of the laurel with a 1.8m or 2m clear stem. Its dominant trunk leads to a bushy full canopy that reaches outwards with pendula branches. Its form lends to perfect screening in residential areas and new housing developments.
The evergreen leaves are a dark shade of emerald-black which are the largest of all laurel. They grow 30cm long with a width of 10cm, providing a glossy vibrant look of health. Its flowers are small white blossoms with little interest.
A small compact evergreen tree ideal for urban planting. Its acceptance of pruning allows its use within tight city streets and the shades of dark green work well within squares and entrances.
| | |
| --- | --- |
| Size | 6m high x 3m wide after 25 years. |
| Environment | A very hardy tree which will grow on all well drained soils except shallow chalk. It prefers semi shaded sun exposure, making it ideal for screening applications. Ideal as an urban street tree as readily excepts pruning and difficult conditions. |
| Canopy | Produced as a standard tree with a 2m clearance. The branches reach outwards rather than up-righted, making it ideal for screening above fence panels and garden walls. |
| Foliage | Large evergreen leaves shaded a dark black green which grow 30cm in length. These are 10cm wide and the largest leaf of all Laurel. |
Commercial Trees Enquiry
Please note this is for trade only.