Prunus 'Kanzan'
"Cherry"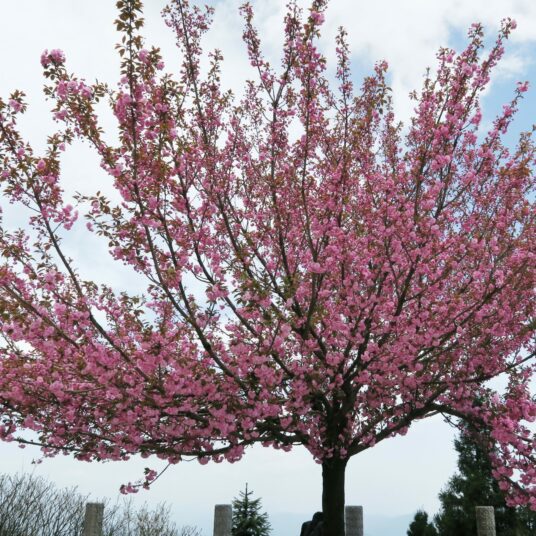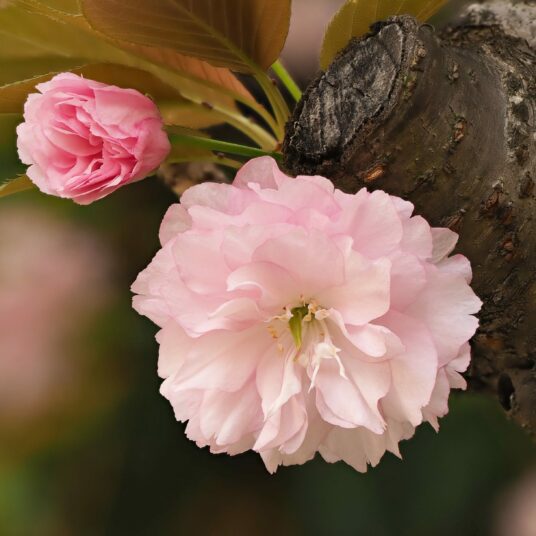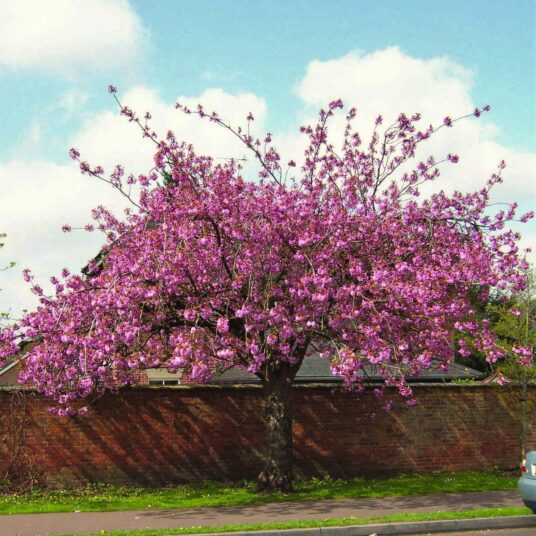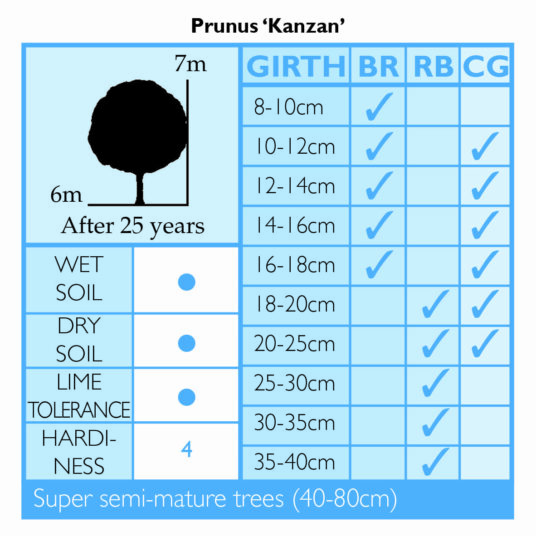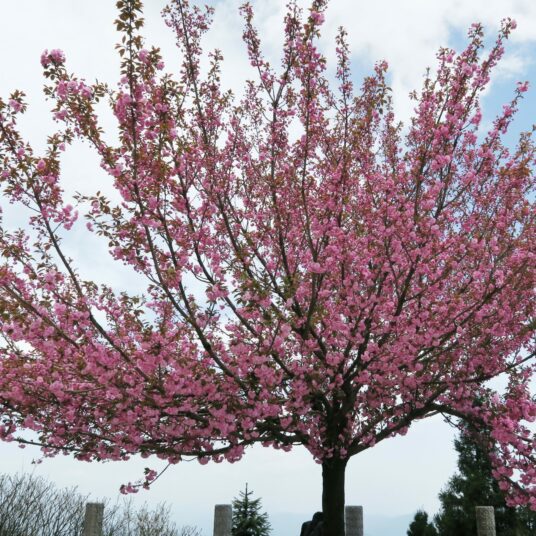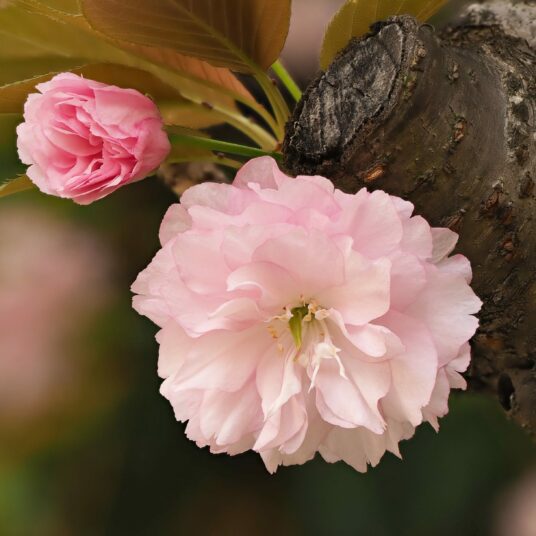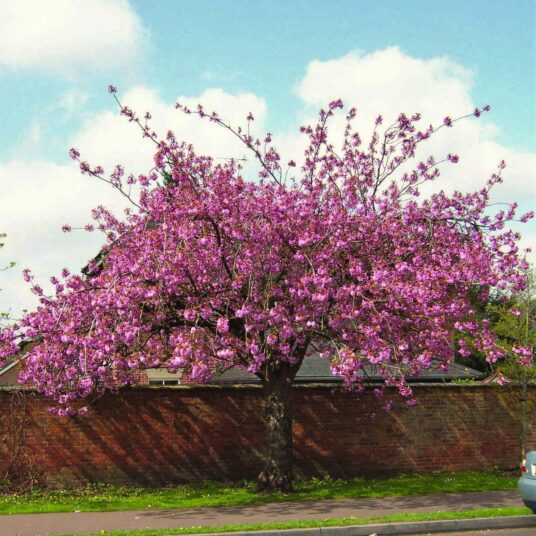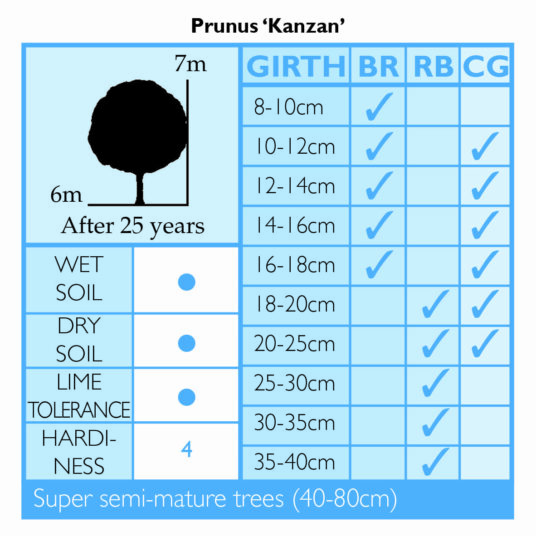 Prunus 'Kanzan'
"Cherry"
Enquire
Tree Information
Possibly one of the most well-known flowering cherries from Japan. This has been extensively planted throughout Japanese parklands and serine landscapes since the early 1600s. It was often found providing spectacular shades of colour on cold isolated mountains. This is where it gains its name, Kanzan meaning near cold mountains. It was introduced into the UK in the early 1900s, where it has become one of the most popular flowering cherries to plant.
In March, its deep succulent red buds open to a profusion of double flowers. These envelop the entire canopy with dark lipstick shades of pink mixed with purple. After April the bronze coppery leaves unfold to a remarkable succulent red. These large serrated leaves develop into a healthy vibrant green for the summer months, deepening into shades of burnt marmalade for the autumn.
Its vigorous roots are not suitable for paved areas which can lift creating trip hazards, or close to garden walls. It's planting in parks where it can truly develop out creating magnificent forms and has been a popular choice for years, especially in Japan. Ideal for public open spaces and contrasts of shape and colour within landscape designs.
| | |
| --- | --- |
| Size | 7m high x 6m wide after 25 years. |
| Environment | Suitable for most soil types but requires free draining soil as does not tolerate water logging. It thrives in full sun locations with a vigorous root system. Perfect for designer gardens, parks and public open spaces. |
| Canopy | A slender vase shape whilst young that ascends. As it matures it reaches out creating a rounded, spreading canopy like a ruffled umbrella. |
| Flowers | Dark red buds open in March to a showy display of double flowers. These are a rich hot pink which envelope the branches and canopy throughout the Spring. |
Commercial Trees Enquiry
Please note this is for trade only.