Prunus fruticosa 'Globosum'
"Cherry"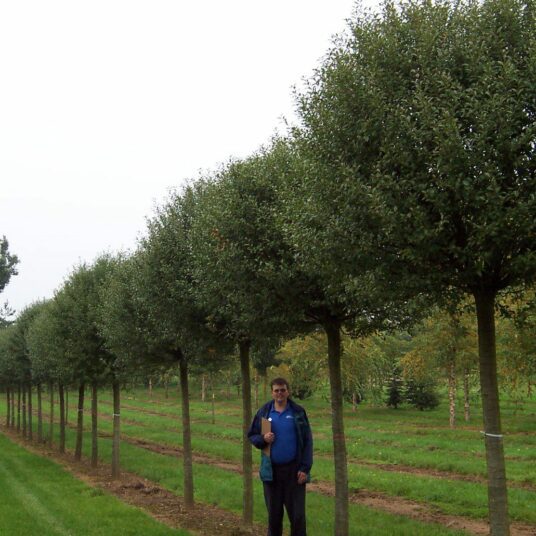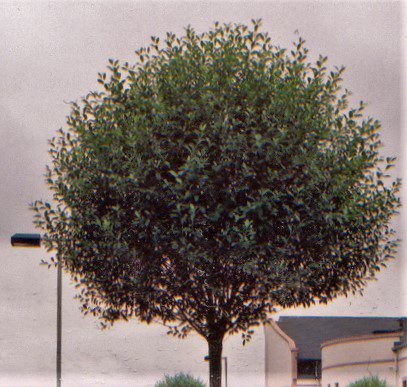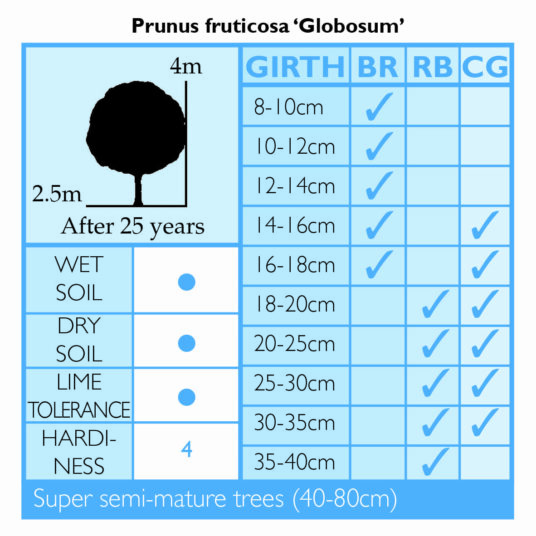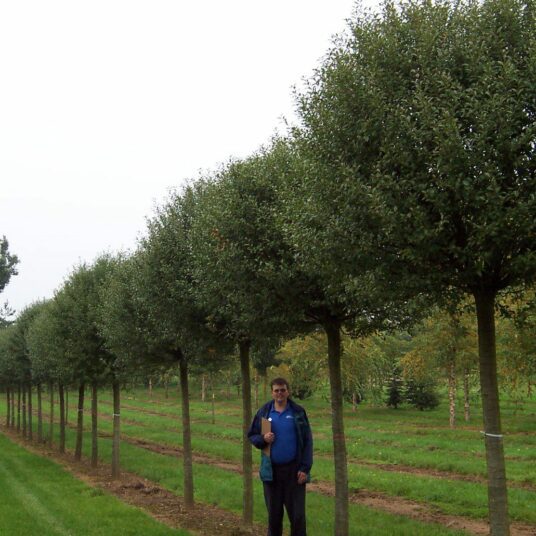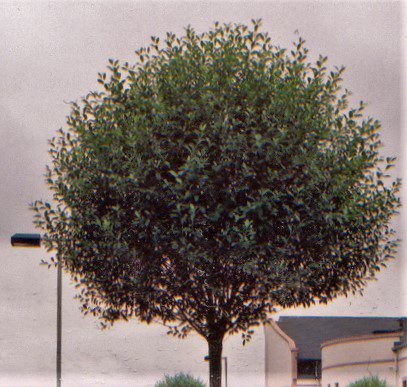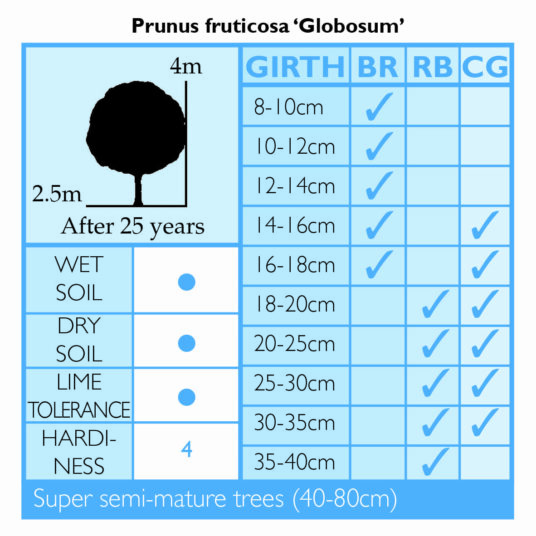 Prunus fruticosa 'Globosum'
"Cherry"
Enquire
Tree Information
The Prunus fruticosa 'Globsum' is a small, lollipop-shaped tree. The shape is maintained and does not require pruning. The small dark green leaves form a dense crown and in autumn they turn bronze-red to orange-yellow, a strong show of autumn colour. Single white flowers are produced in April and round red fruits do not appear very often. This tree has a very distinctive form and is extremely useful in certain locations where no other tree will do, for example, around the front of a building where signage cannot be obscured (hospitals). This tree was also used with great effect around Mini land at Legoland, Windsor.
Commercial Trees Enquiry
Please note this is for trade only.