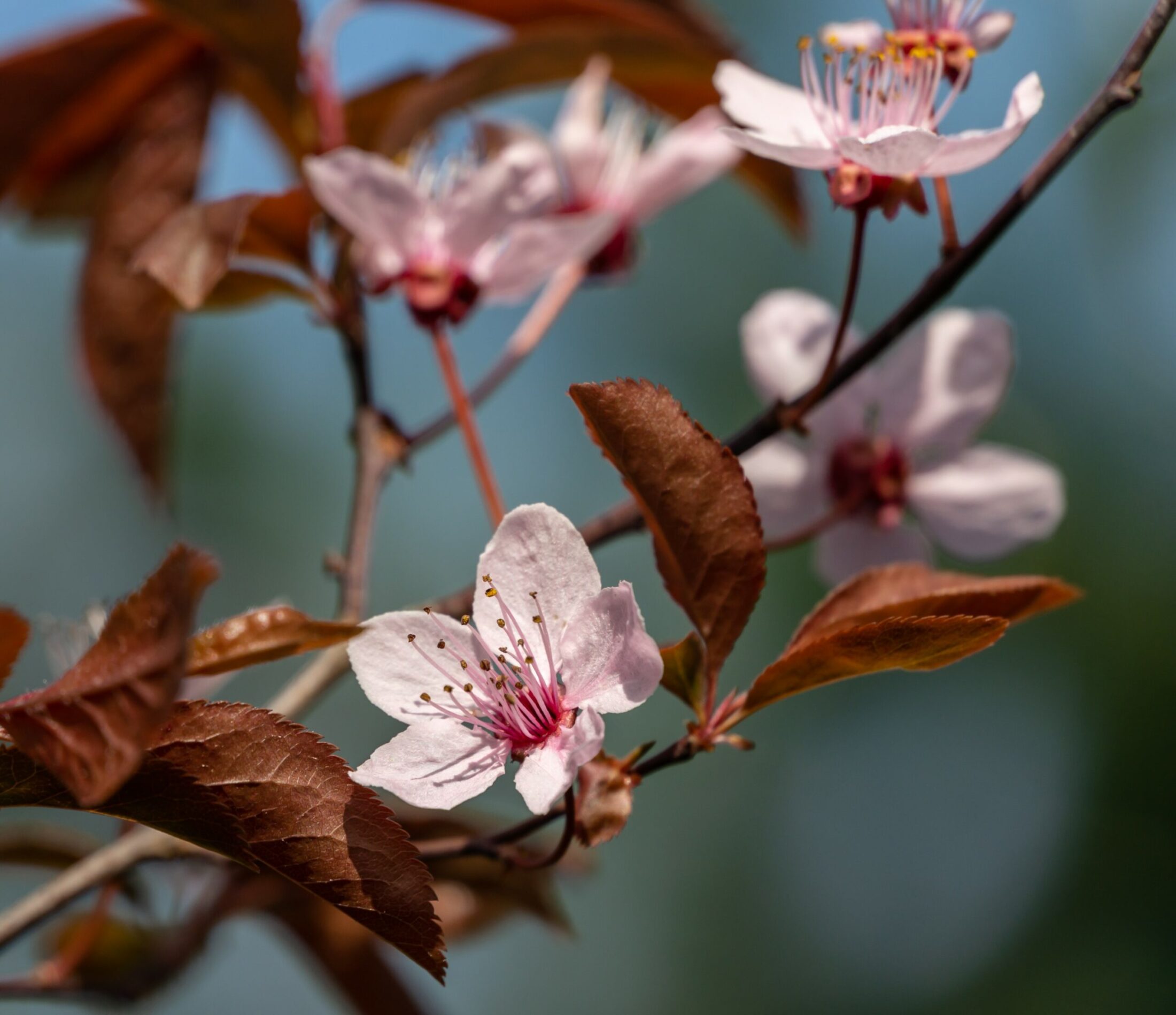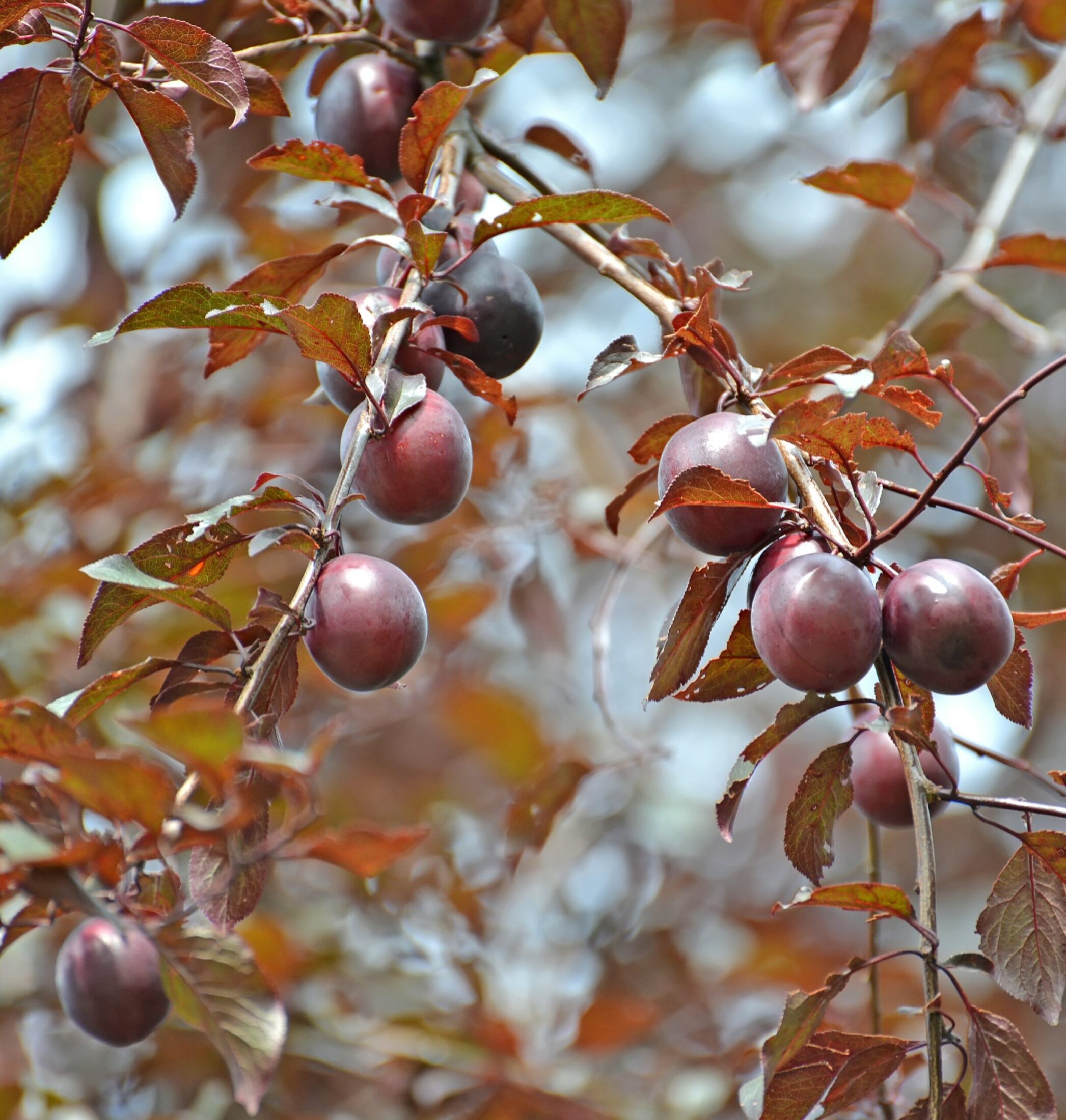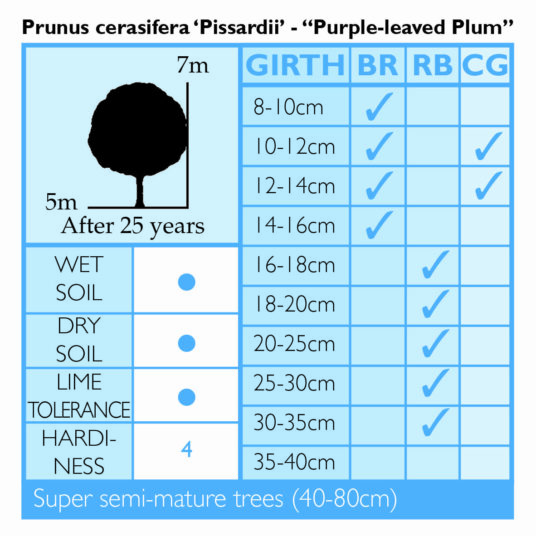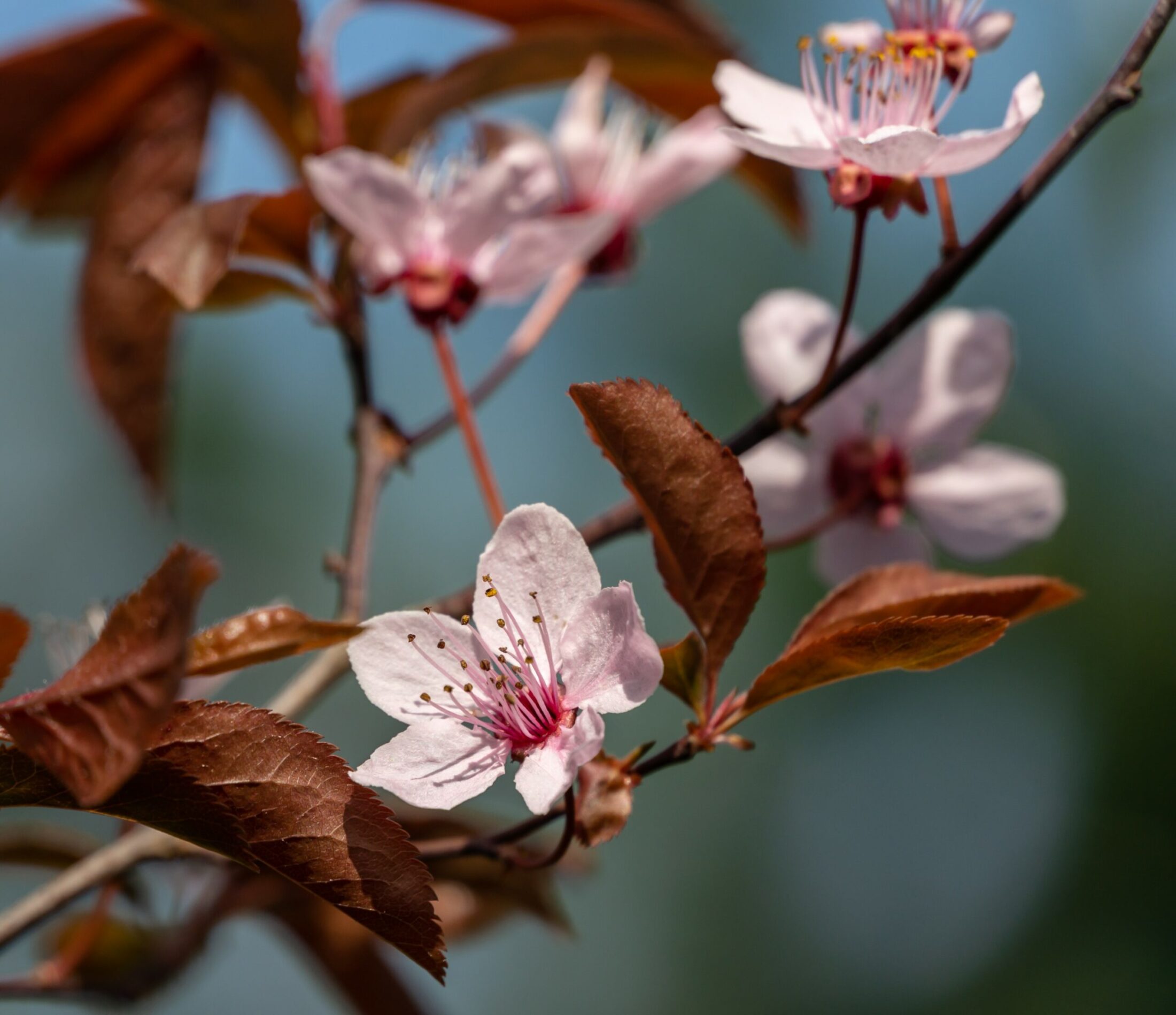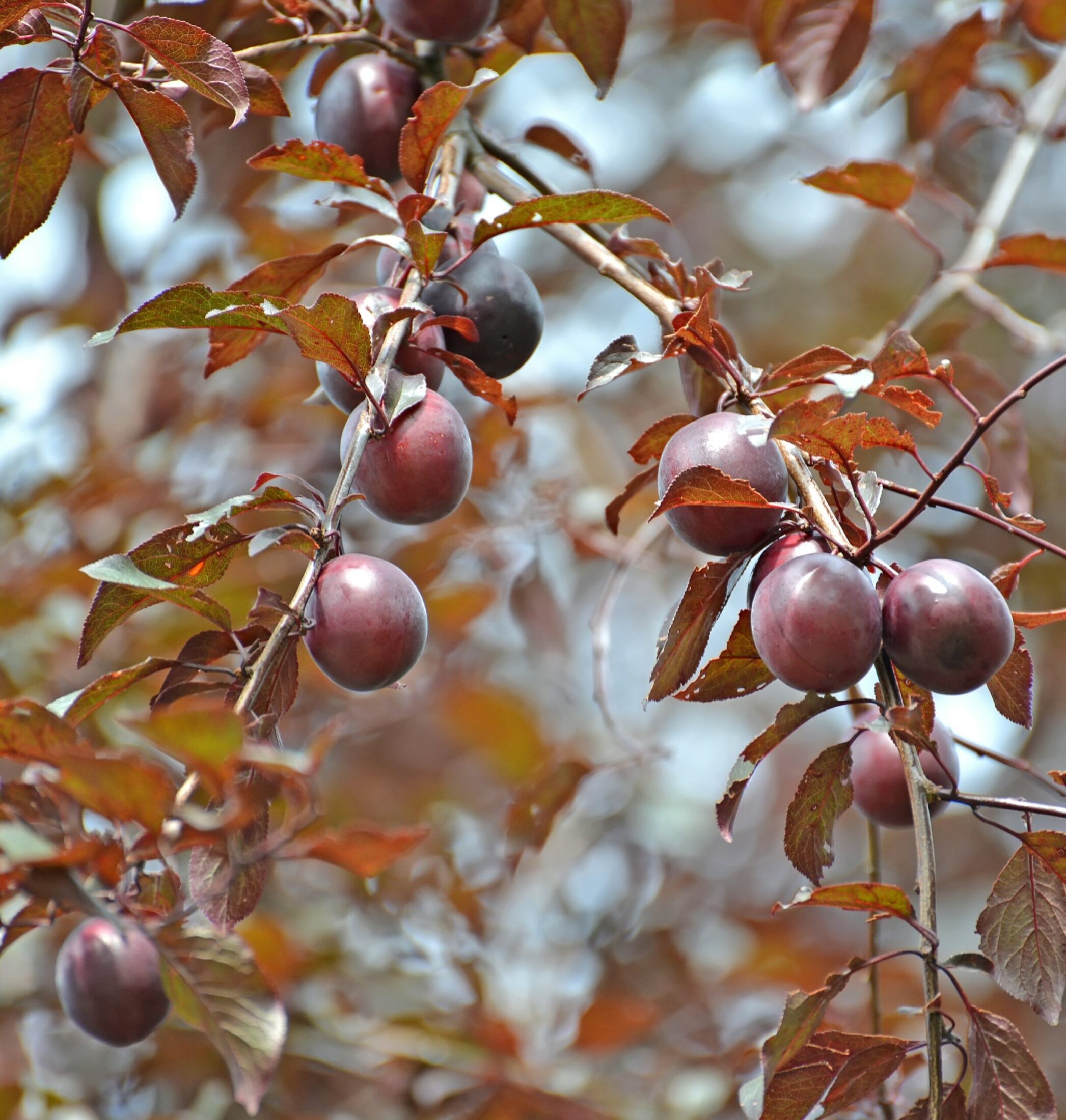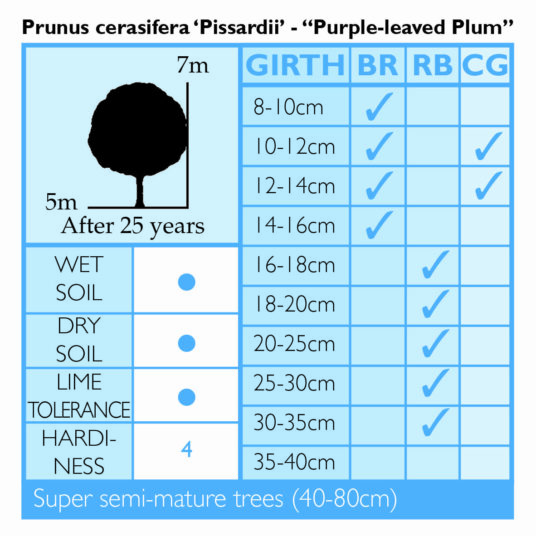 Prunus cerasifera 'Pissardii'
"Purple-leaved Plum"
Enquire
Tree Information
This Prunus cerasifera 'Pissardii' is a small tree. Dark red young foliage turning to dark purple as it matures. The dark stems provide a vivid contrast to the flowers and purple foliage. White flowers bloom in great profusion from a pink bud, in late March and early April. Plum-like ornamental fruits follow the flowers which are not edible to humans. Foliage tends to fade to greenish-purple during the summer. Copes well in most locations as long as the soil is not waterlogged.
Commercial Trees Enquiry
Please note this is for trade only.