Prunus cerasifera 'Nigra'
"Cherry Plum"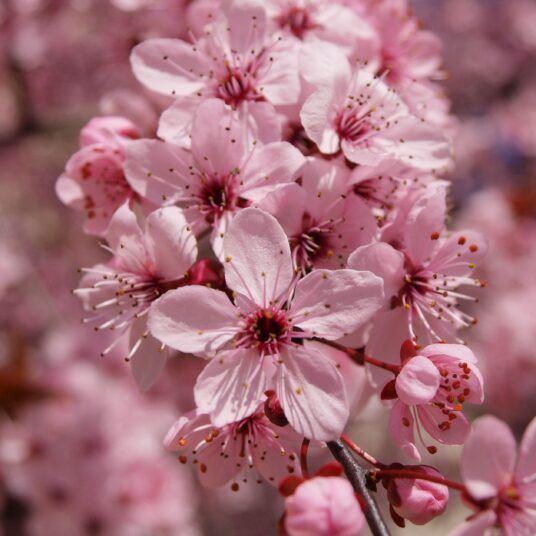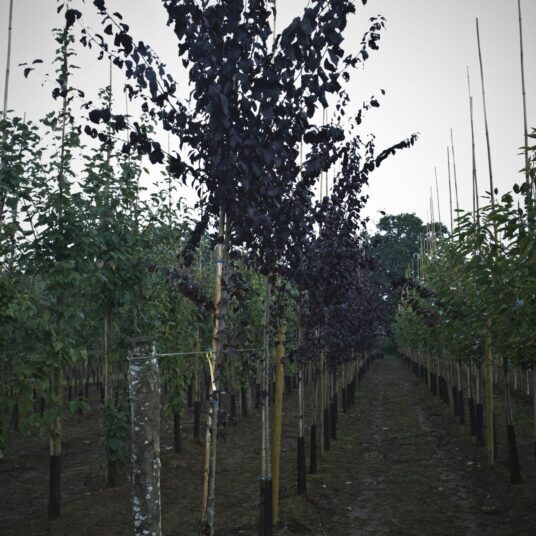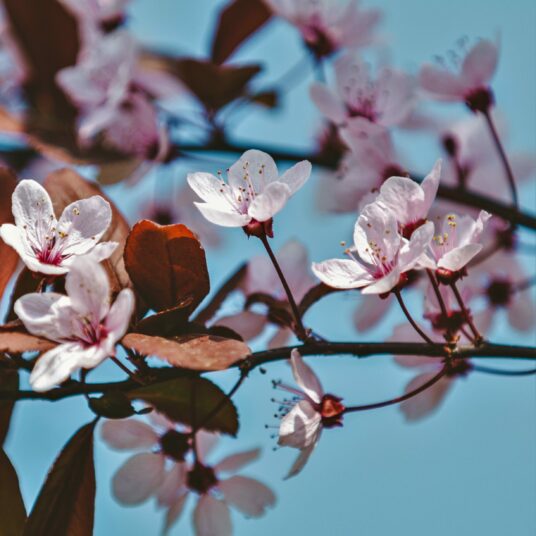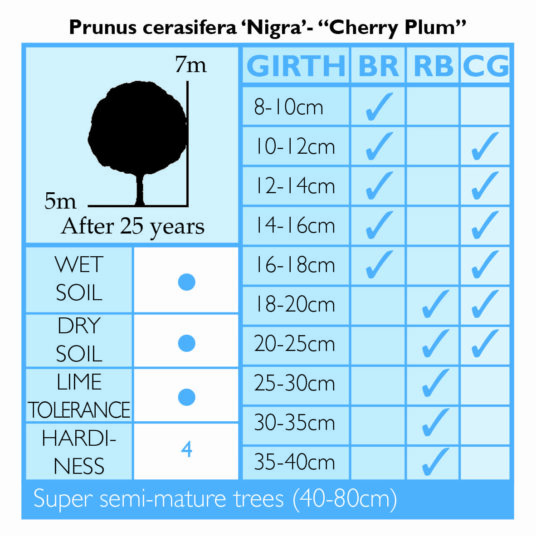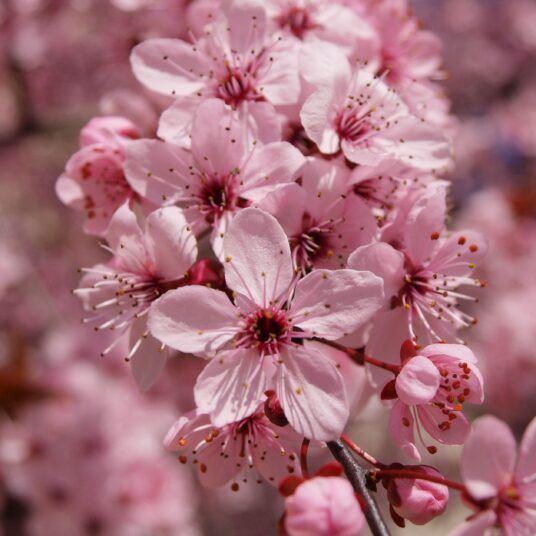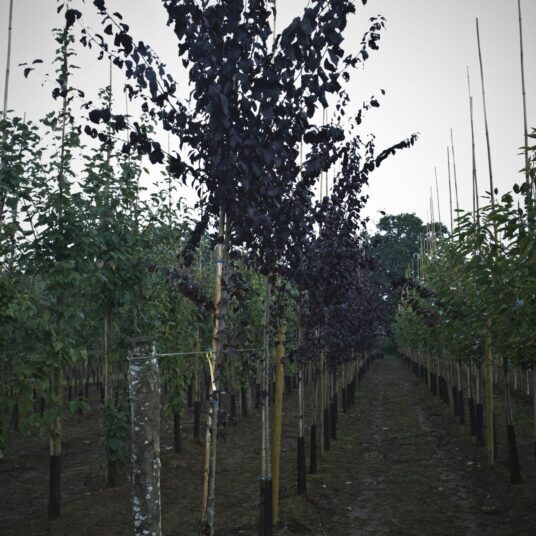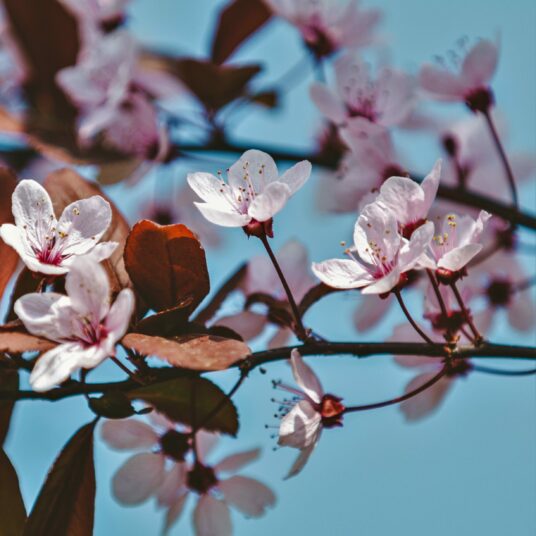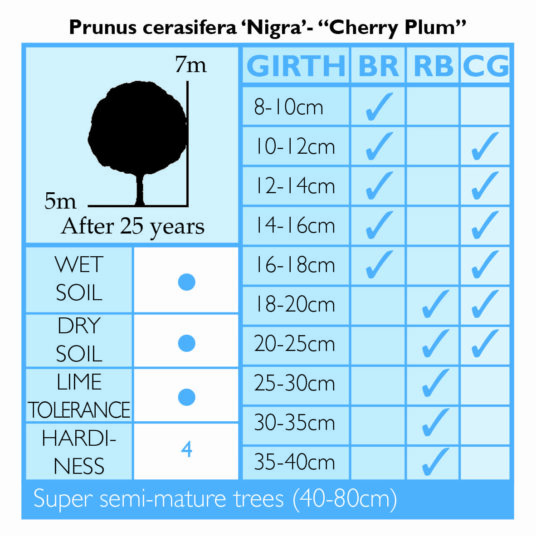 Prunus cerasifera 'Nigra'
"Cherry Plum"
Enquire
Tree Information
A dark-leaved variety of the Prunus cerasifera cultivated in America during the 1900s. This striking tree has succulent dark foliage that remains throughout the season. It is first to open its flowers from dark pink, cotton candy buds in the early days of March. These produce a wonderfully delicate pink blossom that contrasts the dark unfolding leaves. As the blossom matures, it becomes paler white, becoming elegantly highlighted amongst the purple canopy.
Unlike most purple-leaved trees, this cultivar continues its shades of purple throughout the season. In Autumn the canopy evolves into lighter shades of plum and crimson reds with a fantastic display of colour. During the fall it creates a purple sea of colour beneath the canopy. In favourable years it produces dark, almost black cherry fruits. This is not consistent though and should not be relied upon.
A wonderful tree ideally suited for urban applications. Its full purple colour is best situated in full sun exposure. Has been beautifully designed as a background row, line planted behind the striking white forms of multi-stem betulua jacquemontii and Jermyns.
| | |
| --- | --- |
| Size | 7m high x 5m wide after 25 years. |
| Environment | A hardy tree suitable for most soil types, but requires free draining soil as does not tolerate water logging. It is small with a rounded canopy that develops a pleasant oval canopy. Ideal for urban applications. |
| Foliage | The leaves open a shade of black, remaining a dark succulent purple throughout the summer. These lighten in the autumn to a vivid crimson red. |
| Flowers | One of the first trees to flower, its dark pink cotton candy buds open to a profusion of flowers. These are light pink which become creamy white standing out against the unfolding dark foliage. |
Commercial Trees Enquiry
Please note this is for trade only.