Prunus avium
"Wild Cherry / Gean"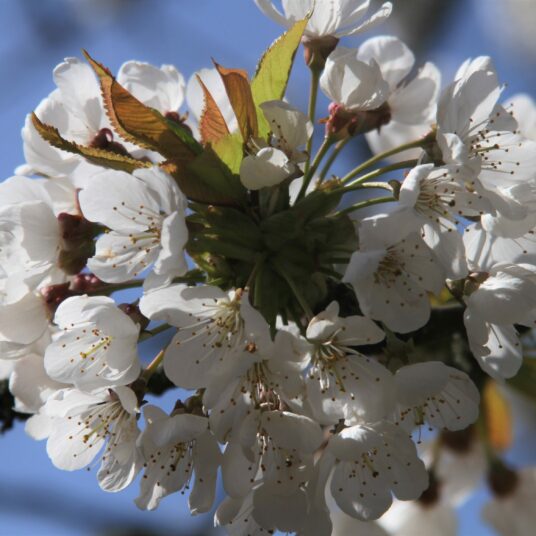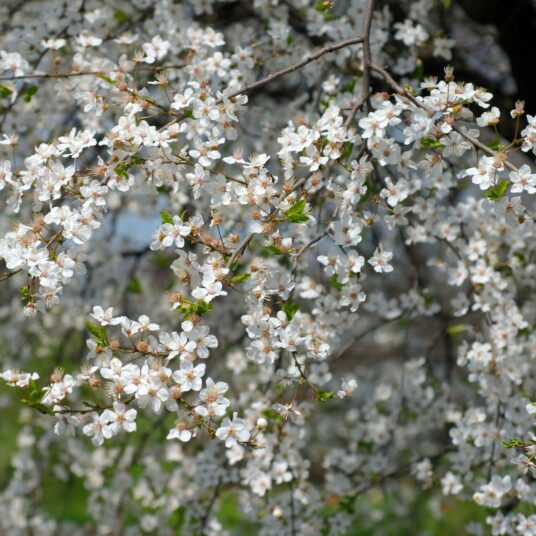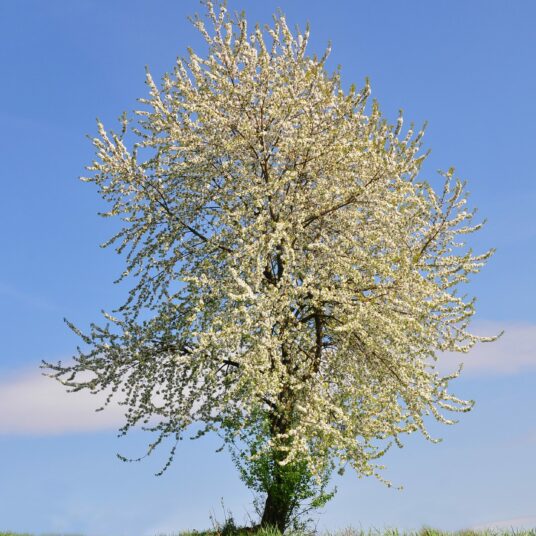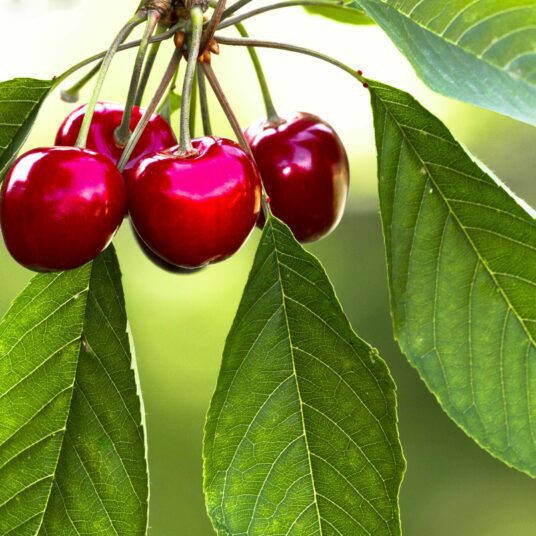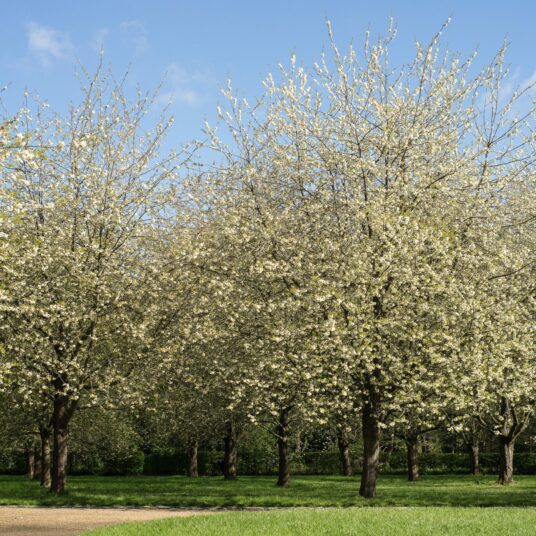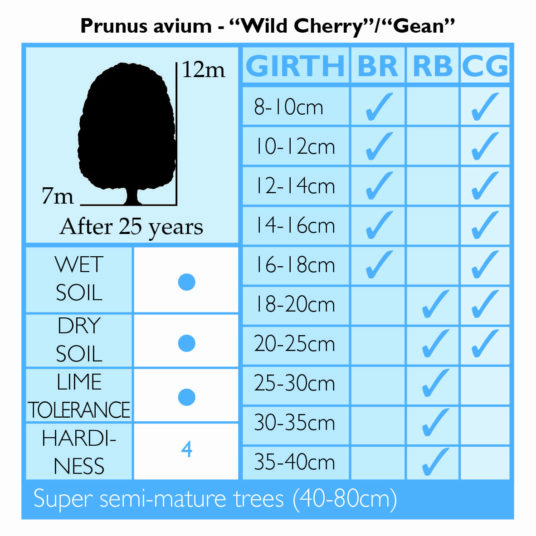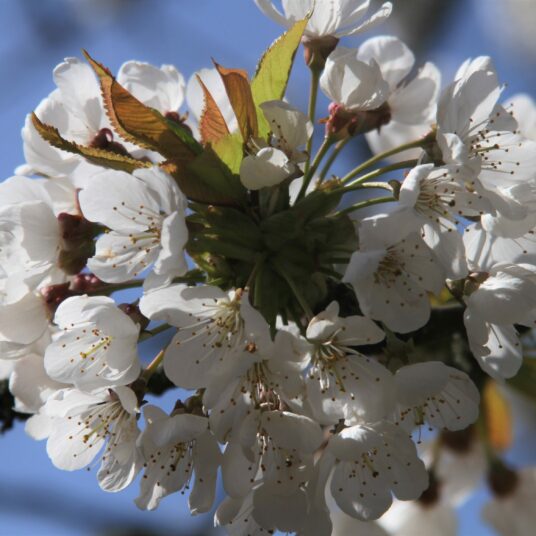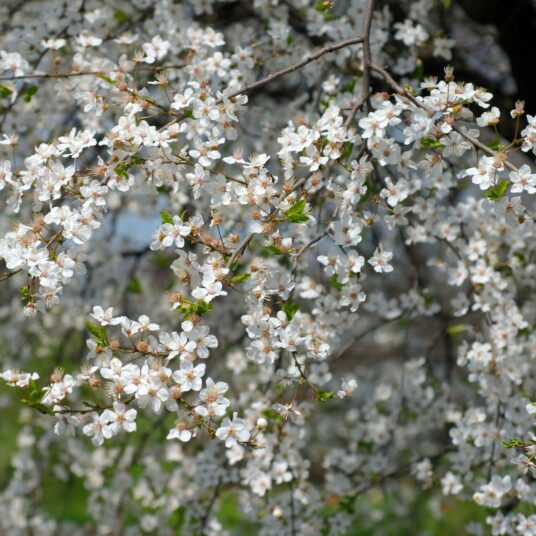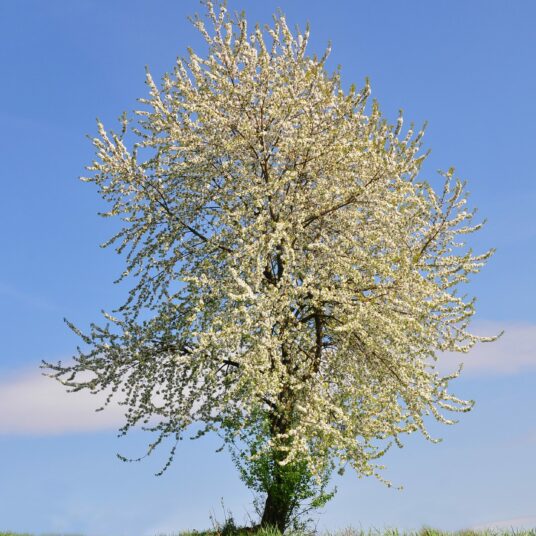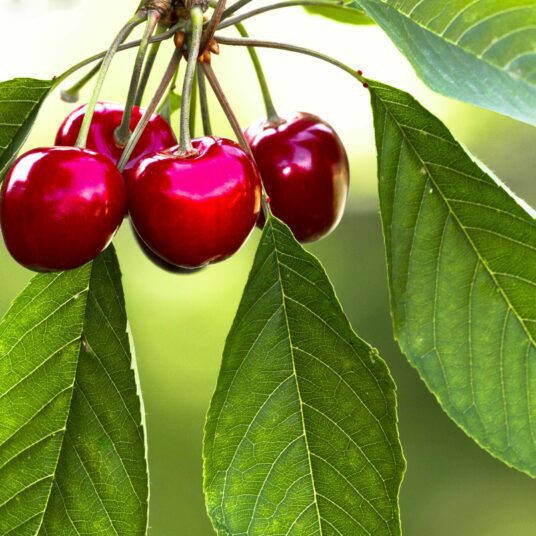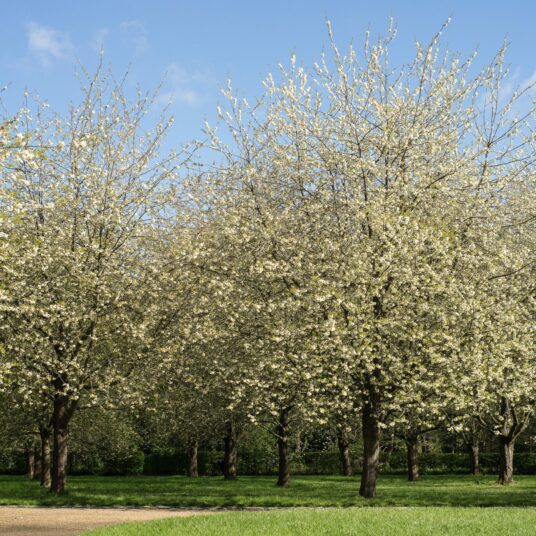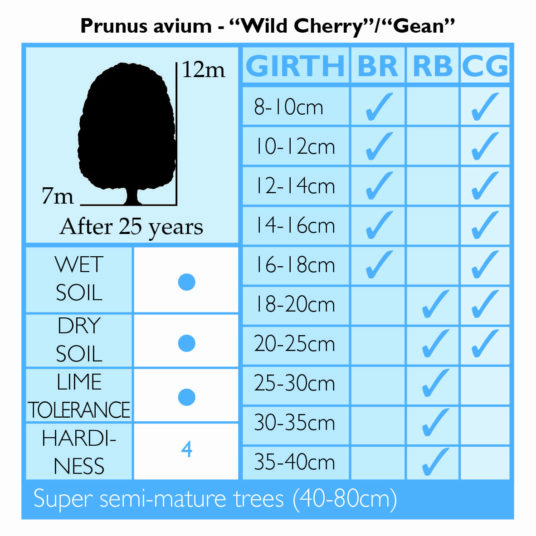 Prunus avium
"Wild Cherry / Gean"
Enquire
Tree Information
The brilliant, pure white blossom of this native cherry has enlivened our countryside for thousands of years. Its unmistakable flowers are enjoyed in our hedgerows, parks and urban areas across all the United Kingdom. The flowers sweet fragrance attracts many bees, providing an excellent initial source of nectar whilst pollinating the tree.
The leaves unfold in Spring with a vibrant healthy green that has a bronzed effect. These adapt to the specific locations available to sunlight. In shady areas, the leaves will grow larger to intercept as much light as possible. In direct sun, the leaves will grow smaller, but thicker to concentrate the light stimulating photosynthesis. At the base of the leaf's petiole, there are two distinctive red nodes that identify it. Come autumn the leaves become mellow shades of butter and crimson reds before falling.
Deep dark cherry fruits around 2cm in diameter develop along the branches. These are a little more tart than sweet cherries, making them excellent for jams, marmalades, and cherry pie crumbles. They have also been proven to contain the natural sleep hormone melatonin. Also, ideal for bringing seasonal features to green verges within housing developments and public open spaces.
Hillier also grow and supply the cultivar Plena. This French variety from the 1700s has double the blossom which is so abundant, it weighs the branches down in arches of creamy wonder.
| | |
| --- | --- |
| Size | 12m high x 7m wide after 25 years. |
| Environment | Establishes well in all moist, well-drained soils. It enjoys full exposure to sun and thrives within alkaline soils. Well suited for public open spaces and estate green verges. |
| Flowers | The flowers open in spring a pure white, with 5 cup shaped petals. They occur in a mass of clusters along the branches consisting of 2 or 6 flowers. Both male and female flowers are produced, so only one tree is required to develop the edible fruit. |
| Fruit | Cherries appear molten orange in May, gradually ripening to succulent red-purple in July. These are a favourite amongst birds and wildlife. |
Commercial Trees Enquiry
Please note this is for trade only.