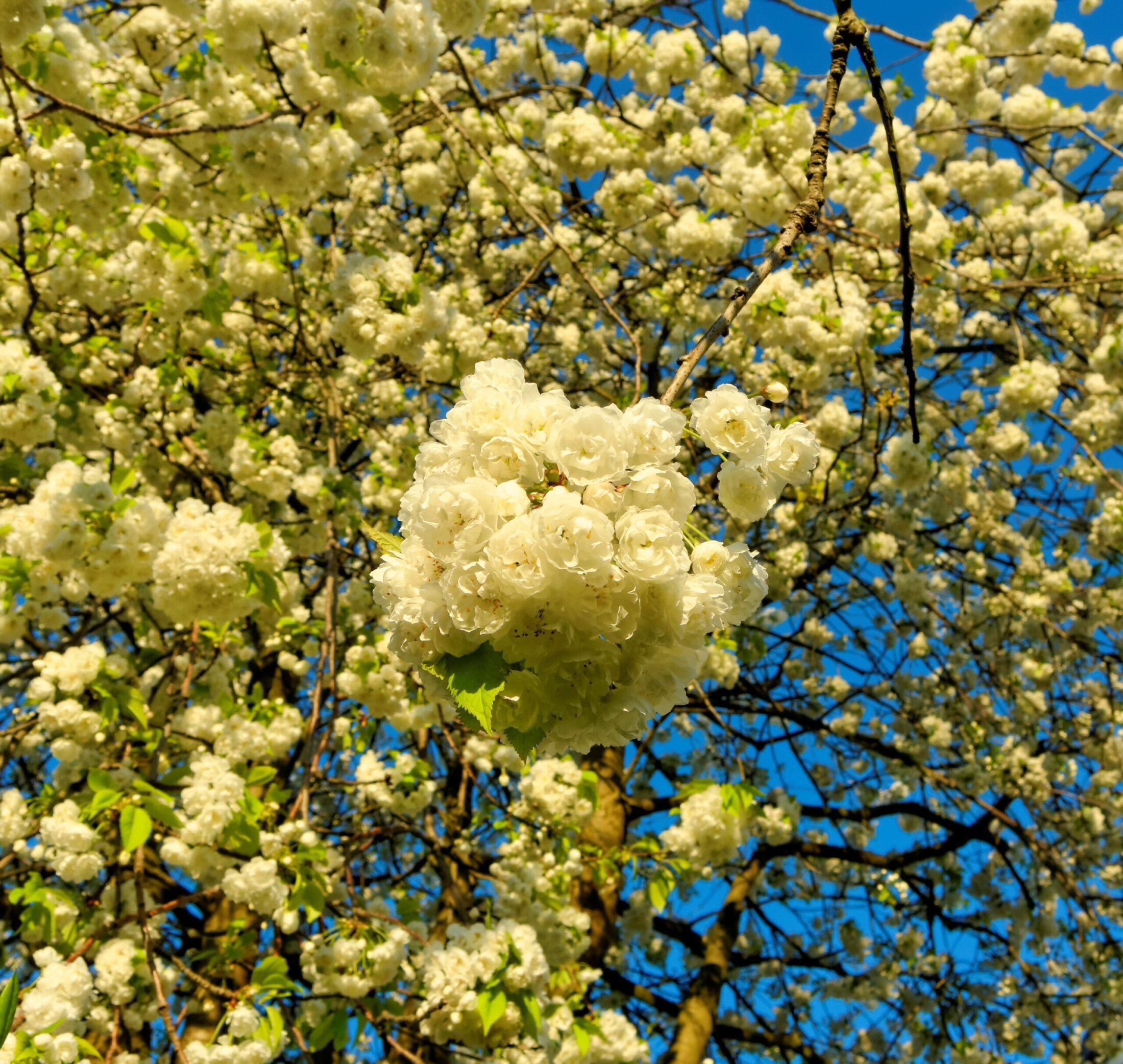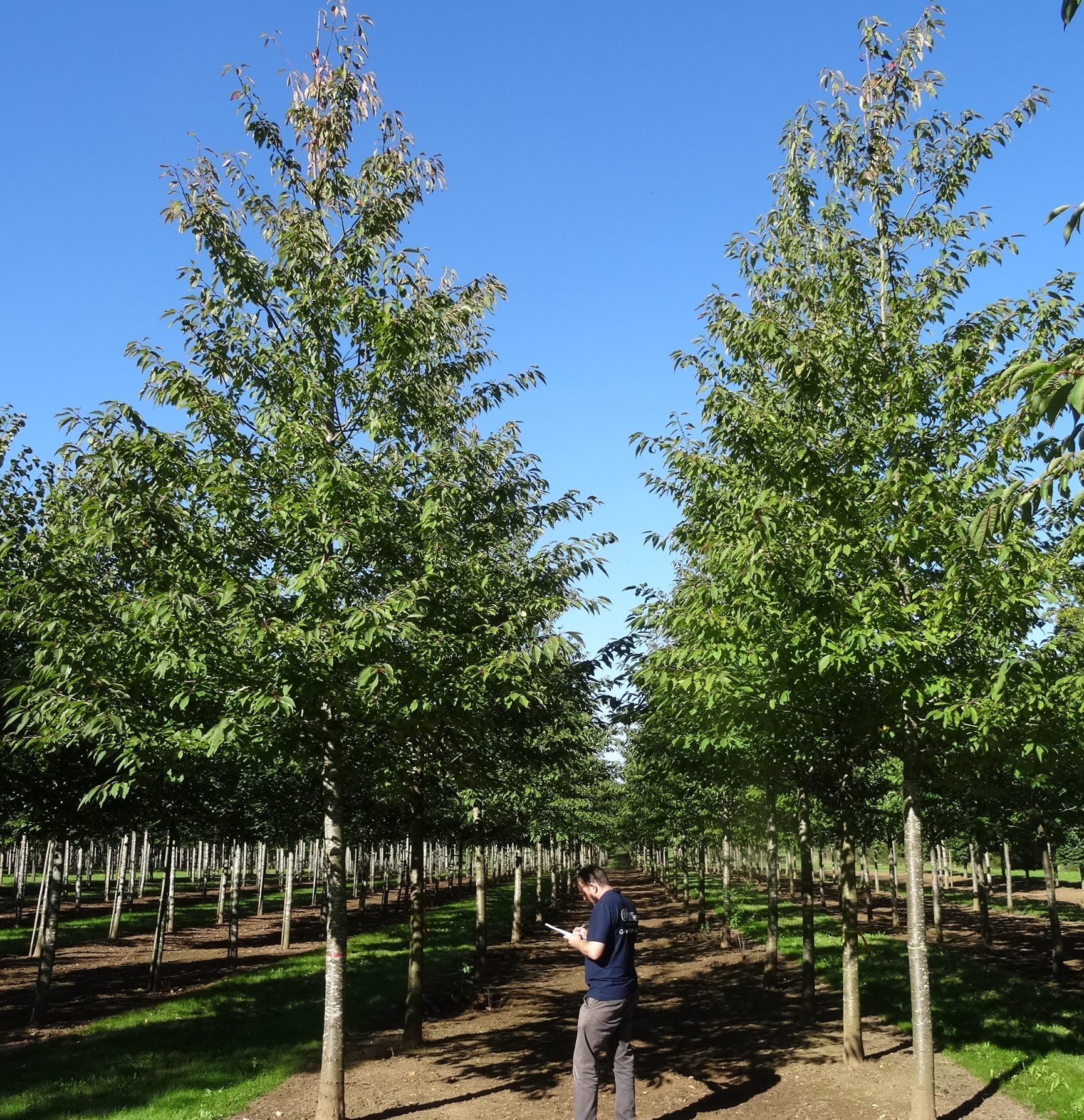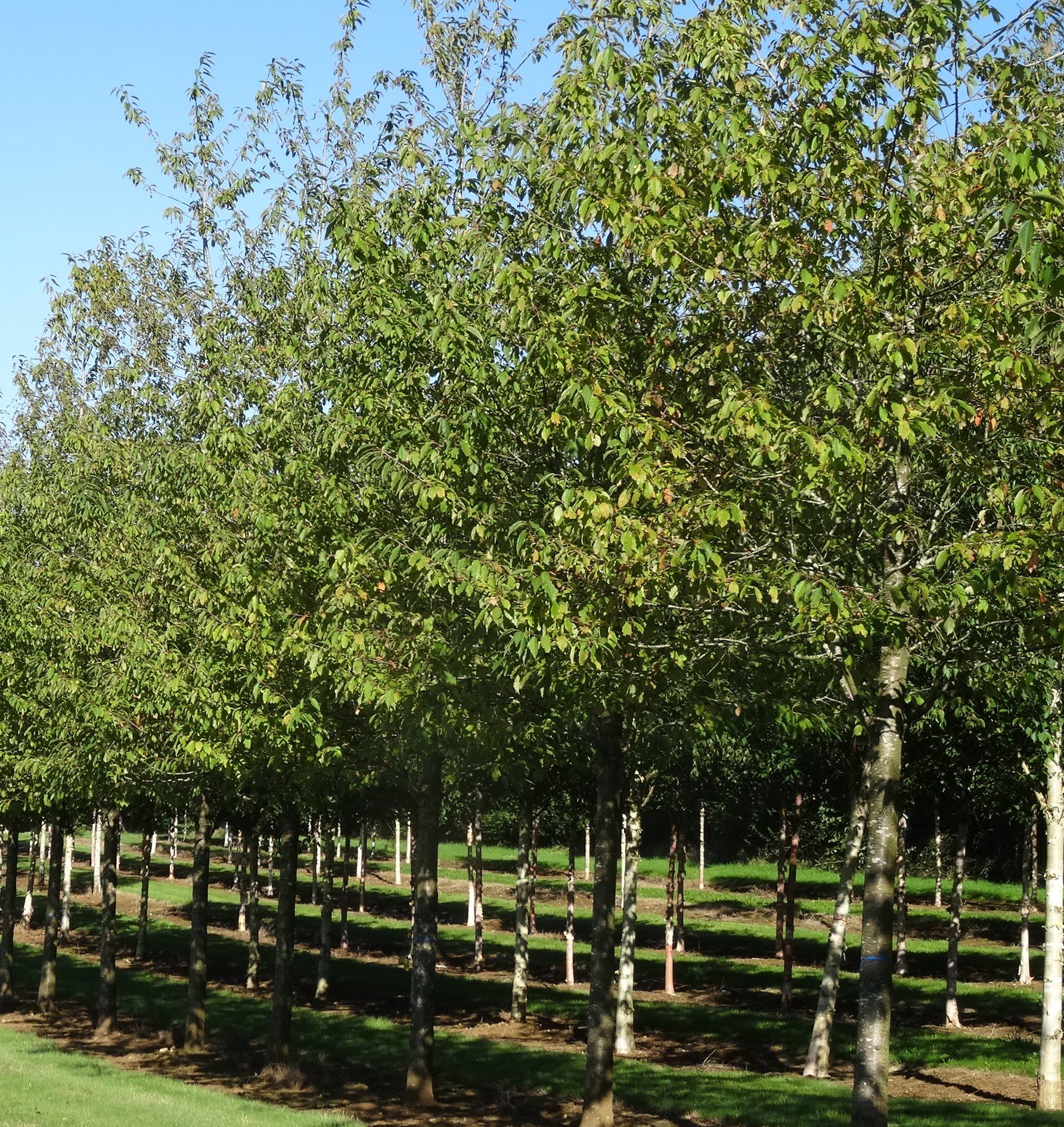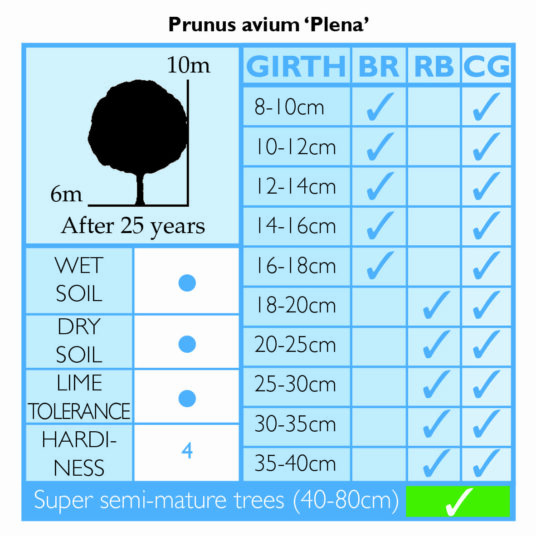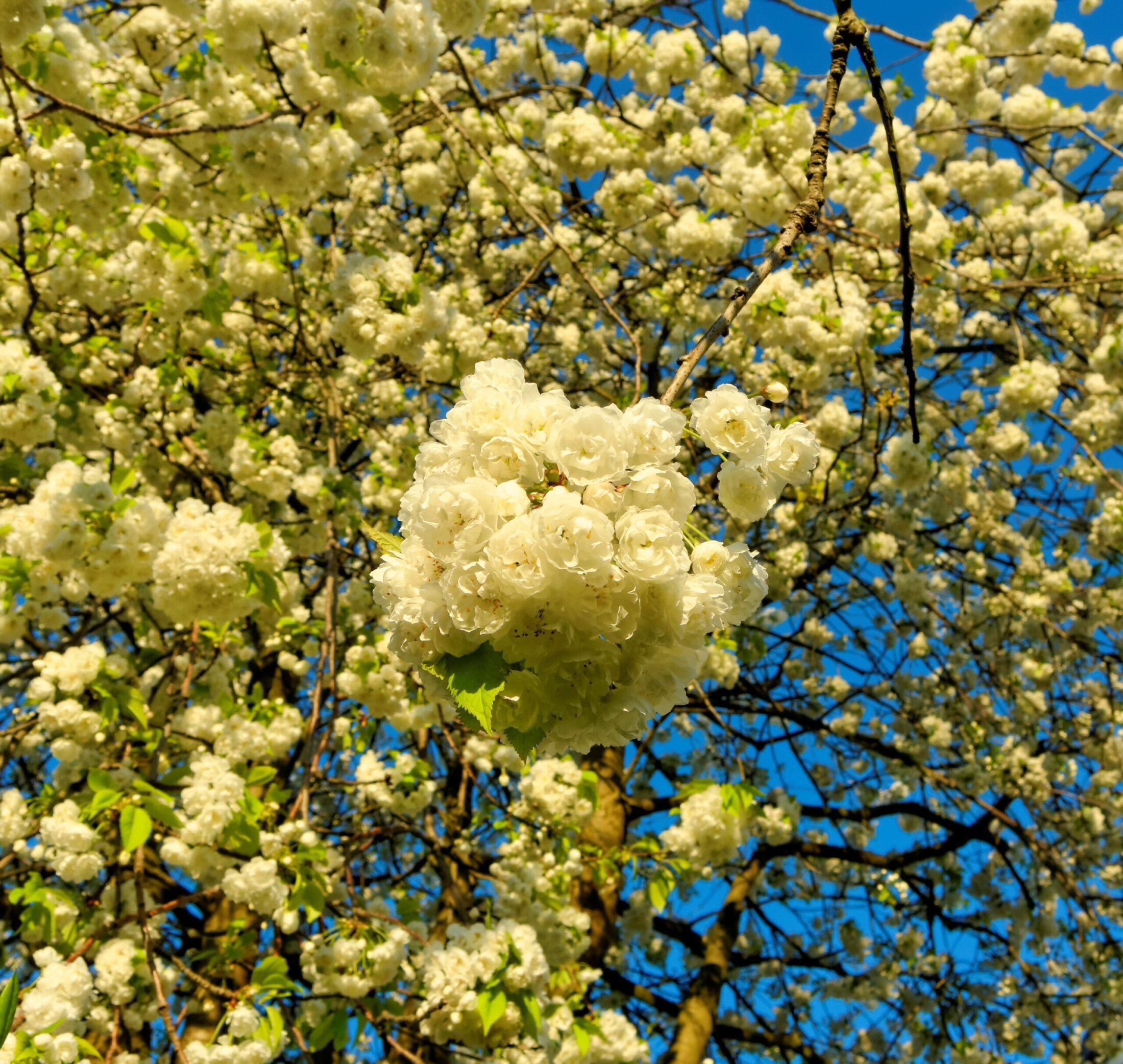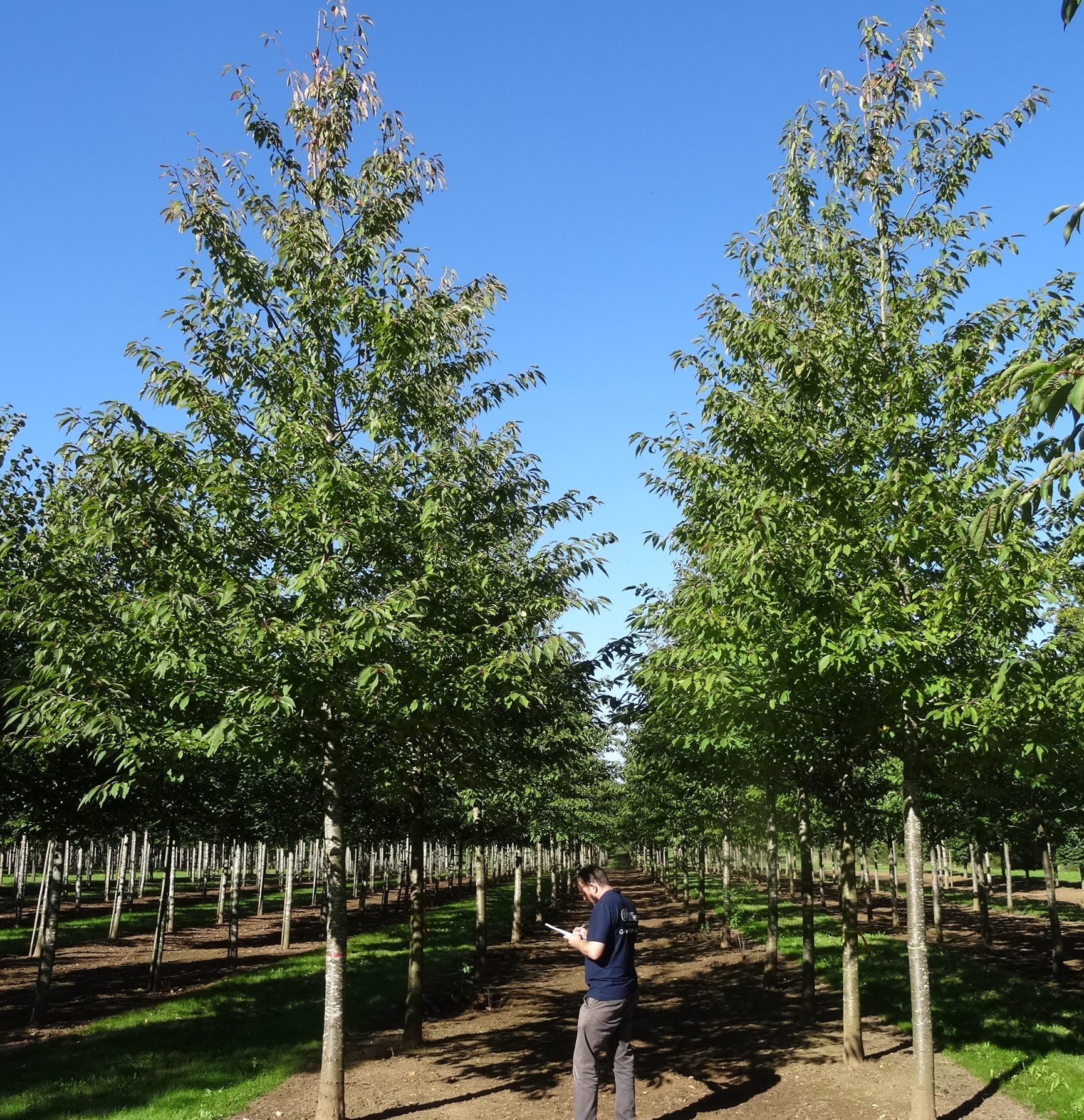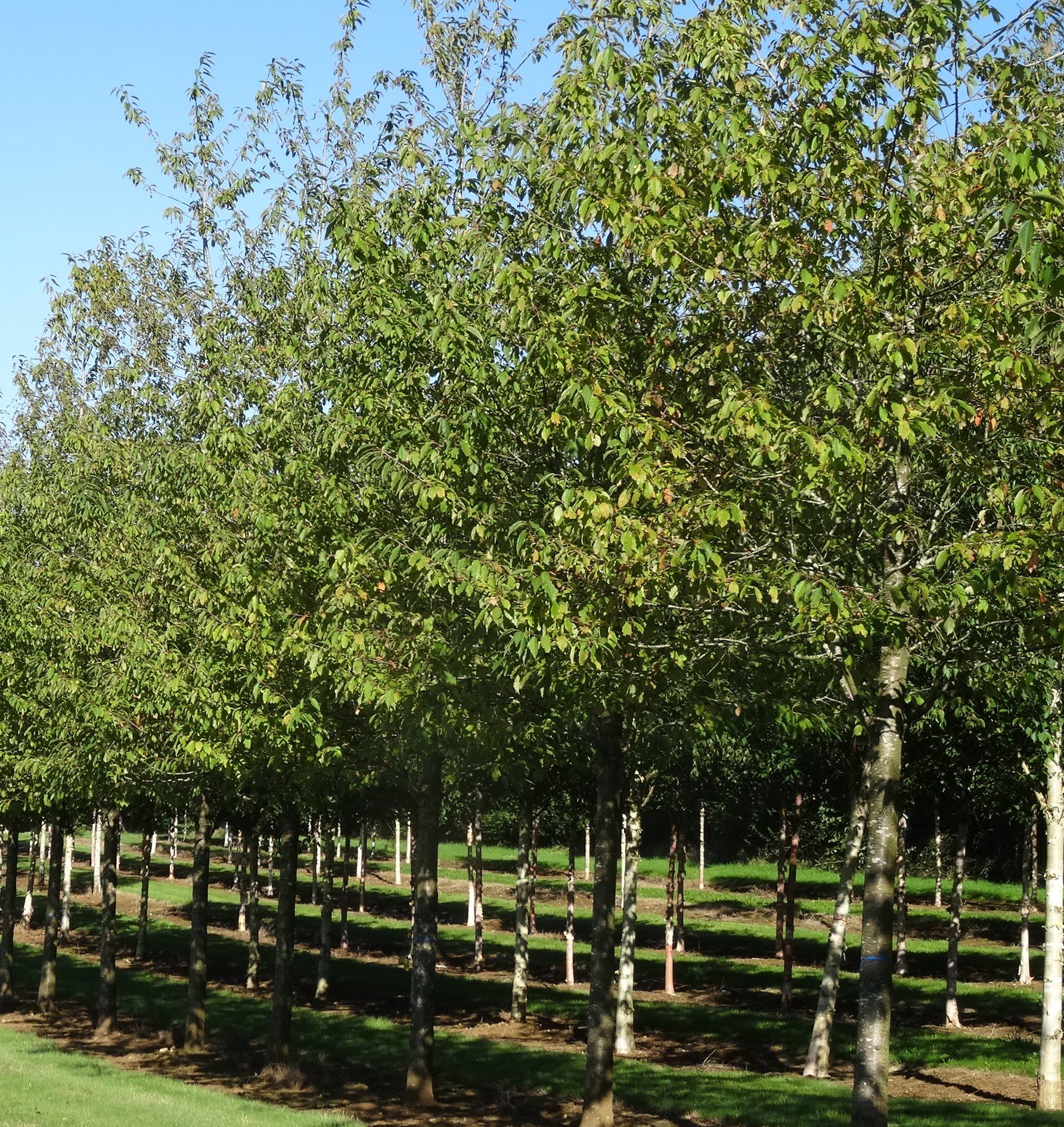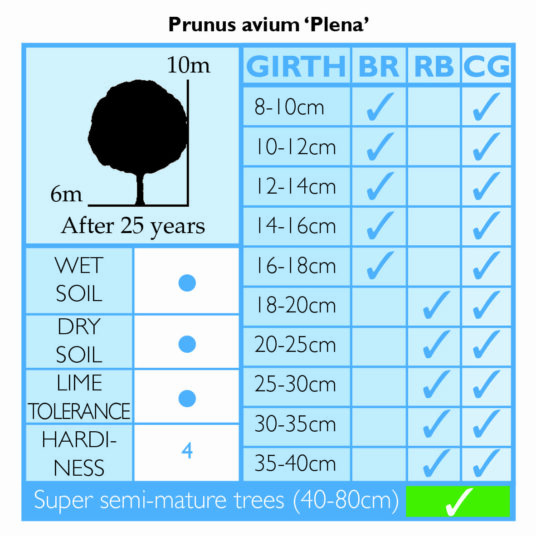 Prunus avium 'Plena'
"Wild Cherry / Gean"
Enquire
Tree Information
The Prunus avium 'Plena' is a medium-sized tree. One of the loveliest of all flowering trees, its branches wreathed with masses of drooping double pure white flowers in late April to early May. Flowers will stay on for at least 2-3 weeks depending on weather conditions. This variety would form a fantastic flowering avenue. When the leaves emerge they have a bronze tinge which matures to a mid-green and elliptical shape. This Plena variety is sterile and bears no fruit unlike Prunus avium.
Commercial Trees Enquiry
Please note this is for trade only.