Prunus 'Amanogawa'
"Cherry"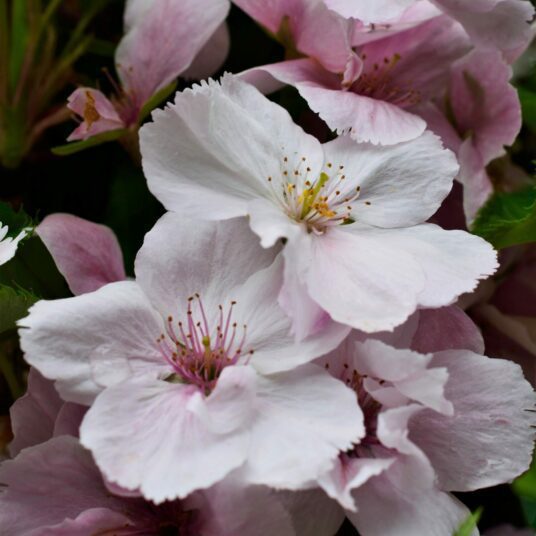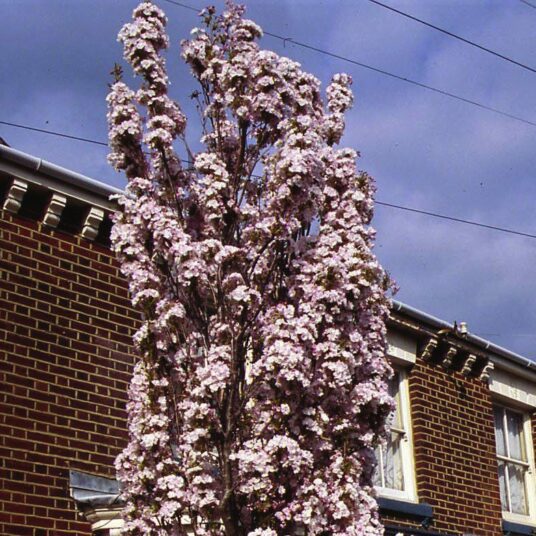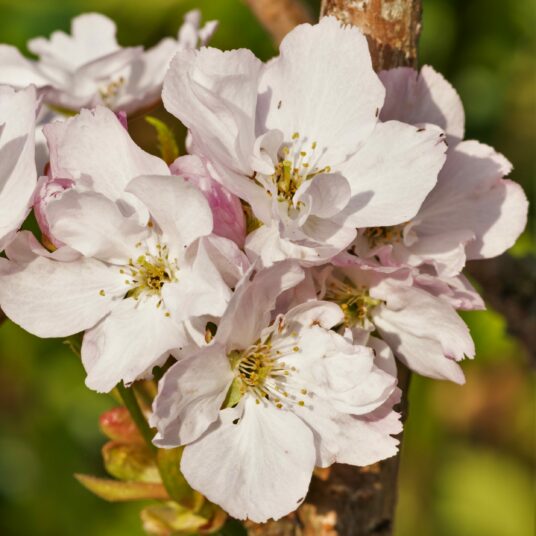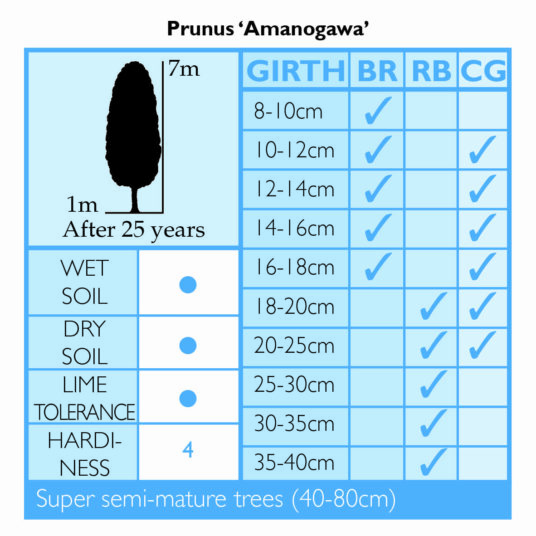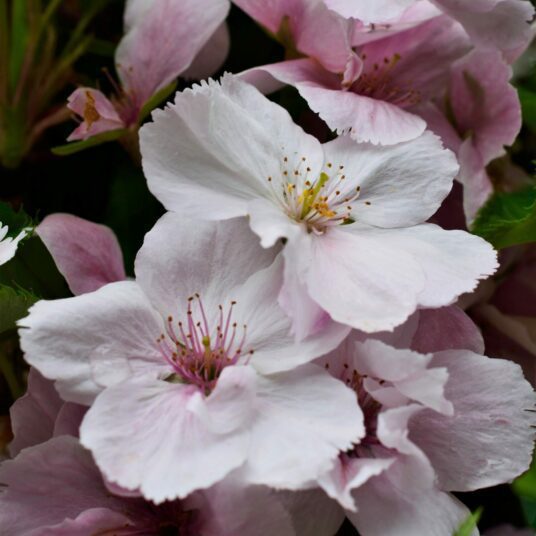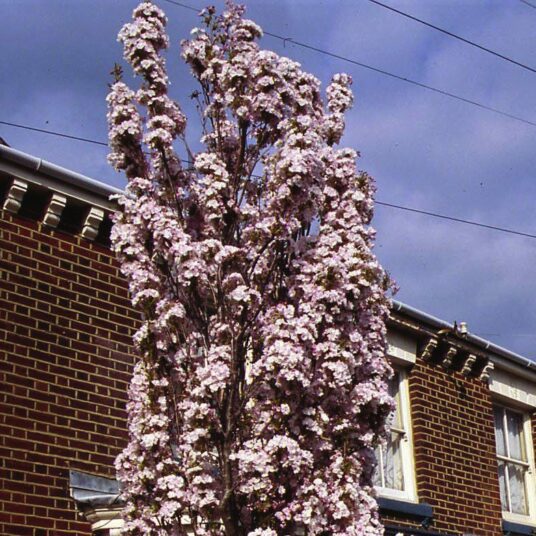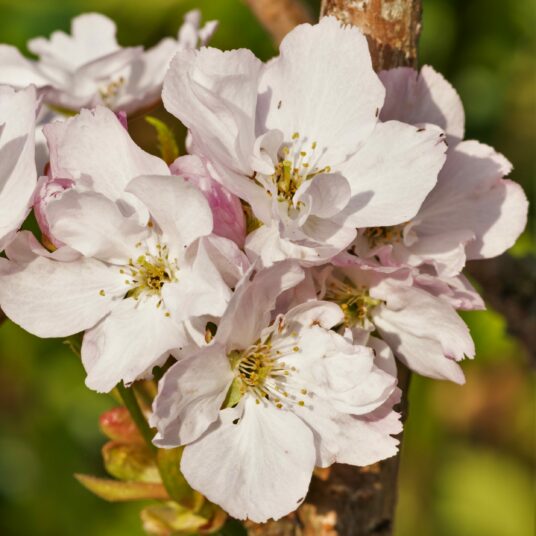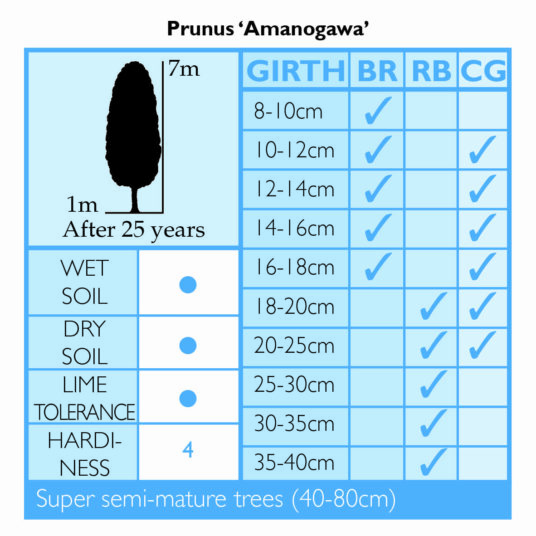 Prunus 'Amanogawa'
"Cherry"
Enquire
Tree Information
An upright cultivar of the Prunus serrulate, which was introduced to England by the famous plant collector Ernest Wilson in the early 1900s. He originally saw this "River of the Sky" planted along Arakawa river, where it was first cultivated back in 1830.
Its narrow pillar form provides options for the tightest of locations, only reaching 1m width at its most. The branches are tightly ascending, growing almost vertical to the trunk. In early spring the tree becomes drenched in large semi-double flowers that are a favourite for bees. The subtle shades of pink appear like an artist's brush has stroked a lick of water wash paint on the landscape. The breeze carries their pleasant aroma of marzipan and almond. After the blossom, the leaves unfold a bronzed green with coppery hues. These become a lush green before displaying an autumn colour of orange and burgundy reds. It rarely produces any fruit.
A stunning tree perfect for bringing colour to tight urban locations that are dank with infrastructure. Its form can be used in designing landscape sculptures that are strikingly beautiful when used in everyday settings. On narrow public open spaces or green verges in housing developments, try planting a military line of a few Amanogawa.
| | |
| --- | --- |
| Size | 7m high x 1m wide after 25 years. |
| Environment | Ideal for the tightest of space. The canopy grows tightly columnar like a narrow pillar. It remains at 1m width where the tree is feathered, retaining the lower branches to provide magnificent blossom from the ground to the tip. Suitable for most soil types, but requires free draining soil as won't tolerate water logging. |
| Foliage | Coopery orange when unfold after the blossom. The healthy summer green burns into flaming orange and crimson reds in the autumn. |
| Flowers | In early Spring, the canopy becomes smothered with large semi double flowers. The subtle shades of creamy pink make the tree appear like a florescent tubular sculpture, brightening any landscape it establishes in. The flowers have a sweet marzipan fragrance that is subtle and pleasant. |
Commercial Trees Enquiry
Please note this is for trade only.