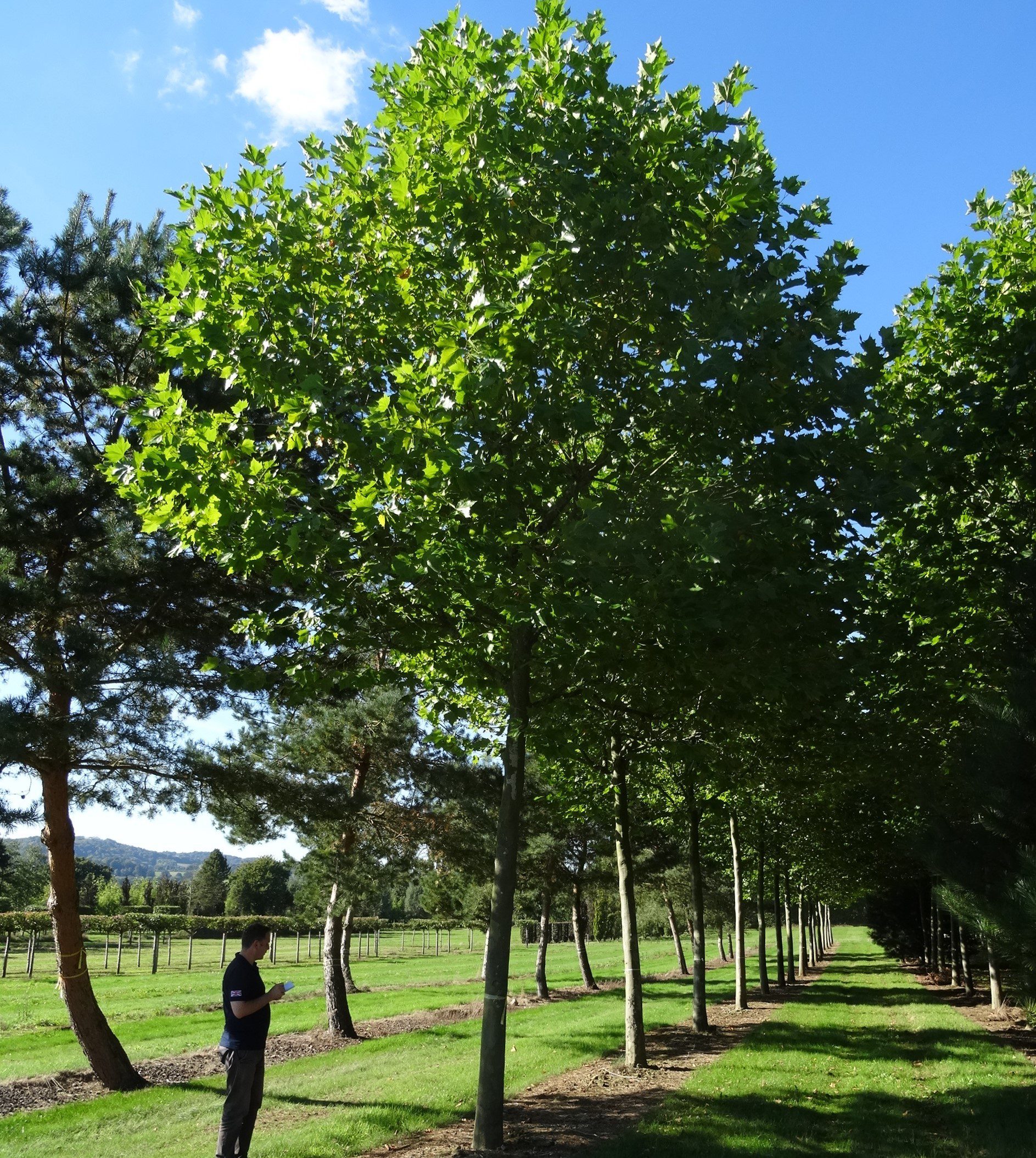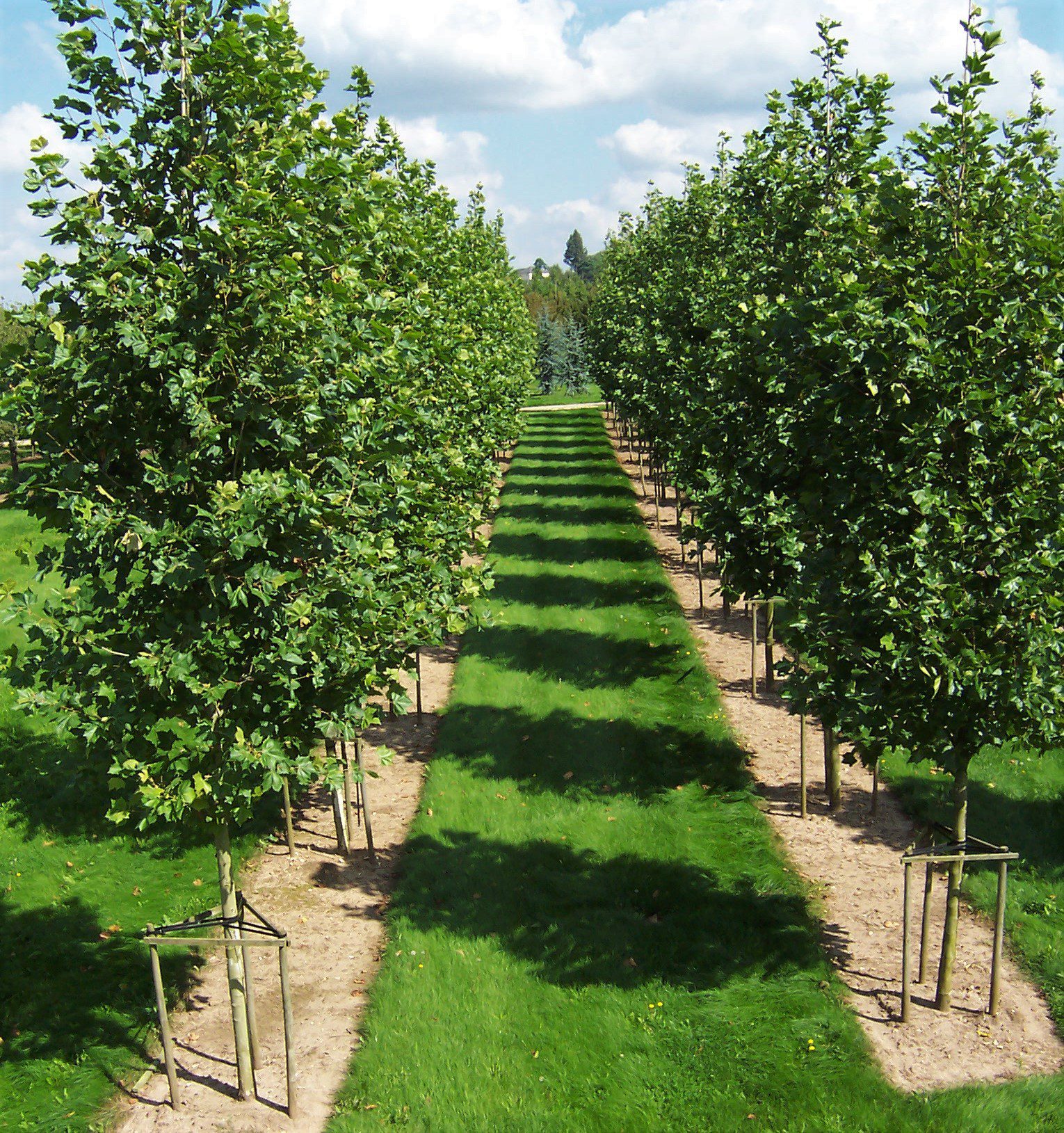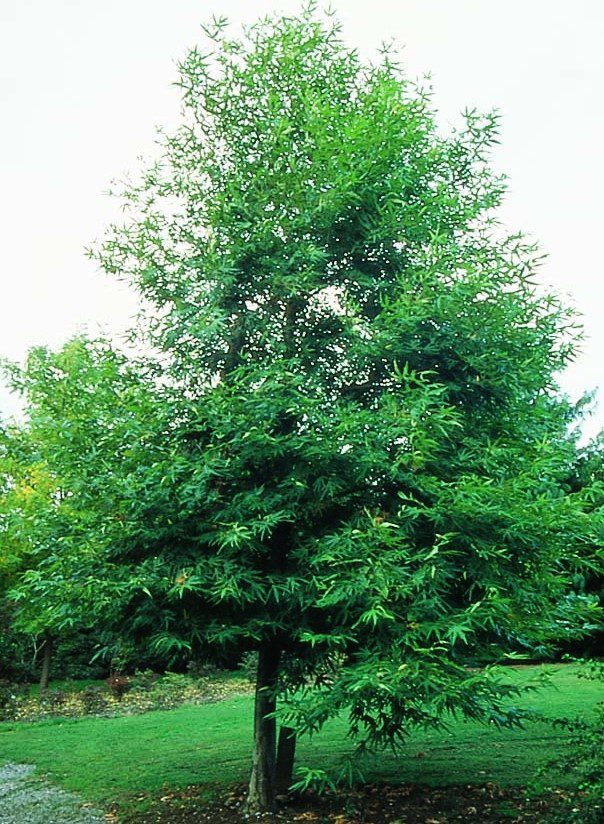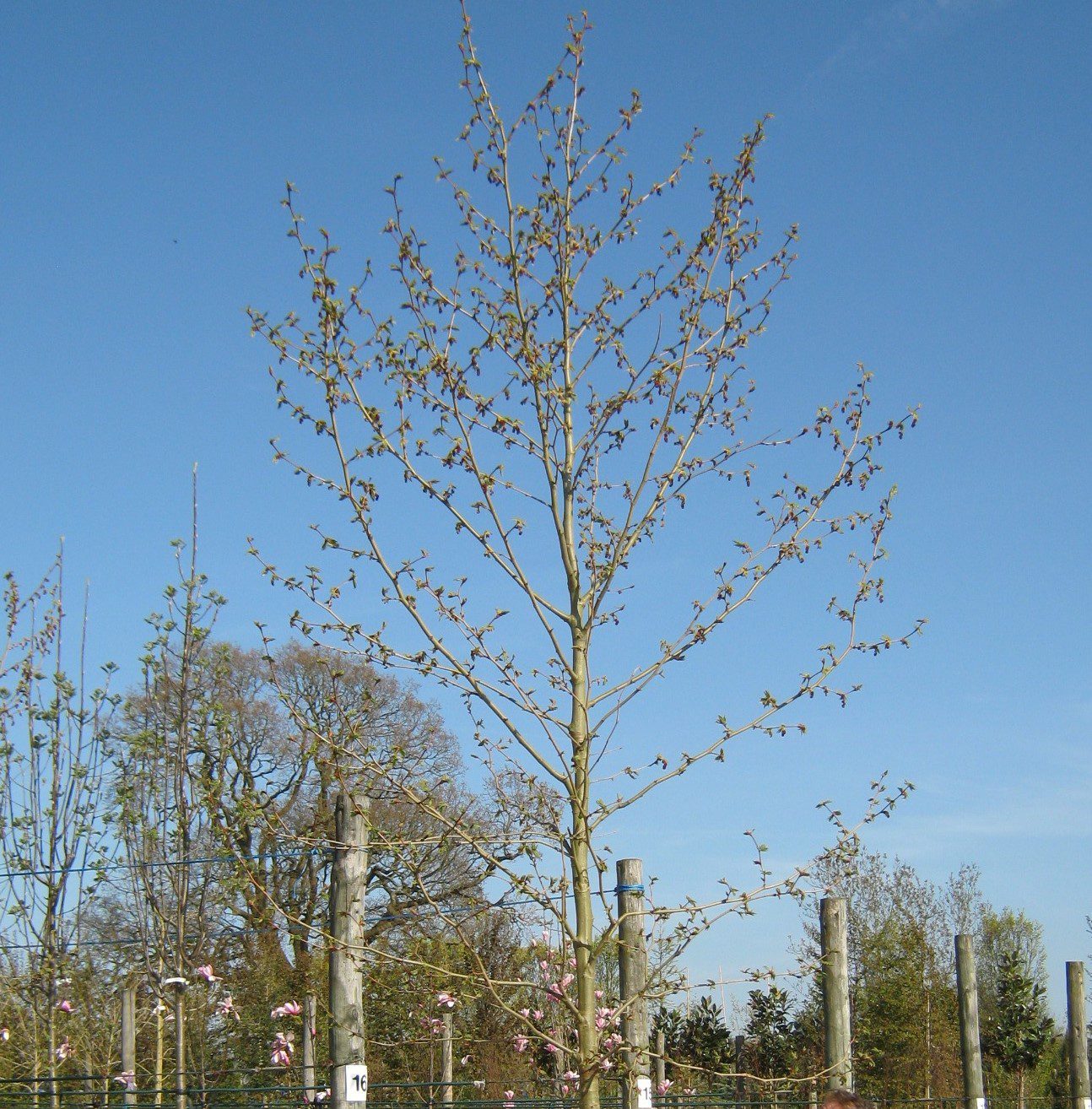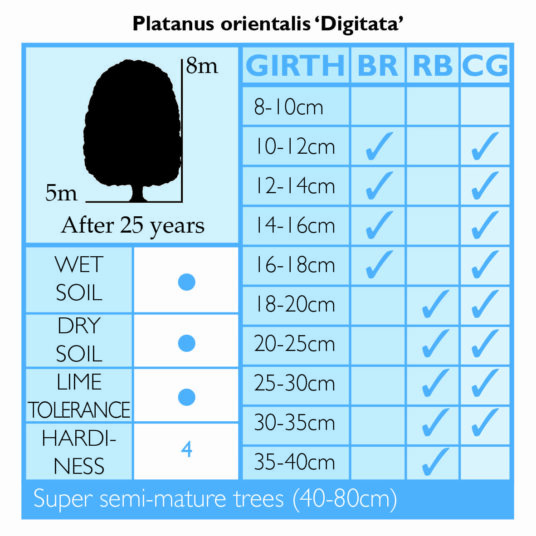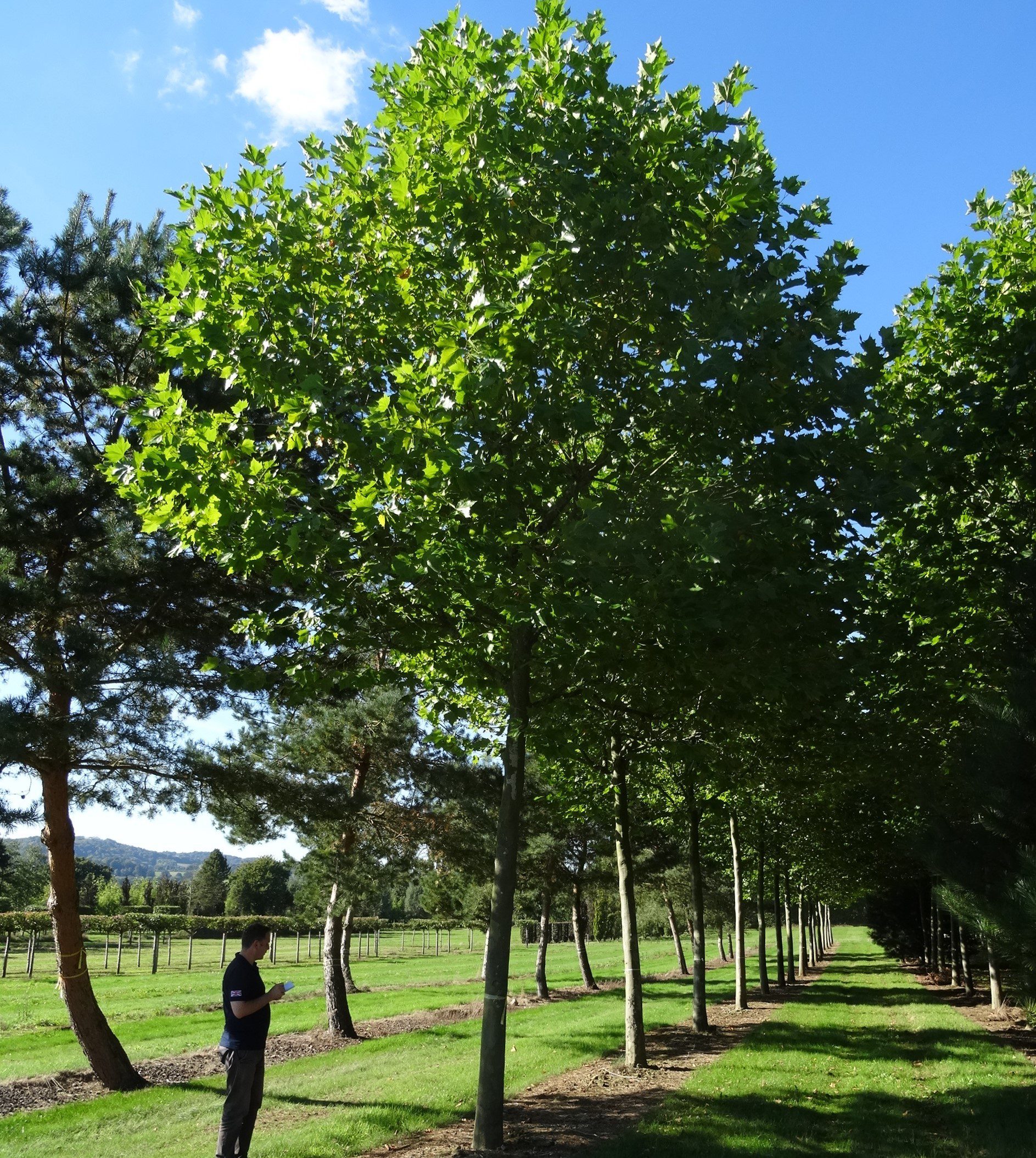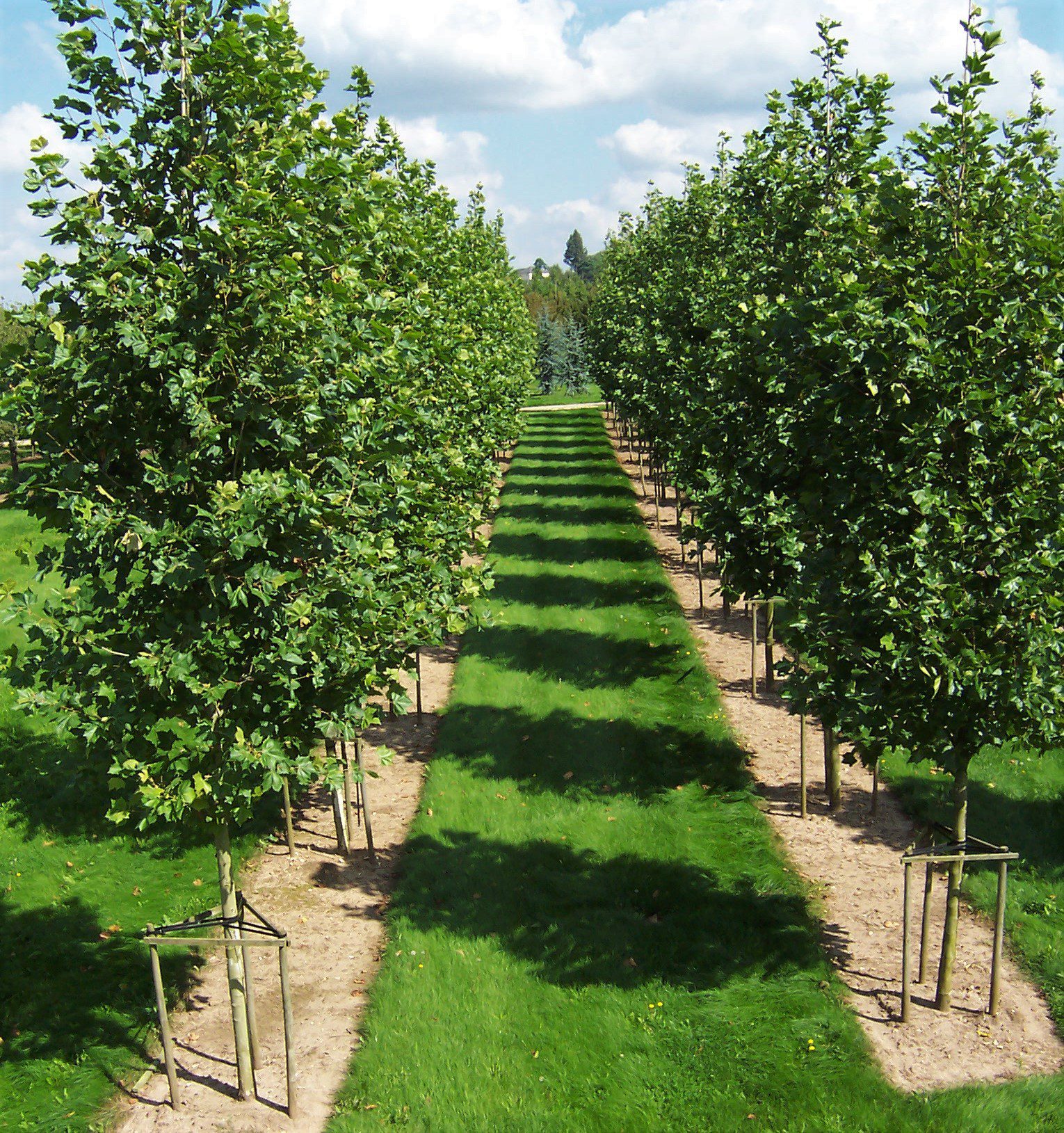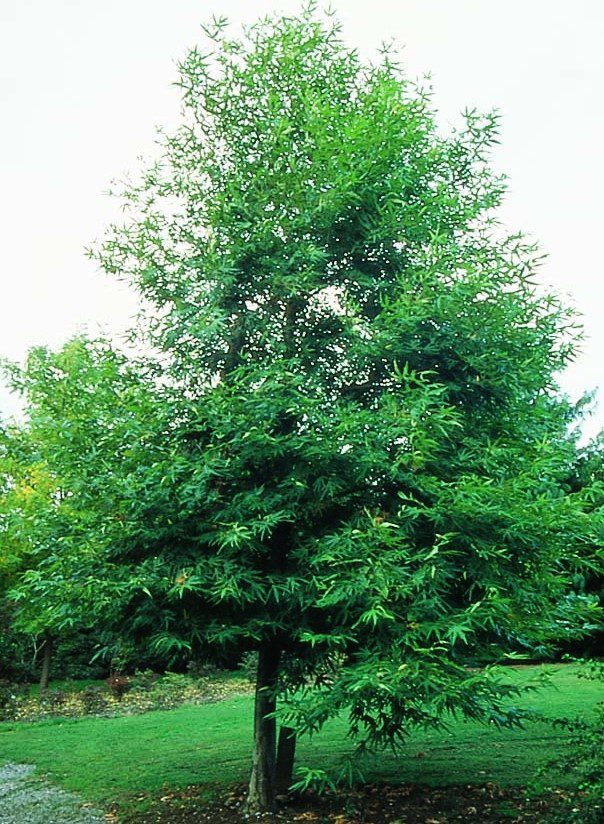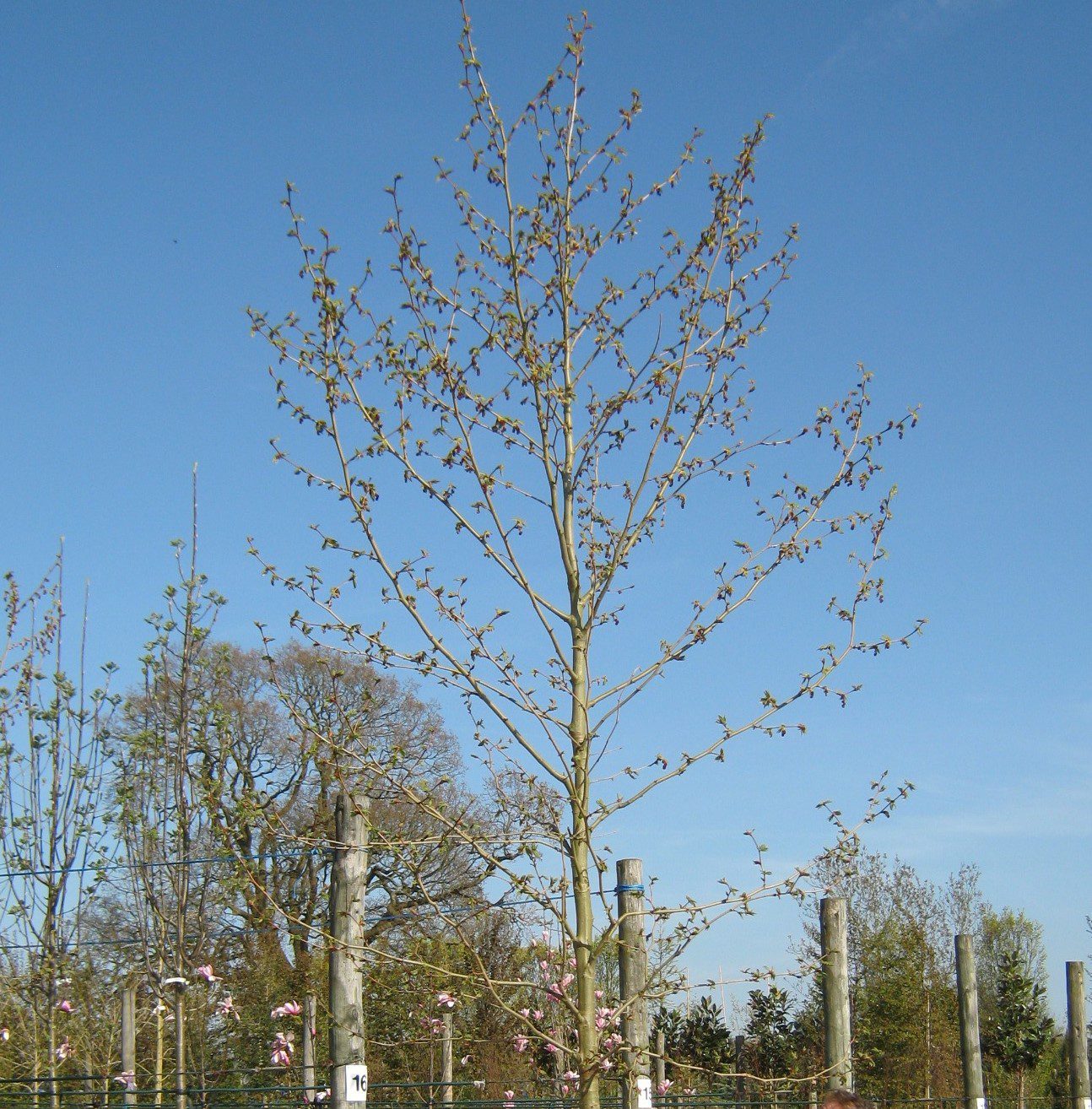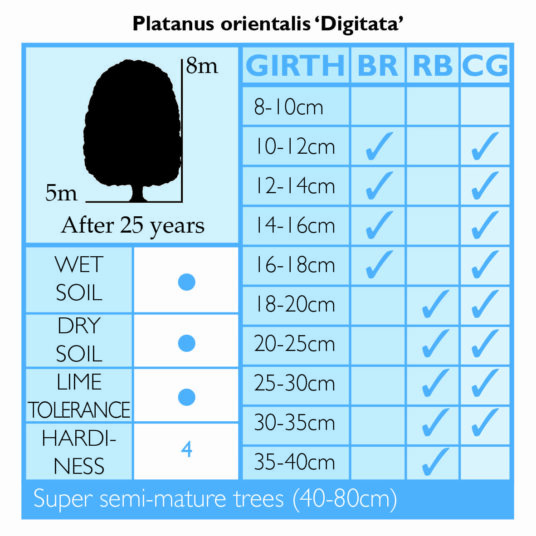 Platanus orientalis 'Digitata'
"Oriental Plane"
Enquire
Tree Information
The Platanus orientalis 'Digitata' is a large variety. A stately long-lived tree developing a wide-spreading head of branches. Bark attractively dappled and flaking, leaves deeply divided into 3-5 finger-like lobes. The fruit that turns colour from green to brown, appears after flowering and hangs on until mid-winter. Very attractive large tree, super as a single specimen. Can be difficult to establish so best not used to form an avenue.
Commercial Trees Enquiry
Please note this is for trade only.