Pinus sylvestris
"Scots Pine"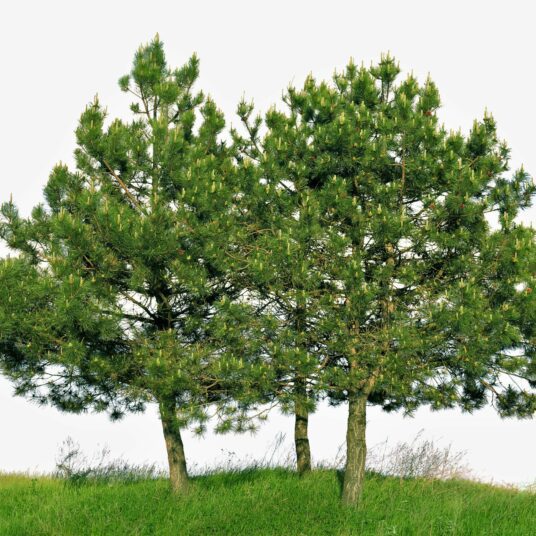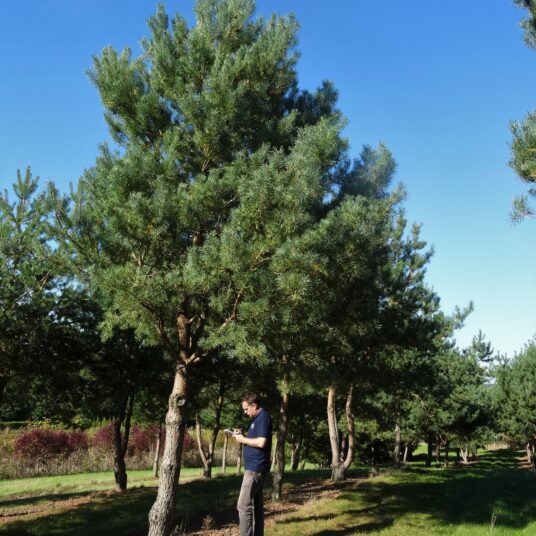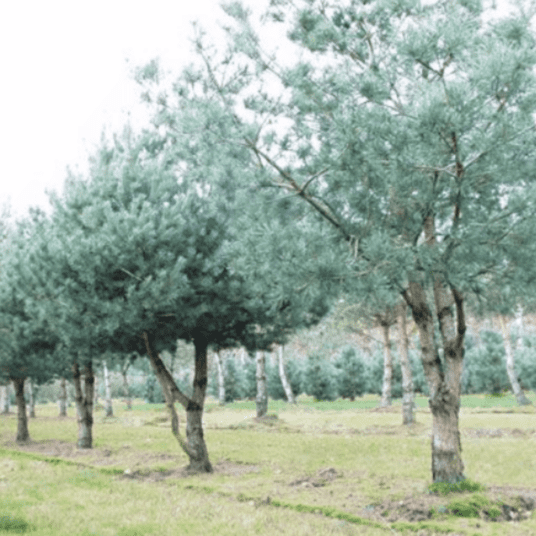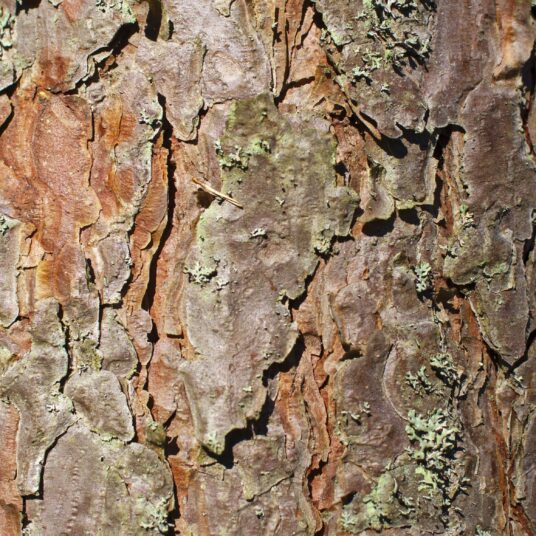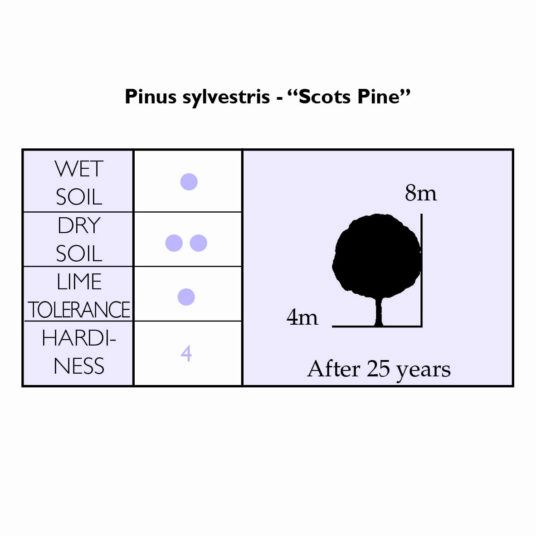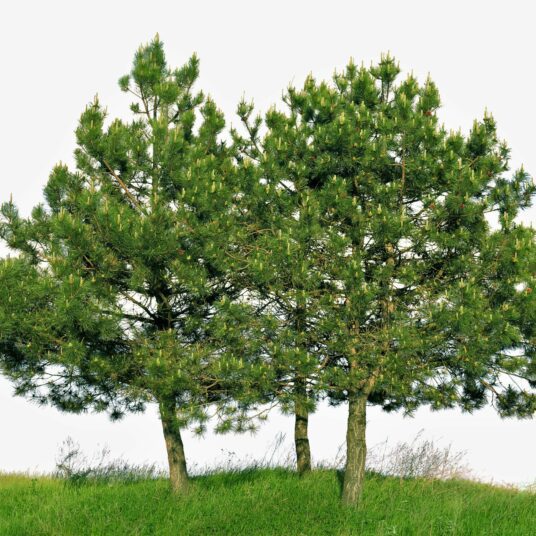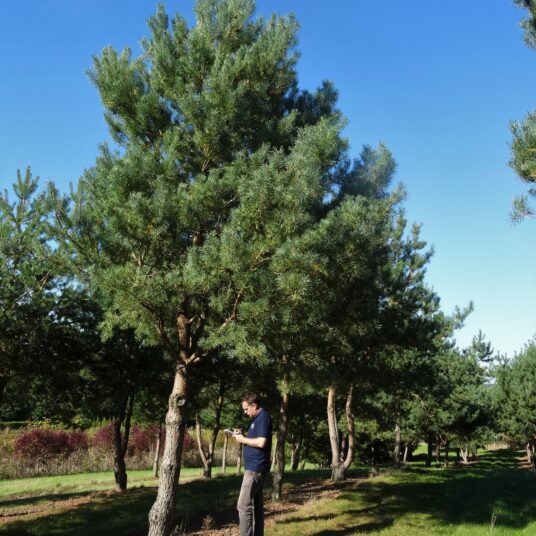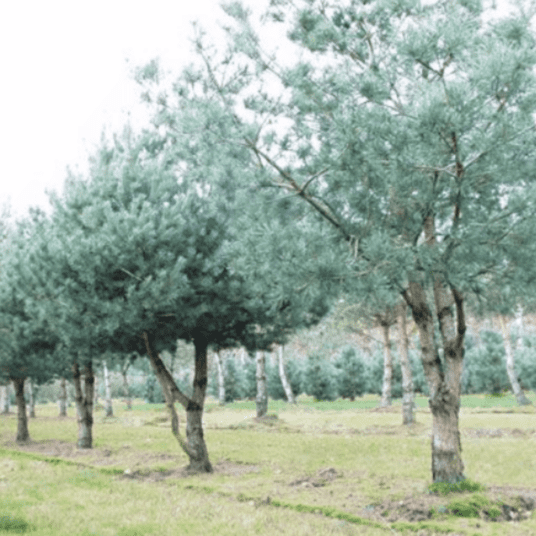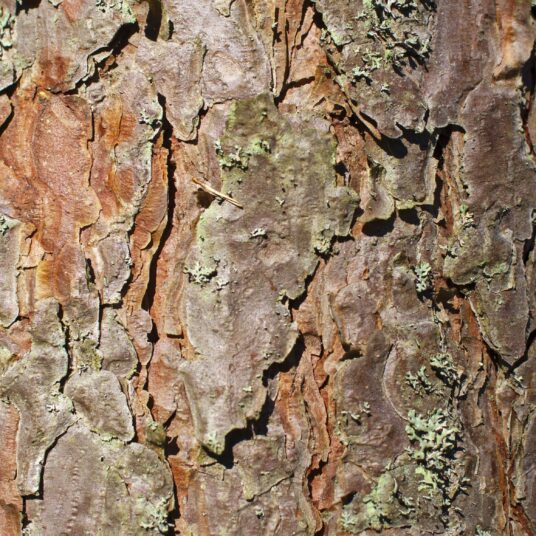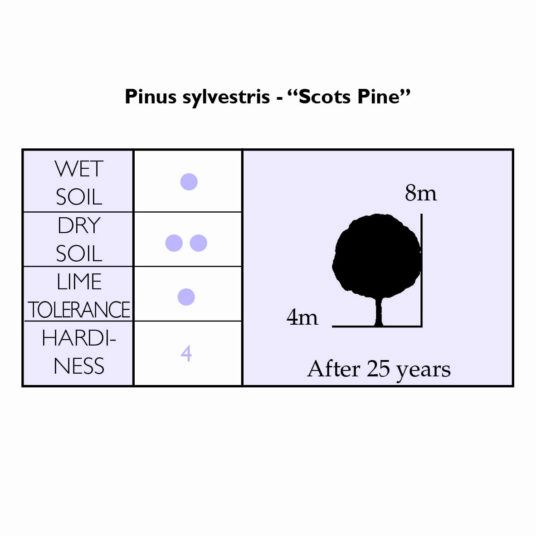 Pinus sylvestris
"Scots Pine"
Enquire
Tree Information
The only native pine to Britain and the national tree of Scotland. Its most recognisable feature is its distinct two-toned trunk as it matures. Its grey scaly plates at its base subtly mould into shades of brown up the trunk. This suddenly becomes a warming molten orange bark at the top by the bushy crown. It is slow developing in its youth, but once established its single springtime growth can be 70cm a year.
The needles are a little more tinged with shades of lagoon blue than the Pinus nigra. These grow in pairs and twist displaying different tones of green and blue. The cones are grey-brown which develop from the female flowers. These sit within the bushy, almost parasol canopy. A tree that will establish even in the most difficult and extreme conditions. These were recently designed and planted around an exclusive inner-city apartment block with multiple stories. The upper floors with balconies became almost part of the canopies, creating a peaceful serene environment within a busy inner-city location.
For something unique, ask for details on the Hillier Windblown Pines. These have been trained over many years, where the trunk sweeps over providing stunningly characterful forms.
| | |
| --- | --- |
| Size | 8m high x 4m wide after 25 years. |
| Environment | A tough evergreen tree that thrives within difficult locations and most well drained soil types. Naturally it is found on poorer soils such as sandy barrens and destitute rocky locations. It will establish in peaty structures and chalk, but not tolerant of salt winds of coastal areas. |
| Canopy | Characteristic growth where if it has adequate room the lower branches will remain. With less available space the lower branches fade, creating a dominate trunk with a bushy parasol crown at the top. |
| Multi Stem | Multi-stem option available |
| Bark | Distinguished bark colour which is a striking golden amber at the top by the canopy. The base of the trunk is a mature dark grey which stripe into large scaly plates. |
Commercial Trees Enquiry
Please note this is for trade only.