Malus 'Rudolf'
"Flowering Crab / Crab Apple"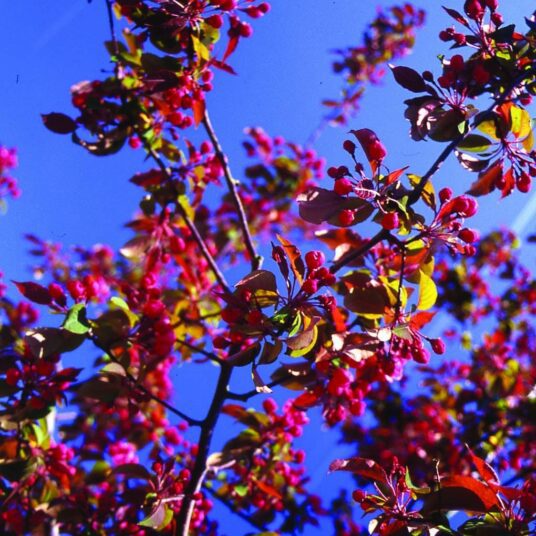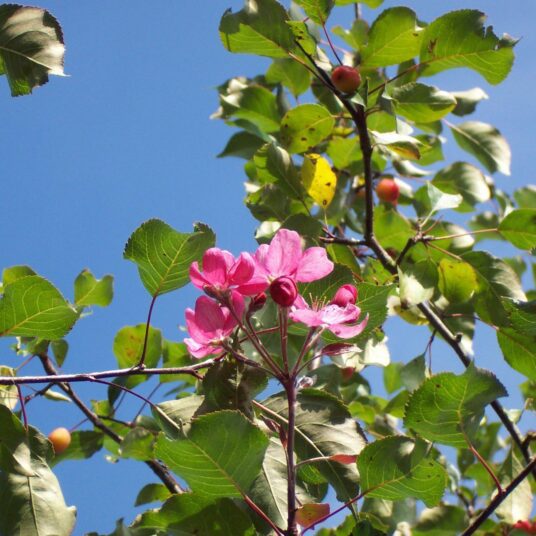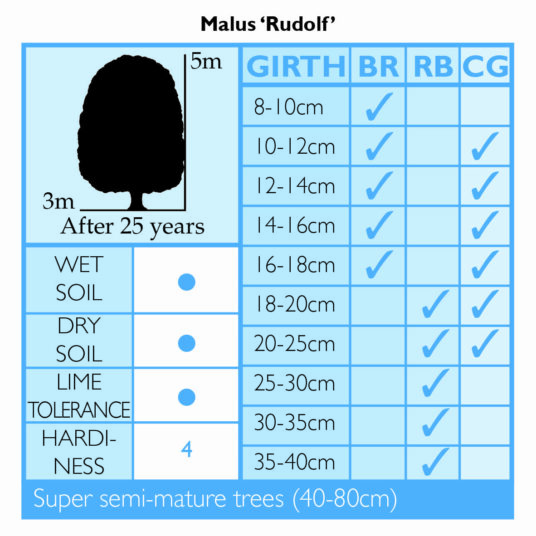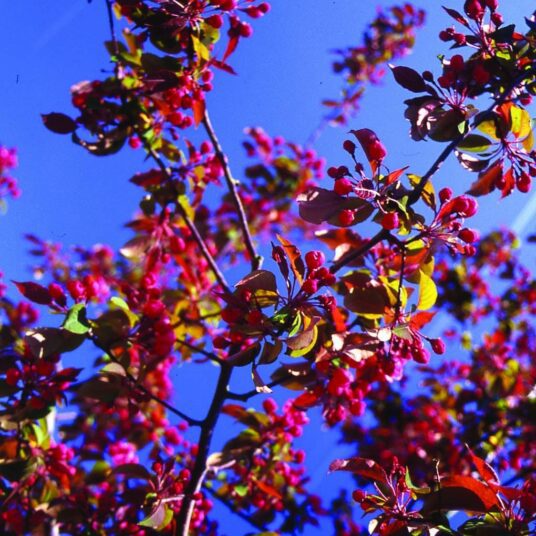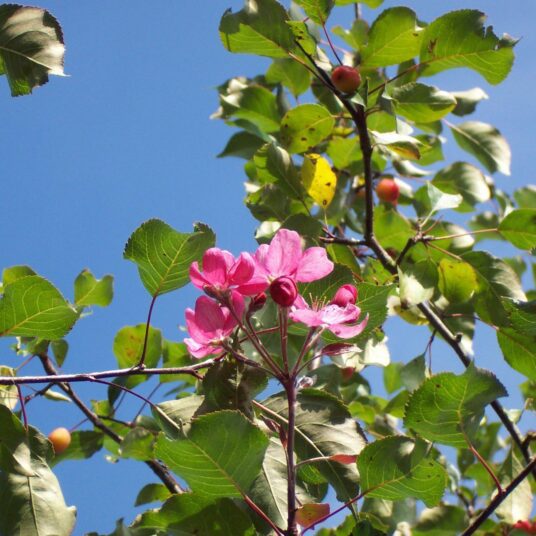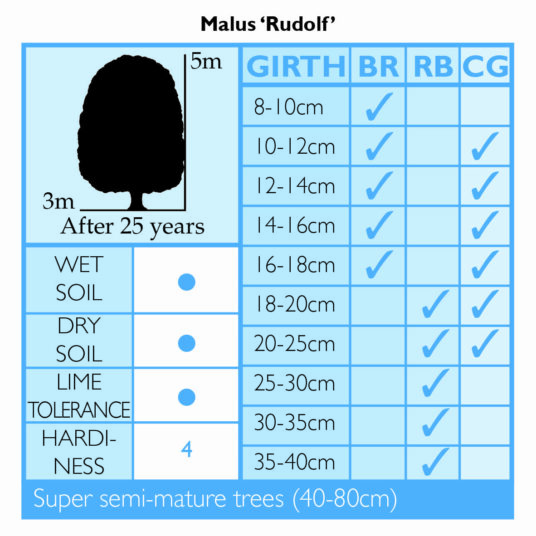 Malus 'Rudolf'
"Flowering Crab / Crab Apple"
Enquire
Tree Information
Raised by the famous rose breeder and plant discoverer Frank L Skinner in Canada, which he supplied commercially from the 1950s. Frank often commented that it was the fond childhood memories of his aunt's roses that inspired his cultivators. This can be clearly seen with his introduction of the Purple Flowering Malus.
A fantastic red variety of the Malus, the Rudolph develops deep-red buds in the spring that appear like clusters of purple cotton candy along the branches. These open into remarkable flowers which are fragrant and fresh. Their shades of baby pink mix with deeper crimson colours that dominate the branches with a stunning display. As these flowers fade, the canopy evolves with leaves of merlot red and plum purple. These continue to freshen in the summer to coppery green which retains the redness at their tips and veins.
As the summer fades, the autumn leaves become a contrasting yellow to the brightly vivid red of the elongated fruits. These remain on the branches through the winter, providing warming colours and food for wildlife.
Ideal for providing seasonal interest and injecting a little colour into the landscape. A stunning feature when lined along an entrance way to grand hotels or clubs, providing a statement feature as people arrive. For designer gardens with concepts of colour compliments, try planting with Acer platanoides Princeton Gold.
| | |
| --- | --- |
| Size | 5m high x 3m wide after 25 years. |
| Environment | Adaptable to all well drained soils, including clay, loam and sand. Once established it is drought tolerant and will succeed in a range of pH levels. A hardy tree that is resistant to diseases. |
| Foliage | Unfold a succulent cooper red, which freshen into bronzed shades of green with crimson tips. It has the slightest shine of burgundy along the edges and through the veins of the leaf, appearing alive with blood. These mellow into soft golden shades for the autumn. |
| Flowers | The buds develop in spring with vivid shades of candy apple red. These enrich into purples before opening into a glorious display of fragrant flowers water washed with baby pink and rose magenta. |
Commercial Trees Enquiry
Please note this is for trade only.