Malus floribunda
"Japanese Crab / Showy Crab Apple"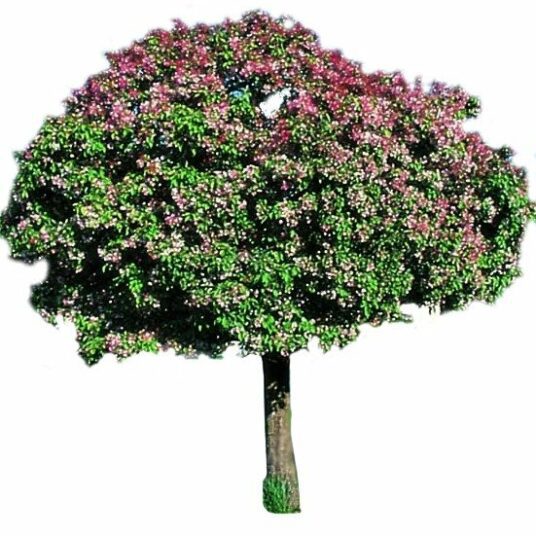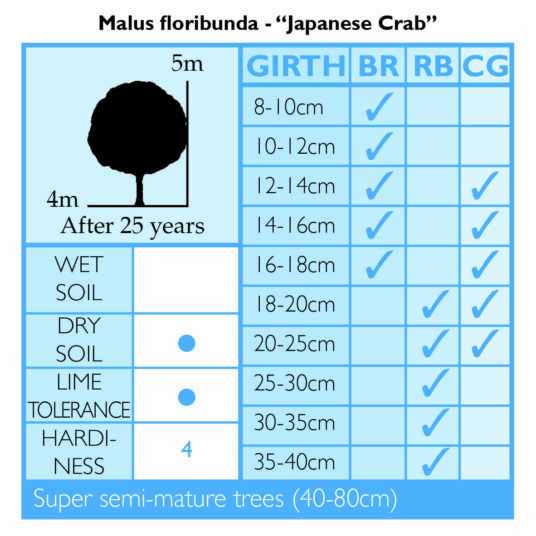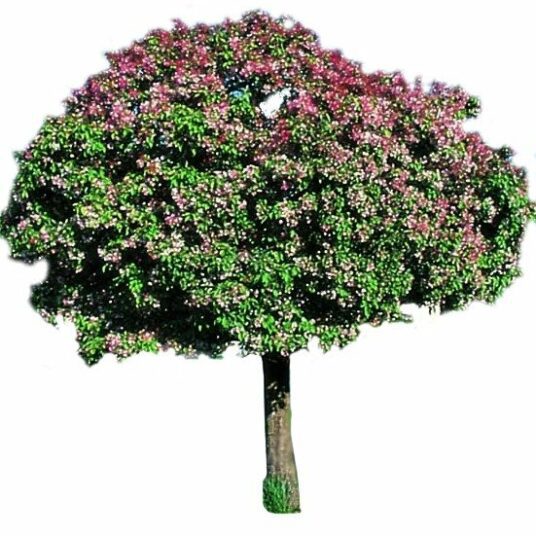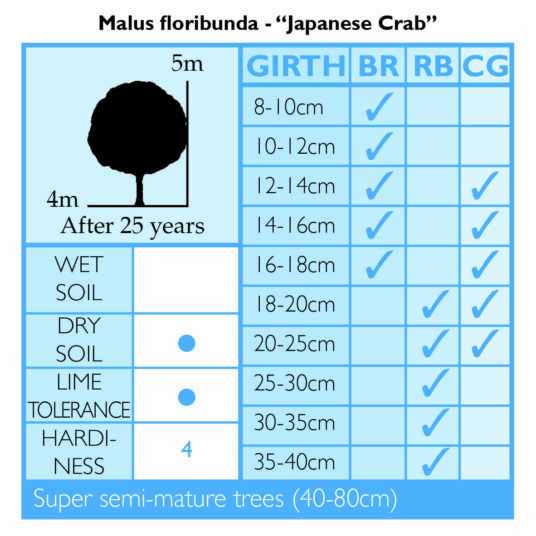 Malus floribunda
"Japanese Crab / Showy Crab Apple"
Enquire
Tree Information
A natural hybrid of Malus sieboldii and Malus baccata that originated from Japan. This wonderful Malus is also known as the Showy Malus which unfolds with fresh green leaves in the Spring. These contrast against the deep pink buds which adorn the branches like clusters of popcorned candy. In late spring these buds open to a prolific display of white creamy flowers with subtle washes of pink. These small pretty flowers mixed with the still unopened buds create a mellow ice-creamed ripple effect that pleasantly washes over the canopy.
As autumn approaches the leaves become a warm bronzed yellow, where copious amounts of small yellow apples hang on the branches. These apples develop into warmer shades of orange and molten red which remain on the tree throughout the winter months, providing a food source for wildlife.
A slow-growing tree which is an ideal choice for designers who are working with clay soils.
| | |
| --- | --- |
| Size | 5m high x 4m wide after 25 years. |
| Environment | Adaptable to all well drained soils, including clay, loam and sand. Once established it is drought tolerant and will succeed in a range of pH levels. Ideal for designer gardens and prominent public open spaces. |
| Flowers | Buds develop a deep cerise pink which open to a profuse of pretty small flowers that cover the branches. The subtle pink petals blended with shades of white create a delightfully creamed raspberry rippled effect over the canopy. |
| Fruit | Small yellow fruits develop a burnt orange hue that lasts throughout the winter. A stable food source for winter wildlife. |
Commercial Trees Enquiry
Please note this is for trade only.