Malus 'Evereste'
"Flowering Crab"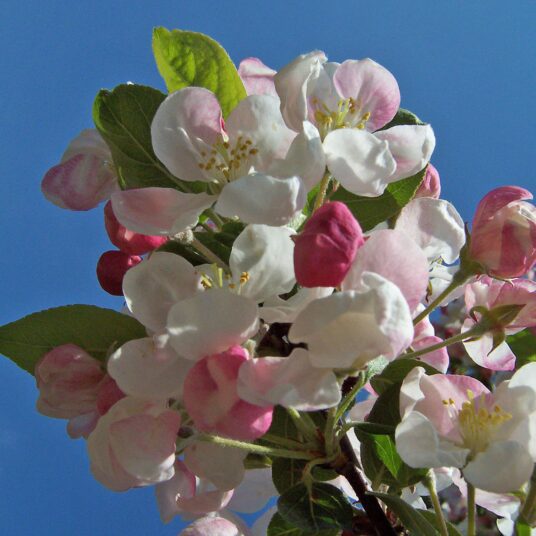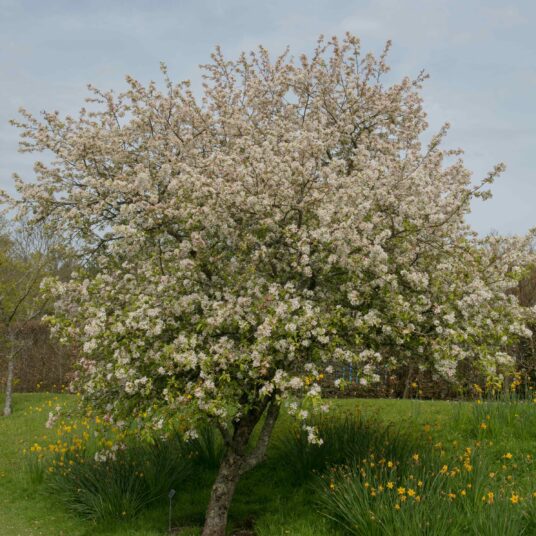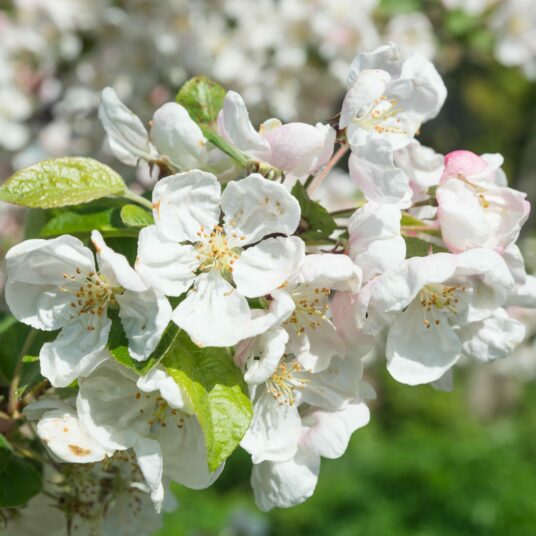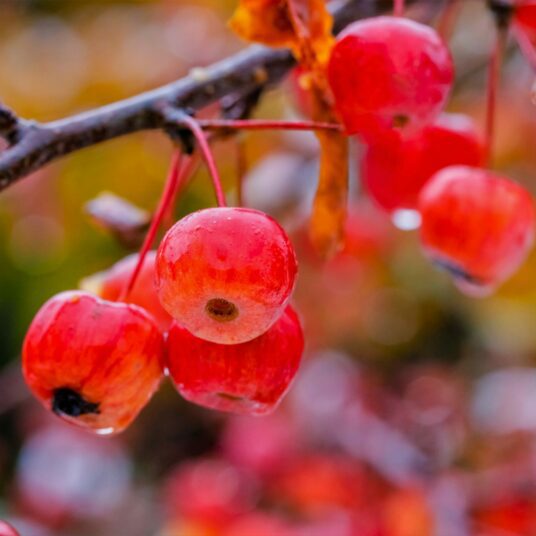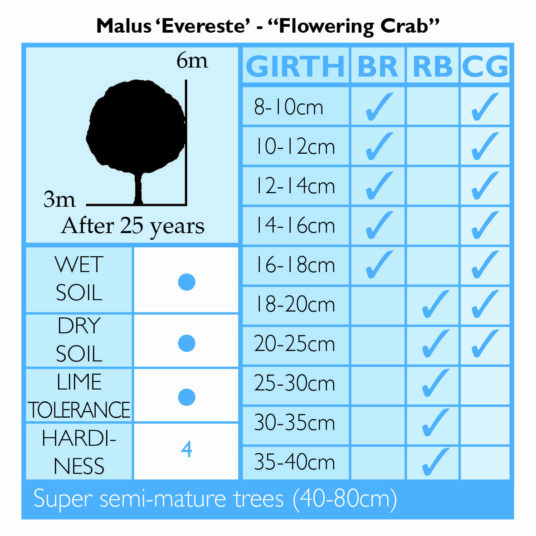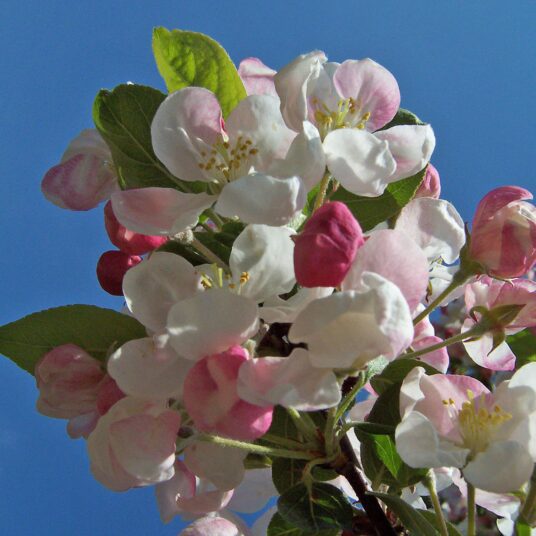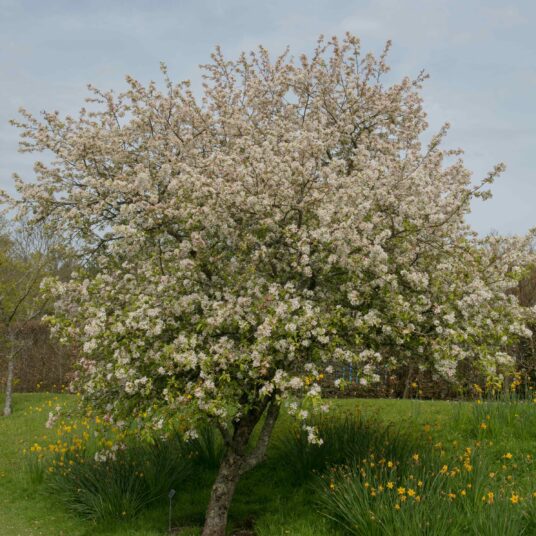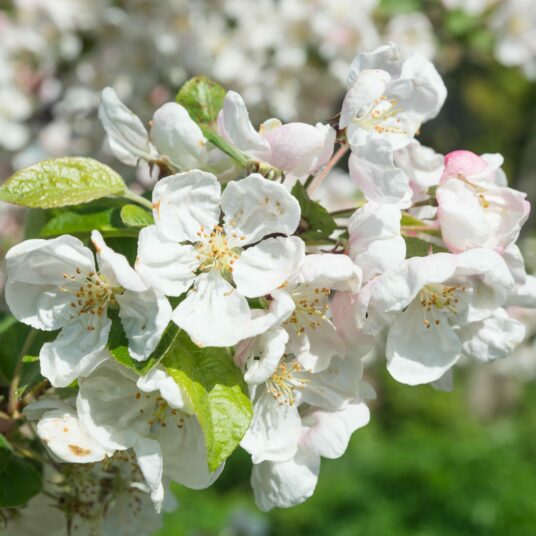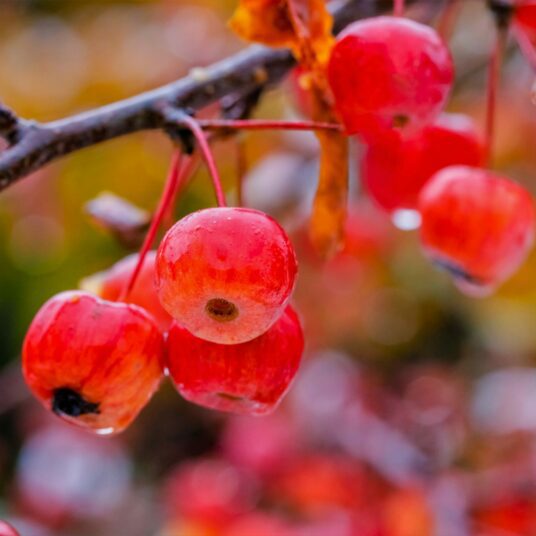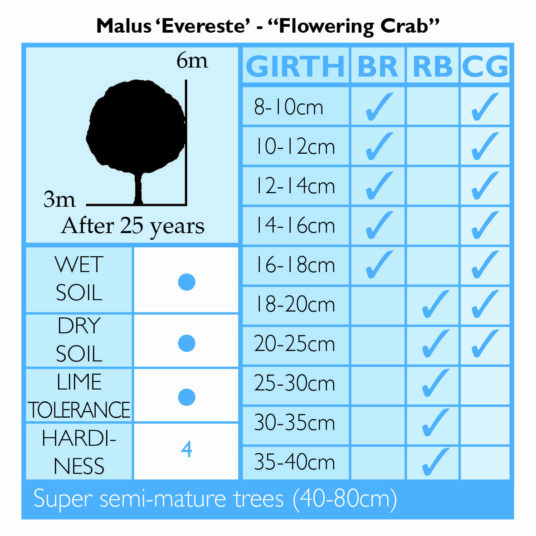 Malus 'Evereste'
"Flowering Crab"
Enquire
Tree Information
Recognised as one of the most profusely flowered Malus, this tree is ideally suited for providing colour and interest to dull urban locations. It is tolerant to city pollution, whilst also being notably resistant to disease.
As springtime develops, the Evereste exhibits the first of its vibrant seasonal displays, with scarlet-red buds along its branches. These melt into lighter shades of pink, which erupt open into brilliant white flowers that envelope the entire canopy. These flowers are a favourite amongst bees, providing pollination to surrounding apple trees in the area.
The summer foliage is a pleasant glossy green, which mellows into buttery yellow as the summer fades. During the Autumn, the Evereste provides an abundance of fruit which look like miniature versions of our commercial eating apples. They have shades of warming cinder red and lighter yellow-grass that blend pleasantly within one another. These are a favourite for wildlife and humans alike, being made into sauces and desserts. They will last on the tree long into the winter, ready to be picked and pulped into fresh apple sauce for the Christmas table.
A charming little tree that is conical in habit, which can be utilised wonderfully when planted in public open spaces with earlier flowering species. When planted with the Magnolia kobus, they will provide pink buds like cotton candy which will contrast the Kobus brilliant white flowers. As the Kobus flowers fade, the Evereste will continue the display with its own profusion of flowers. This creates an evolving and blended seasonal display that is perfect for open spaces within housing developments.
| | |
| --- | --- |
| Size | 6m high x 3m wide after 25 years. |
| Environment | Adaptable to all well drained soils, including clay, loam and sand. Once established it is drought tolerant and will succeed in a range of pH levels. A hardy tree that likes full sun. Ideal for confined spaces and next to walk and pathways. |
| Flowers | Crimson red buds melt into shades of pink in April. These burst open into glorious white flowers which cover the entire canopy. One of the most profuse flowerings of the crab apples. |
| Fruit | An abundance of coppery orange fruit blended with shades of fiery red cover the branches. These last long into the winter and are a favourite food source for birds and wildlife. |
Commercial Trees Enquiry
Please note this is for trade only.