Malus 'Adirondack'
"Flowering Crab / Crab Apple"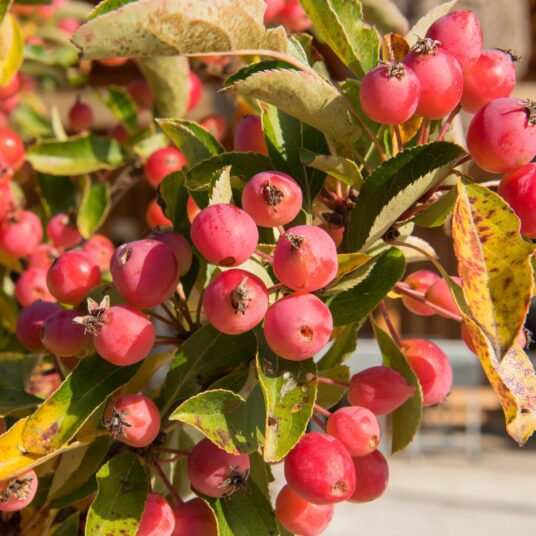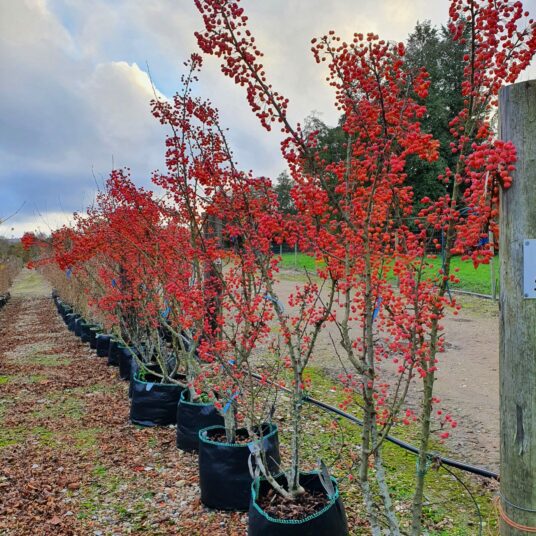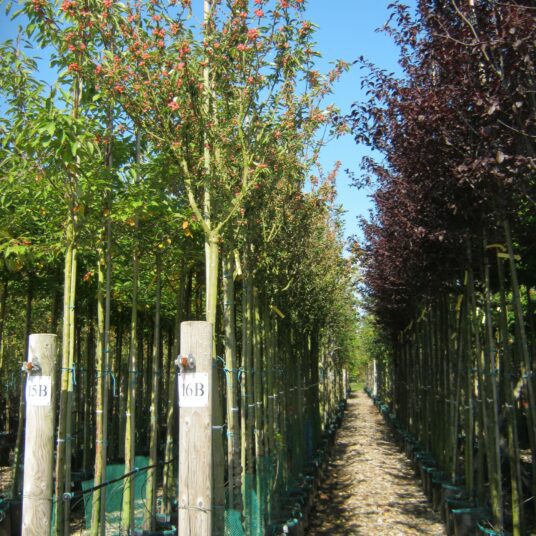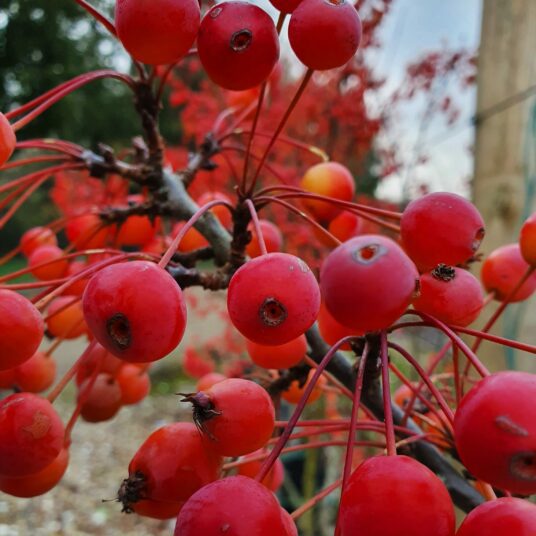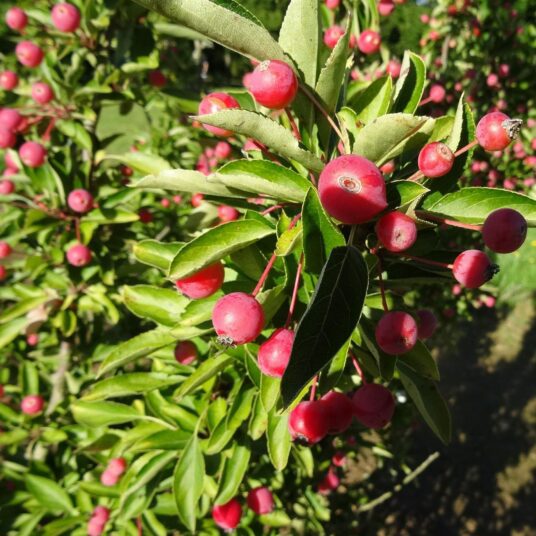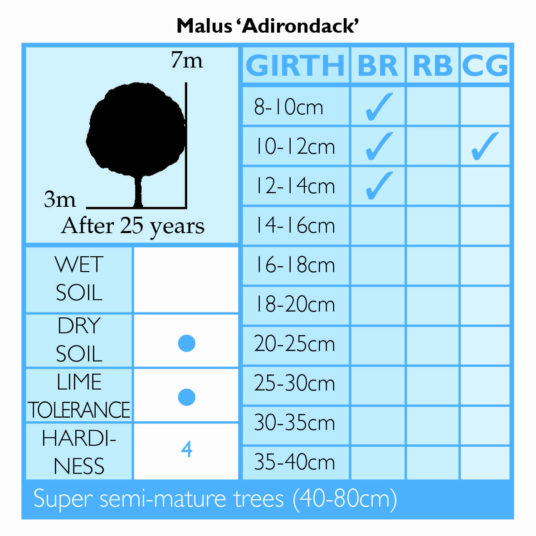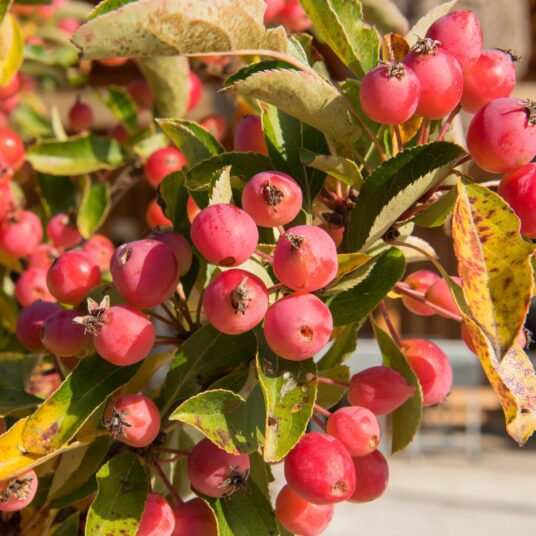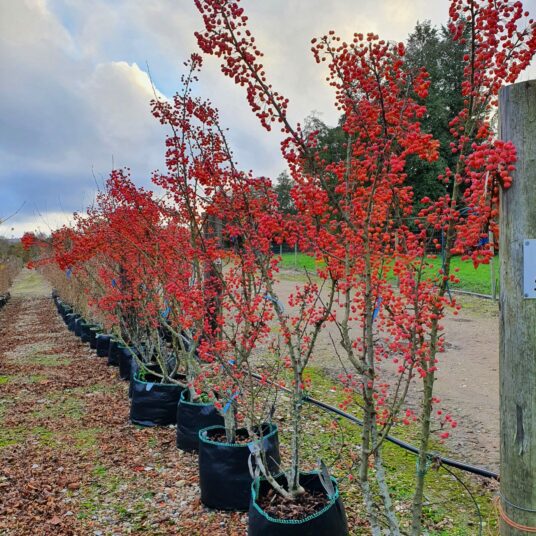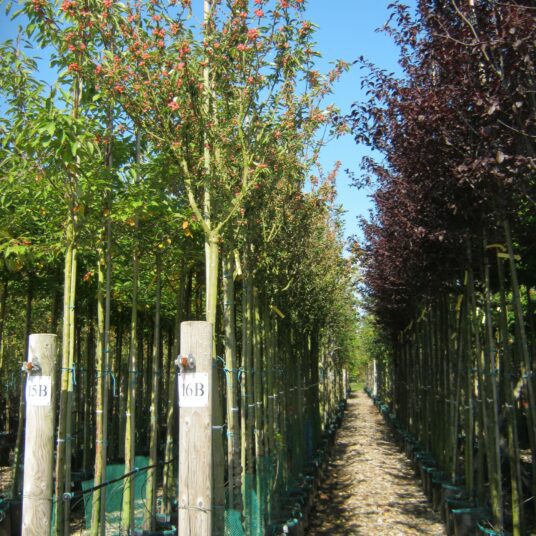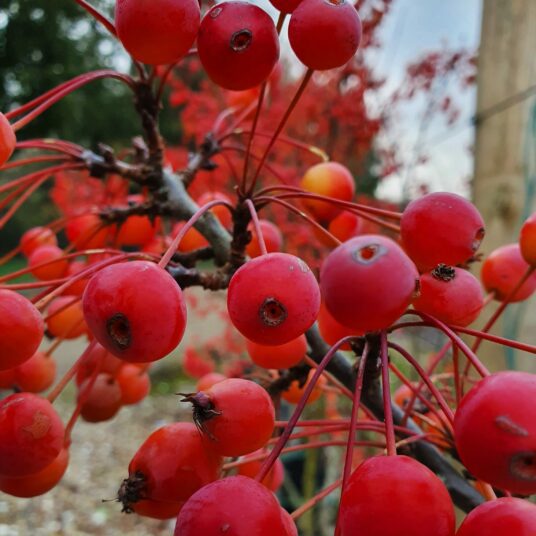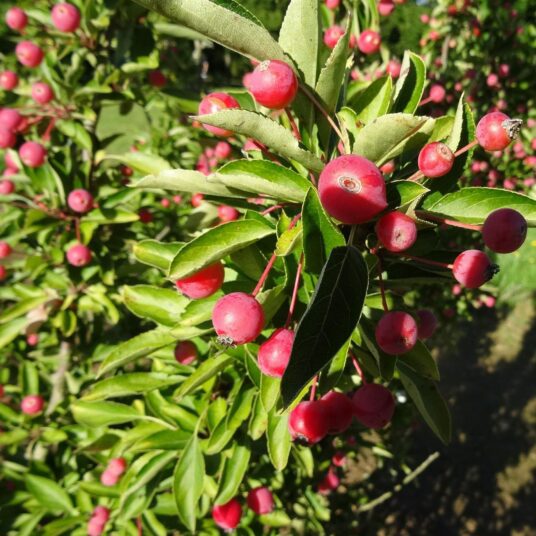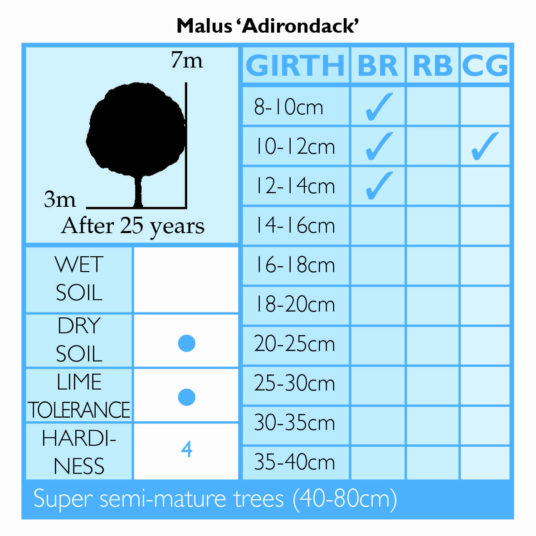 Malus 'Adirondack'
"Flowering Crab / Crab Apple"
Enquire
Tree Information
Cultivated at the US National Arboretum where 500 seedlings of Malus were artificially infected with Fire Blight. 60 of these seedlings survived, then for 11 years were further exposed to diseases such as scab, powdery mildew, and cedar apple rust. Several of these 11 showcased complete resistance, of which the Adirondack was selected by Donal R. Egolf in 1974.
Supplied commercially in 1987, the Adirondacks canopy has upright, ascending branches in a narrow vase-shaped crown. Its compact frame is retained throughout maturity with minimal to zero pruning required.
Its buds develop a deep crimson red in spring, which wash into softer purple pinks. Come the very last days of spring, these open to a profusion of brilliant white flowers brushed slightly with faded watery pink. The sweet subtle fragrance is pleasant and attracts many bees to its pollen. As these flowers unfold, the leaves also open a dark leathery green which appears healthy and robust. They continue through the summer an emerald shade of green which is resistant to powdery mildew and rust.
As summer matures, copious amounts of small fiery orange fruit appear which persist into early winter. These are relished by birds and are an important winter food source for wildlife. With its compact vase-shaped canopy and features of interest across all the seasons, this tough little tree is ideal for a range of applications. Perfect for courtyards, prominent squares and traditional garden designs.
| | |
| --- | --- |
| Size | 7m high x 3m wide after 25 years. |
| Environment | Adaptable to all well drained soils, including clay, loam and sand. Once established it is drought tolerant and will succeed in a range of pH levels. A hardy tree that likes full sun. Ideal for confined spaces and next to walk and pathways. |
| Flowers | Crimson red buds which lighten into faded pink in the early spring. These open in late spring with a profusion of magnificent white flowers which are brushed with watered pink. These sleek waxy flowers are 5cm in diameter and have a fresh fragrance which attract bees. Perhaps the most lavishly flowered of all Malus cultivars. |
| Fruit | An abundance of coppery orange fruit blended with shades of fiery red cover the branches. These last long into the winter and are a favourite food source for birds and wildlife. |
Commercial Trees Enquiry
Please note this is for trade only.