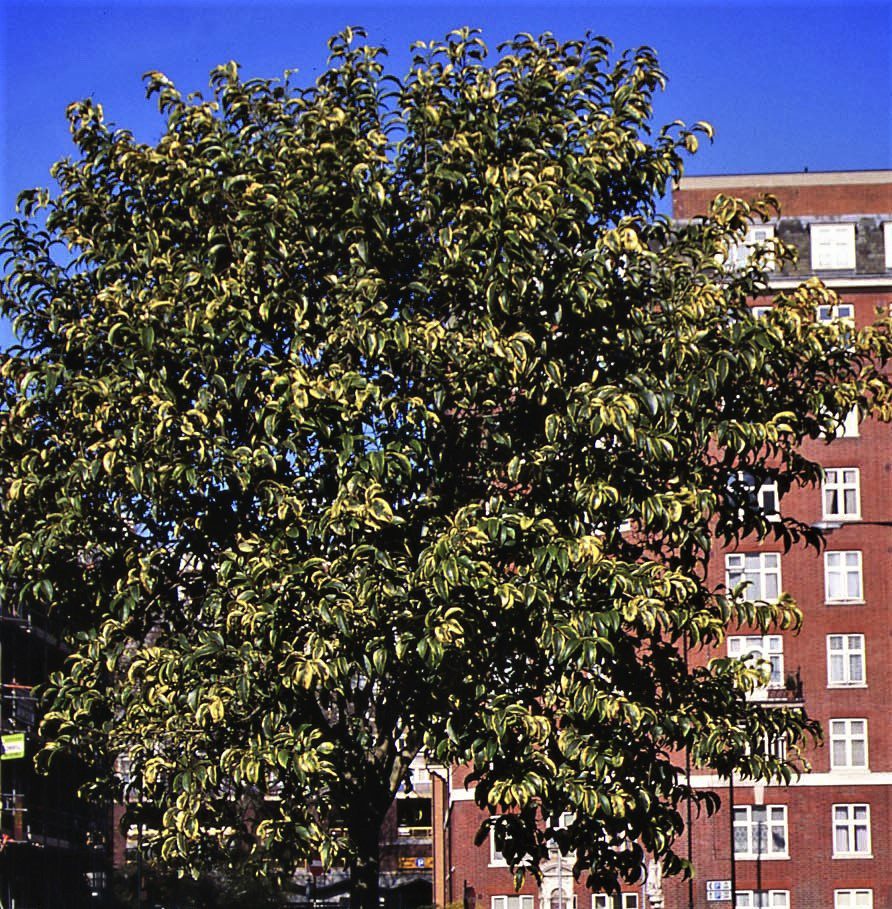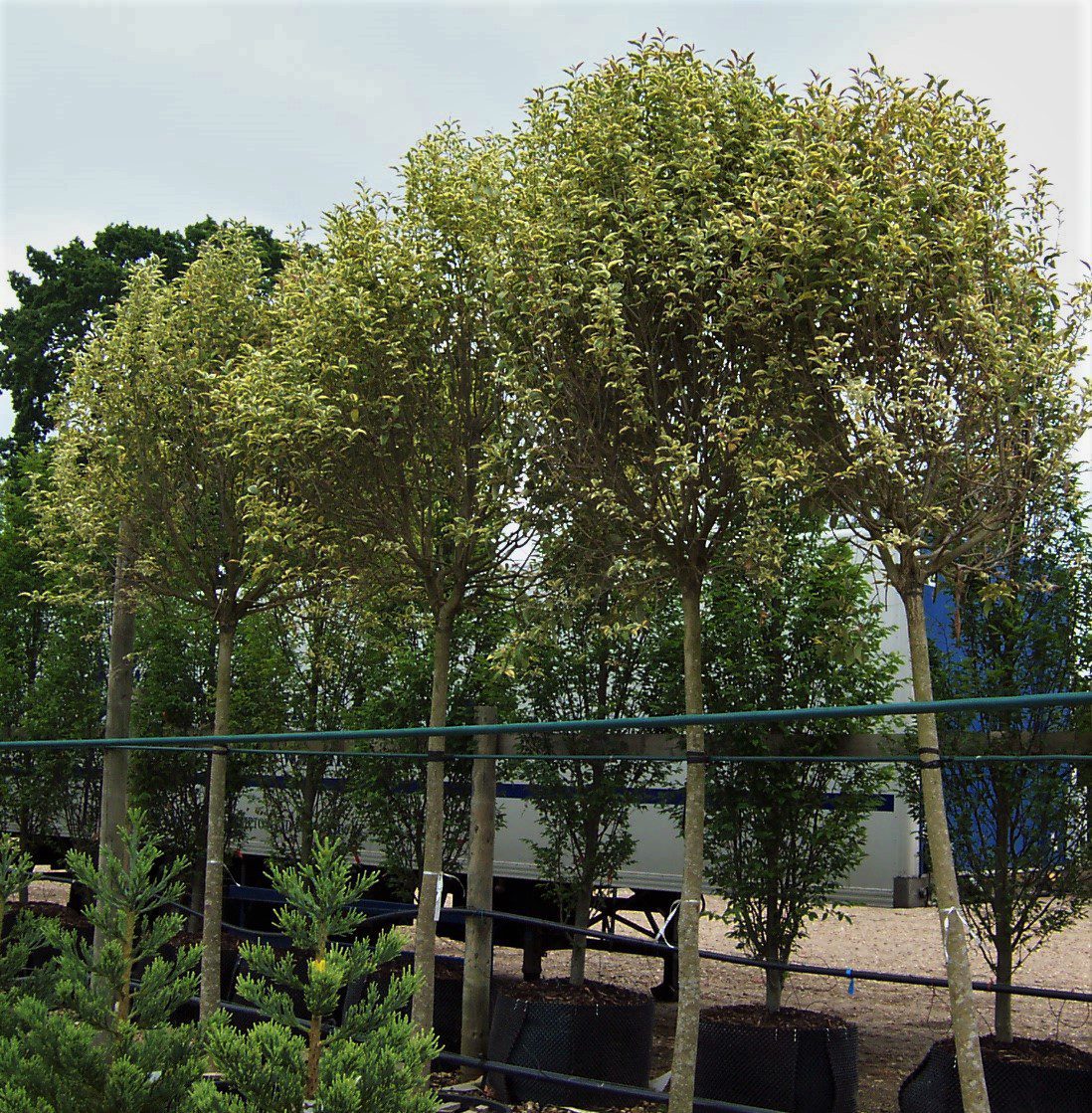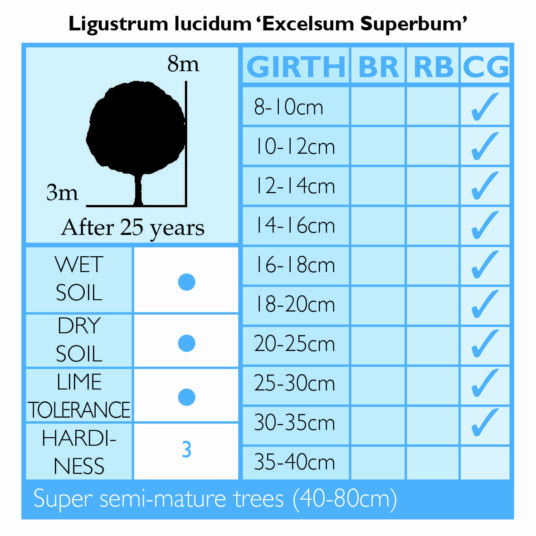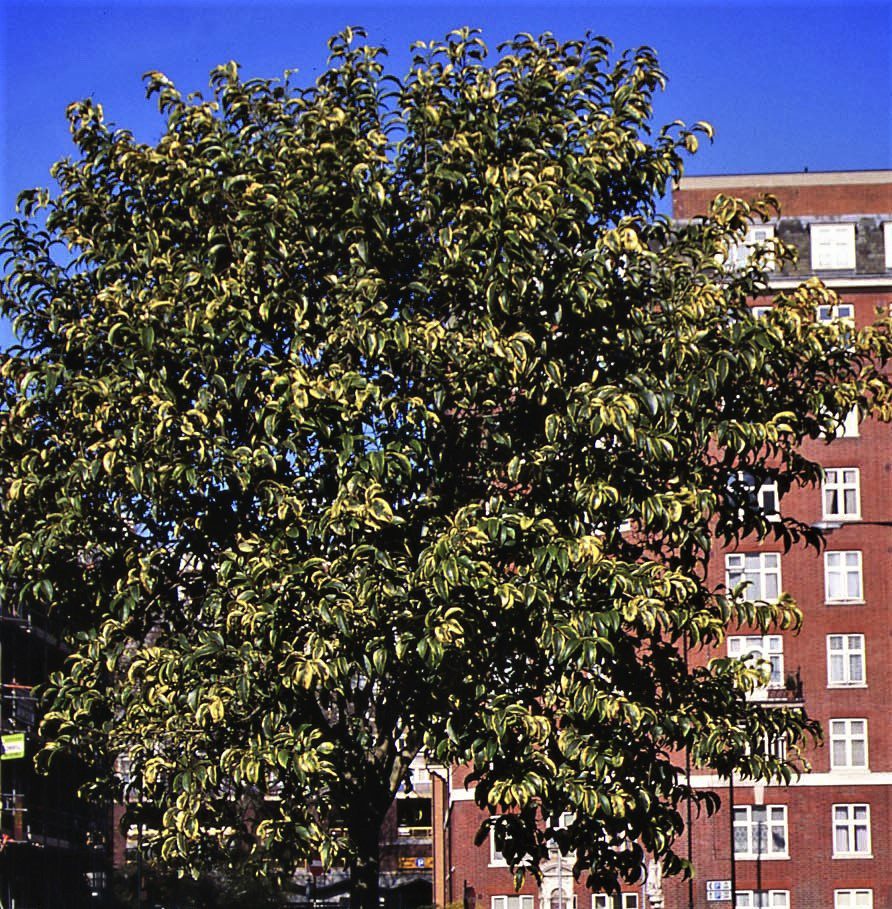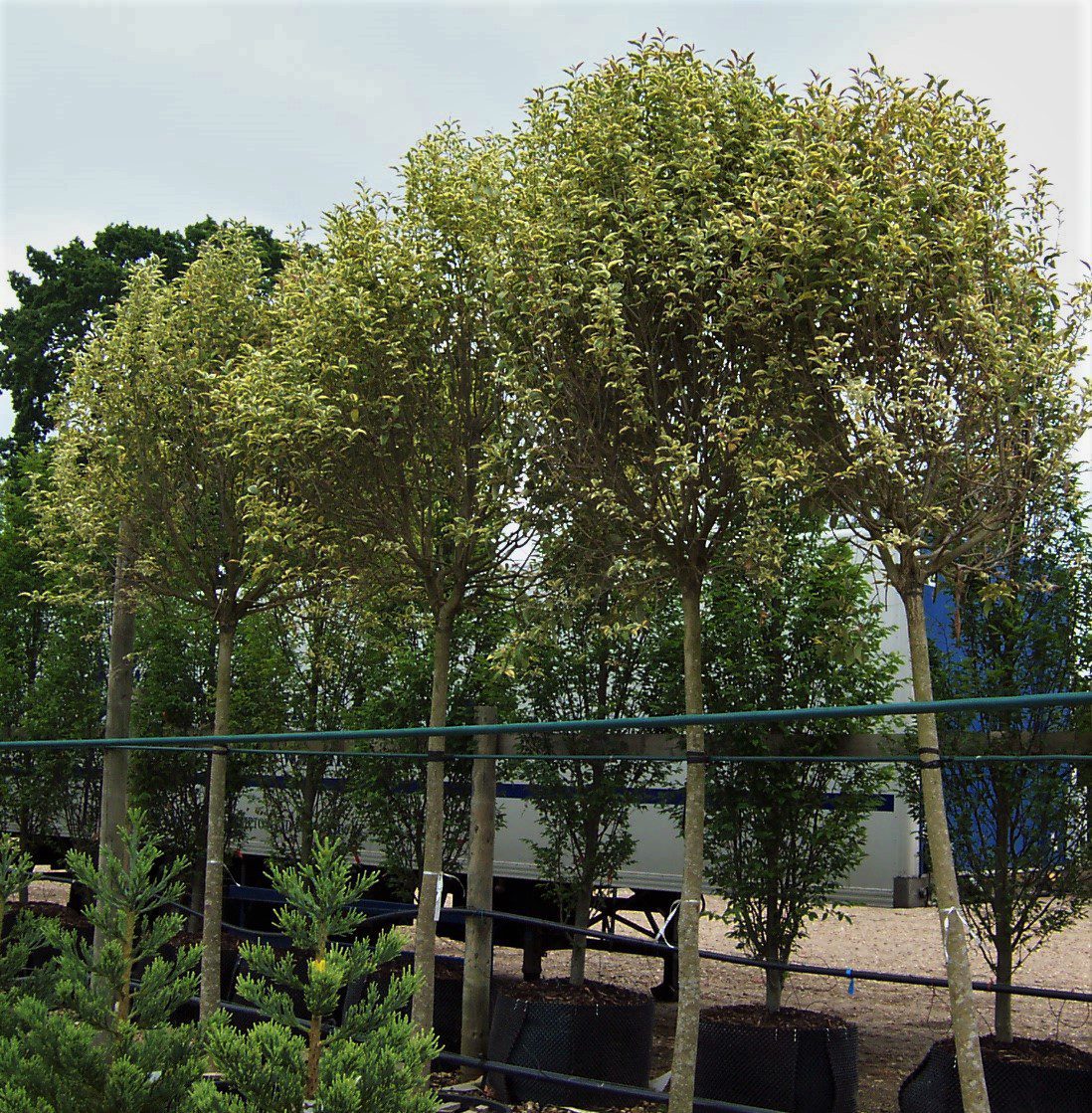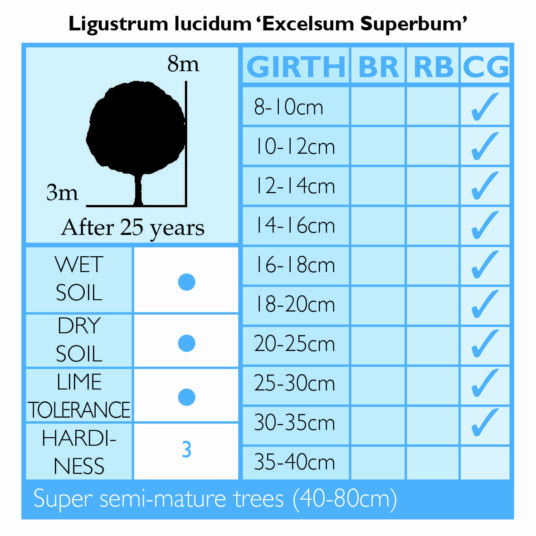 Ligustrum lucidum 'Excelsum Superbum'
"Chinese Privet"
Enquire
Tree Information
The Ligustrum lucidum 'Excelsum Superbum' is a small evergreen tree or large shrub. This is a very striking variegated form, the leaves bright green marked with pale green and edged with yellow or greenish-yellow. Small fragrant flowers are produced from late May to August and are creamy-white in colour. These flowers are so numerous they almost cover the leaves and grow in an upright panicle shape. From the flowers small black fruit are produced and remain on the plant for many months. It will form a worthy street tree which is especially useful for restricted areas. Also copes well with salty air and atmospheric pollution.
Commercial Trees Enquiry
Please note this is for trade only.