Juglans regia
"Common Walnut"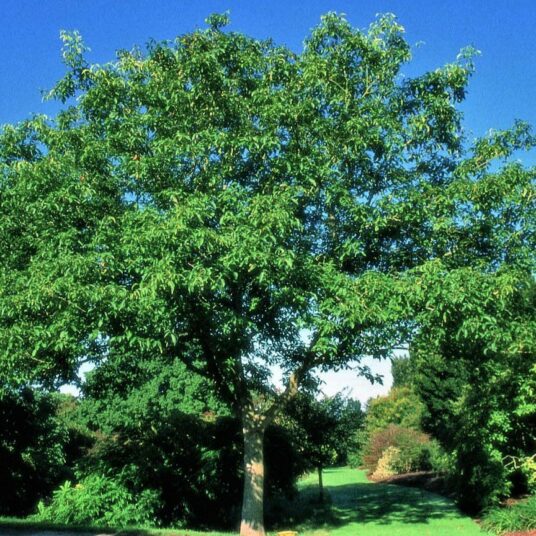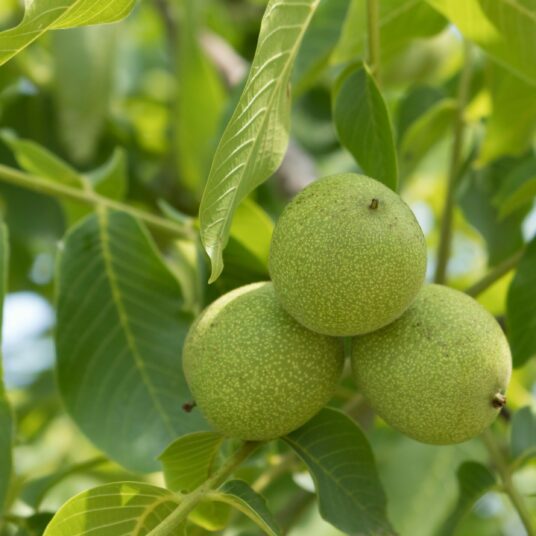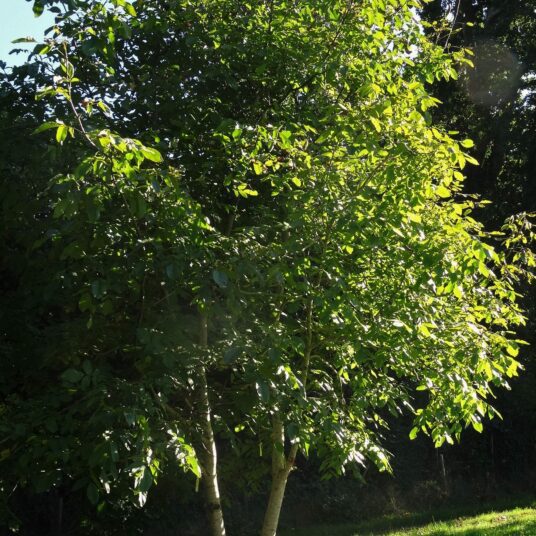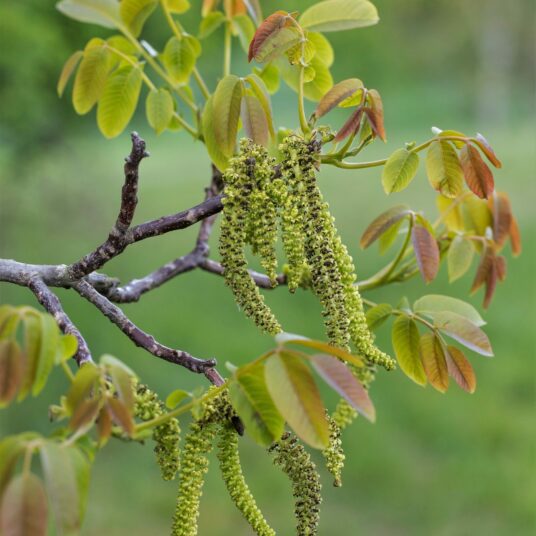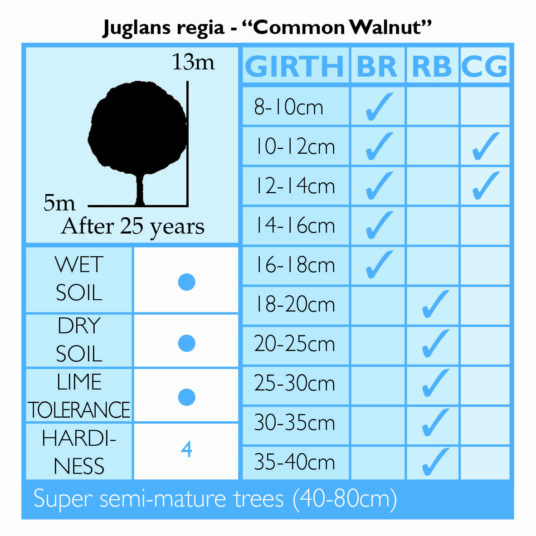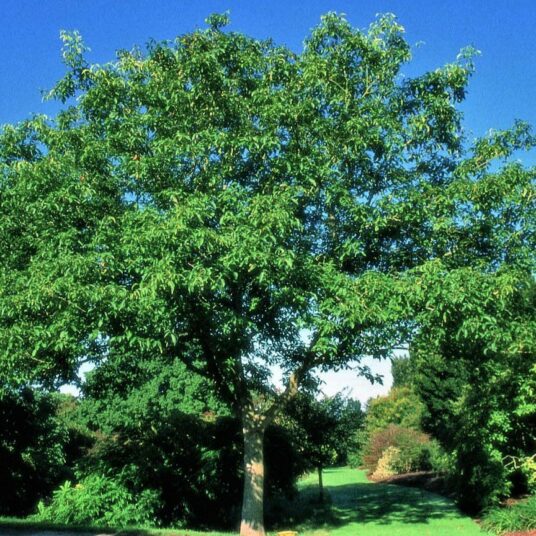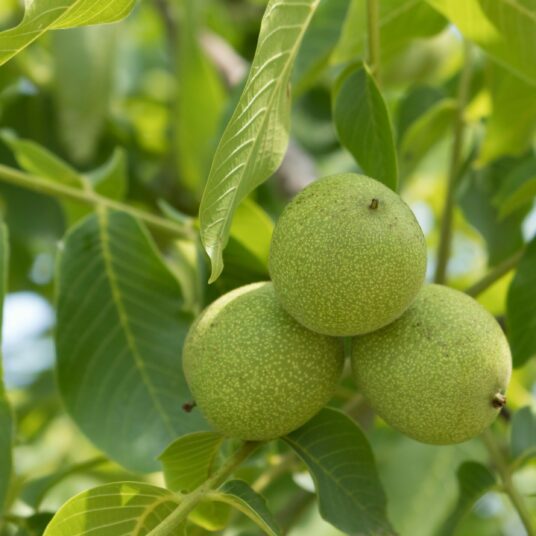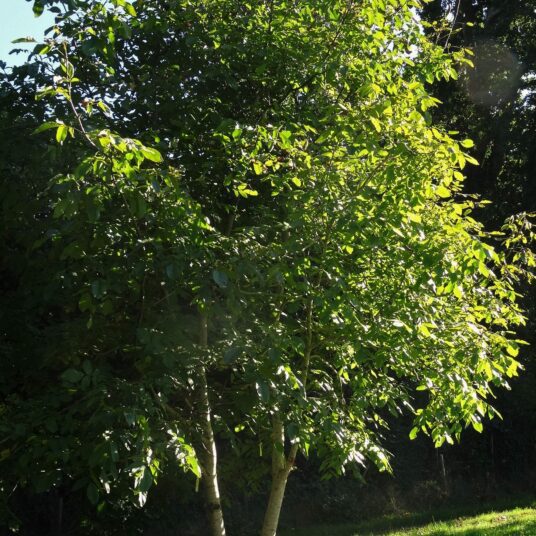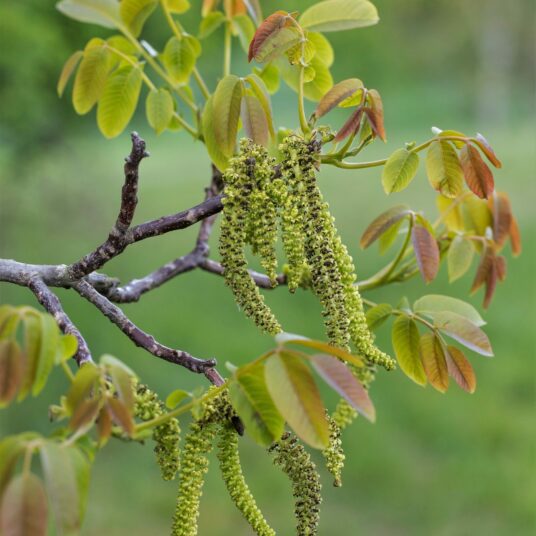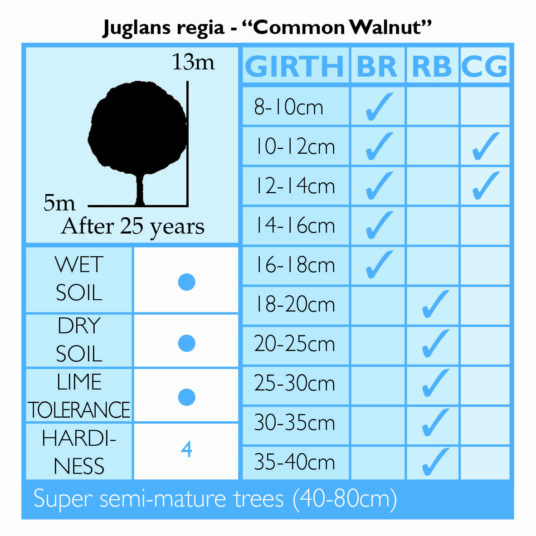 Juglans regia
"Common Walnut"
Enquire
Tree Information
The Juglans regia will grow to be a medium to large tree. Rounded broad-head tree with pinnate leaves and fruit in autumn. Highly prized for its timber. Walnuts are produced when the tree is about 15 years old. Any well-drained soil, good in an urban area. A great tree to plant for the enjoyment of future generations, where space permits.
Commercial Trees Enquiry
Please note this is for trade only.