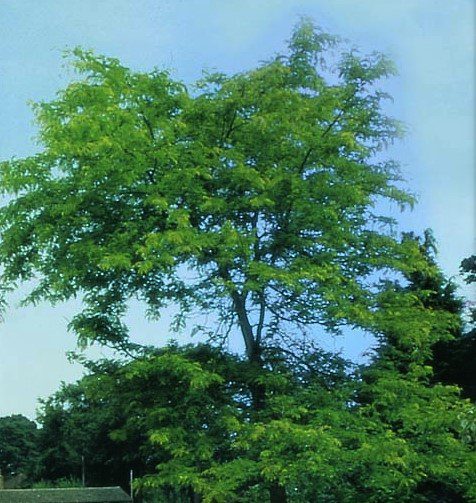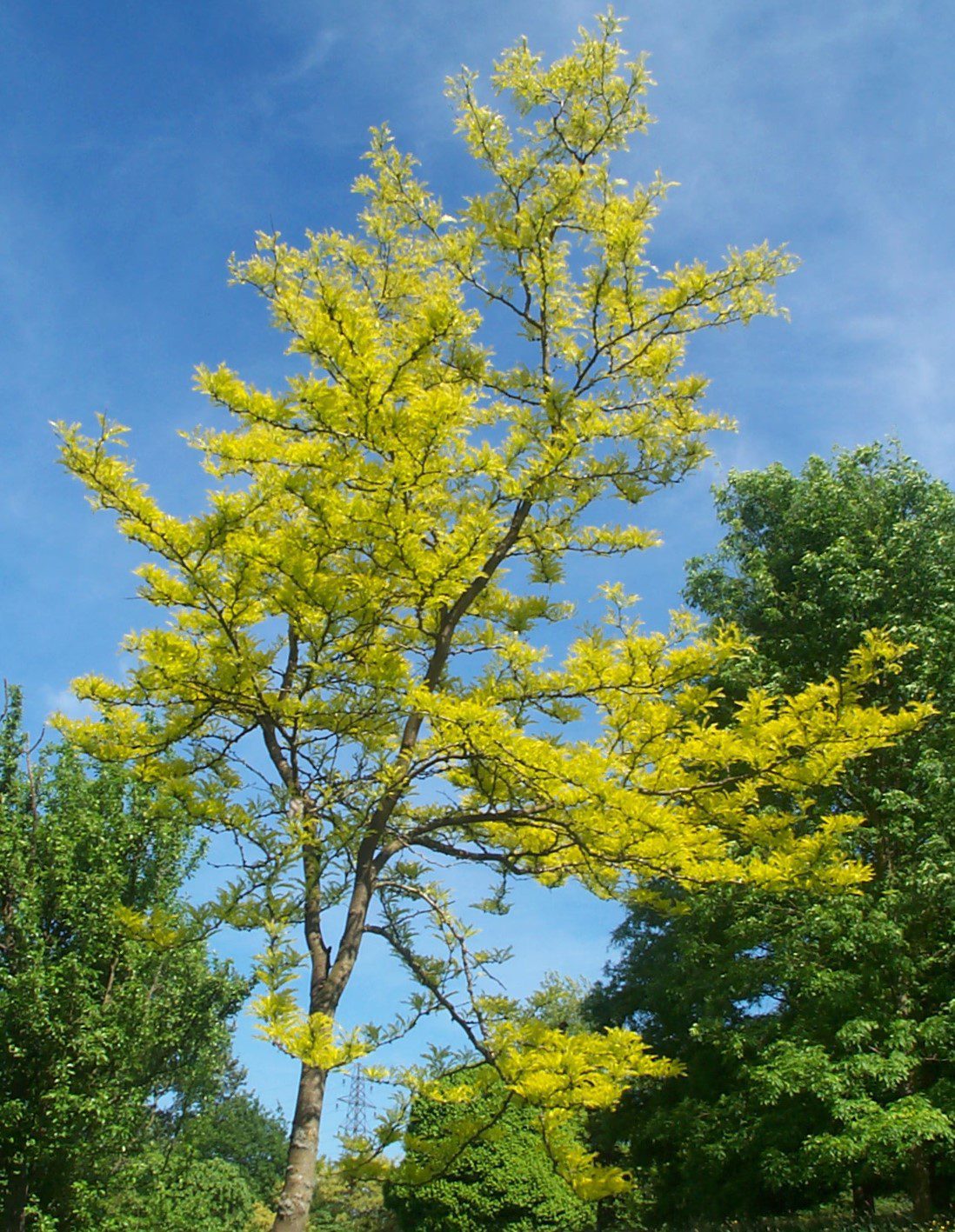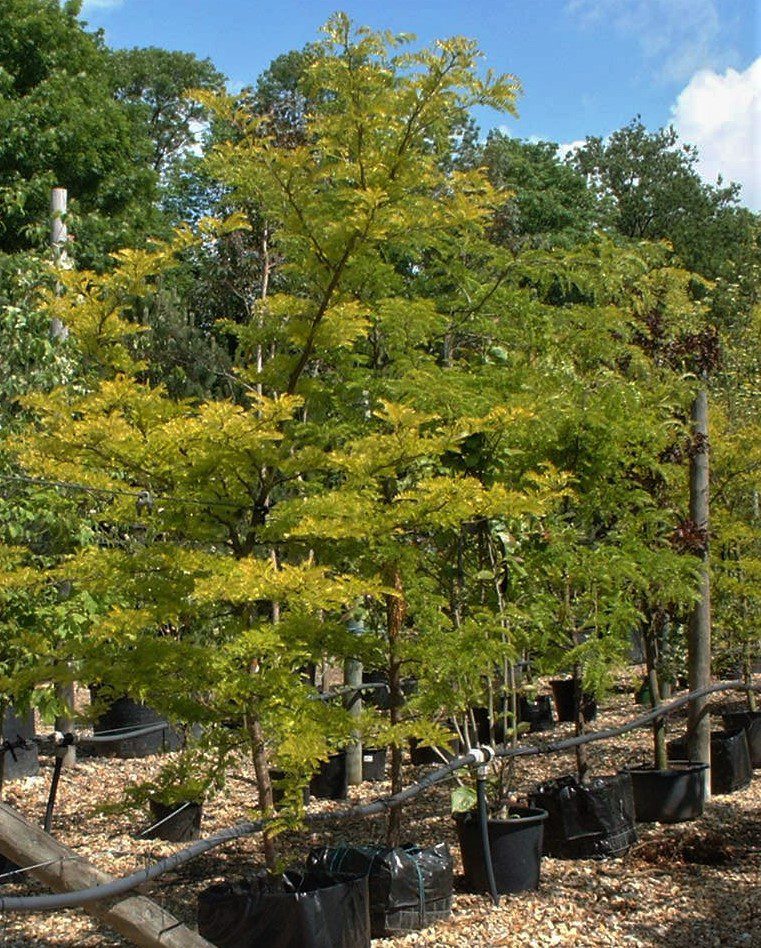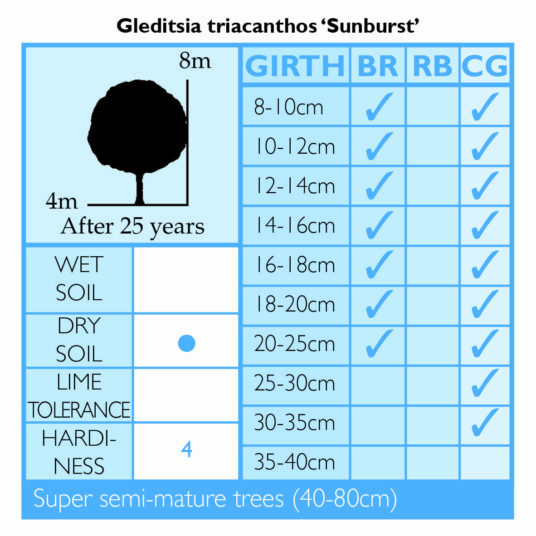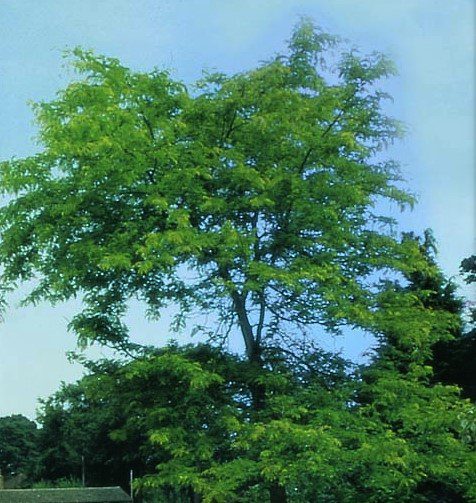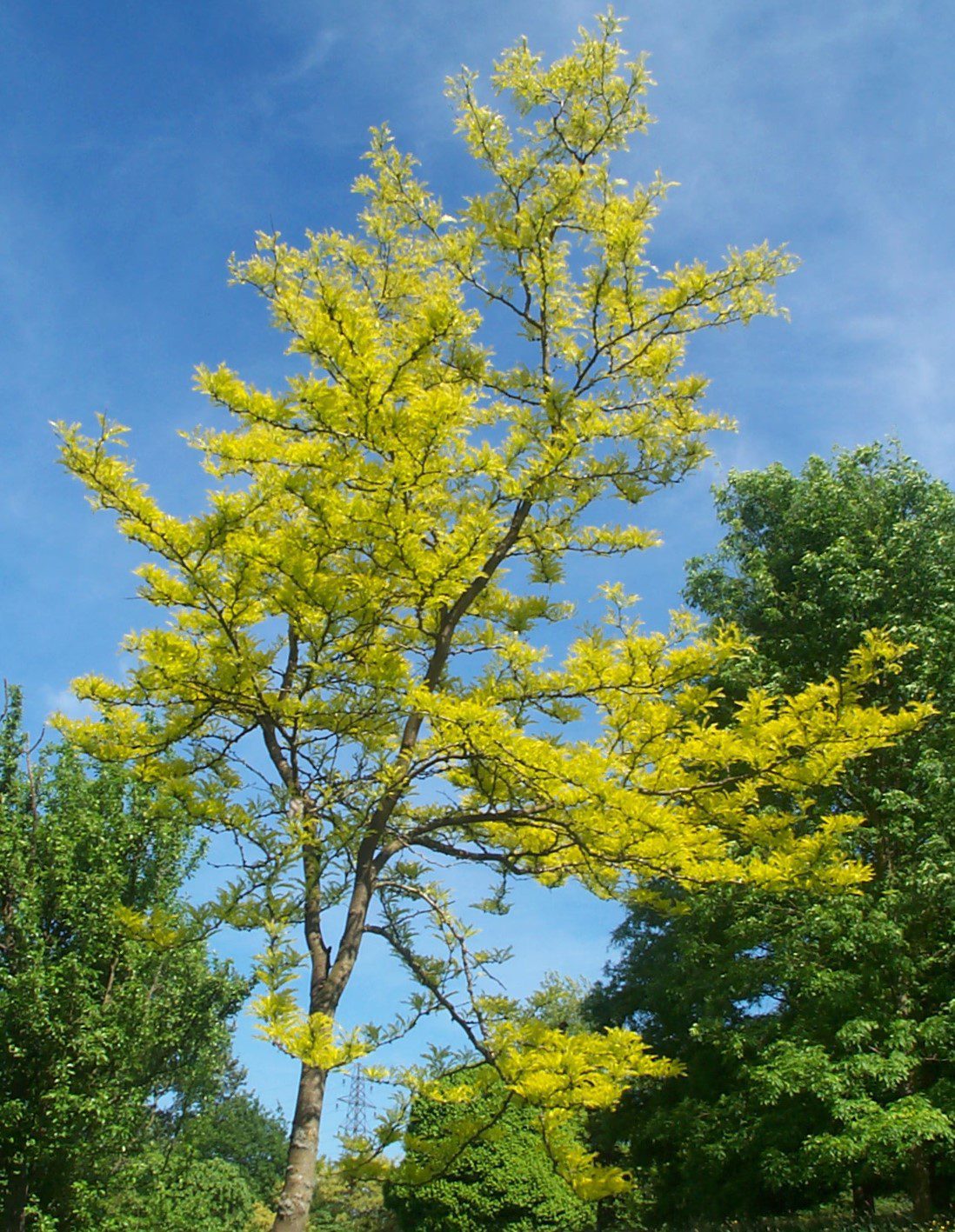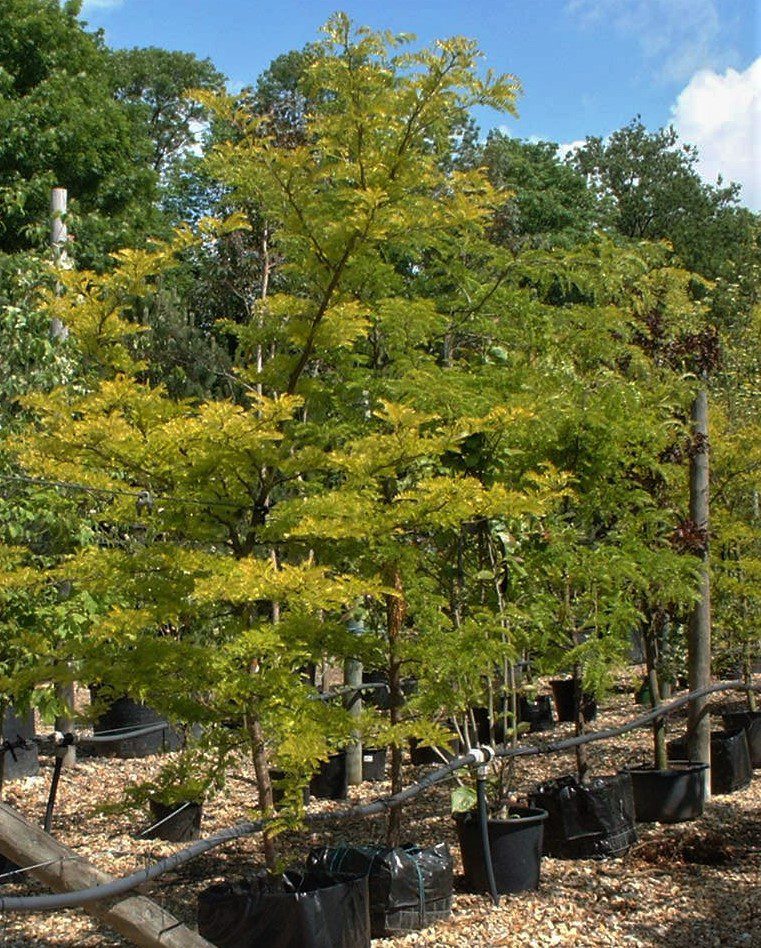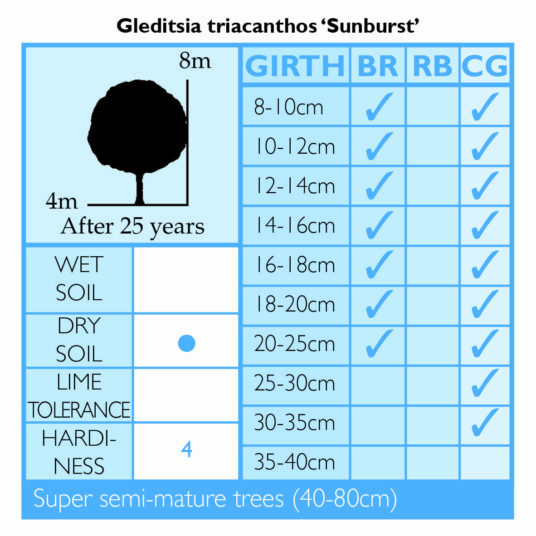 Gleditsia triacanthos 'Sunburst'
"Honey Locust"
Enquire
Tree Information
The Gleditsia triacanthos 'Sunburst' is a medium-sized tree. Another selection with thornless branches. Bright yellow young foliage in spring, which turns soft light green in summer, and uniform yellow autumn colour. Young twigs are golden yellow but turn to brown-green. It will do well in most soils that are free draining in sun or part shade. Partial exposure can be tolerated and copes well with atmospheric pollution.
Commercial Trees Enquiry
Please note this is for trade only.