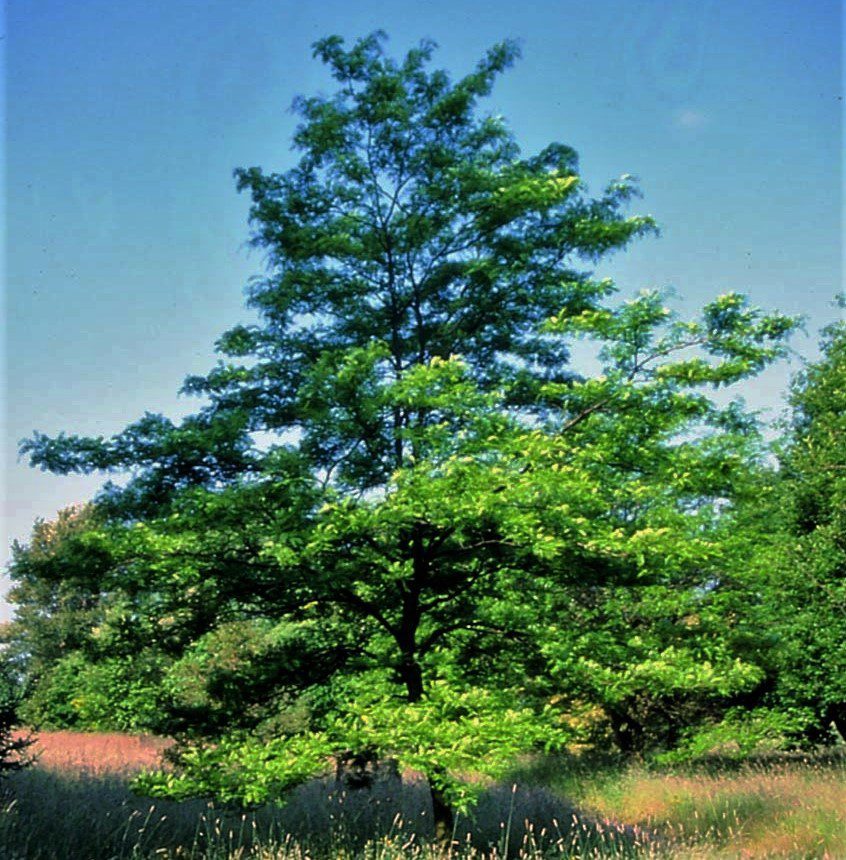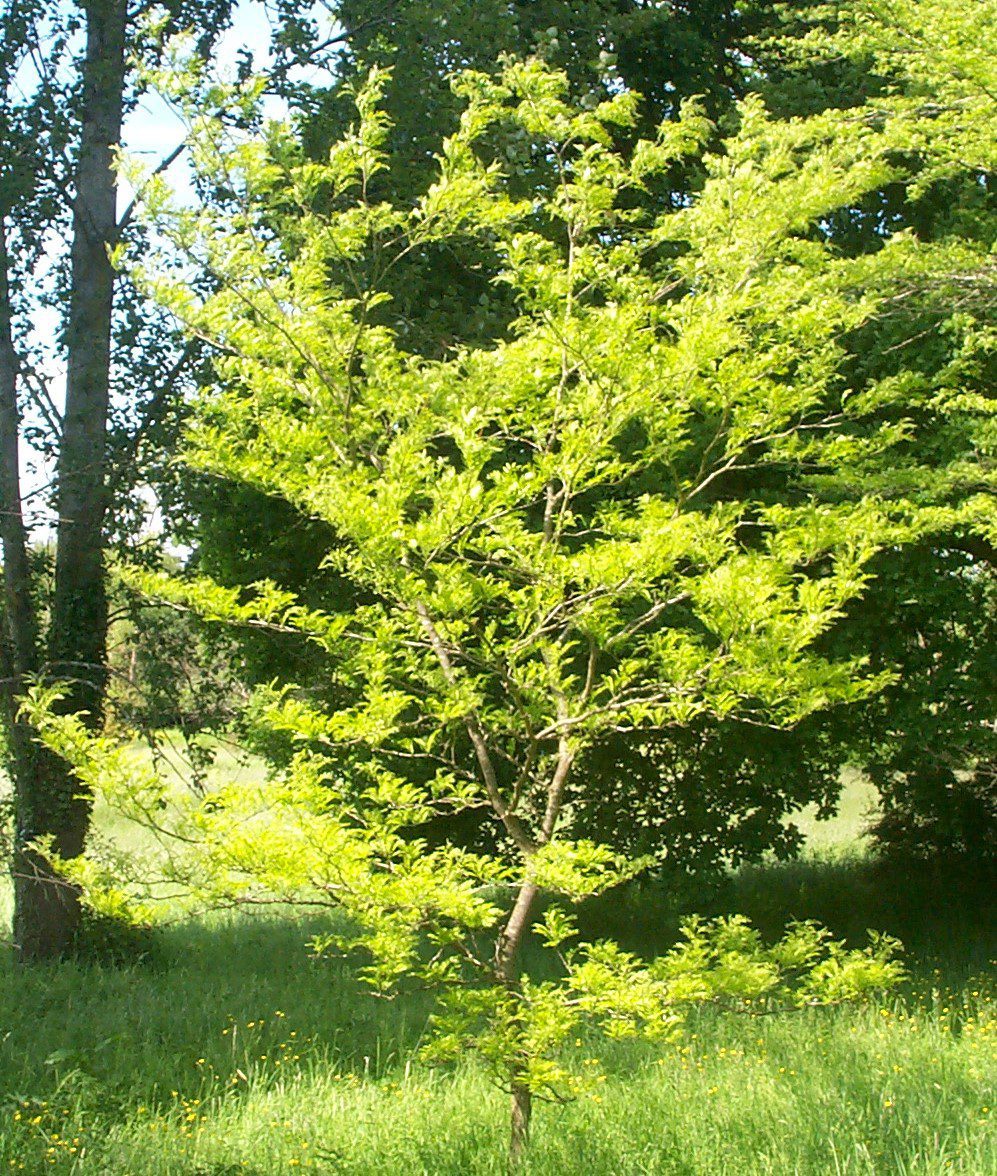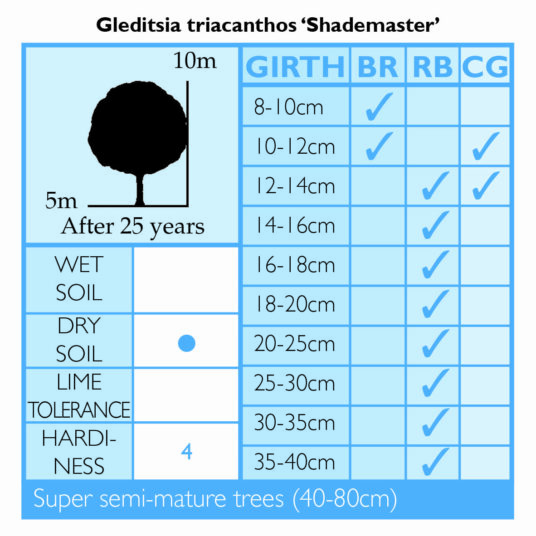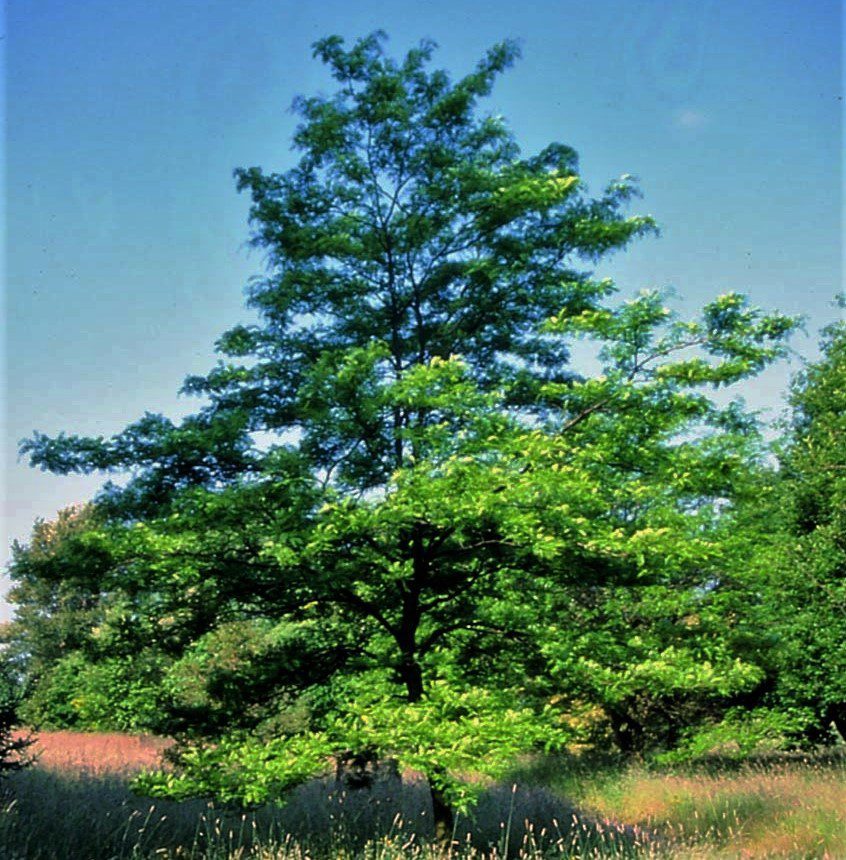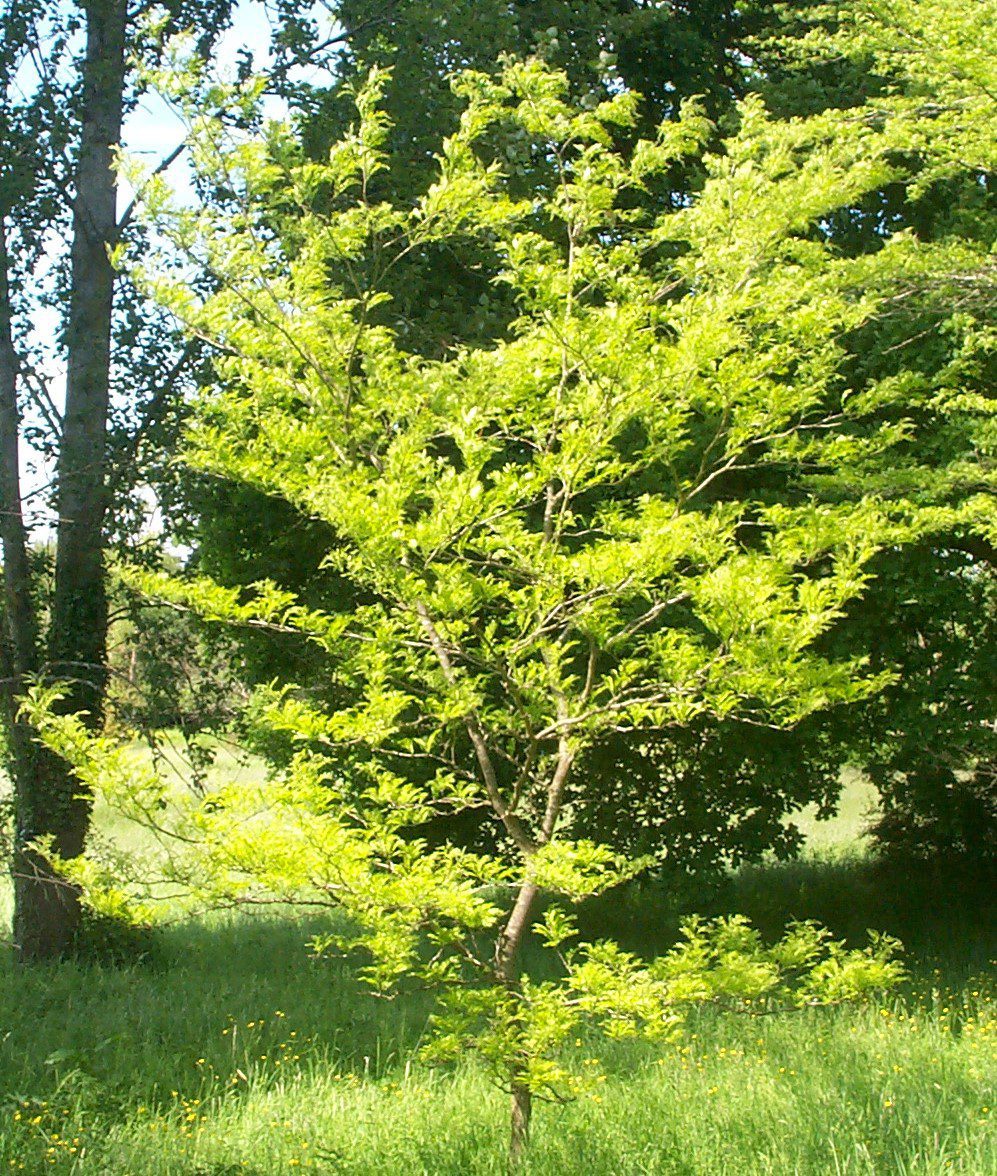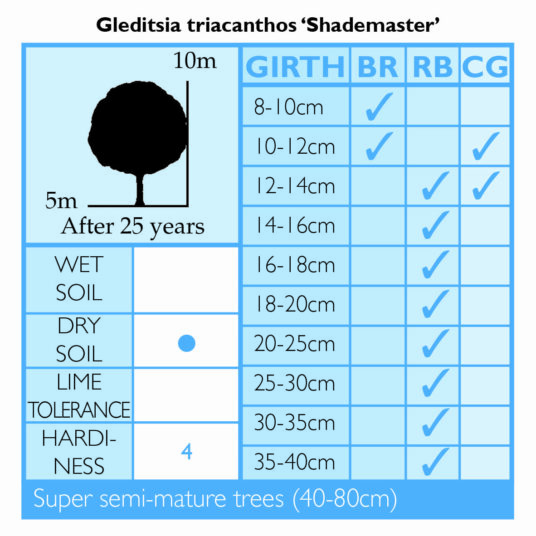 Gleditsia triacanthos 'Shademaster'
"Honey locust"
Enquire
Tree Information
The Gleditsia triacanthos 'Shademaster' is a medium-sized tree. Thornless selection with dark green foliage. The compound leaf of 25cm, unfolds late and turns golden yellow in autumn. This variety does not bear pods.  Also available is Gleditsia triacanthos 'Skyline' which would be a suitable alternative. The "Honey Locusts" are a group of mainly spiny trees, natives of North America and Asia. All have very beautiful pinnate foliage. Tolerant of industrial pollution.
Commercial Trees Enquiry
Please note this is for trade only.