Fagus sylvatica 'Dawyck Purple'
"Common Beech"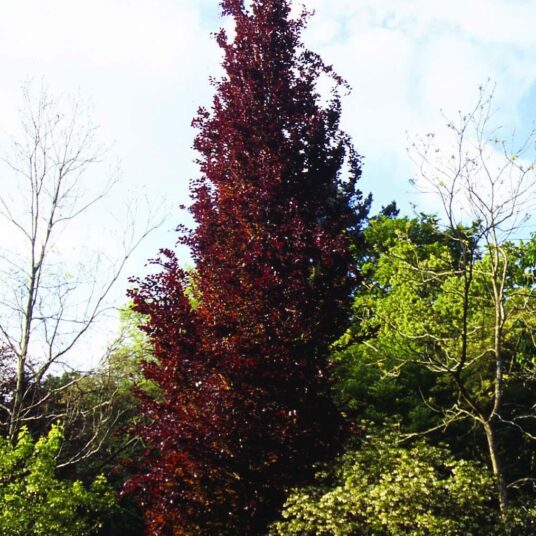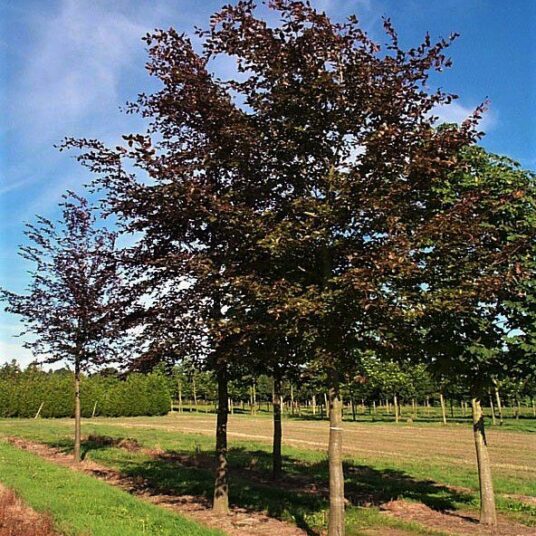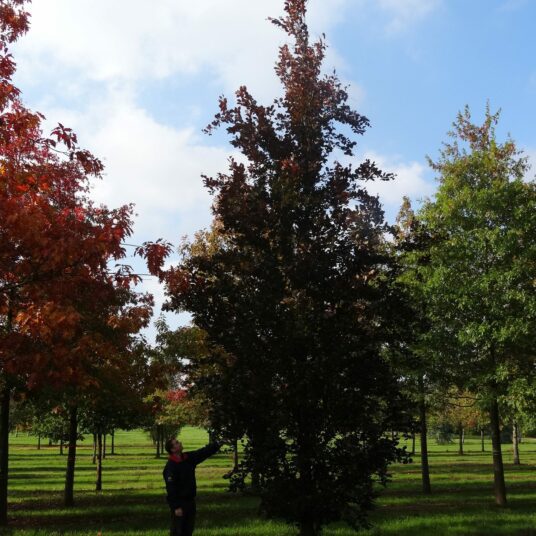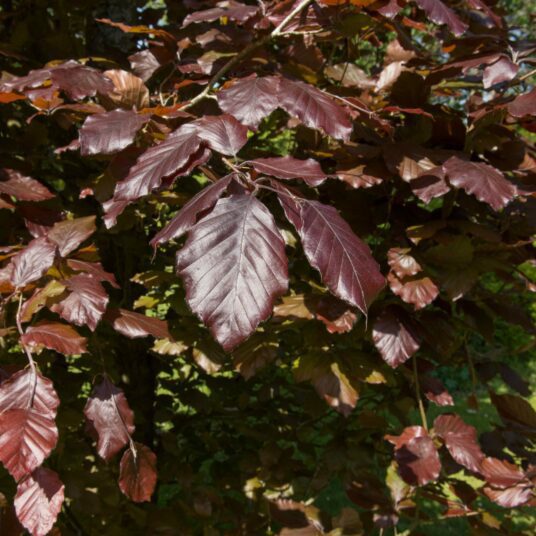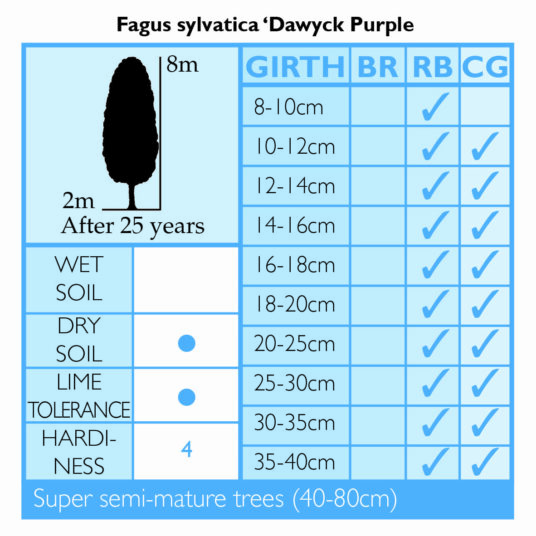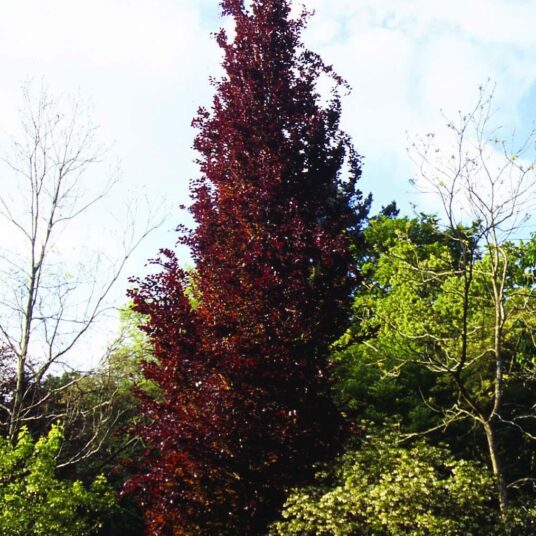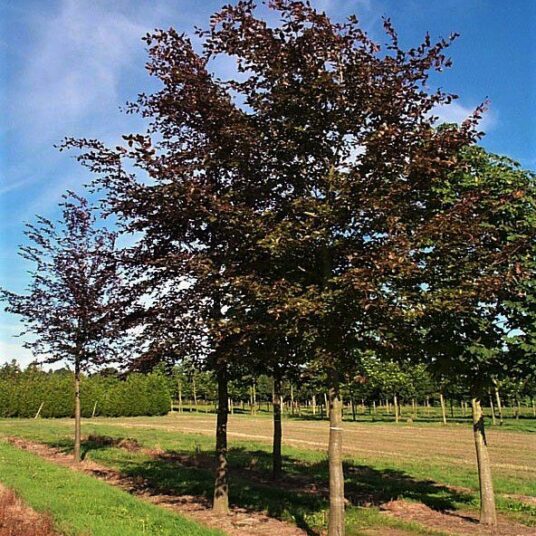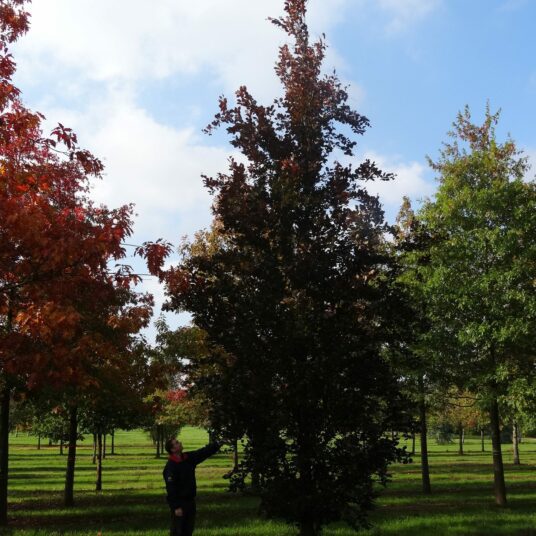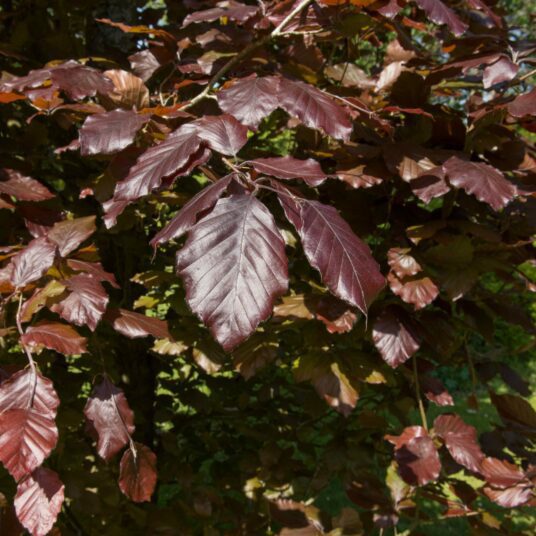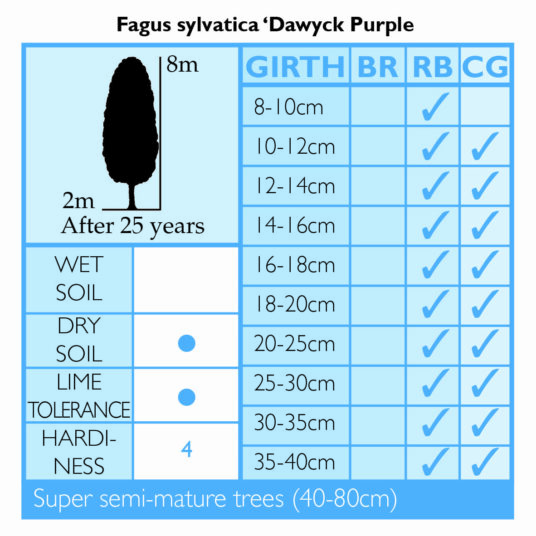 Fagus sylvatica 'Dawyck Purple'
"Common Beech"
Enquire
Tree Information
The beech has been a landscaper's favourite for many generations. It has given way to numerous cultivars with different forms and colours. The Dawyck Purple originated from the Trompenburg Arboretum, Holland in the summer of 1969. Arboretum Director Dick Van Hoey Smith valued the Dawyck form, collecting many seeds during a mast year when the beech creates copious amounts of nuts. Over 100 seedlings were grown, of which 4 had crossed with a red-leaved beech and produced purple leaves. He cultivated the best of the four, which became the Dawyck Purple we plant today.
Its tight pyramidal canopy is stunningly tall reaching 20 plus meters. Although a dominant feature, it retains its width never developing more than 3 meters wide. This opens numerous solutions and possible applications, including tight central reservations that require shade, to intriguing landscape designs. A perfect statement tree for office headquarters and business parks looking for a methodical and precise landscape design.
When spring arrives, the long cigar-shaped buds unfold crimson red leaves which brighten to a vibrant shade of purple. They have deep veins which appear rigid and crinkled. Compactly overlapped within its canopy, the mulberry leaves look breathtaking and are spectacularly eye-catching. As summer fades these leaves mature into molten browns and leathery yellows which crinkle and dry as they shut down. Throughout the winter the scrunched brown leaves remain on the branches, especially in sheltered locations.
Commercial Trees Enquiry
Please note this is for trade only.