Crataegus laevigata 'Paul's Scarlet'
"Hawthorn"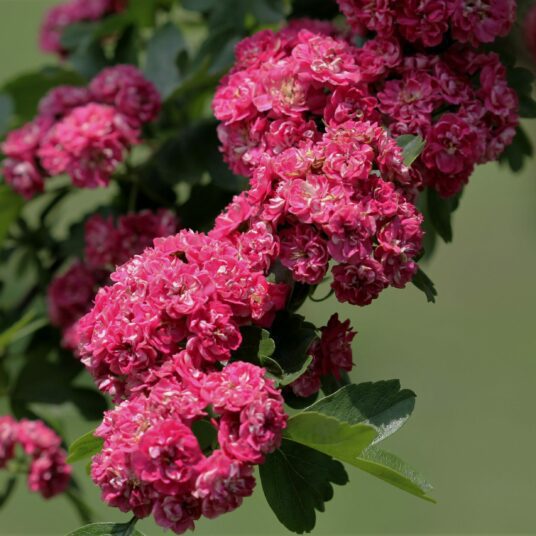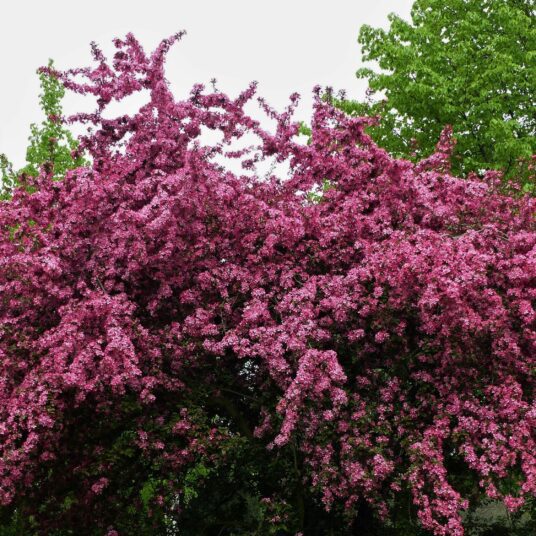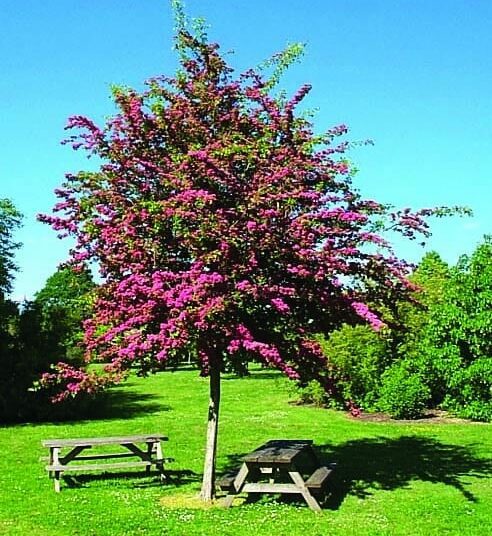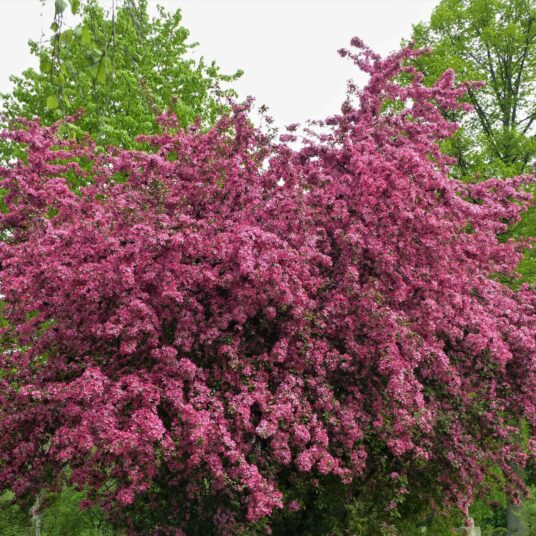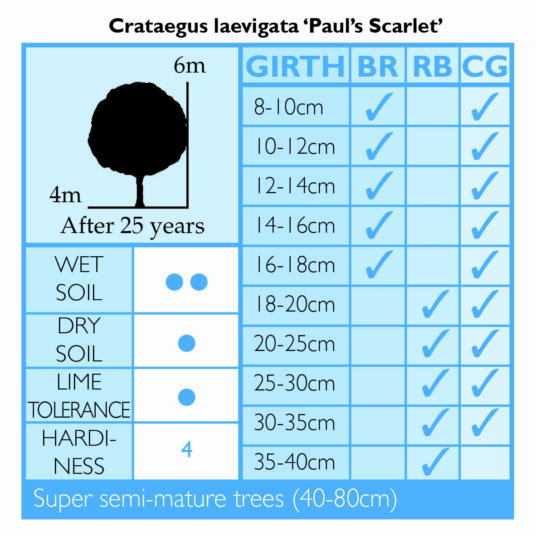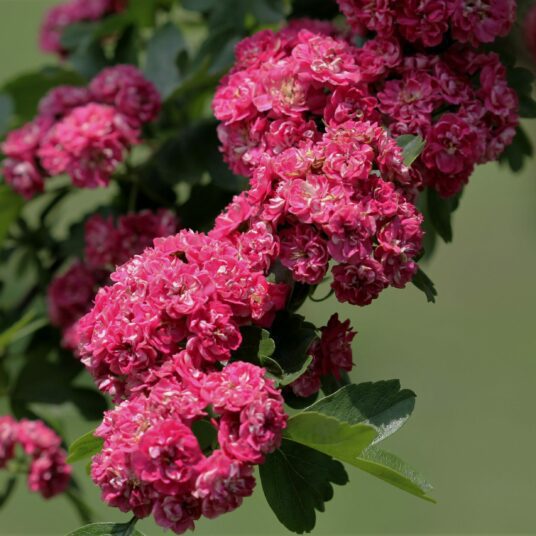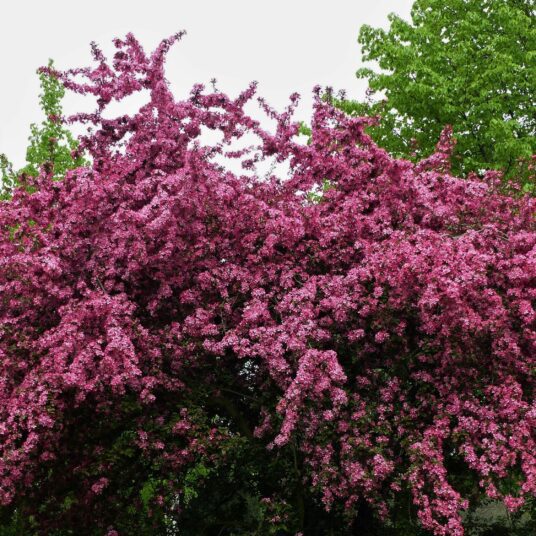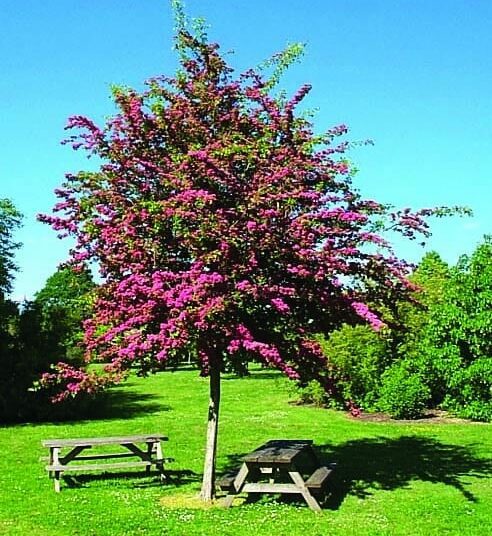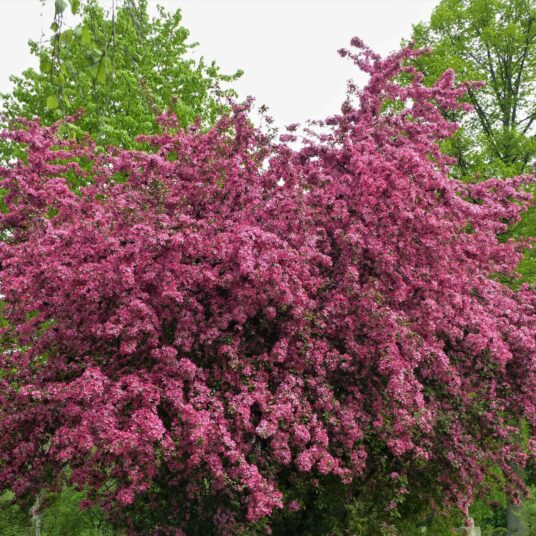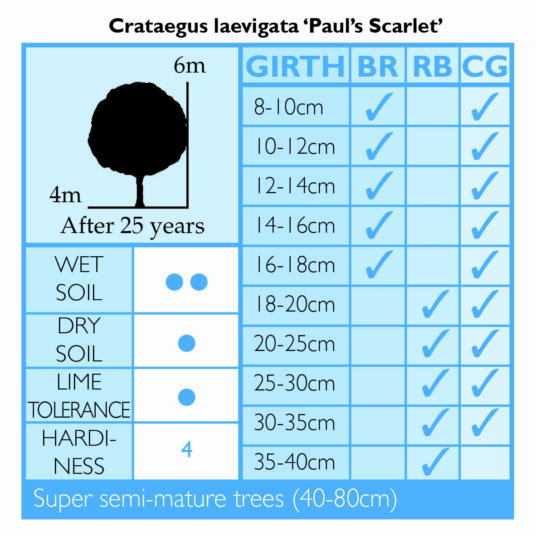 Crataegus laevigata 'Paul's Scarlet'
"Hawthorn"
Enquire
Tree Information
From the famous Paul brothers who later parted ways and created their own rival nurseries. Both were known for their fantastic Victorian roses, William also devoted his time to the improvement of other plants, trees and shrubs.
Originally a sport of the Crataegus Rosea Flora Plena discovered in a Hereford garden. A sport means a part of the plant such as its shape or foliage with a morphological difference to the rest of the plant. This sport displayed a unique Scarlet Rose colour flower which instantly intrigued William, who grafted and cultivated it creating the Crataegus laevigata Paul's Scarlet.
This hawthorn is tough and resilient like its parents, thriving in nearly all locations. It patiently waits for the end of spring, saving the best flower display for the final days of May. Its shades of scarlet blush are magnificently displayed with double flowers which enclose the entire canopy. These are flowers within flowers, showcasing double the petals of its striking colour.
The leaves open emerald green and are deeply lobed whilst lighter on the underside. They protect the maturing fruit, which ripens in the autumn. These succulent black red haws wrap around the canopy branches in thick clusters. Their abundance and colour envelope the tree in glorious warming colour which is a favourite for birds.
Ideal for bringing individual colour and habitats for difficult locations.
| | |
| --- | --- |
| Size | 6m high x 4m wide after 25 years |
| Environment | A tough little tree which establishes well in difficult locations. It will thrive in almost all soil structures including those that become dry and wet. Ideal for bringing colour to coastal areas and urban locations. Its thorns provide good protection for areas populated with deer and rabbits while it establishes and matures |
| Flowers | The Paul's Scarlet displays its flowers a little later than most trees. Come the month of May its double flowers burst with a mass of ruby scarlet blush. This magnificent display is so profuse it can completely hide the tree with its petals |
| Fruit | In autumn the branches become wrapped in clusters of black red haws, providing an important food source for birds. It can become so filled with nutrient rich fruit it can completely hide the canopy for a second time |
Commercial Trees Enquiry
Please note this is for trade only.