Cercidiphyllum japonicum
"Katsura Tree"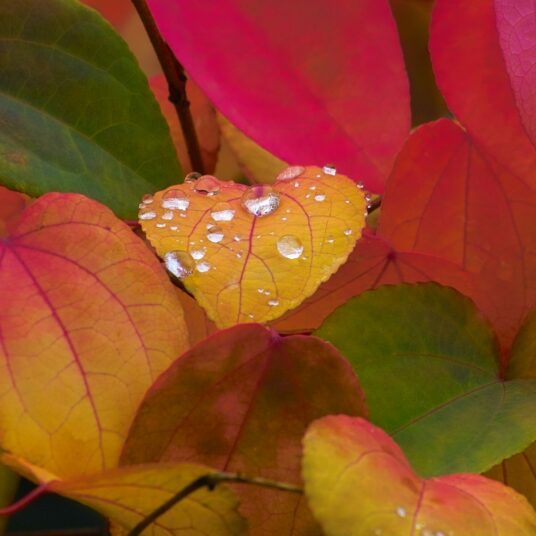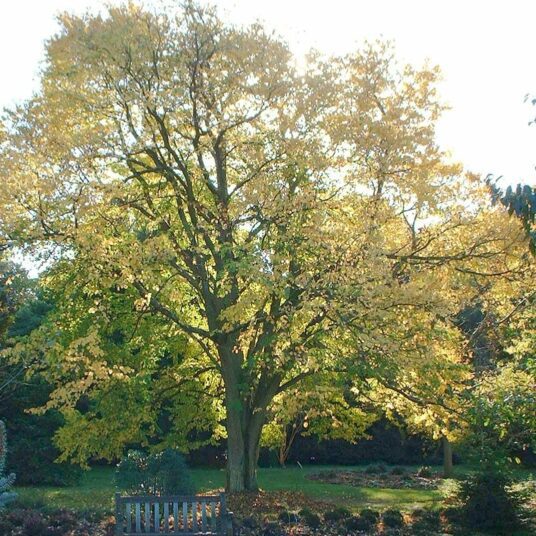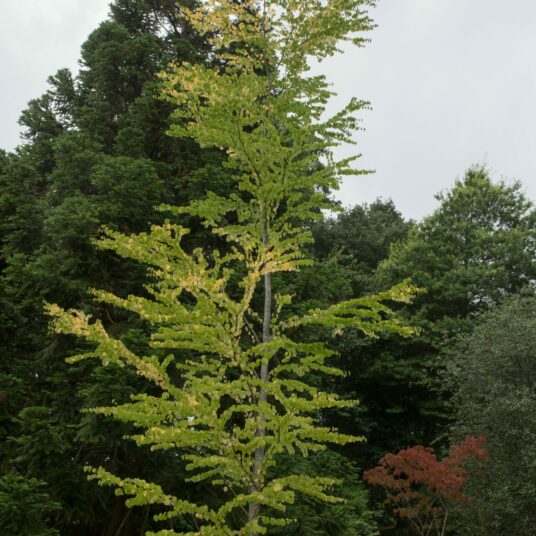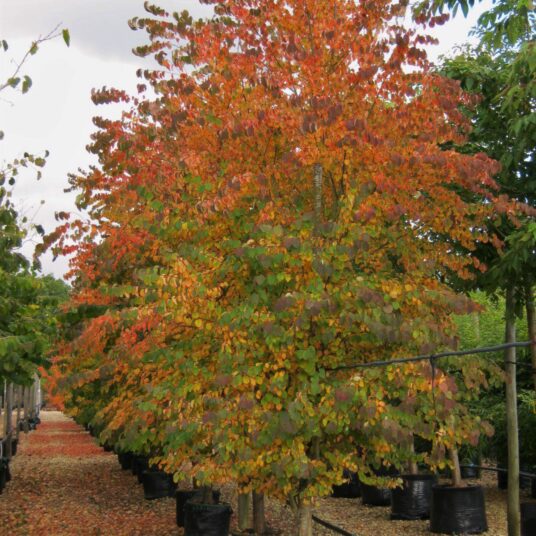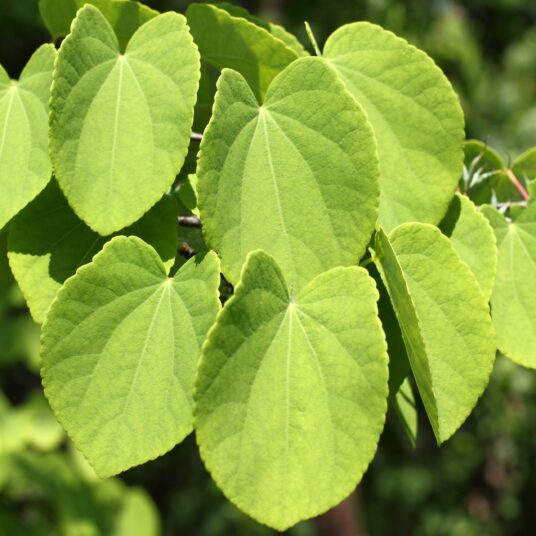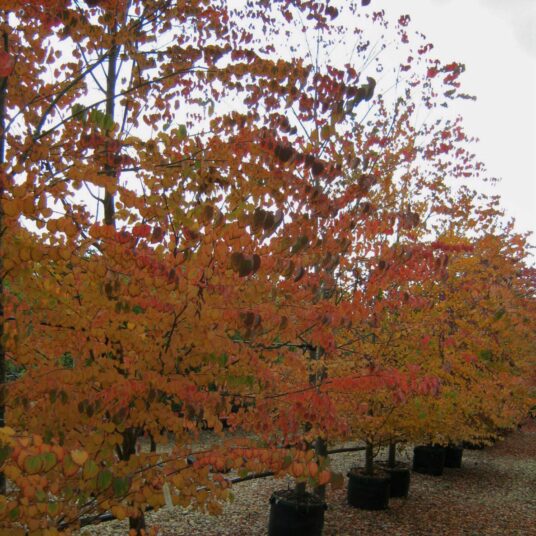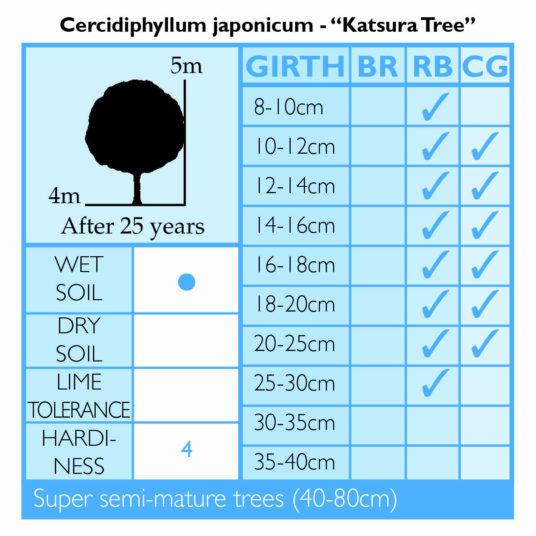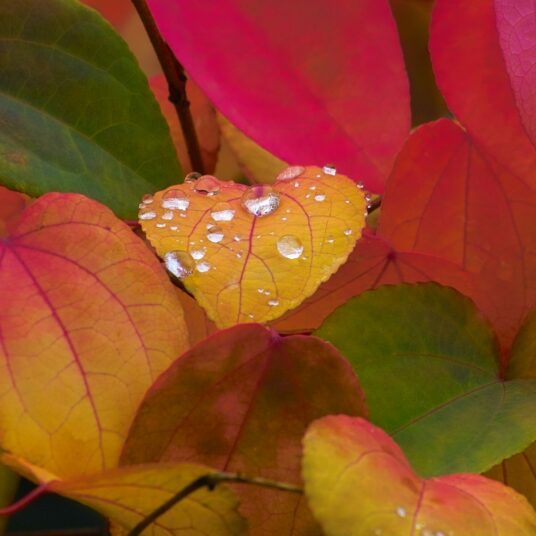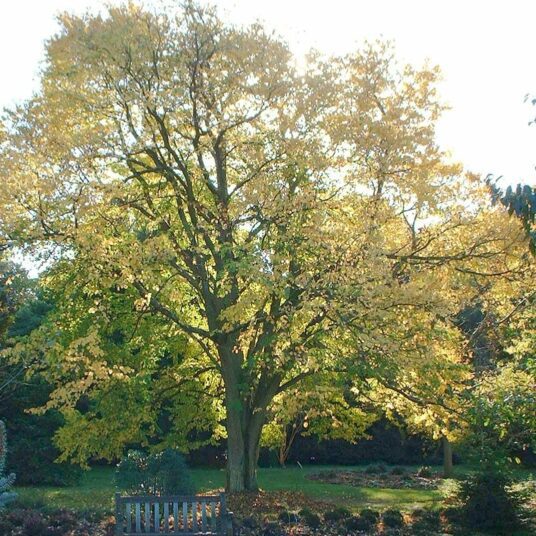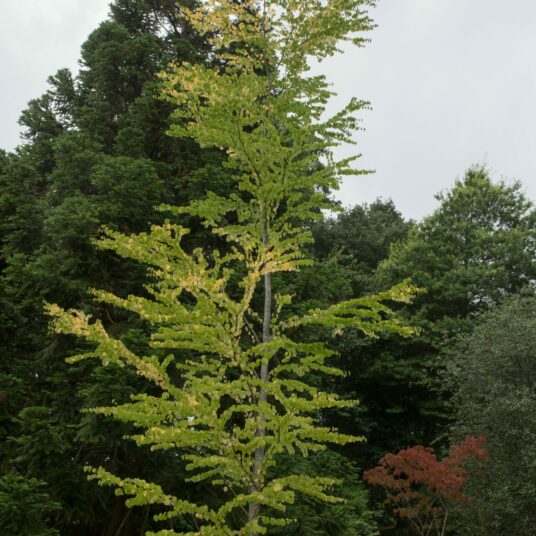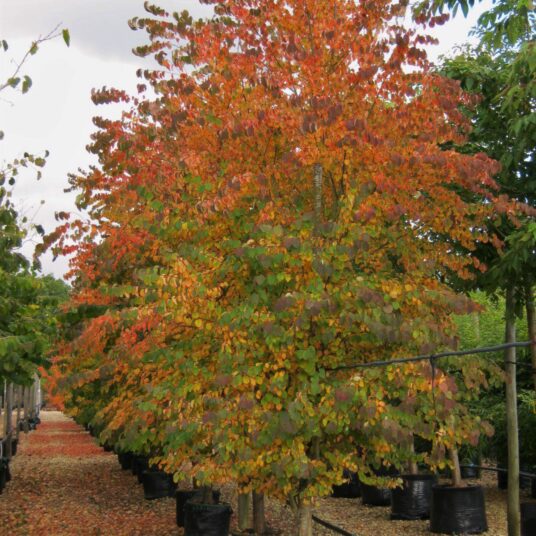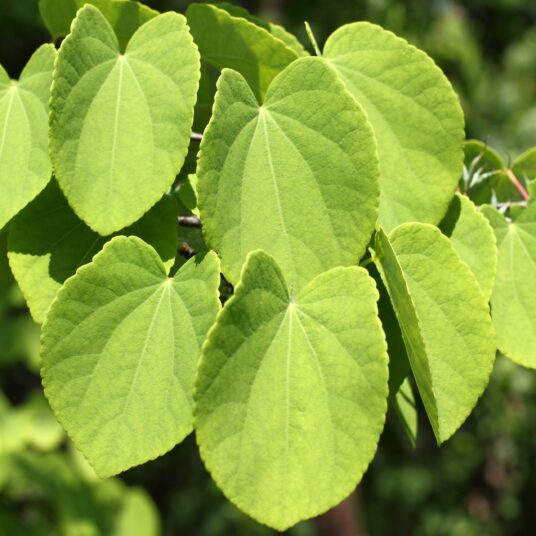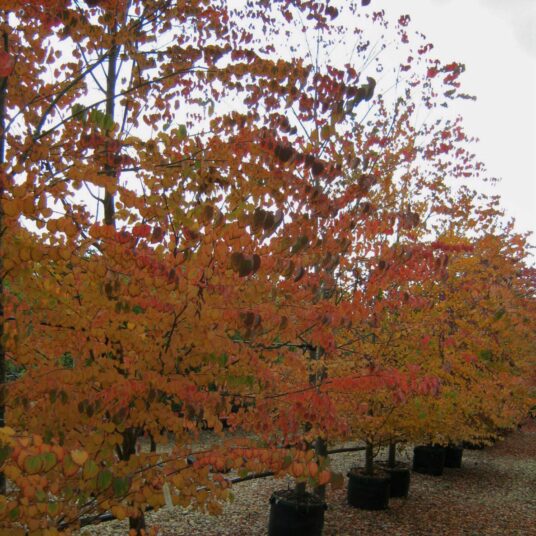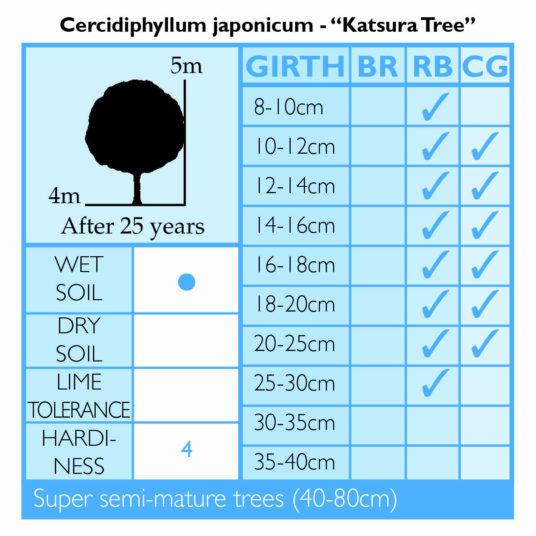 Cercidiphyllum japonicum
"Katsura Tree"
Enquire
Tree Information
This elegant tree is known in Japan as Katsura from where it originates. Here in England we lovingly call it the candy-floss or the caramel tree due to the sweet pleasant aroma from its fallen leaves.
Its branches are formed by long shoots, creating a mass of small thin twigs. When back-lit in the winter months, its canopy creates quite a unique feature with an elegant lacy shadow. In spring the leaves unfold shades of coppery bronze and purple. This is quite early and they can be damaged by late frosts. This is recovered quickly should it happen and the refreshing lime green summer shades display. The leaves are wonderful heart shapes and come autumn the tree becomes ablaze with fiery oranges and flamingo pinks. On acidic soils, it develops magnificent colours of neon purple and Merlot red.
As autumn fades, the leaves fall and a uniquely sweet aroma is released. Scent being subjective to the individual, it has been described similar to candy-floss, freshly baked biscuits, brown caramelised sugar, and even unicorn breath.
Best situated on pathways where many people can not only enjoy its beauty but passing feet will disturb the fallen leaves and revive the pleasant aromas. Designers go-to tree for when instant ornamental appeal is required.
| | |
| --- | --- |
| Size | 5m high x 4m wide after 25 years |
| Environment | A shallow rooting tree which will establish in most well drained soils, preferably loam. It likes a sheltered position to protect its early spring leaves from frost. Perfect on pathways where feet can disturb the fallen leaves and the aroma of freshly baked biscuit can be released |
| Canopy | Dense crown compact with small thin twigs. It matures into a rounded form with an un-swept graceful character |
| Foliage | Fabulous heart shaped leaves unfold a copper purple in early spring. These freshen to a vibrant lime green for the summer months. Come autumn they become ablaze with shades of fiery yellows, deep oranges and flamingo pinks. On acidic soils it even develops hues of neon purple and Merlot red. When fallen, the leaves release a sweet pleasant aroma of candy floss and caramel |
| Multi Stem | Multi-stem option available |
Commercial Trees Enquiry
Please note this is for trade only.