Cedrus deodara
"Himalayan Cedar"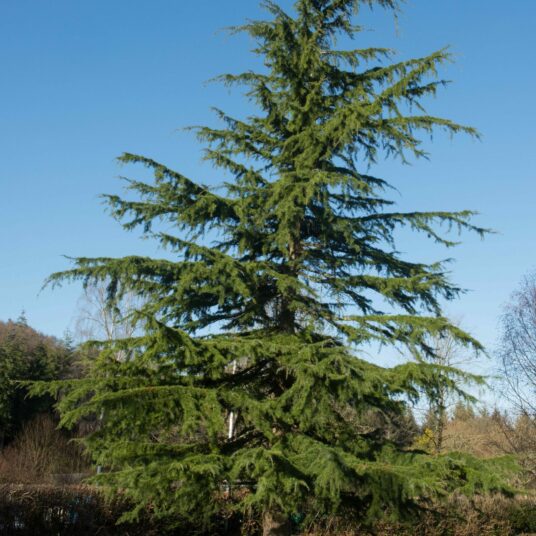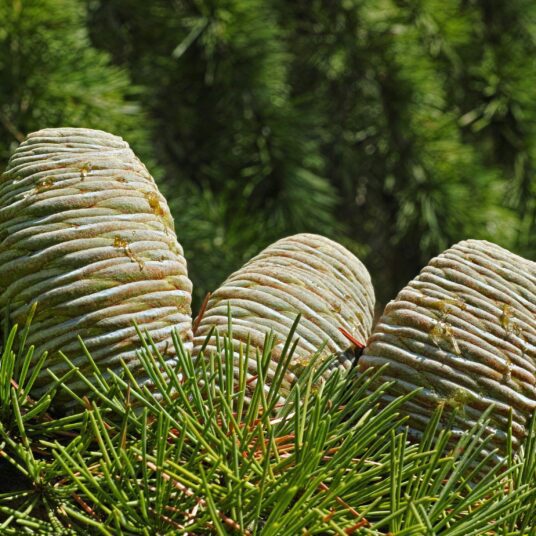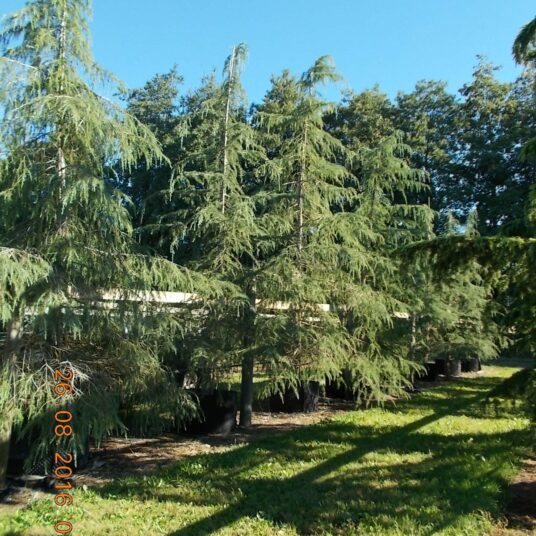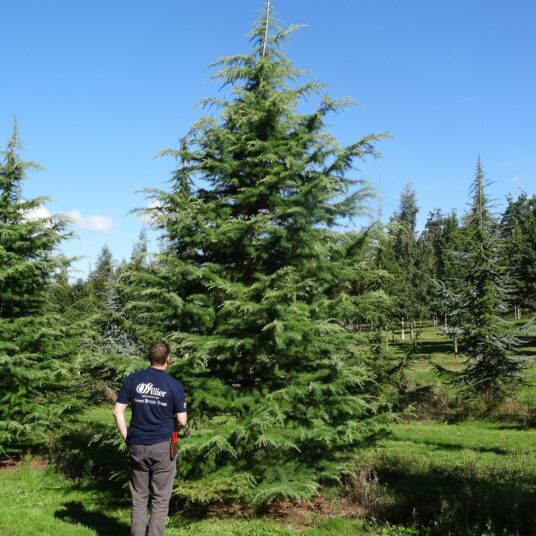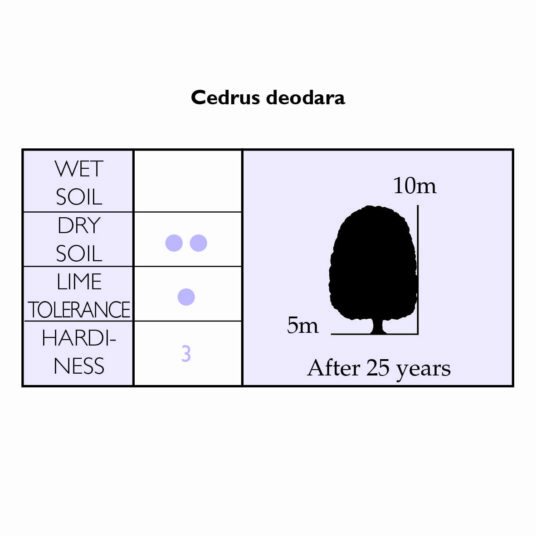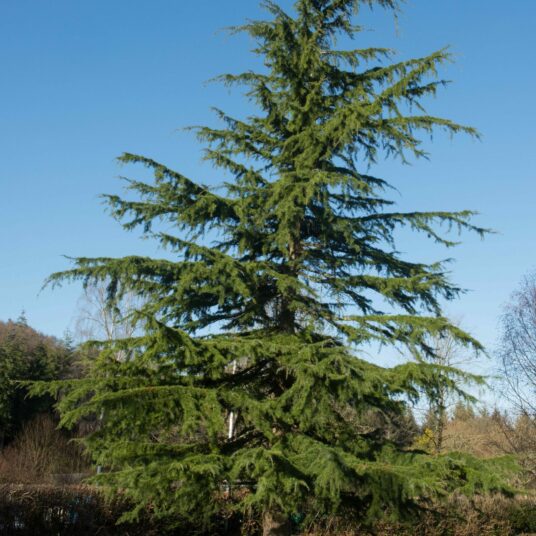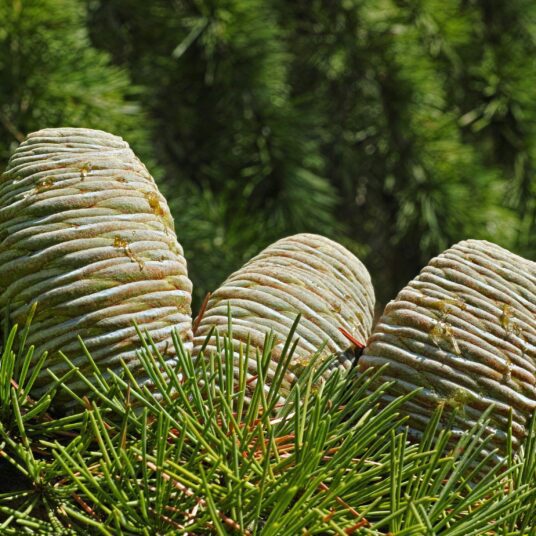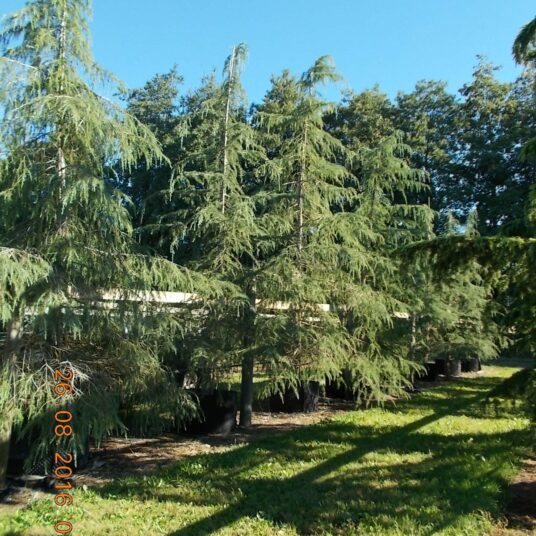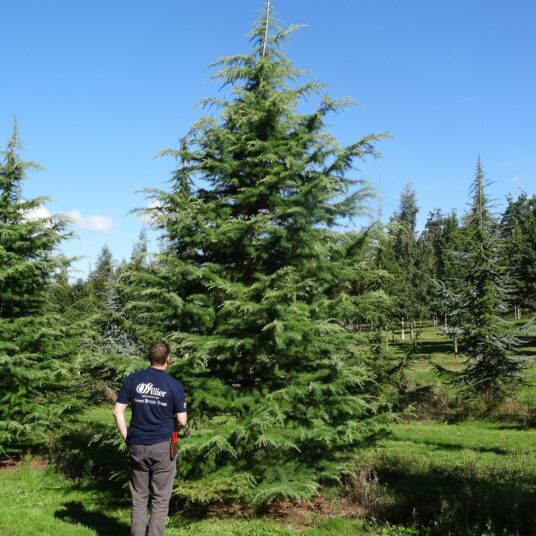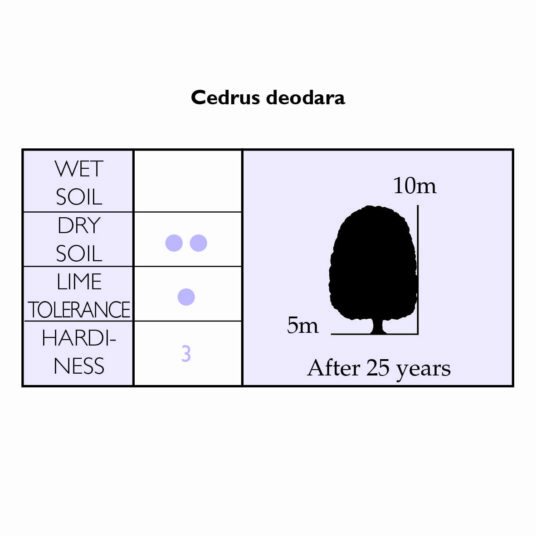 Cedrus deodara
"Himalayan Cedar"
Enquire
Tree Information
An elegant and refined tree that is native to the Himalayas. It is quite pyramidal when young with a single central leader. This gracefully droops over at its top in a relaxed handsome manner. The branches are lateral which emphasises the drooping tips that are pendula at their ends. As it matures, it broadens out becoming flatter. In its natural, warmer habitat it will reach magnificent heights of 80m tall. Here in the cooler climates of the UK, it is content at around 30m.
Its foliage is groups of needles clustered together in bundles of 30. They are a charming slate green, sometimes with a palette of blue. The female cones are around 15cm tall and quite distinct when mature.
A beautiful tree used in the UK simply for its graceful appearance. Ideal for parks, high-end business parks, and prominent designer gardens.
| | |
| --- | --- |
| Size | 12m high x 5m wide after 25 years |
| Environment | Enjoys a sunny bright area that is sheltered from winds. It performs well on most soils which are free draining but will become strained in wet locations and high pH levels. Used for its graceful beauty and large size throughout stately gardens and parkways |
| Canopy | A graceful canopy structure with a distinct central leader that elegantly droops over at its top. The branches are lateral which also droop pendula at their tips |
Commercial Trees Enquiry
Please note this is for trade only.