Cedrus atlantica glauca
"Blue Cedar"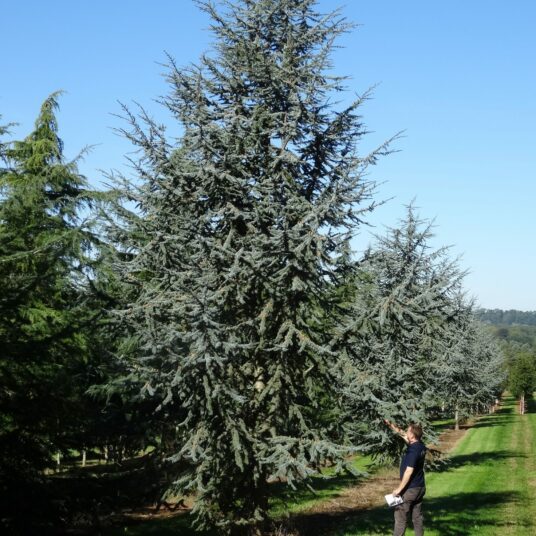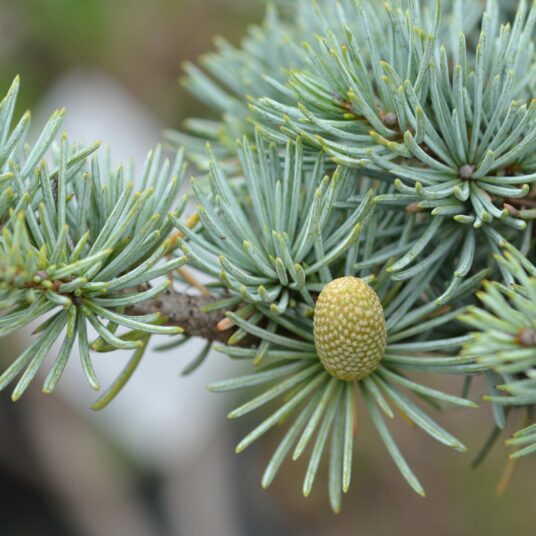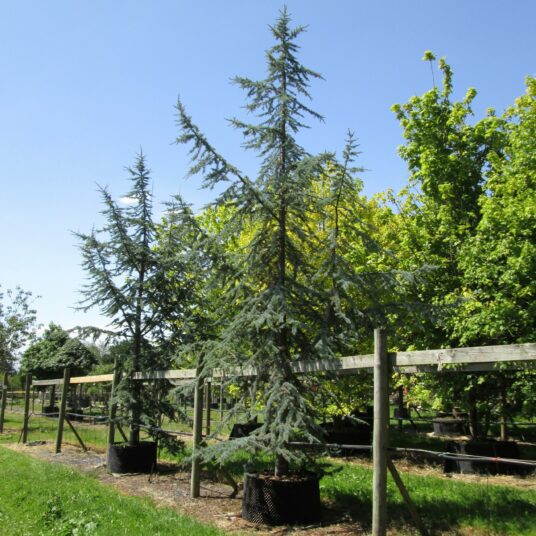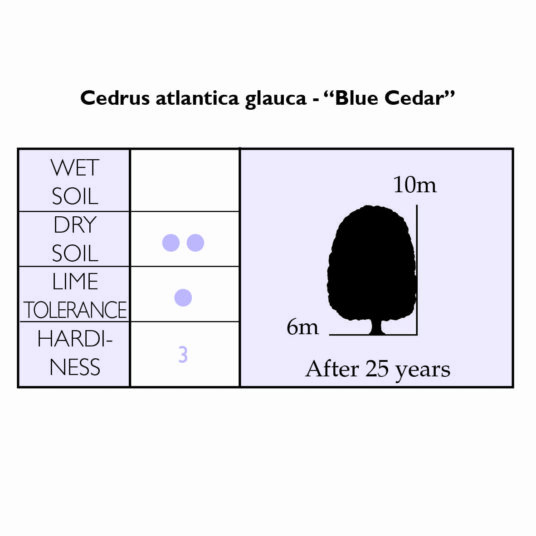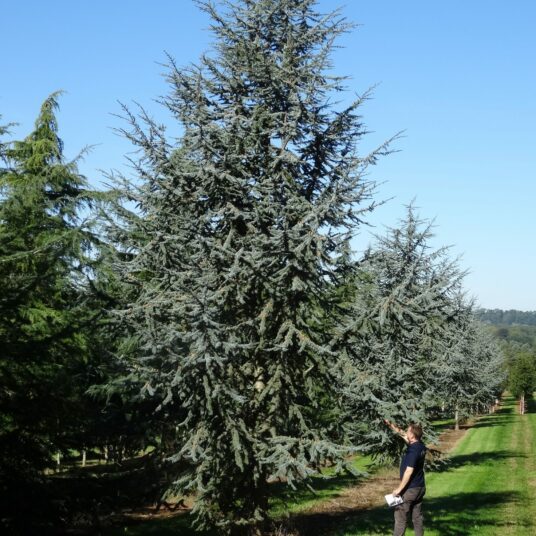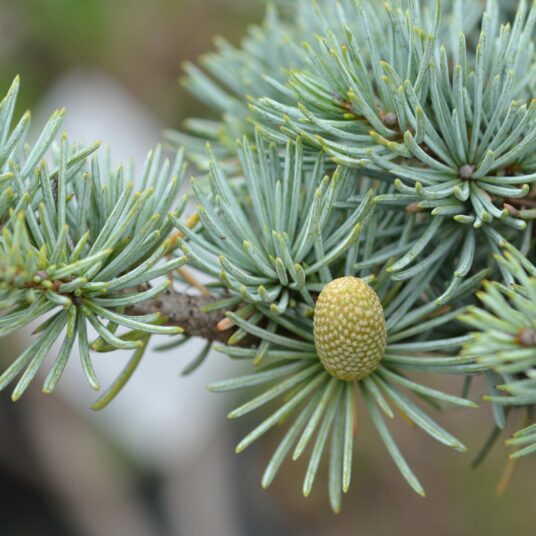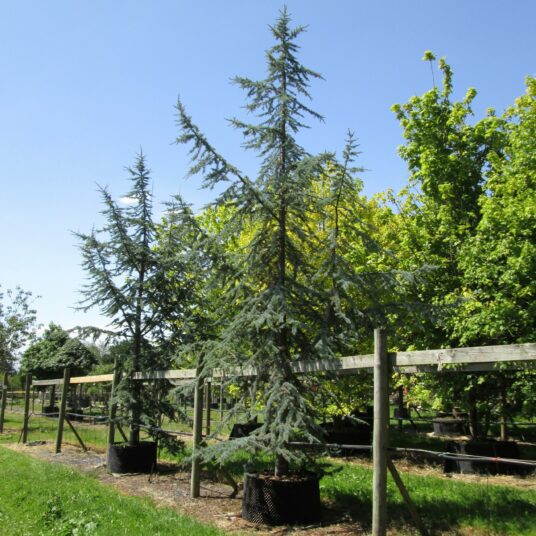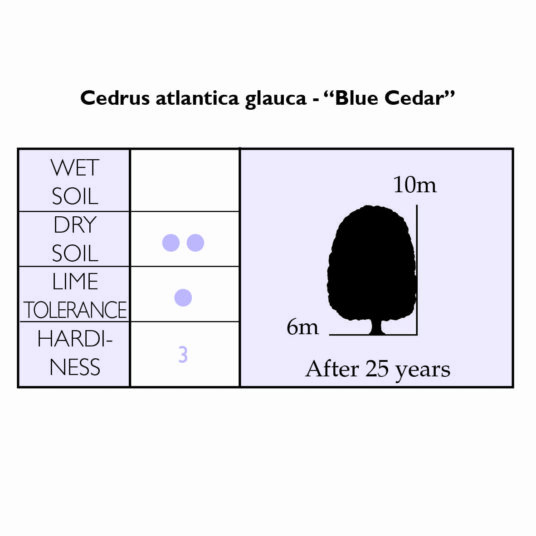 Cedrus atlantica glauca
"Blue Cedar"
Enquire
Tree Information
Native to the Atlas Mountains of Morocco, the Glauca are a strikingly beautiful conifer. Its dazzling silver-blue foliage envelops its branches in dense clusters of 30-40 needles. Being from the mountains, it enjoys open positions with full sun and deep well-drained soil.
Beginning as a pyramidal form whilst young, its branches turn up slightly at their tips. As it establishes and matures, its mountainous instincts take over and its branches grow out wide with an immense statues and magnificent forms.
Its distinct upright cones begin to appear in the autumn. These grow into purple-brown hues that the males release as seeds. The females mature further into shades of molten brown which remain on the branches over many years as an intriguing quality.
Due to its size, it is mainly used as a parkland tree. With calculated root preparation and radius canopy planning, this magnificent tree can be admired far more often in our everyday locations.
| | |
| --- | --- |
| Size | 10m high x 6m wide after 25 years. |
| Environment | Tolerant of a wide range of soil types including dry conditions. It requires well drained soil and will become strained in any water logging. Very resistant to air pollution. An extremely large tree used for parks and as an ornamental feature. Fantastic as a solitary specimen on larger public open spaces which allow is growth to fully extend. |
| Canopy | A youthful pyramidal shape broadening as it matures with a flat splaying crown. This opens up loosely with its branches stretching out wide. It grows to magnificent sizes becoming a notable feature of its landscape. |
| Foliage | Arguably the most remarkable of the blue conifers. The foliage is an astonishing steel blue. |
Commercial Trees Enquiry
Please note this is for trade only.