Carpinus betulus
"Common Hornbeam"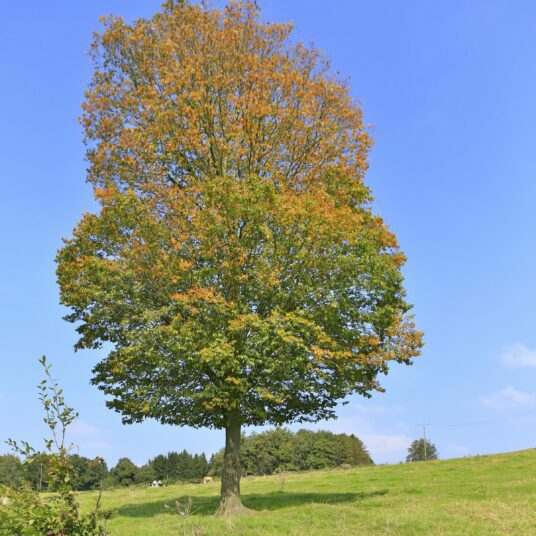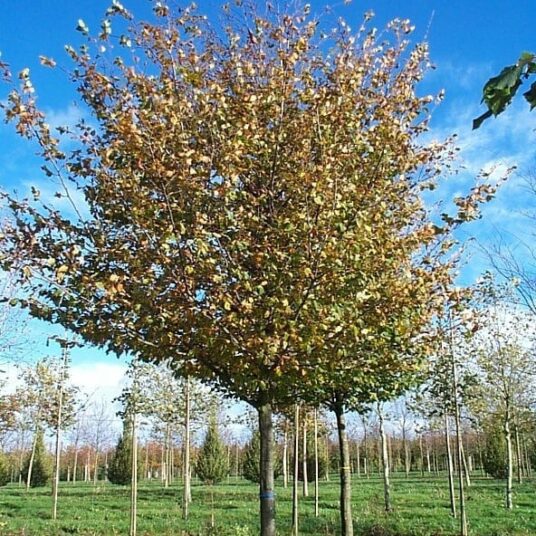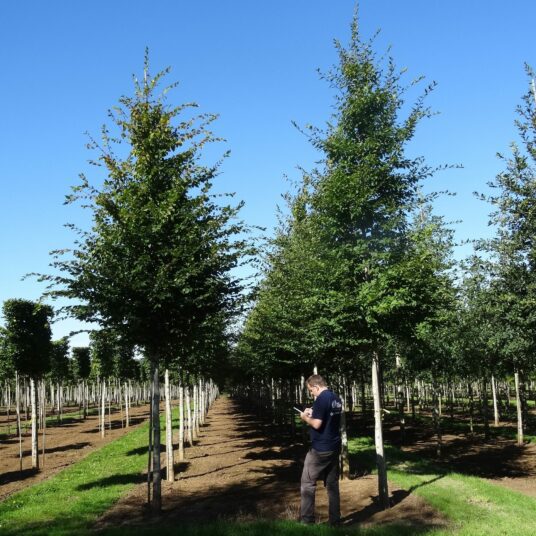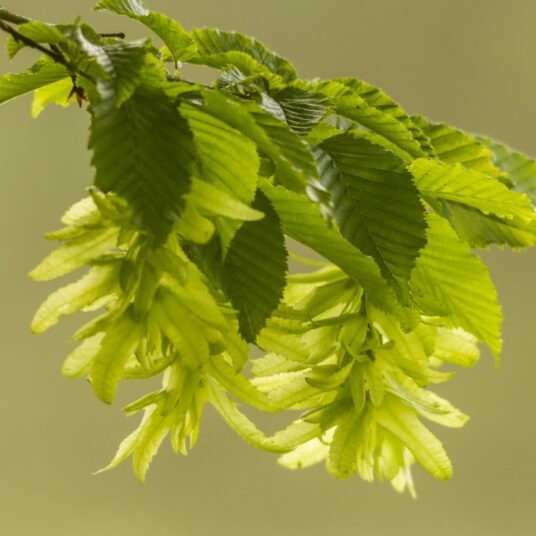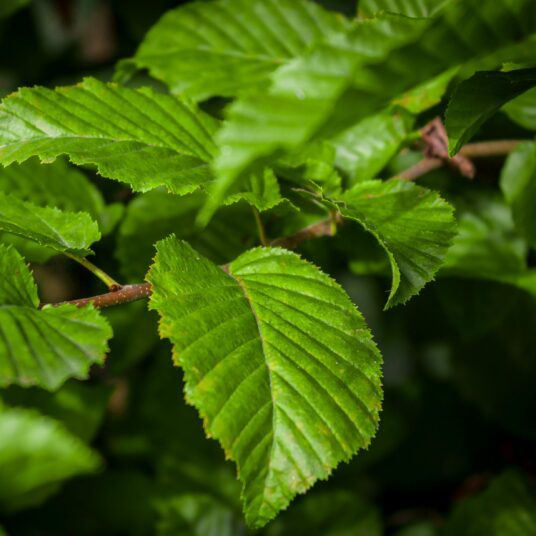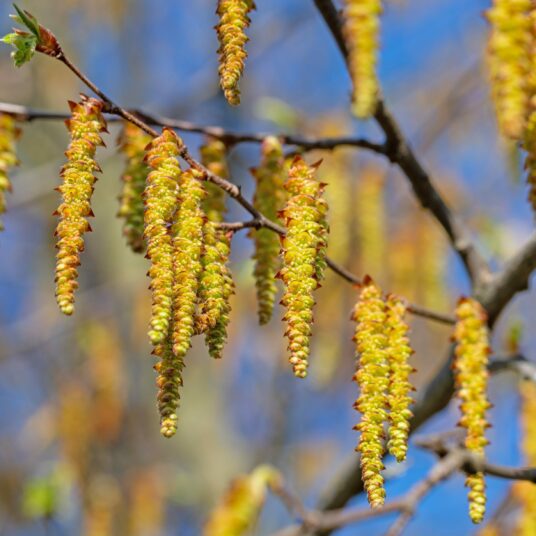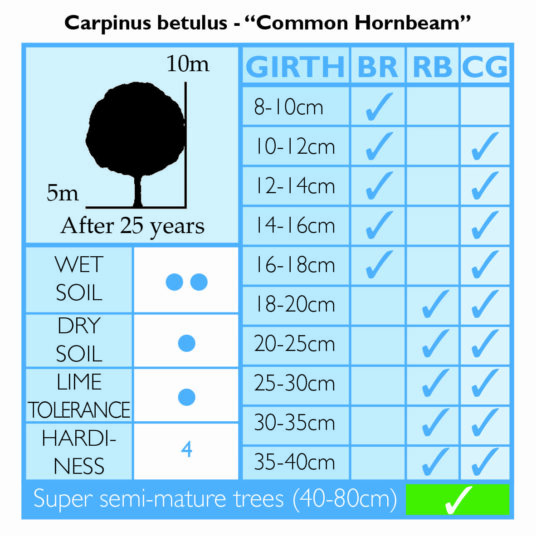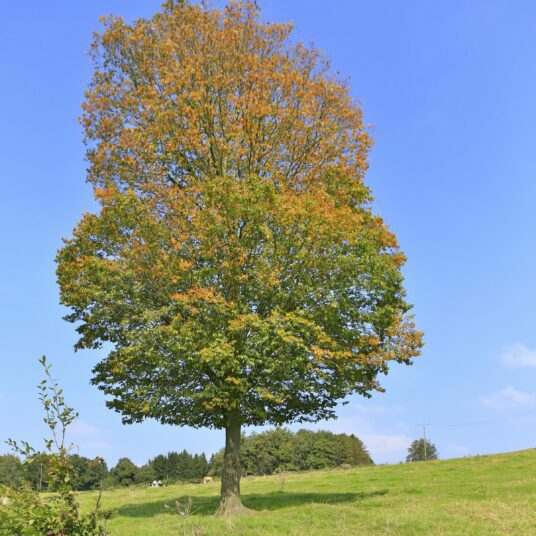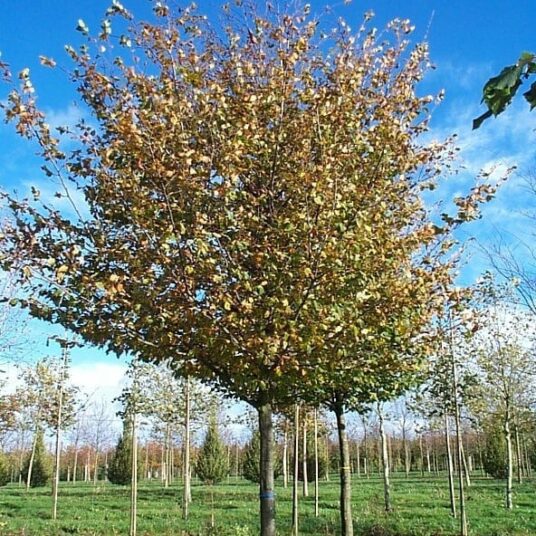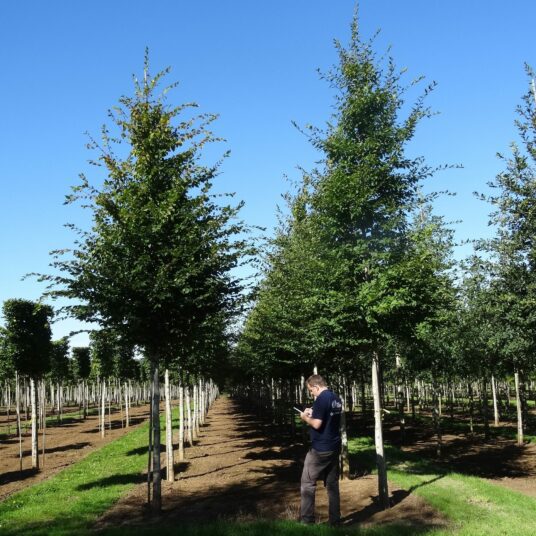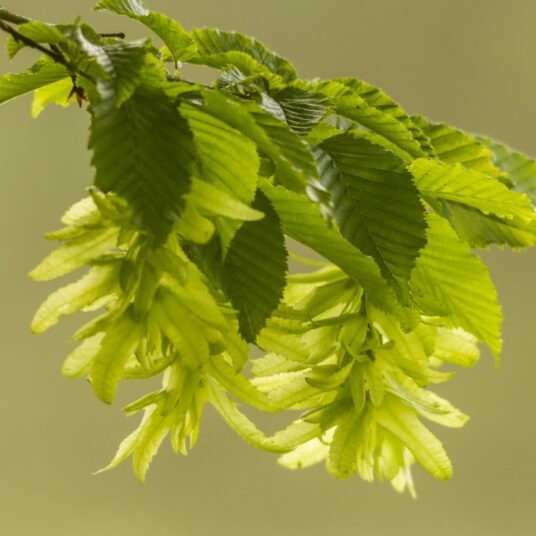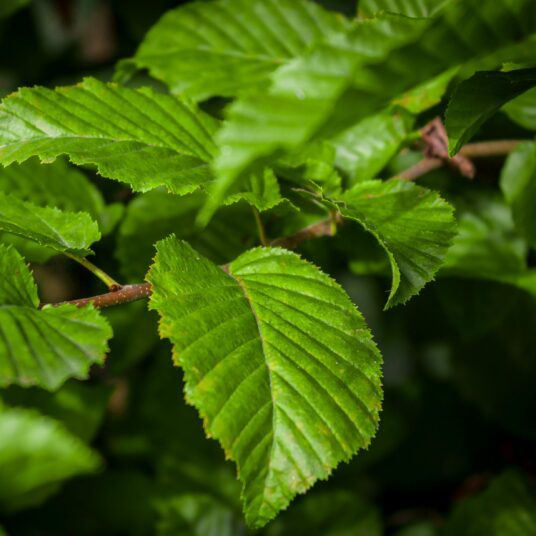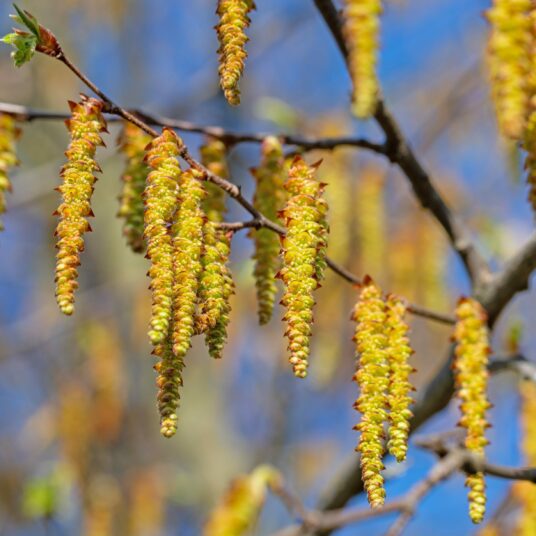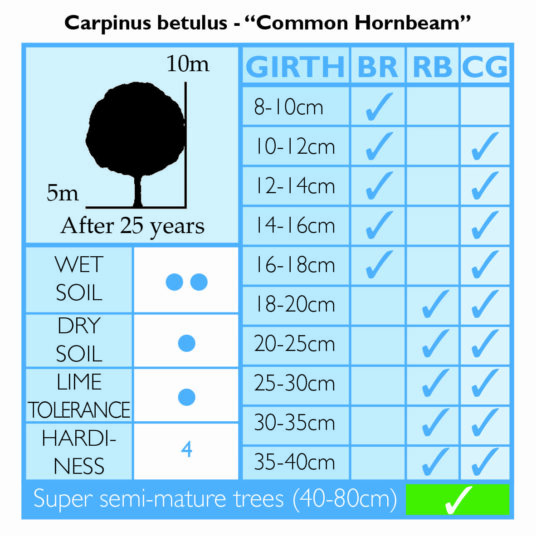 Carpinus betulus
"Common Hornbeam"
Enquire
Tree Information
One of our British native trees, the Hornbeam is the saviour and dominate species for many of our ancient woodlands. It thrives within heavy, unfavourable soils like clay and chalk. Its fallen leaves create a leaf litter rich in nutrients which improves the soil over time. It tolerates short periods of water-logging but becomes stressed in lighter, dry soils. Its roots are far-reaching and quite shallow, usually remaining in the top 300mm of soil. This should be considered when designing planting locations and the root establishment area. For advanced establishment rates of success, plant Root-balled or Bare-rooted from our field grown production during the dormant season.
The trunk becomes fluted, incredibly smooth with grey-green bark. As the leaves and branches, the trunk is open to being guided and can be trained into crooked or windswept features.
Its leaves appear vibrant with a healthy spring lime green colour. These are deeply veined and show characteristic crinkles. During the autumn the canopy becomes a golden yellow with hues of butterscotch. As winters develop they become the classic nutrient-enriched treacle-coloured leaves that hang crisply on the branches. Being happy for pruning attention, it holds its coppery leaves through the winter when it has been maintained and worked each year.
Being easygoing and adapting its shape, the Hornbeam is ideal for a large range of project requirements. If left undisturbed within a parkland or estate, it will become a large impressive tree that will mature well over 200 years old. When pruned, it can be used for dramatic and creative ideas open to the designer's imagination. We have field-grown Archways which can be planted to proudly announce a hotels spot for special wedding photography. For a minimalist look within distinct inner-city high streets, try planting clean-cut cube headed Carpinus.
For a living roof canopy to offer shade to outdoor dining, try planting 6 Parasol Carpinus in two lines of three. The flat-top canopies will grow into one another, allowing the slightest ripple of light through to the shade underneath. The clear stem trunks will look minimalist and natural.
| | |
| --- | --- |
| Size | 10m high x 5m wide after 25 years |
| Environment | A hardy shade favouring tree which can grow on a range of soils, including chalk and clay. This native tree is tolerant of poor planting conditions and pruning schedules, making it ideal for roadsides and central reservations |
| Canopy | Densely branched conical canopy whilst growing. Through maturity it develops into a bottom-heavy pear-drop shape. Accepts pruning extremely well, allowing crown raises and thinning works for urban requirements |
| Forms | Because of its acceptance to pruning, the hornbeam can be trained into many forms for individual designs and bespoke landscape creations. These include pleached, cubed, windswept, archways and many more. For a full list of trained forms, please request through Hillier trees |
Commercial Trees Enquiry
Please note this is for trade only.