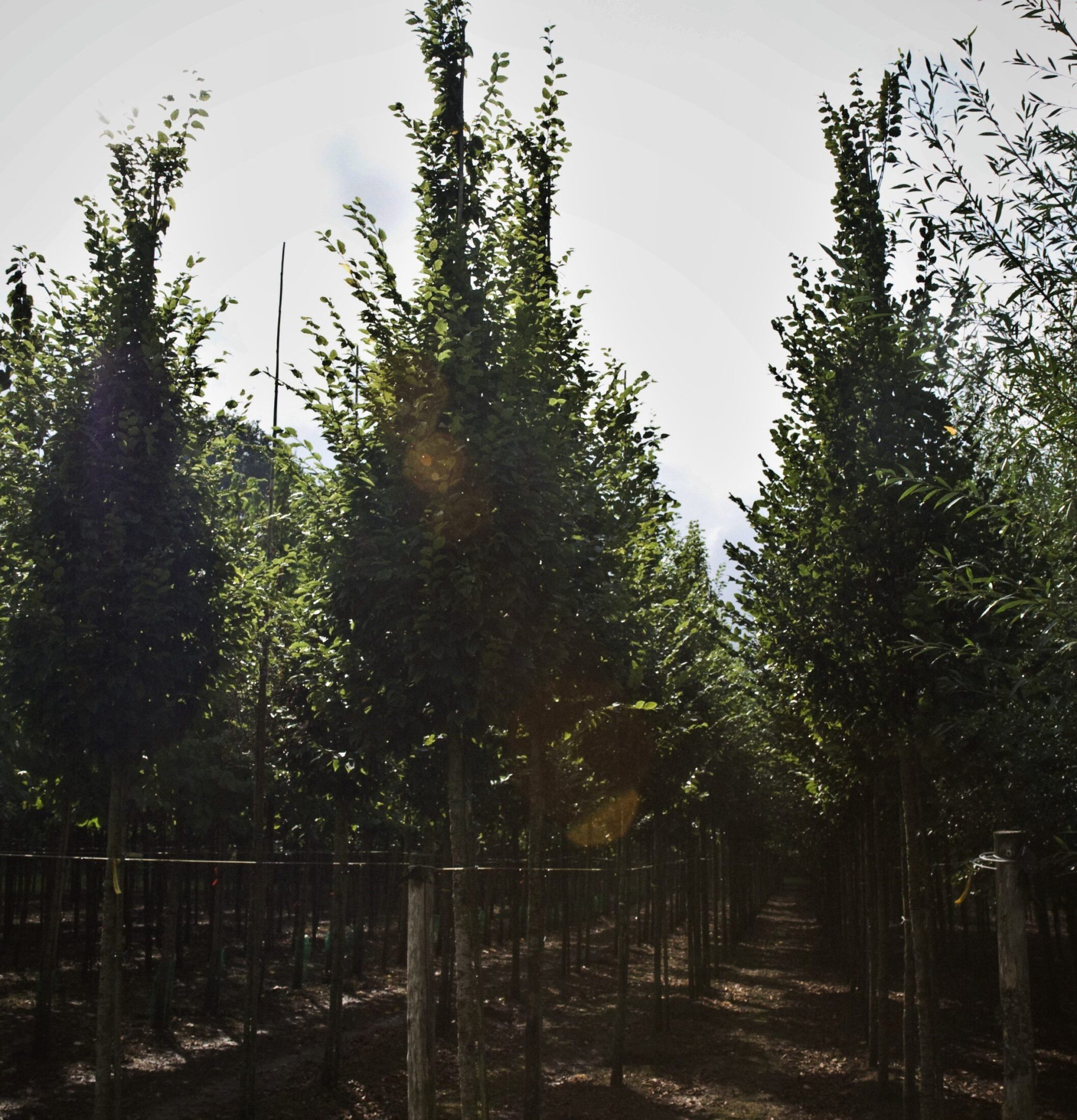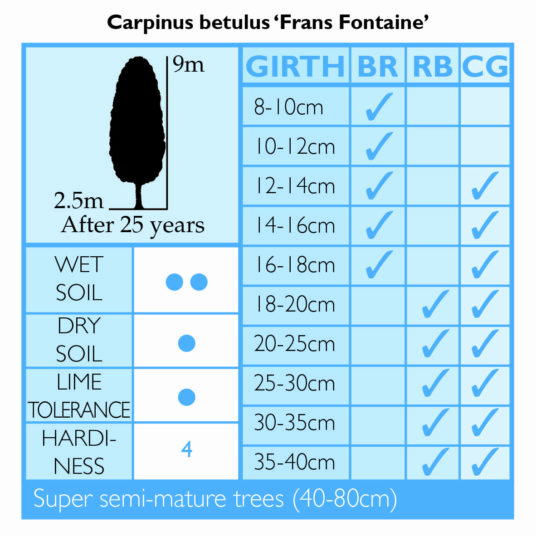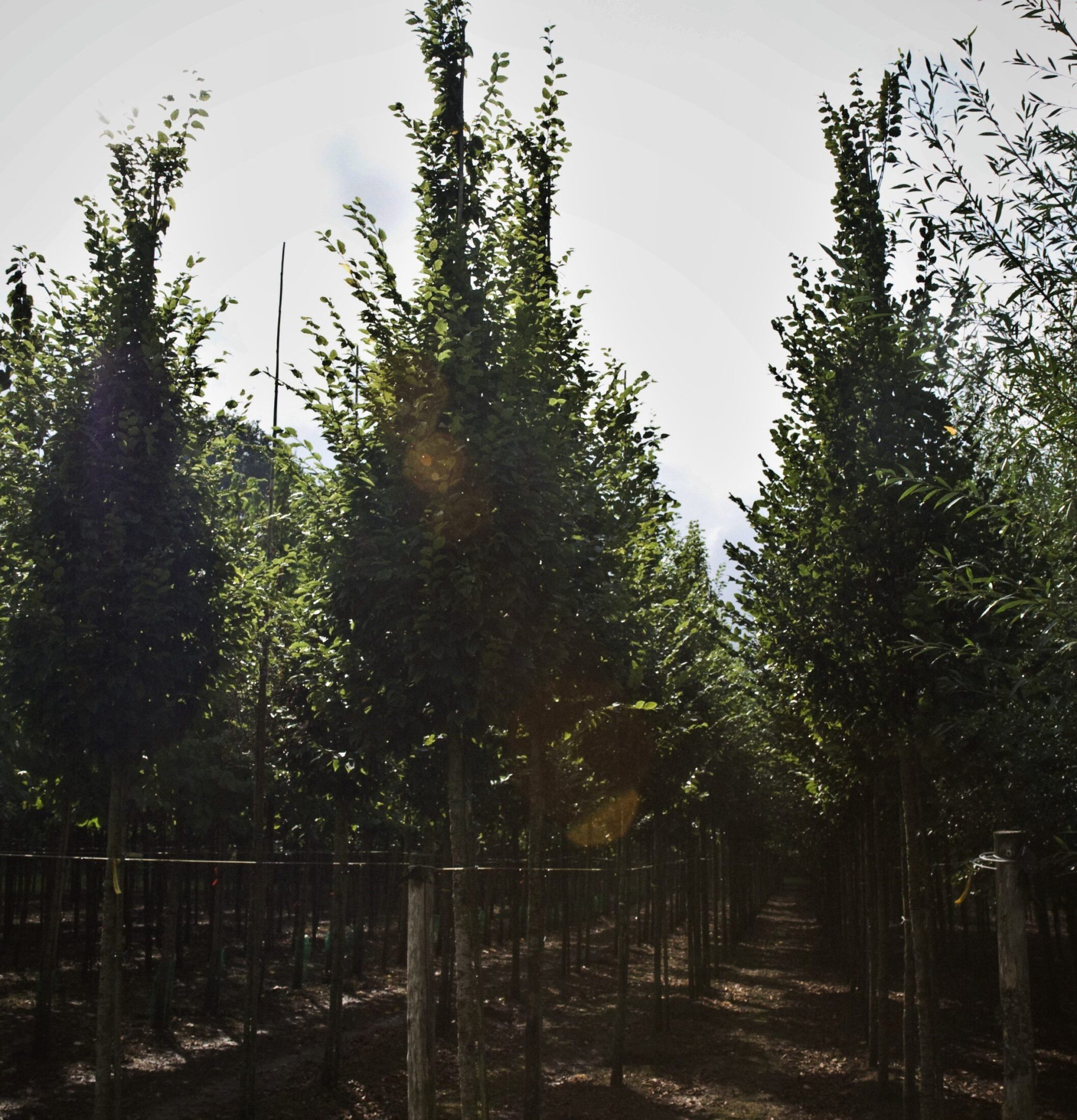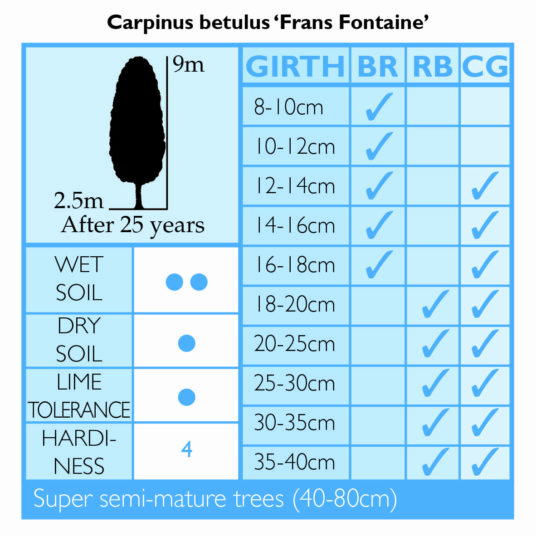 Carpinus betulus 'Frans Fontaine'
"Common Hornbeam"
Enquire
Tree Information
Carpinus betulus 'Frans Fontaine' will grow into a tree of medium size. This selection keeps its narrow upright form into maturity – a specimen of over 9m in height measures just 3m in width. Use this form where a fastigiate habit is required rather than Carpinus betulus Fastigiata. Makes a great avenue where a long-lived quality tree is required and space limited.
Commercial Trees Enquiry
Please note this is for trade only.