Betula utilis var. jacquemontii
"Himalayan Birch"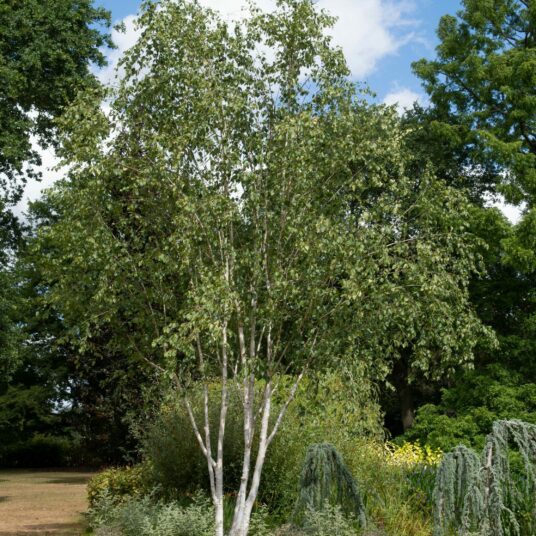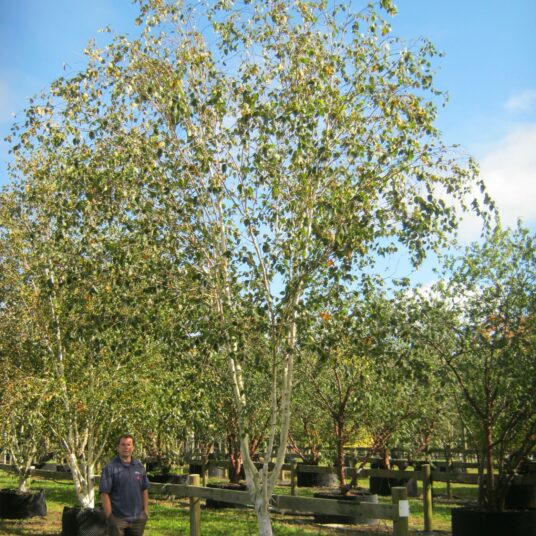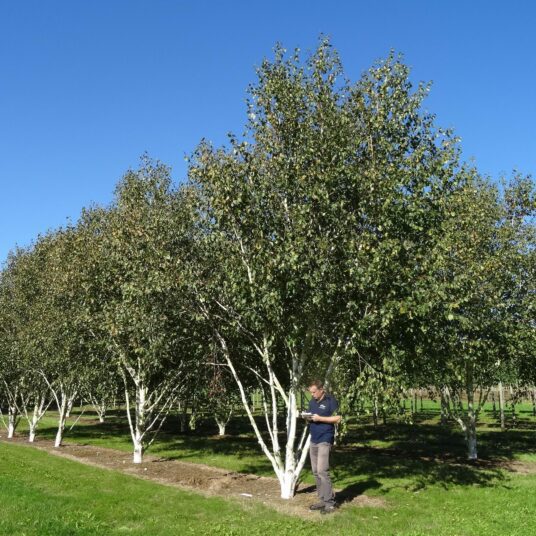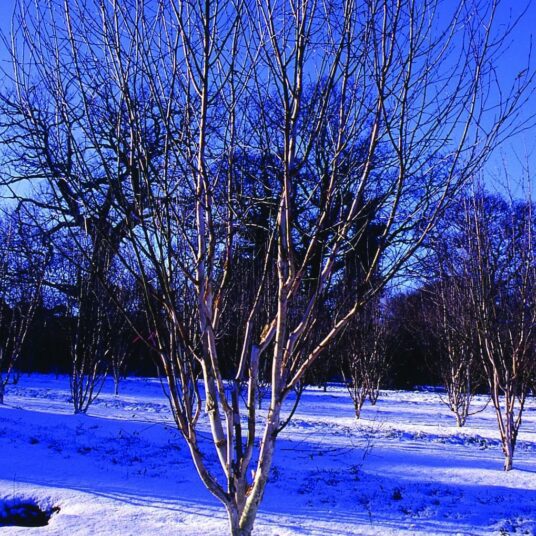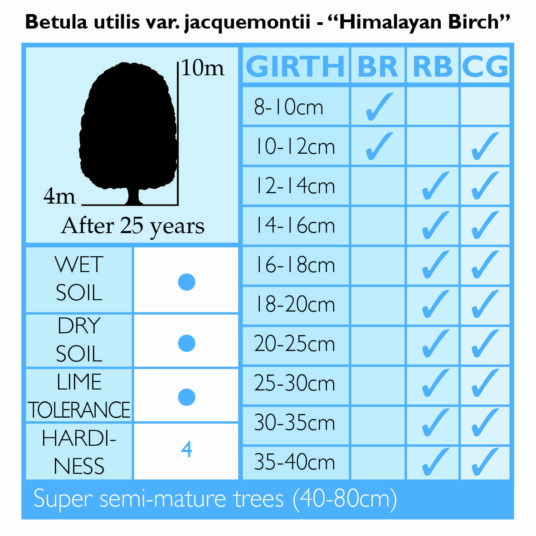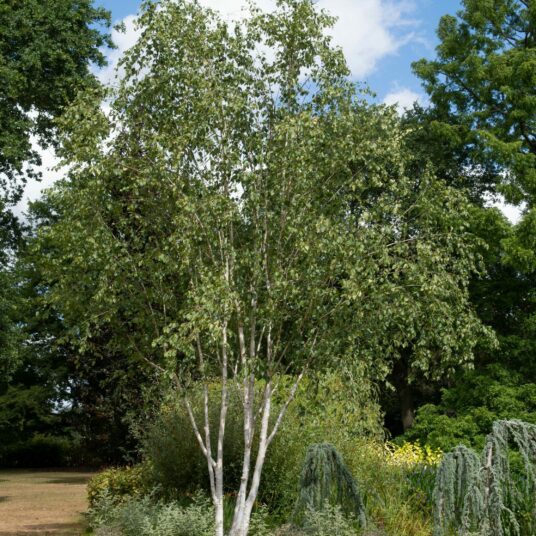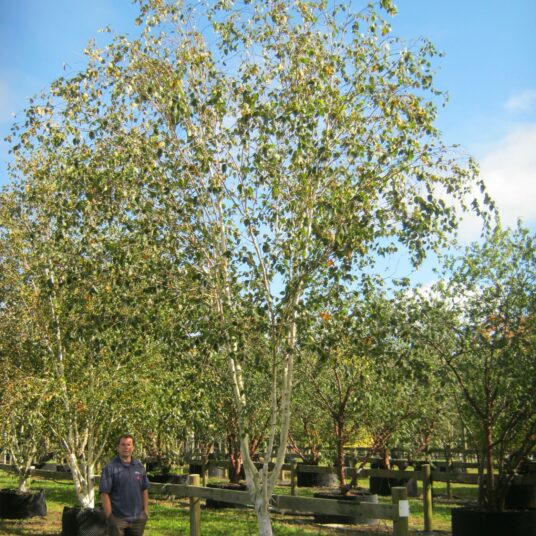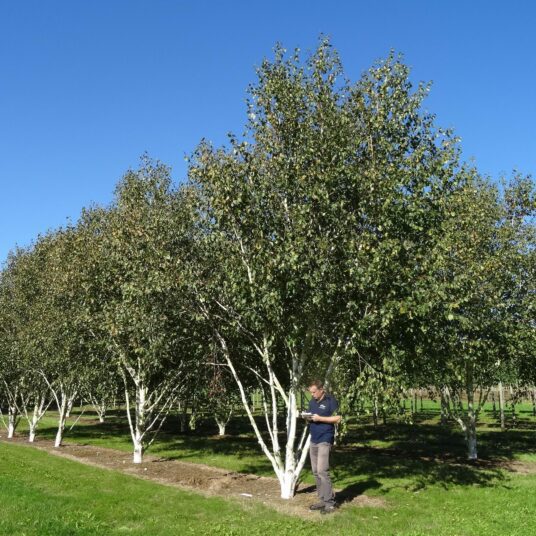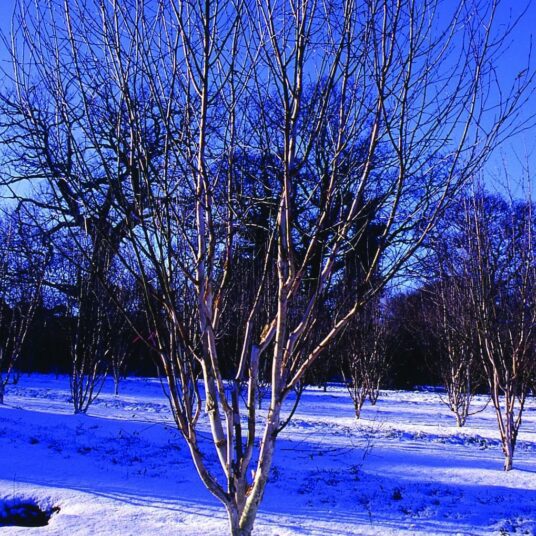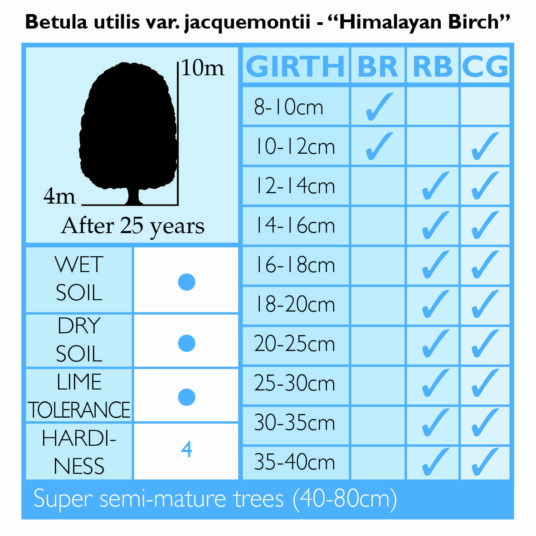 Betula utilis var. jacquemontii
"Himalayan Birch"
Enquire
Tree Information
Although native to the Himalayas, Jacquemontii is still the most recognised white stem tree in our industry, renowned for its startlingly white bark. During the summer, the canopy is fuller than most birch, bursting with dark green leaves. This creates one of the best shade trees to lie down underneath. The leaves have pale undersides, which causes the tree to shimmer with the breeze as you relax underneath looking up. During the autumn, the leaves melt to buttery yellow and into a deep toffee colour. During the winter is a pronounced ghostly bare but exquisite skeletal example of tree architecture.
In some nurseries even today, they produce the Jacquemontii tree from seed. With all the possible variations, this method makes it impossible for the colour to be consistent.
Hillier Nurseries pioneered the grafting of this tree. This ensures when you purchase a Jacquemontii from Hillier, you are guaranteed to receive the brilliant white Jacquemontii, 100% of the time.
For something really special, try planting clear stem Jacquemontii close to each other, against a backdrop of ever-green. Then, in the middle of this at the forefront, plant a multi-stem Betula keniaca. The warmth of its coffee-brown leaders will provide a soothing contrast.
| | |
| --- | --- |
| Size | 10m x 4m (height x width) at 25 years |
| Environment | Medium size tree which thrives in a range of locations, but excels in well drained soils |
| Multi Stem | Multi-stem option available |
| Flowers | 12cm long catkins produced before the leaves shoot in April. Quickly eaten by birds |
Commercial Trees Enquiry
Please note this is for trade only.