Betula pendula 'Tristis'
"Weeping Silver Birch"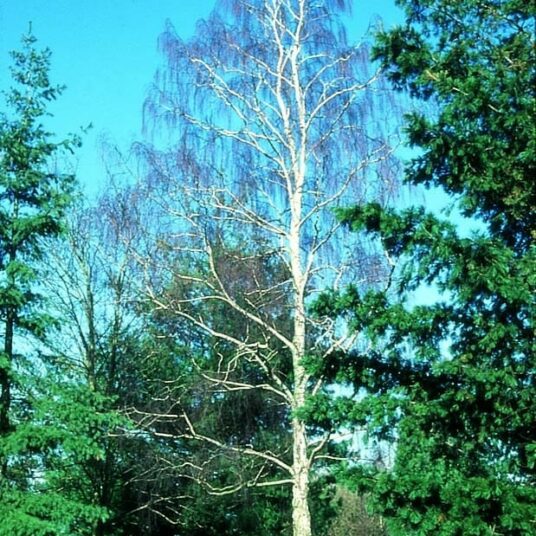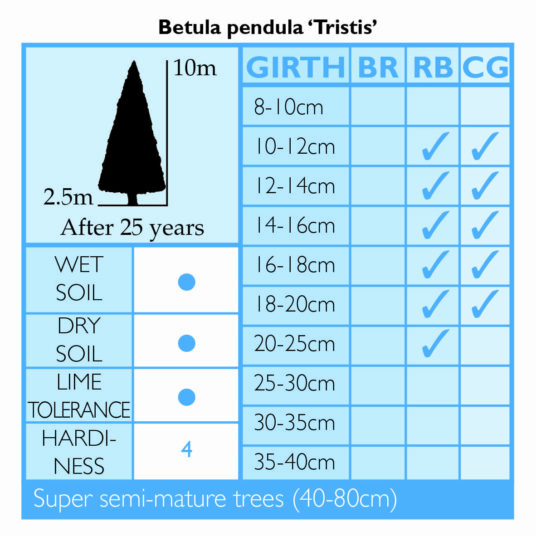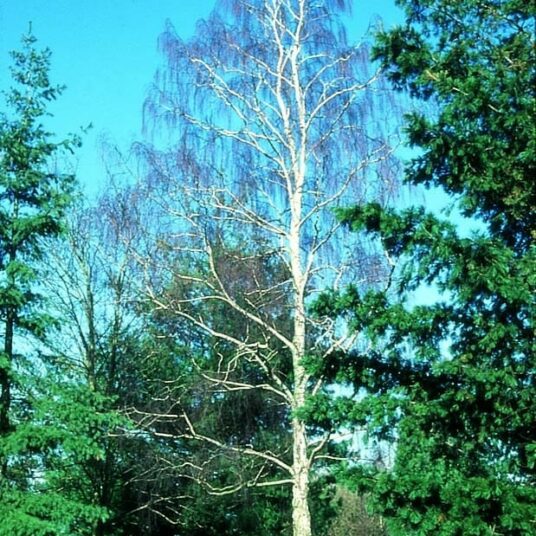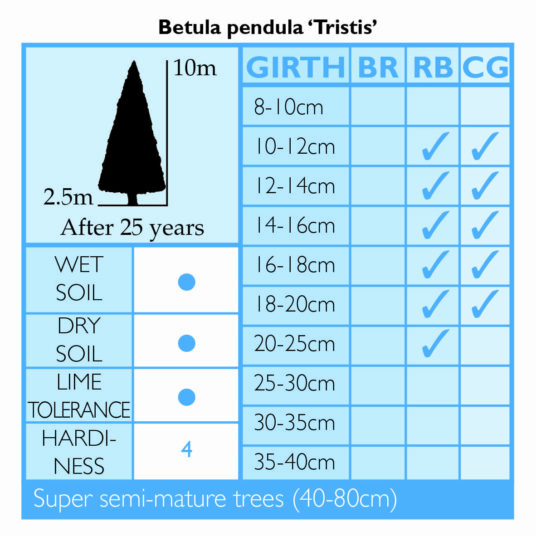 Betula pendula 'Tristis'
"Weeping Silver Birch"
Enquire
Tree Information
Betula Tristis is commonly known as the weeping birch and is quite similar to its cousin Betula pendula. It holds the same notable qualities and attributes as the birch, but its form is notably more slender and graceful. Its branches are long and heavy, gracefully weeping down which accentuates its delicate appearance.
Because of its weeping form, the wind rustles the leaves with ease during the summer months, casting a dappled shade that ripples on the ground like water. The Tristis will offer all-year interest though, especially winter months. Similar to a spiderweb, when a frost has been it reveals every delicate branch of this beautiful tree, making a stunning scene on the landscape.
This cultivar was originally introduced back in the 19th century and is a firm favourite for the designers of today.
| | |
| --- | --- |
| Size | 10m high x 3m wide after 25 years |
| Environment | Grows in majority of well drained soils. Ideal for tighter locations where the pendula would be too large |
| Canopy | Similar to the silver birch, the Tristis has a narrow, more slender form with longer weeping branches |
| Foliage | Rounded green leaves which provide dapple shade, turning golden yellow in the autumn. They are a valuable food source for many links of the food web |
Commercial Trees Enquiry
Please note this is for trade only.