Betula papyrifera 'kenaica'
"Kenai Birch"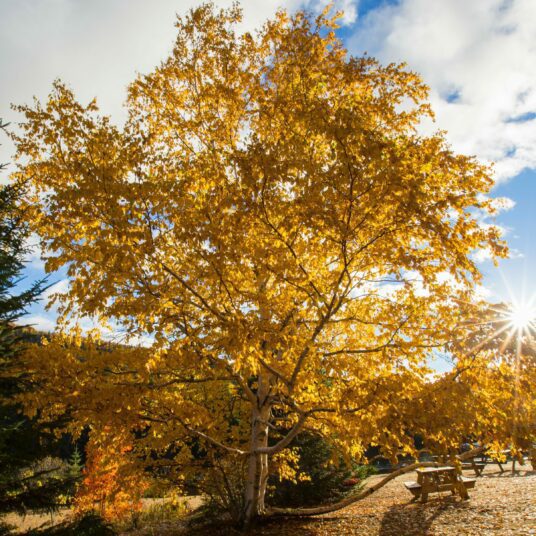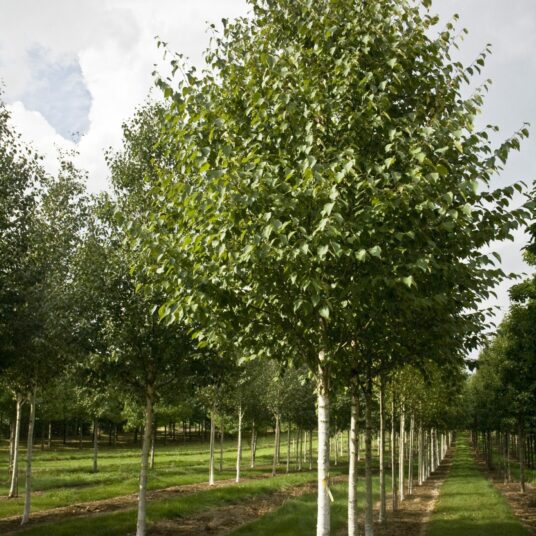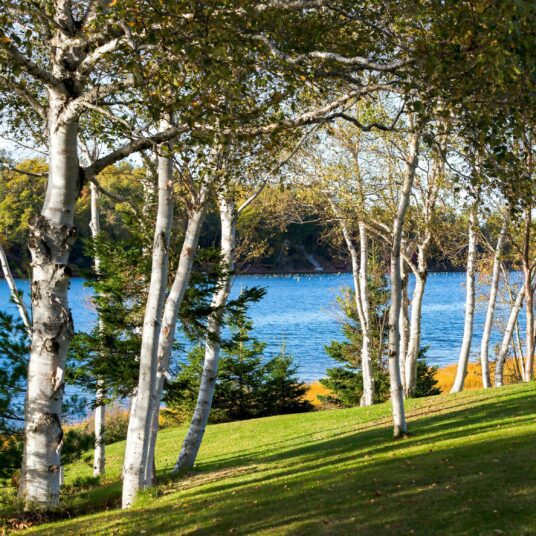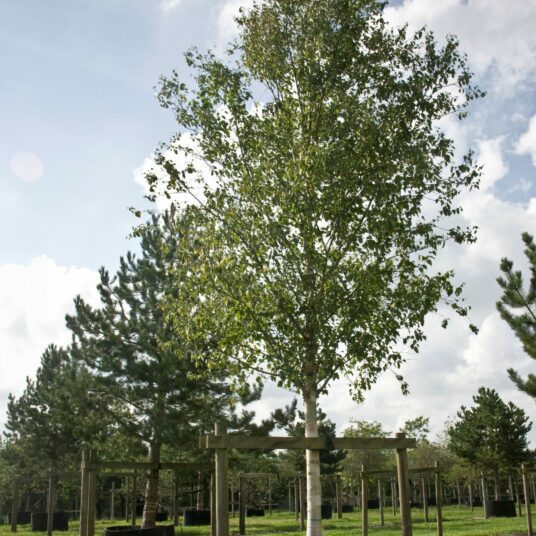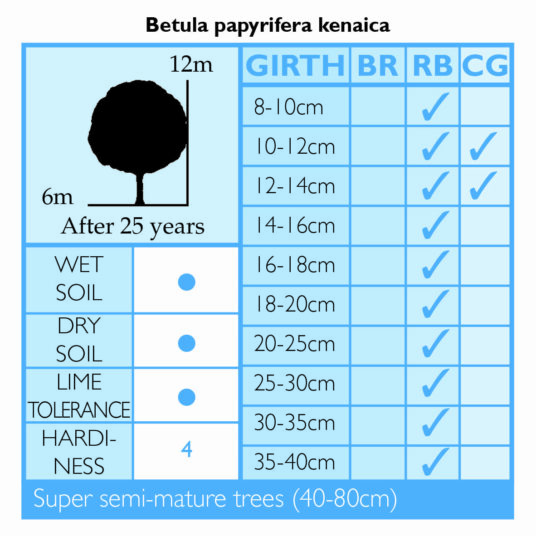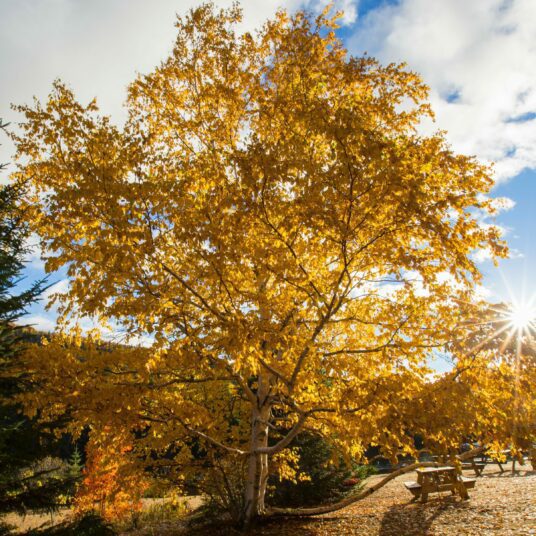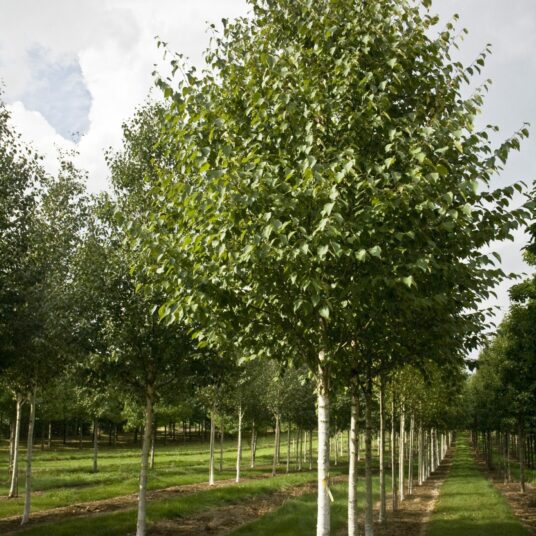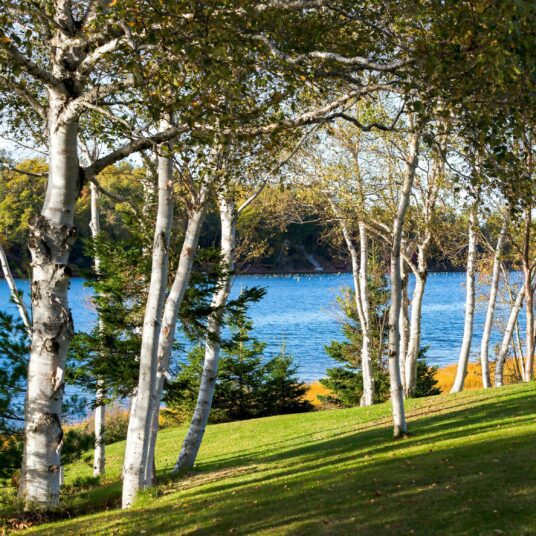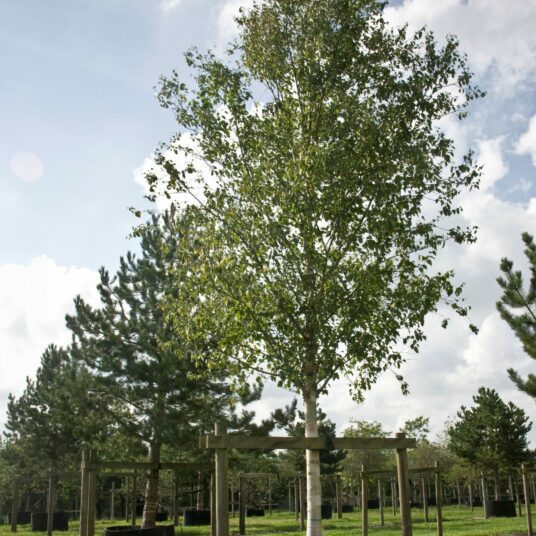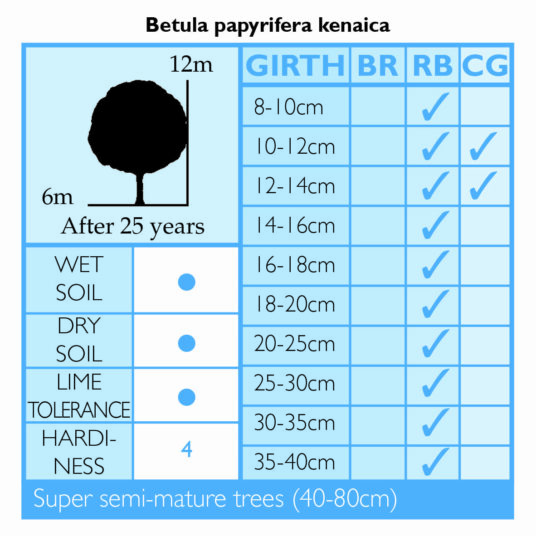 Betula papyrifera 'kenaica'
"Kenai Birch"
Enquire
Tree Information
The Kenaica is quite a unique birch that is native to the coldest locations of Alaska. It is a strong vigorous tree which grows upright, and feels right at home in any exposed, unprotected location.
During the cold winter months, it will not only thrive but will add some desired warmth to a still-frozen landscape. It is in fact very similar to a big serving of baked Alaska dessert. The Kenaica is a creamy meringue colour, with soft whites through its mature bark. As the younger branches stem out, this colour melts into deeper mahogany fudge and burnt toffee melts. This is fantastic as a multi-stem variety within a minimal winter location.
During the summer, the tree has golden-green leaves, which provide a dappled shade. This allows the unique bark colours to be seen during the summer and remain its prominent feature. The Kenaica has learned to take great care of its appearance. It has built up a resilience to the orange infectious spots of rust attack, ensuring its display remains unspoiled.
| | |
| --- | --- |
| Size | 12m high x 6m wide after 25 years |
| Environment | An ideal tree for cold, exposed sites which are prone to harsh temperatures |
| Resilience | Immune to the orange infections spots of Rust Attack caused by Melampsoridium botulinum |
| Multi Stem | Multi-stem option available |
| Bark | A stunning contrast of warming malted coffee belonging to the trees younger growth and stems. This softens to subtle shades of fudge on the more mature branches, down to creamy white on the trunk |
Commercial Trees Enquiry
Please note this is for trade only.