Betula nigra
"River Birch"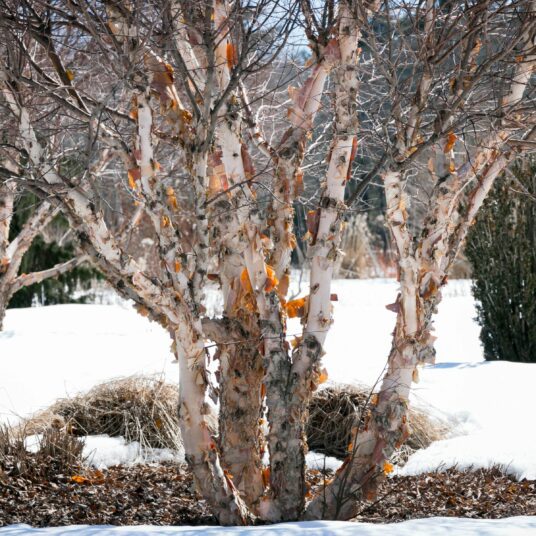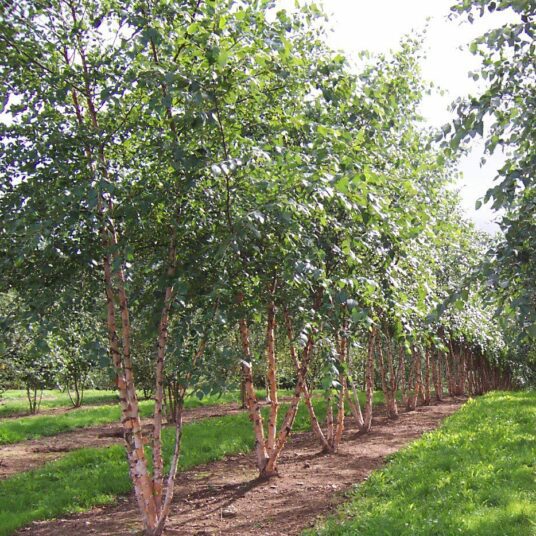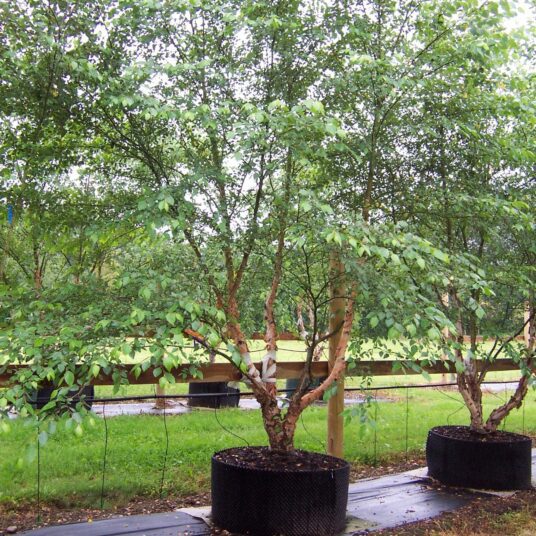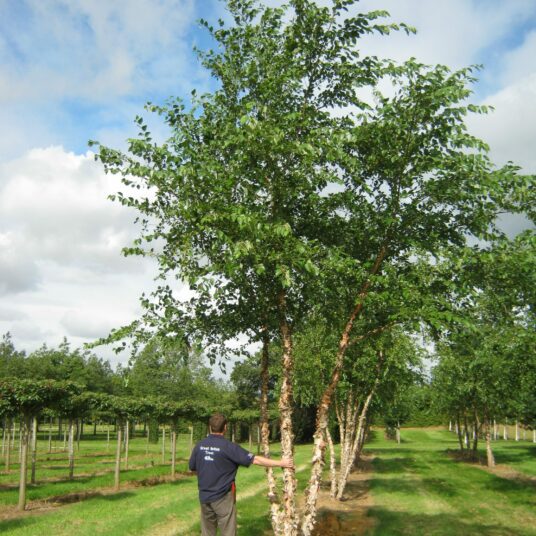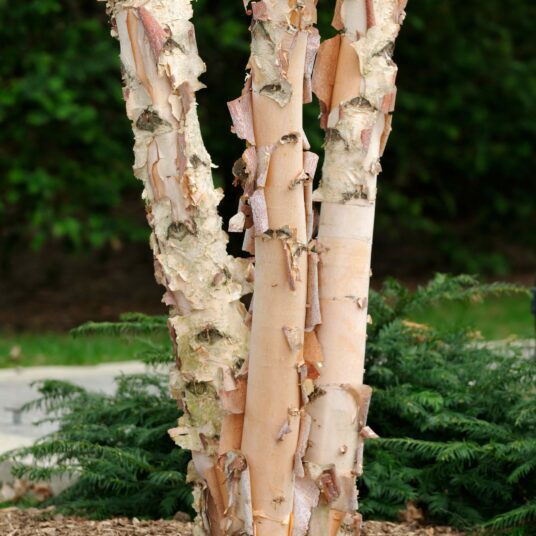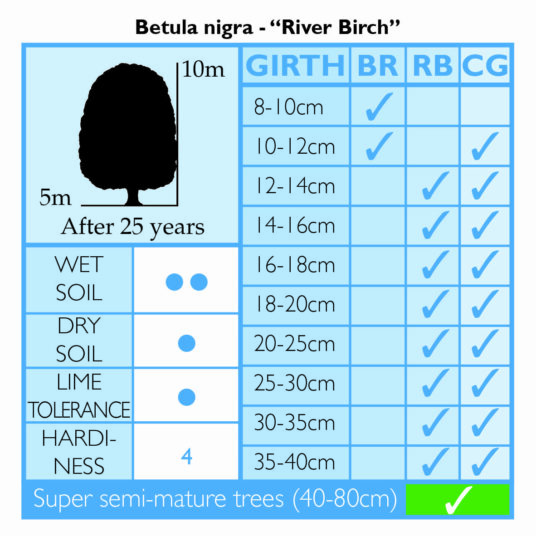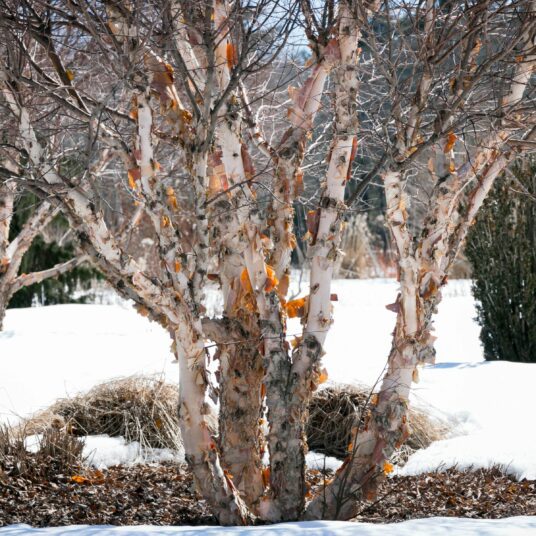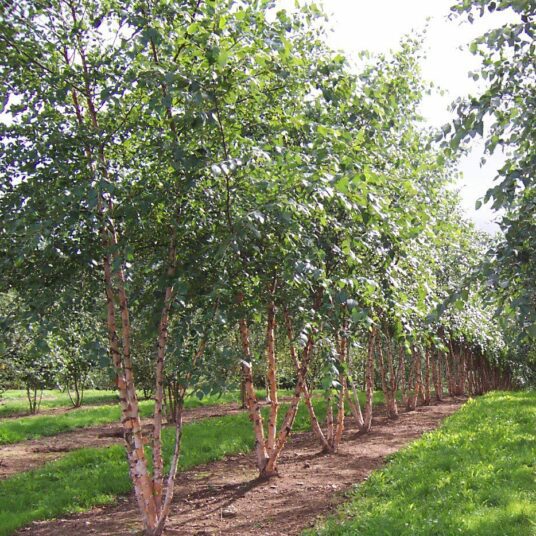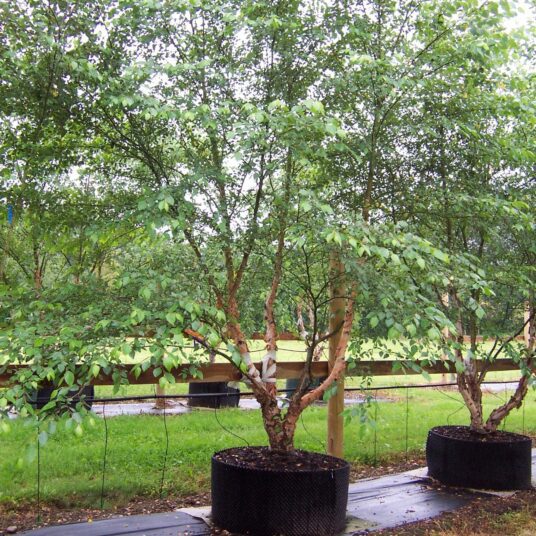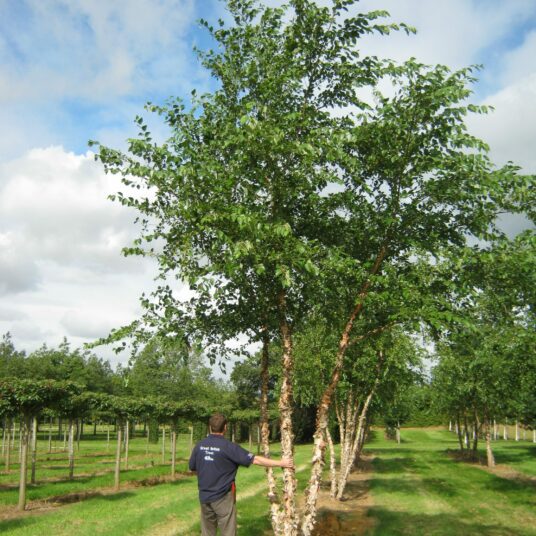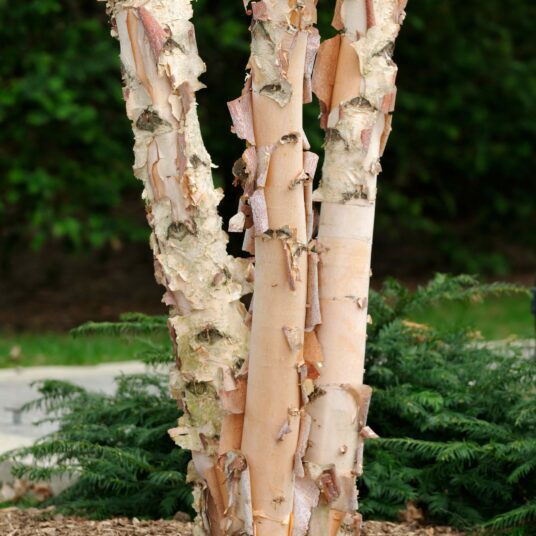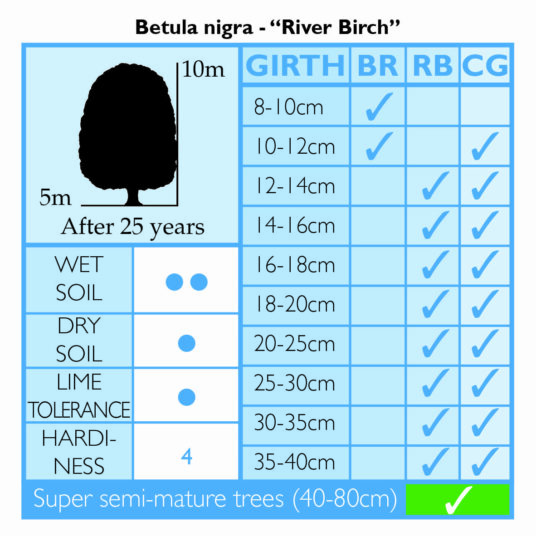 Betula nigra
"River Birch"
Enquire
Tree Information
Betula nigra is perfectly suited for the harsh conditions of our urban locations and can be used as a great alternative to London Plane. Although the birch is a family that mostly thrives in colder climates, the nigra tolerates heat undoubtedly well. This grants it a practical choice where locations are surrounded by buildings that reflect high concentrations of heat.
Originally native to the swampland of southern America, the river birch thrives in sites prone to extreme water-logging and can tolerate poor soil structures such as clay.
Its unmistakable bark is certainly its key feature of interest, with clear stages of maturity. During its youth, it peels thin warm layers of coral pink, which rustle gently in the wind revealing the new bark below. As the tree matures, these soft colours develop into a deeper, cocoa brown and burnt amber.
For populated urban locations, our heavy standard tree with a single central leader is an ideal choice. Due to the charm of the bark, Hillier also grows first-class multi-stem varieties for its beauty as well as its functionality.
| | |
| --- | --- |
| Size | 8-10m high x 4m wide after 25 years |
| Environment | A hardy tree that tolerates both extremely wet and dry locations. Endures high temperatures, making it ideal for planting around sheer surface infrastructure that reflects heat |
| Multi Stem | Multi-stem option available |
| Bark | Easily its most prominent feature. Its bark peels in curls of cocoa coloured strips, revealing cinnamon cream swirls underneath |
| Flowers | Catkins are wind pollinated and up to 6cm in length. Quite unique for birch that these mature in late spring, offering yellow colour against the green leaves |
Commercial Trees Enquiry
Please note this is for trade only.