Betula albosinensis 'China Ruby'
"Chinese Red Birch"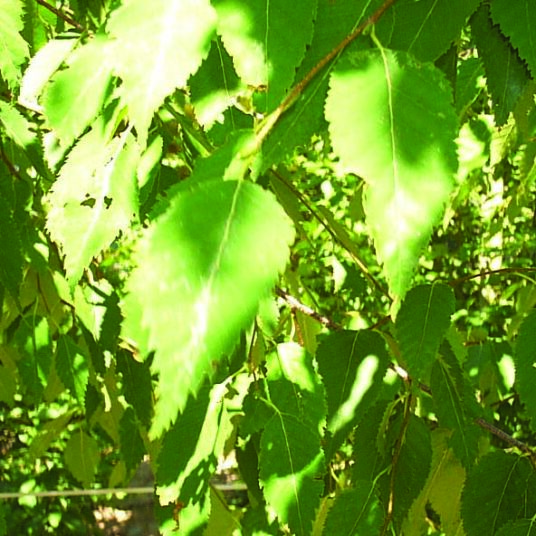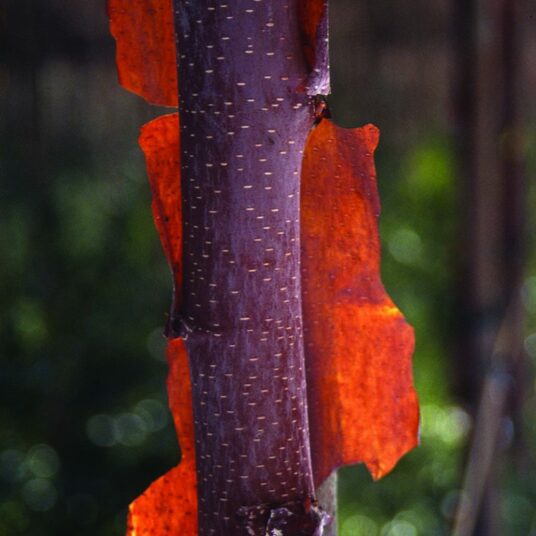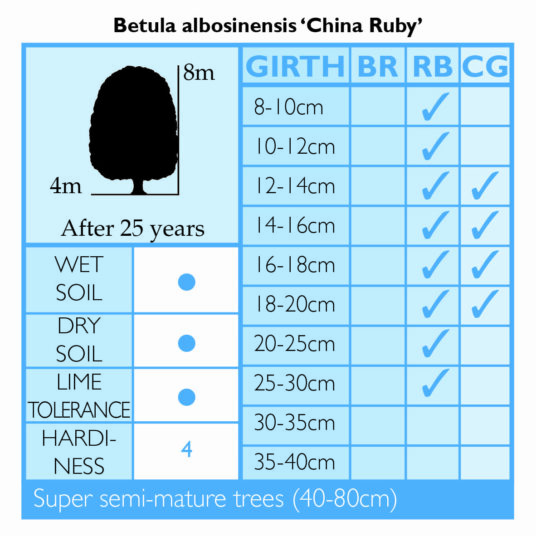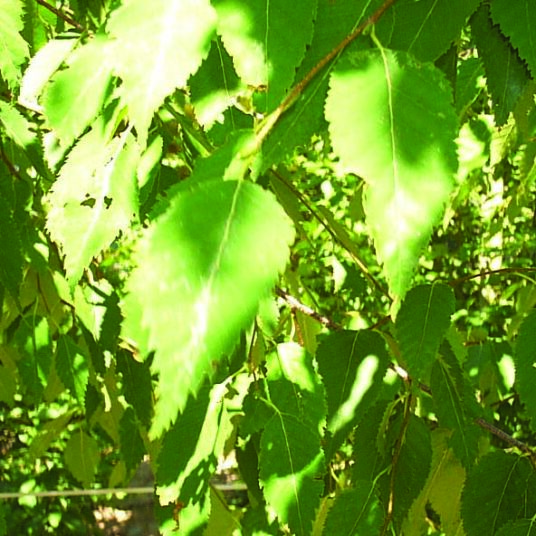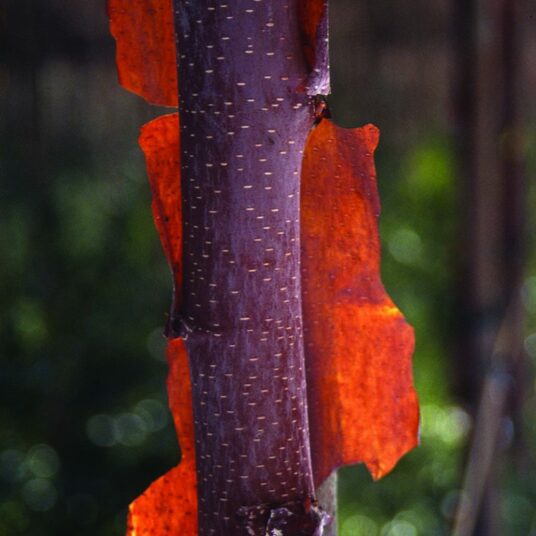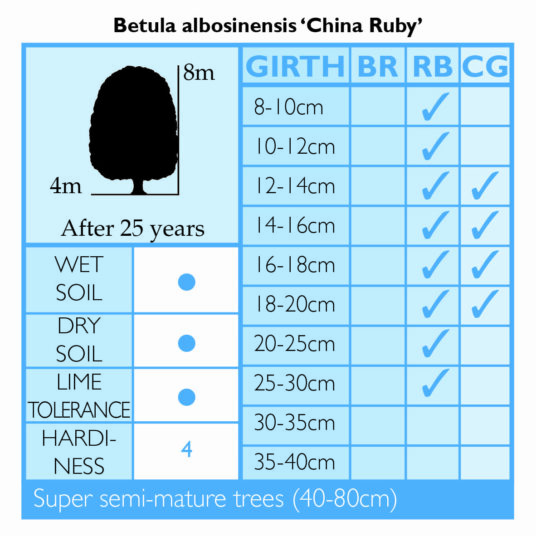 Betula albosinensis 'China Ruby'
"Chinese Red Birch"
Enquire
Tree Information
A little less vigorous in growth than other Betula albosinensis, which allows for easier maintenance where locations have less space available. This clone provides the deepest bark colour of all the red birch, with profound shades of chestnut rust, burnished over lesser tones of creamy white.
A rare tree to be grown commercially, which has become a cherished favourite for designers that we supply.  The solid copper bark works well as a standard tree with a strong central leader. This is even more pronounced when planted between the contrasting white and broken form of two multi-stem Jacquemontii or Greyswood Ghost.
| | |
| --- | --- |
| Size | 8-10m high x 4m wide after 25 years |
| Environment | A hardy tree that establishes in most soils types including chalk or clay. Will tolerate dry conditions during summer periods |
| Bark | The most inherent russet trunk colour of all red birch, the China Ruby's darker shades of saffron are a firm favourite |
| Flowers | Male catkins appear with warming honey colour in the beginnings of spring. These grow to over 10cm long and are an invaluable early food source for wildlife |
Commercial Trees Enquiry
Please note this is for trade only.