Amelanchier lamarckii 'Robin Hill'
"Juneberry"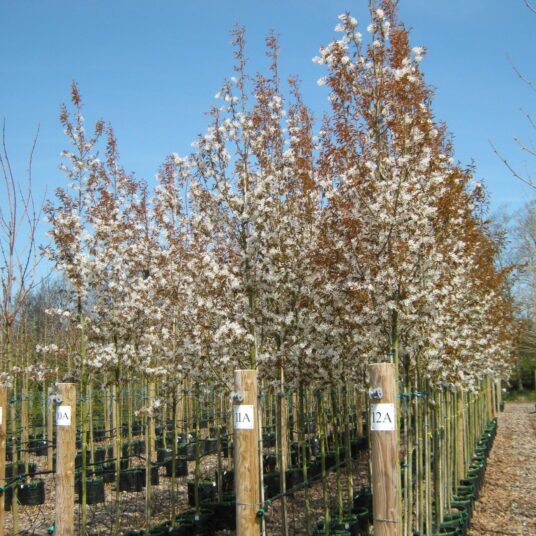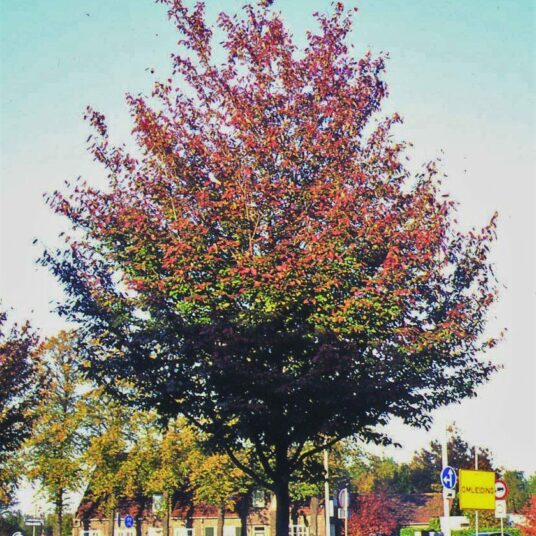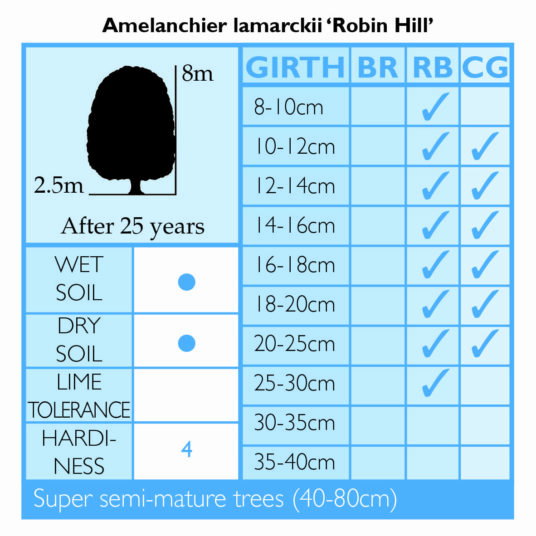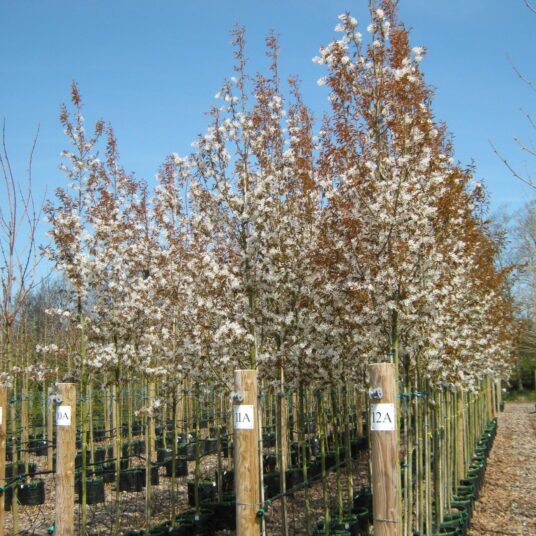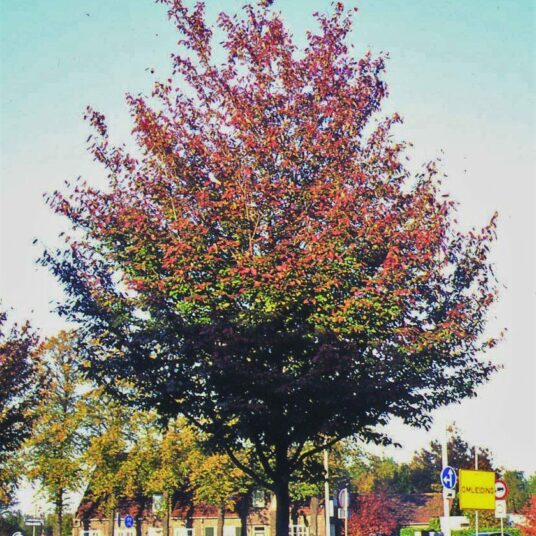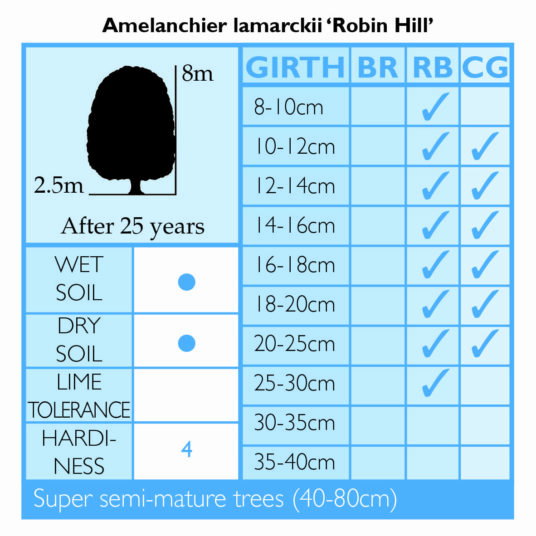 Amelanchier lamarckii 'Robin Hill'
"Juneberry"
Enquire
Tree Information
Amelanchier arborea 'Robin Hill' is an American form of the Amelanchier lamarckii. It has a compact, erect canopy rather than the wider spreading lamarckii, with arborea meaning branching like a tree. This is to signify its standard tree form rather than a bushy multi-stem variety.
It was selected and grown by William Smith at the Robin Hill arboretum in New York during the 1960s. It is particularly hardy, reaching around 8m with a narrow erect crown. Its upright swept branches make it ideal for bringing colour and feature to narrow dreary pathways and streets.
It is an excellent alternative to many trees as it is not affected by the browntail moth whose hairs cause irritation when in contact with skin. Its flowers open mid-spring, with pink buds bursting into brilliant swirls of creamy stars which adorn its branches. The more pleasant the spring weather, the more brilliant white the flowers are. The leaves unfold a bronzed sandstone, developing into a matt emerald green during the summer. At the first signs of autumn, these melt into butter popcorn yellows and golds, further developing into fiery orange with red tinges. As its name suggests, during the early summer of June, small black currant and liquorice coloured fruit develop and grow. These purple-black fruits are an absolute favourite for humans and birds alike and do not last long on the tree. You will have to be quick when picking because Robin Hill produces little fruit.
| | |
| --- | --- |
| Size | 8m high x 2.5m wide after 25 years |
| Environment | A hardy tree which tolerates poor soil environments |
| Foliage | Almost round leaves signify the smallest of seasonal changes with their changes in colour. They emerge bronze and quickly freshen to emerald green for the summer. This further develop in yellows, golds and orange with red tinges as the autumn days go by |
| Flowers | A profusion of creamy white, star shaped flowers enrich any area during the middle of March |
| Forms | Available as a multi-stem |
Commercial Trees Enquiry
Please note this is for trade only.