Alnus incana
"Grey Alder"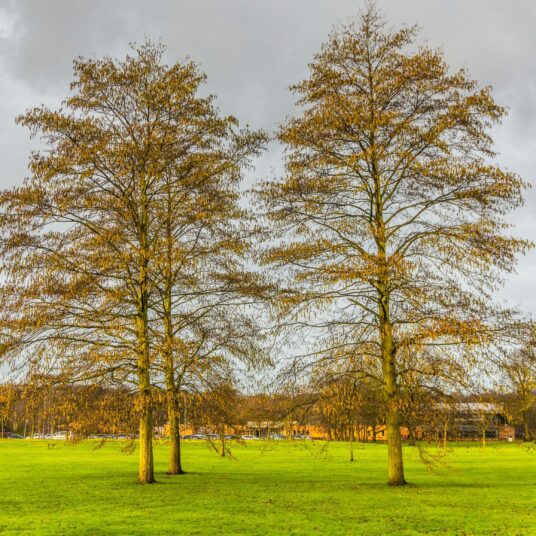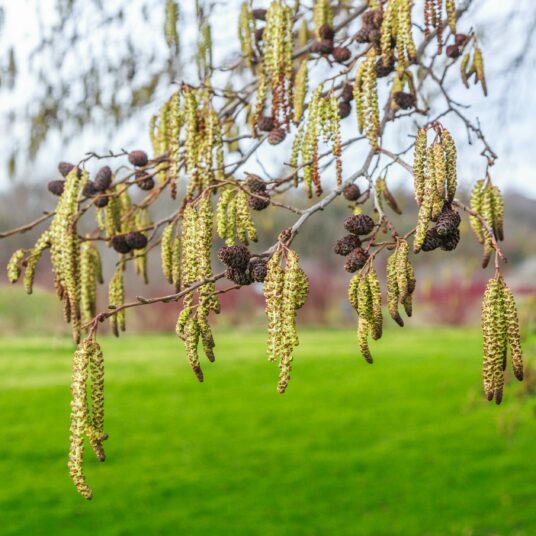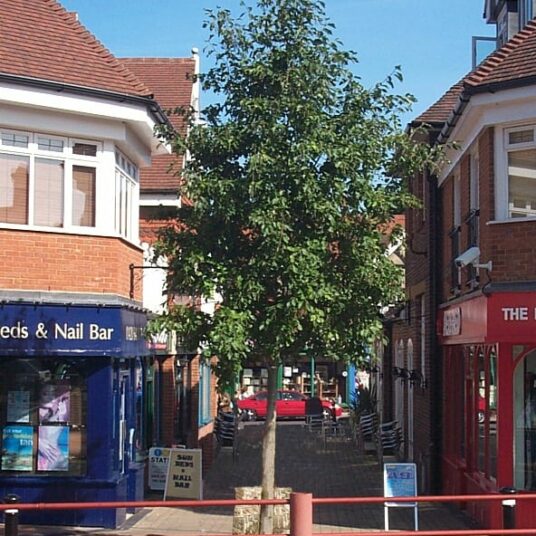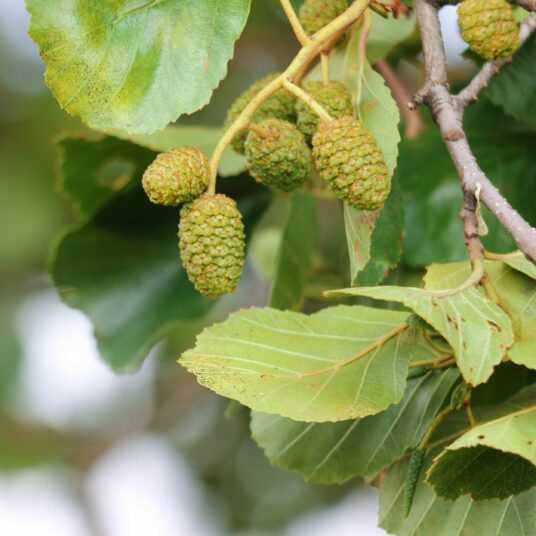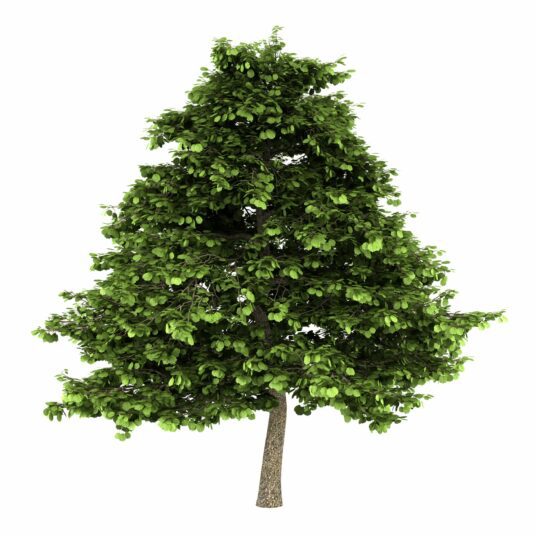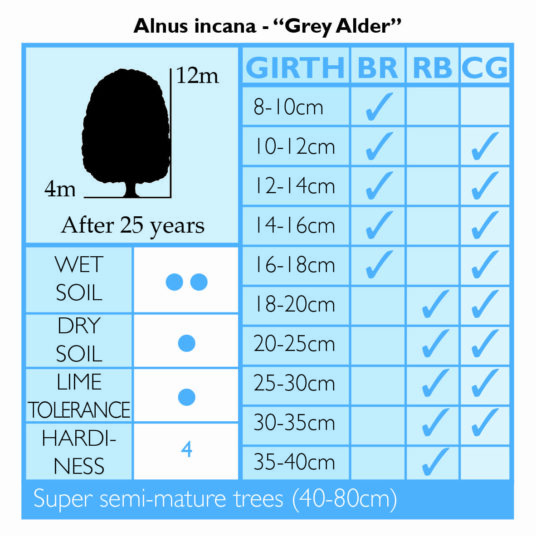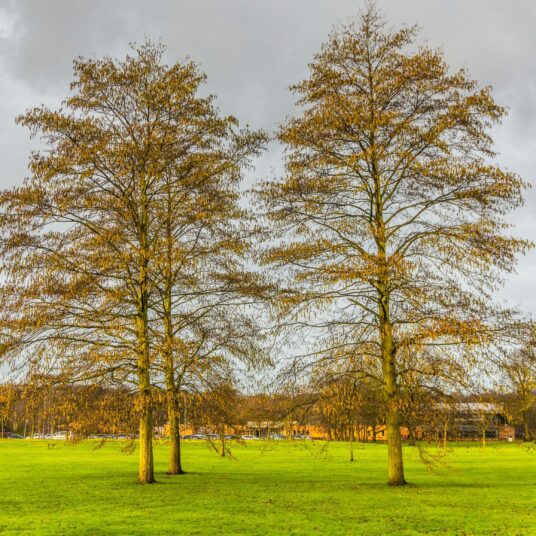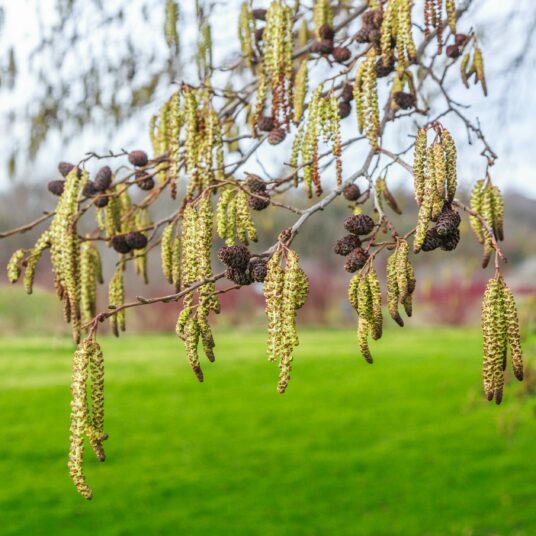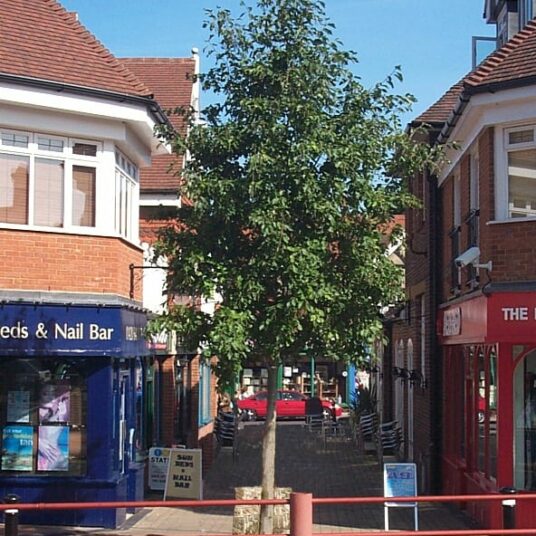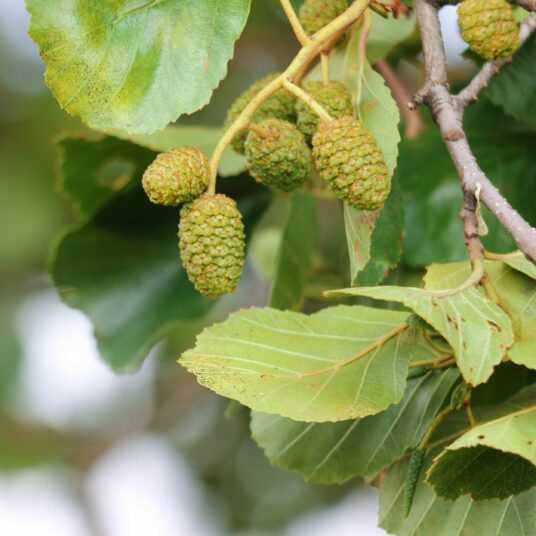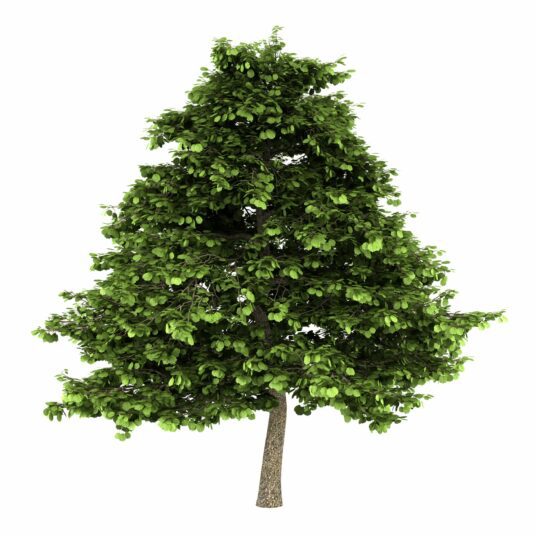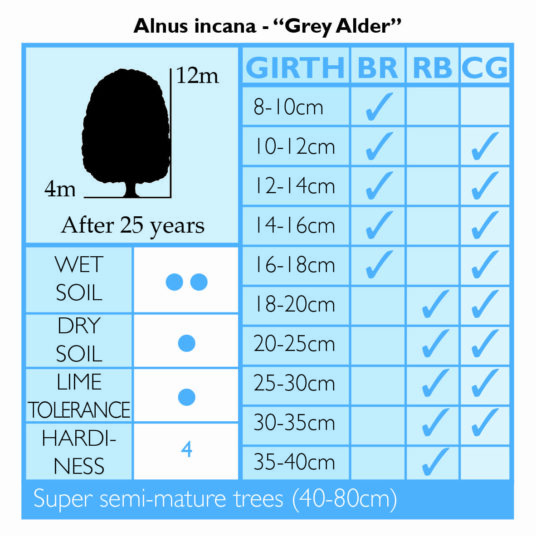 Alnus incana
"Grey Alder"
Enquire
Tree Information
First introduced to England in the late 1700s, Alnus incana is named for its smooth grey bark, which is retained all the way through its maturity. Like all alders, it is a hardy tree, tolerant of the most challenging situations including wet soils and exposed locations. It thrives within difficult chalky and clay soils, making it a nice alternative to common Alnus. It is a particularly light-demanding tree, requiring full exposure to as much sun as possible. This creates a nice solution for exposed locations within difficult urban areas that require quick, instant shading. It roots a little shallower than our native Alnus, which should be considered when planting within liftable hard surfaces.
The catkins of A. incana develop in late February with a pink hue of rosewood, contrasting the yellow seeds. These are followed by small dark leaves, which have a grey underside similar to the silvery bark. These remain dark green on the tree through to late autumn, turning yellow in late November. The leaves are quite different from those of the common alder making it easier to distinguish with the pronounced pointed tip to its leaf. They do not produce the sticky gum of the glutinosa on their new leaves or the stalks.
| | |
| --- | --- |
| Size | 12m high x 4m wide after 25 years |
| Environment | A hardy tree, non-native. Tolerates poor soil environments and thrives within wet conditions which are regularly waterlogged. It is resistant to dry spells, being found naturally on shallow stone slopes throughout Europe. It needs plenty of light and is particularly fast growing, making it ideal for quickly creating shaded locations in poorer soil sites. |
| Canopy | A medium size tree developing into a rough pyramidal form. Although it grows a little irregularly, it remains compact. New twigs are brown, with developed branches being smooth and grey as its given name. |
| Foliage | Distinguished from the common alder by the acutely pointed tip of the leaf. The smaller, darker green leaves have hairy silver undersides which flutter in the wind. Unlike glutinosa, there is no sticky residue on the stalks or leaves. |
Commercial Trees Enquiry
Please note this is for trade only.