Alnus glutinosa
"Common Alder"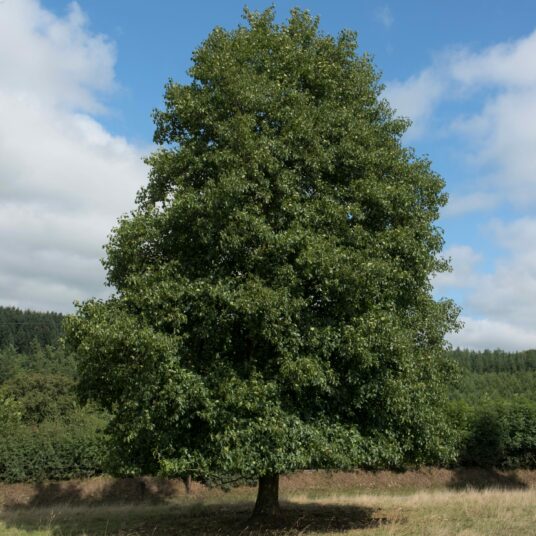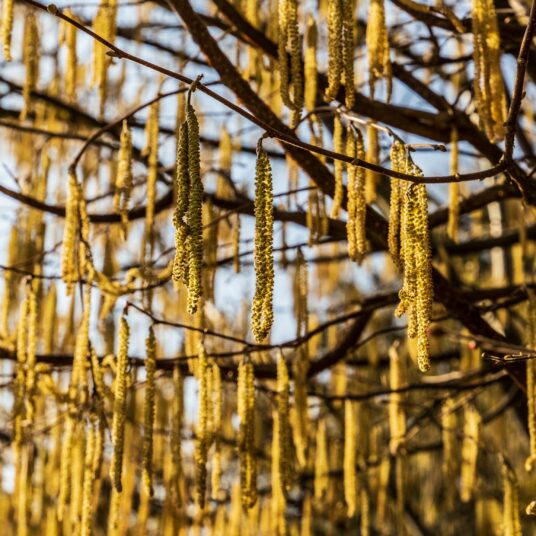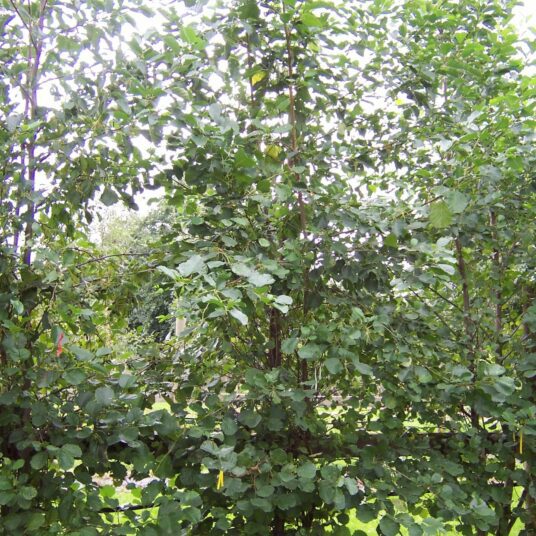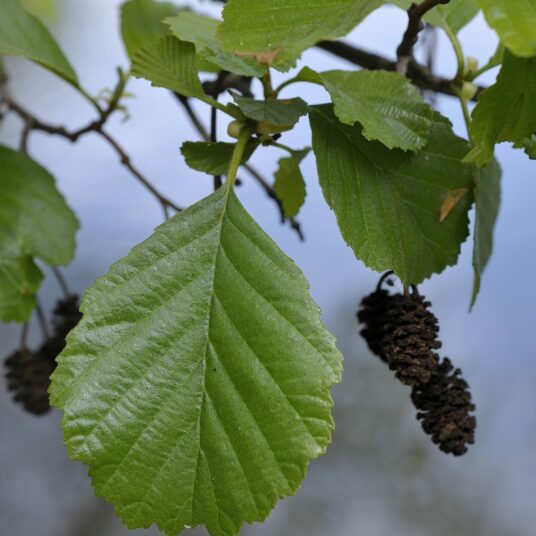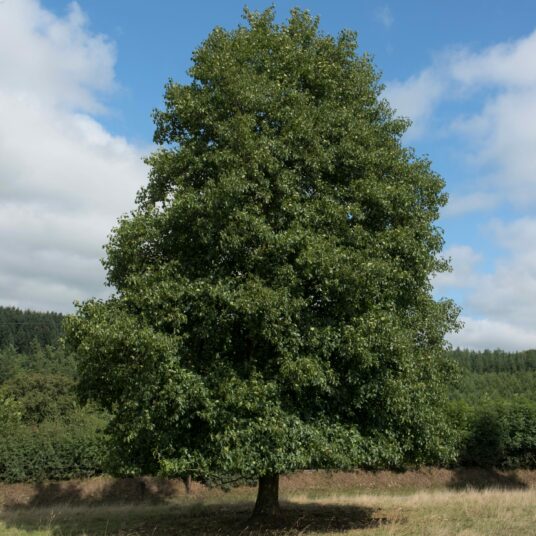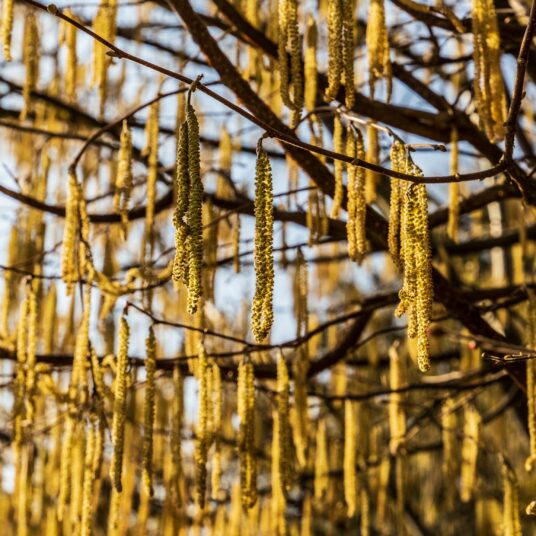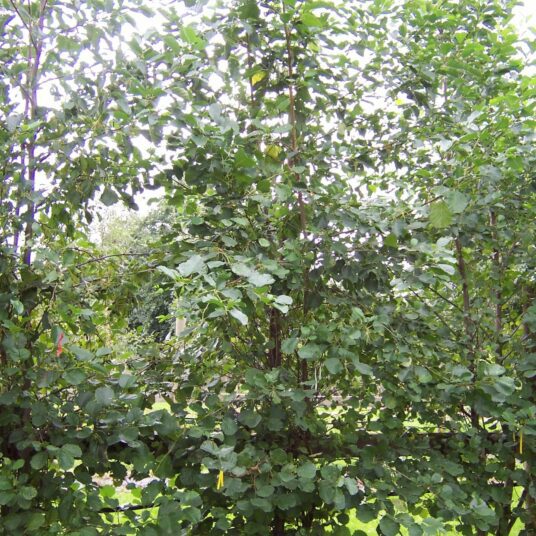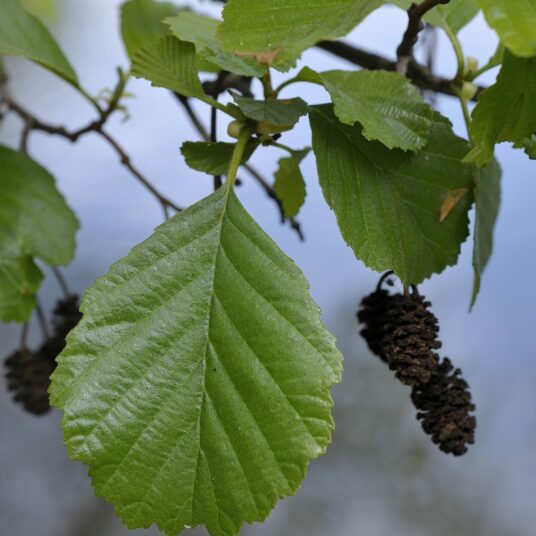 Alnus glutinosa
"Common Alder"
Enquire
Tree Information
Alnus glutinosa, or, common alder, is a native tree that excels within difficult locations. It is particularly suited for wet clay areas prone to regular waterlogging. At the base of its trunk, it produces adventitious roots above the ground. These grow from the trunk down into the soil, stabilising both the ground and the tree within its location. On certain sites, it can appear like stilt roots propping the tree up. It has strong symbiotic relationships with many mycorrhizae, particularly Frankia alni. This beneficial bacterium attaches itself to the roots of the alder and further improves soil fertility with nitrogen. A perfect tree for erosion control and stabilisation of river banks and water course-ways.
Its roots grow deeper than that of the Italian Alnus. This allows its use not only in wetlands but also for urban applications where clay is the predominant soil structure. It is ideal selected for roundabouts where salt spreading may occasionally disperse over from the road into the tree locations.
Its canopy is conical in habit but also forms fantastic multi-stems which remain natural looking. The male yellow-brown sugar-puff toned catkins provide an early food source for birds. These are interesting ornamental features that hangs compactly from the tree. The oval pear-shaped leaves are quite distinct with an indented tip rather than pointed. They are vivid green with deep attractive ridges that remain green until near the beginning of winter.
| | |
| --- | --- |
| Size | 12m high x 5m wide after 25 years |
| Environment | A native tree to the UK which is extremely hardy. It tolerates poor soil environments and thrives within wet, clay conditions which are regularly waterlogged for weeks at a time. |
| Foliage | Typical of trees growing near water, its leaves remain glossy green long into the autumn. As the Latin name glutinosa suggests, the leaf stalks and young leaves feel sticky with a resinous gum. |
| Wildlife | It feeds over 140 different species of insects, including butter?ies and moths. Its catkins are an early source of nectar and pollen for bees. |
Commercial Trees Enquiry
Please note this is for trade only.