Alnus glutinosa 'Laciniata'
"Common Alder"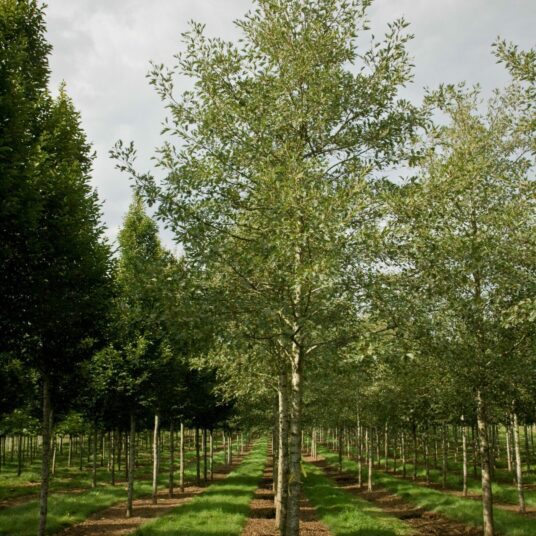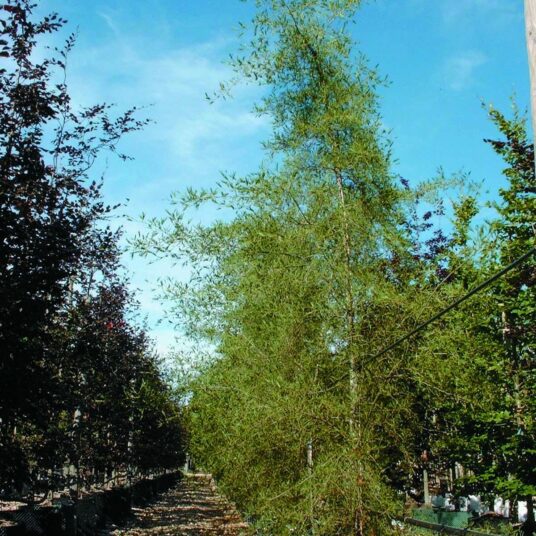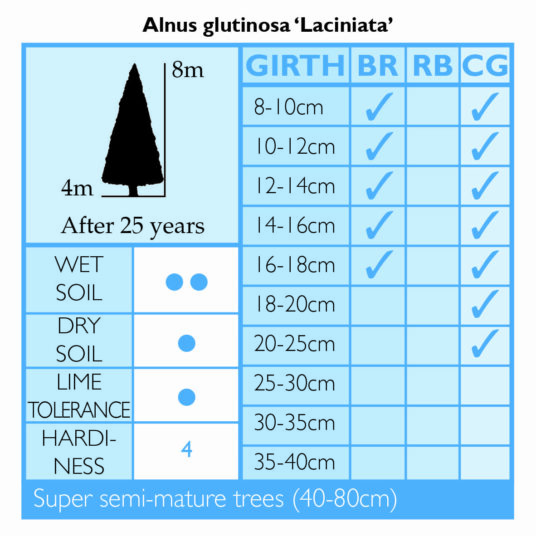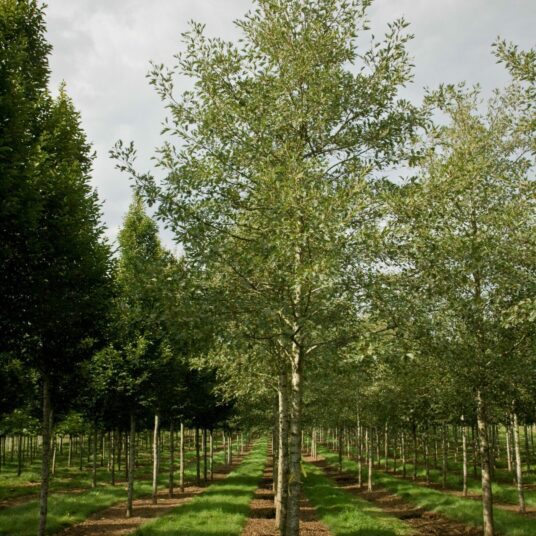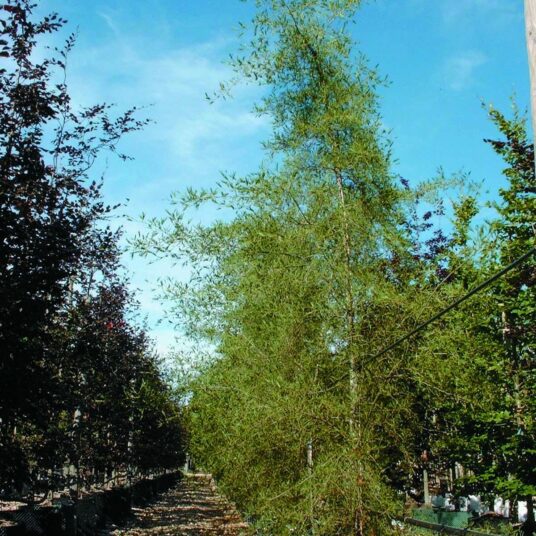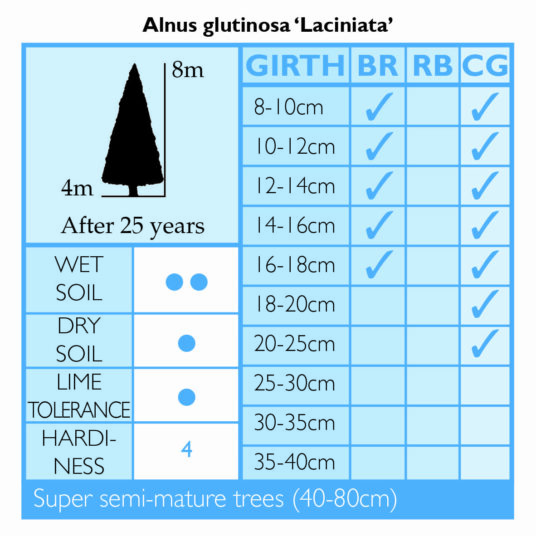 Alnus glutinosa 'Laciniata'
"Common Alder"
Enquire
Tree Information
Alnus glutinosa 'Laciniata' is a cultivar from our native Common Alder that came from France in the early 1800s. It is said that Trochereau De la Berliere found this form growing in the wild, which he took and planted in his garden near Saint Germain. Here it grew till 1838, providing cuttings to nurseries across all of France.
Like the species, it is a tough contender which thrives within rural locations, coping with issues such as wetlands, exposed winds, frosts and poor soils. It also happily grows within our urban locations, tolerating compaction, salt and air pollution.
This graceful tree has a smaller conical canopy than its parent. Its finely cut foliage sways on its slightly weeping twigs, providing a delicate ornamental feature to the landscape. Like all Alnus, its leaves remain late into the autumn, with the shades of slate green becoming yellow in the winter. Its leaves almost dance in the breeze, and when planted in avenues resembles the ruffling of feathers.
| | |
| --- | --- |
| Application | Ideal for small roundabouts, central reservations or exposed sites where salt spreading occurs. |
| Size | 8m high x 4m wide after 25 years |
| Environment | A hardy tree that tolerates poor soil environments and thrives within wet, clay conditions which are regularly waterlogged for weeks at a time. It is resistant to wind, frost and moderate salt. |
| Canopy | It has a narrow, more compact canopy than our native alder, which allows for planting in tighter urban locations. Its delicate leaf, subtle colour and gently weeping branches provide interest for ornamental use. |
| Foliage | Slate-green leaves are not as deeply cut as its parents with shallow, finer lobes. They remain on the tree late into the autumn providing lasting shades of green against the winter sun. |
Commercial Trees Enquiry
Please note this is for trade only.