Aesculus hippocastanum
"Horse Chestnut"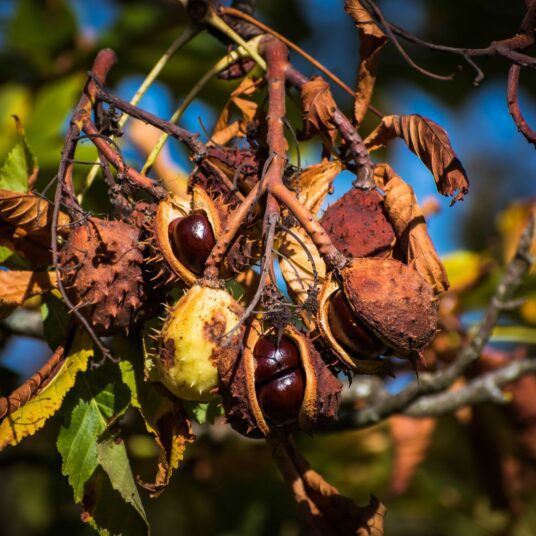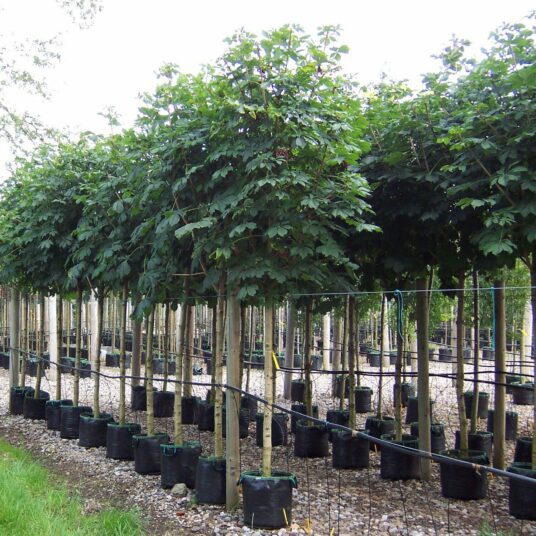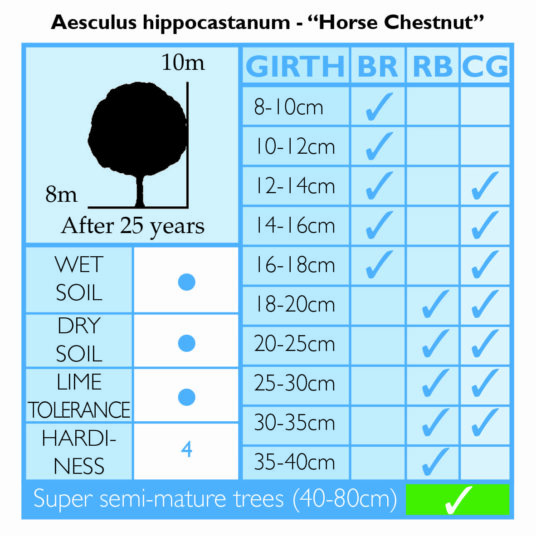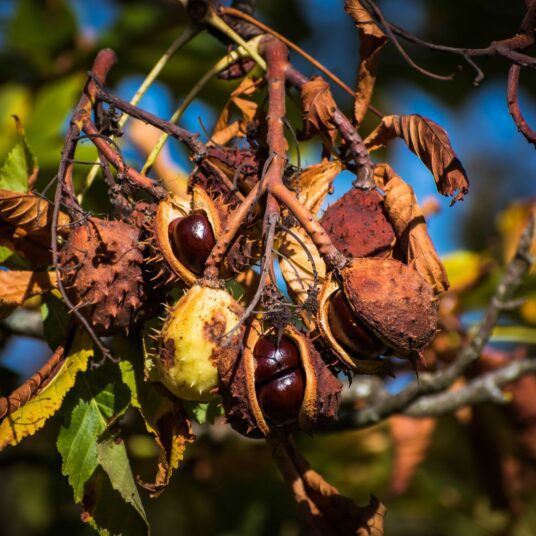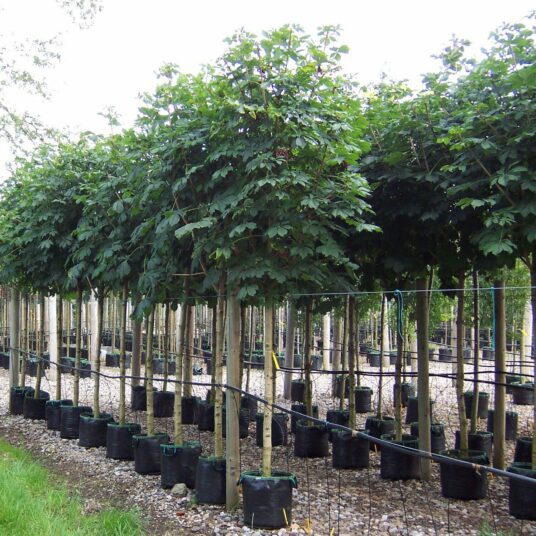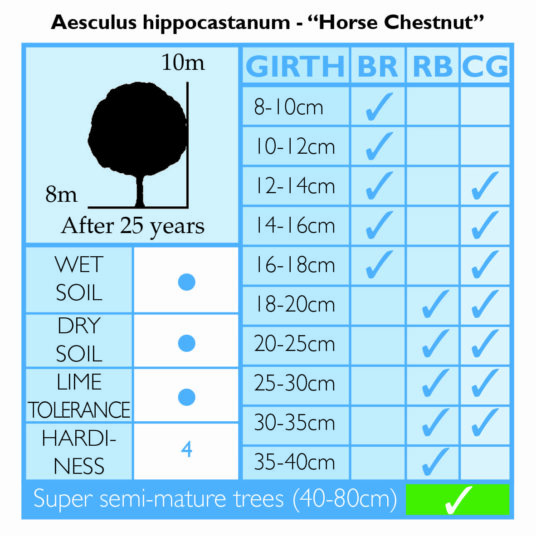 Aesculus hippocastanum
"Horse Chestnut"
Enquire
Tree Information
The Aesculus hippocastanum grows into a very large tree. It is the classic English tree, very stately, with the most beautiful and large flowers. These flowers bloom early to mid-May and are a stunning white display. Frequently seen and used in parklands and avenues. The "conker" produced by this tree is used by children to play games with. Ultimately this variety is a very large tree so it will need space to accommodate.
Commercial Trees Enquiry
Please note this is for trade only.