Acer saccharinum
"Silver Maple"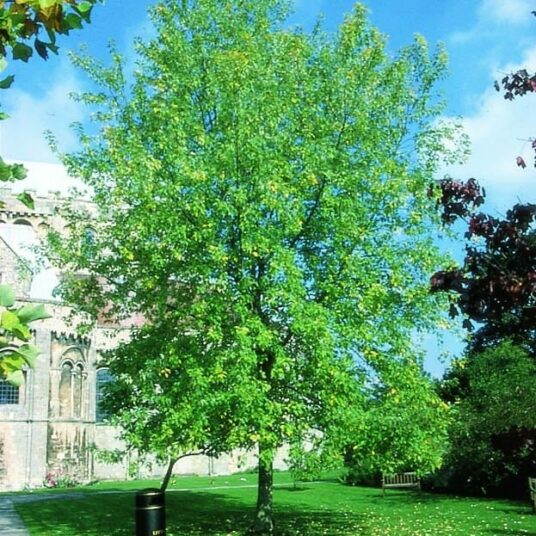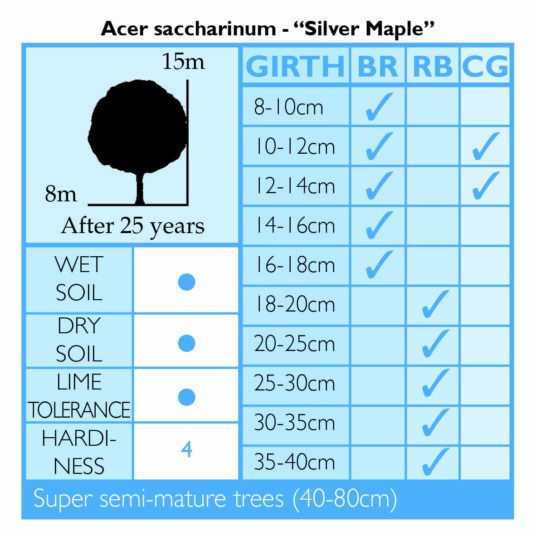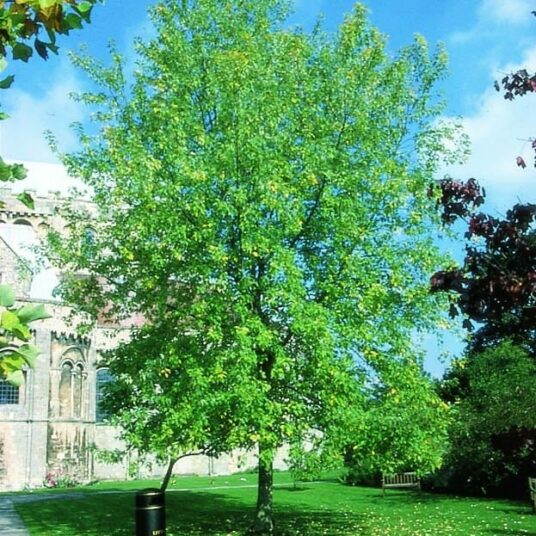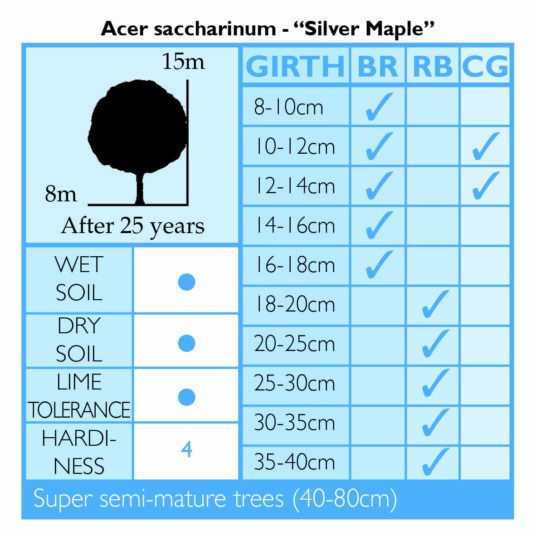 Acer saccharinum
"Silver Maple"
Enquire
Tree Information
The Acer saccharinm grows into a large tree. It is fast growing and its leaves are deeply cut with a white underside. In autumn its foliage turns yellow. The Acer saccharinum is a good foliage tree but has a rather gaunt habit. This variety is not recommended for windy sites as branches can be damaged or blown off. A beautiful tree that requires adequate space, ideal as a parkland tree.
Commercial Trees Enquiry
Please note this is for trade only.