Acer rufinerve
"Snakebark Maple"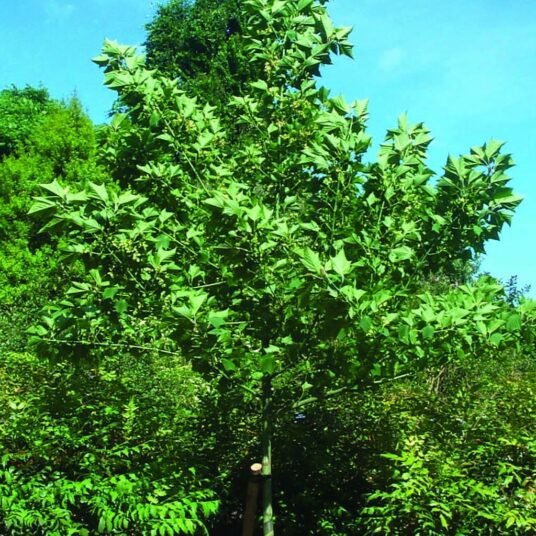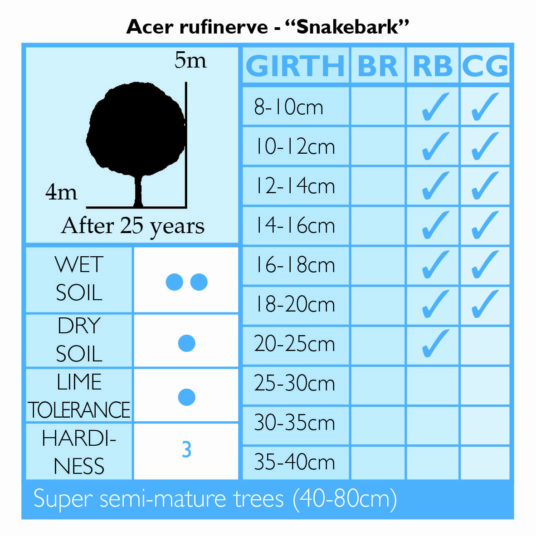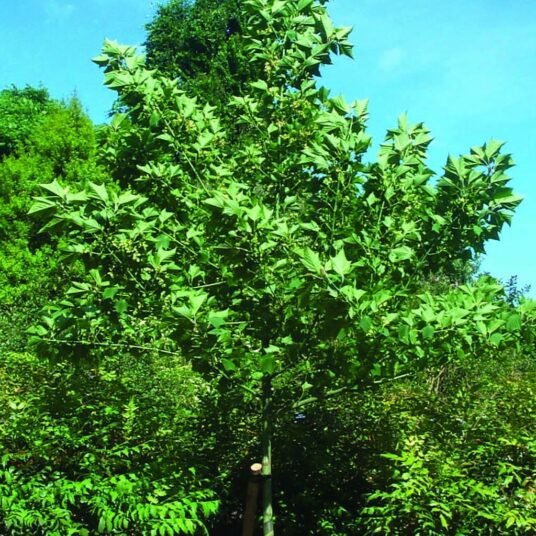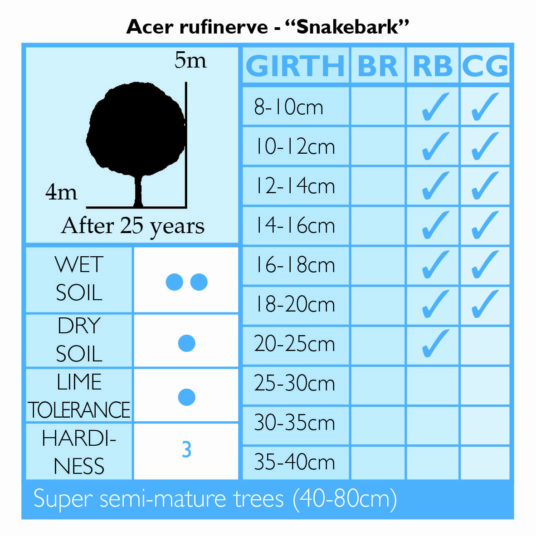 Acer rufinerve
"Snakebark Maple"
Enquire
Tree Information
The Acer rufinerve is a tree of medium size. Younger stems are glaucous whilst older stems and trunks are green with conspicuous white striations. The leaves are three-lobed and a bright green during spring and summer, similar to Acer pensylvanicum. Once autumn sets in the leaves turn bright red and yellow. Originates in Japan where it can reach 12m. A very ornamental tree ideal for courtyards or where it can be easily seen and admired.
Commercial Trees Enquiry
Please note this is for trade only.