Acer rubrum 'Karpick'
"Red Maple"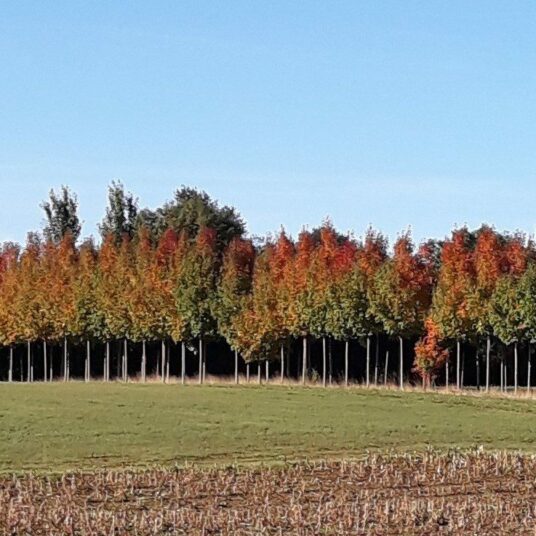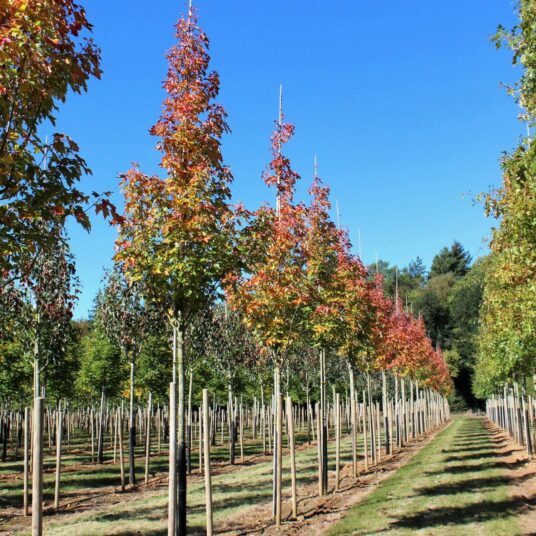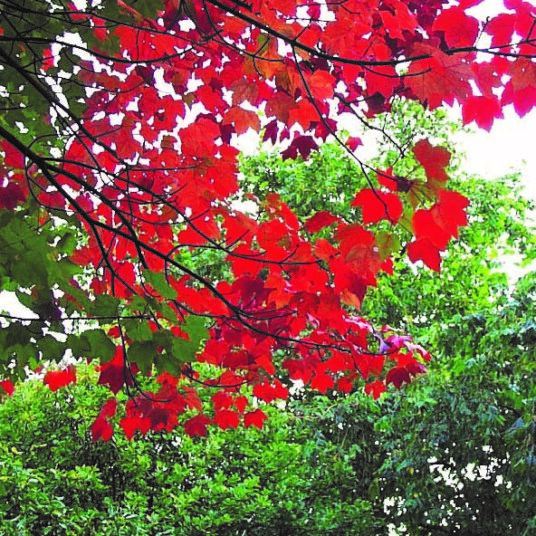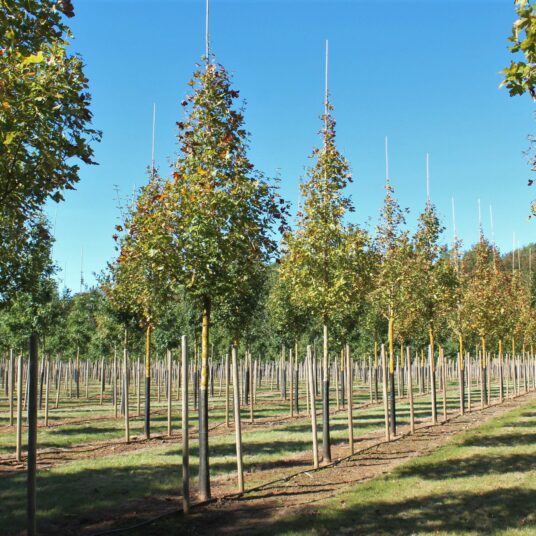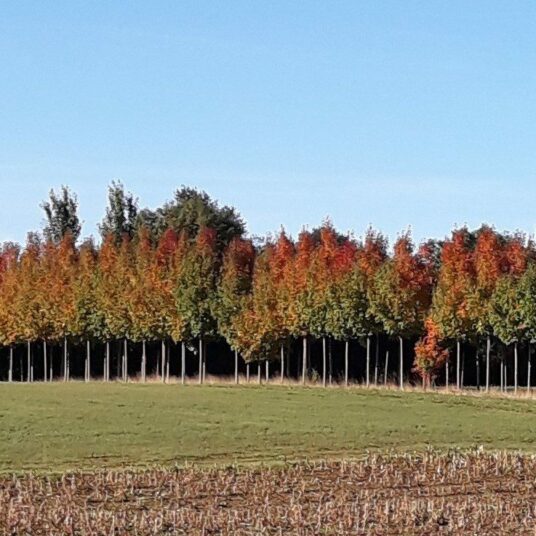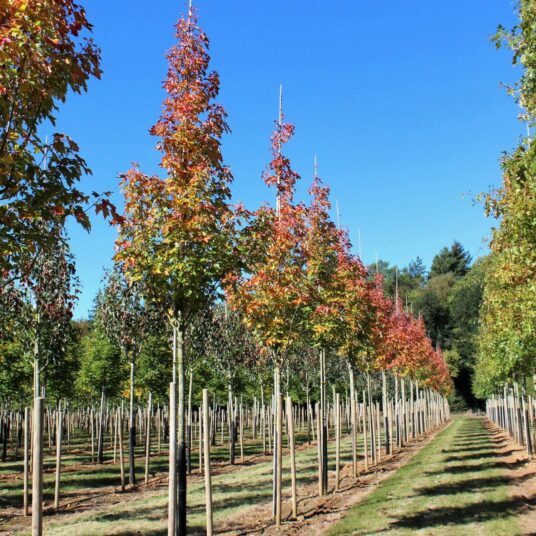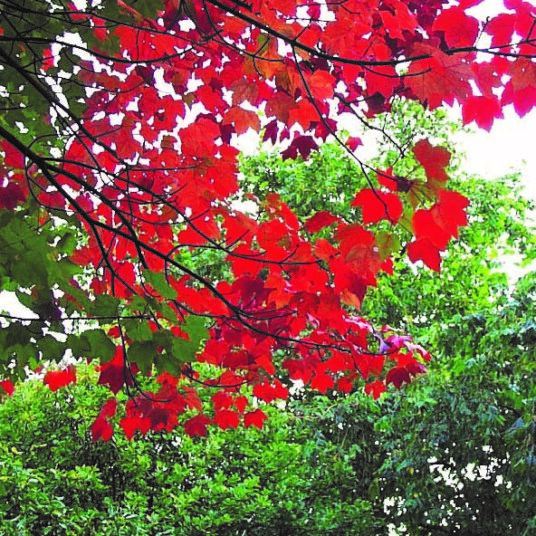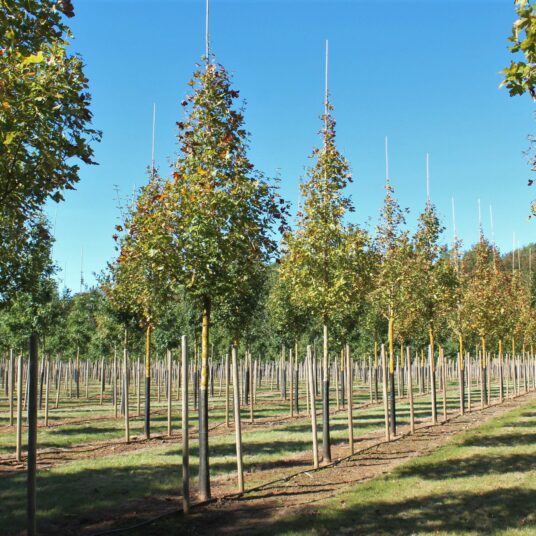 Acer rubrum 'Karpick'
"Red Maple"
Enquire
Tree Information
Acer rubrum, known as the Red Maple, is a stunning species native to America. The Karpick is a male variety first cultivated at the Femrite Nursery in Aurora, America in the early 1980s. It was named after Frank Karpick, who was the former City Forester of Buffalo, New York.
It was chosen for its strong central leader, narrow slender form and densely branched canopy. Its crown widens a little as it becomes established, but doesn't exceed a 5-6m width. Being a male cultivar, it does not bear flowers or fruit, making it the perfect choice for urban locations where tree litter would be an issue.
In spring, it unfolds its distinctive bright green leaves with green aqua undersides. The stalks to the leaves are deep crimson red, standing out amongst the dense crown. Come autumn, the canopy becomes ablaze with molten shades of orange and fiery reds.
This is a beautiful tree that creates striking displays when planted as a tighter, more architectural avenue. It is ideal for bringing defined interest in both urban and suburban areas. It also provides key interest when planted in parks or as a prominent feature in public open spaces Keep in mind it does not cope exceptionally well with coastal winds or salt spreading.
| | |
| --- | --- |
| Size | 10m high x 5m wide after 25 years |
| Environment | Not suitable for coastal areas, this tree excels in urban / suburban locations with limited space. It will have poor colour in areas of high drought and lime rich soils. It establishes well in paved areas and hard standing. |
| Canopy | A densely branched canopy which is very narrow when young. This matures a little wider as it establishes, but remains slender not exceeding a 5-6m width. |
| Foliage | The bright green leaves have almost aqua undersides, which shimmer in the breeze. They are on brilliant red stalks which contrast wonderfully in the canopy. Its autumn display is a key feature, turning vivid shades of orange and red. |
Commercial Trees Enquiry
Please note this is for trade only.