Acer pseudoplatanus 'Erectum'
"Sycamore"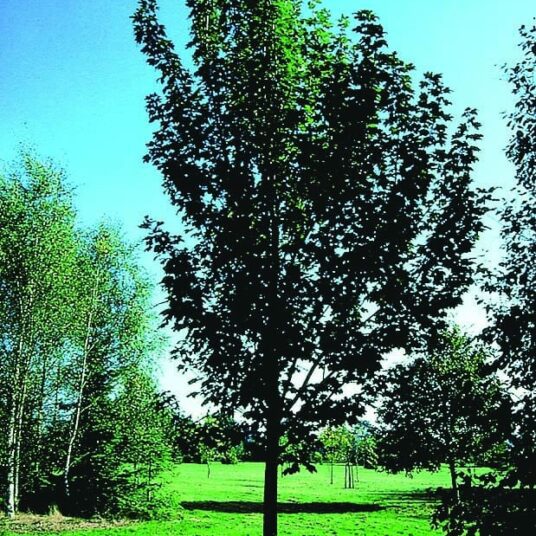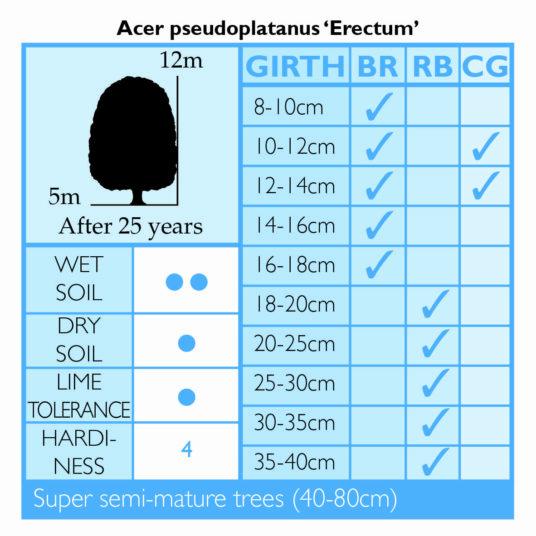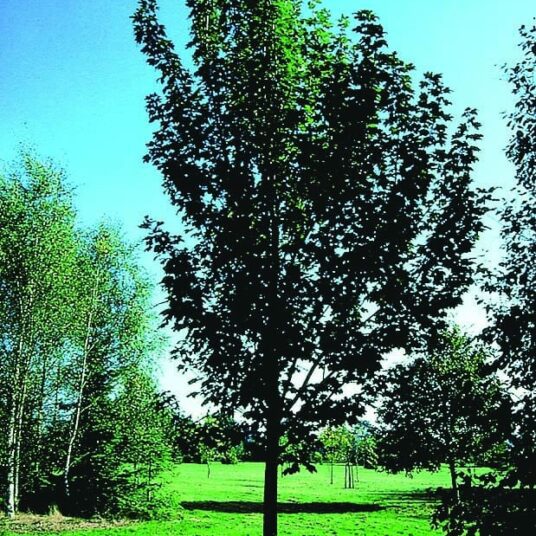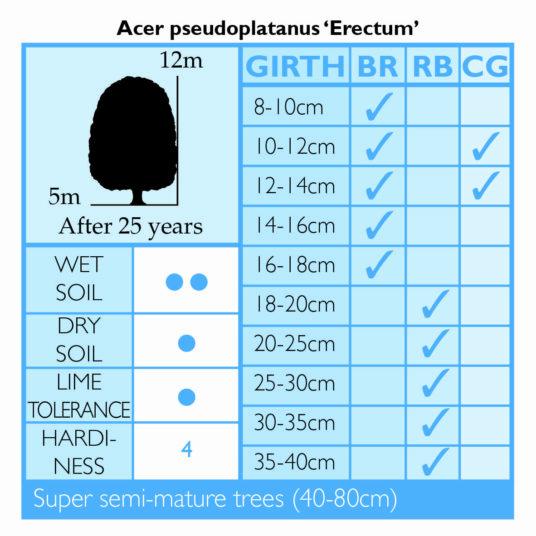 Acer pseudoplatanus 'Erectum'
"Sycamore"
Enquire
Tree Information
This variety was originally selected and cultivated in 1955 by the famous horticulturist Simeon Gottfried Albert Doorenbos of Holland. Simeon was distinguished for raising numerous important cultivars and began the movement for Dutch Elm resistant trees.
This strong cultivar establishes well in nearly all soil types with little requirement. It tolerates numerous harsh conditions such as exposed maritime winds and urban pollutions. Its canopy is ascending whilst youthful, spreading outwards as it matures whilst remaining uniformed and consistent.
Its new shoots are light candy green which contrasts with the dark large foliage. The leaves are of noticeable size at 30cm across, lazily swaying in the wind. Its fruit is helicopter winged nutlets, which develop in copious amounts.
This cultivar is particularly suited for feature avenue planting, spacious streets and public open spaces. Once established, it will require minimal maintenance providing cost savings to pruning schedules.
| | |
| --- | --- |
| Size | 12m high x 5m wide after 25 years |
| Environment | Extremely hardy tree that is deep rooting and tolerant of nearly all soil types. Thrives in urban locations and coastal maritime positions. |
| Canopy | Far better and a more consistent uniformed canopy than its parent A.pseudoplatanue. Its branches are ascending whilst young, reaching outwards as it matures. Requires minimal maintenance and pruning works throughout its life. |
| Foliage | Dark green leathery leaves are larger than its parents growing up to 30cm across. It has short stubby stalks connected to a uniquely straight leaf base. |
Commercial Trees Enquiry
Please note this is for trade only.