Acer platanoides
"Norway Maple"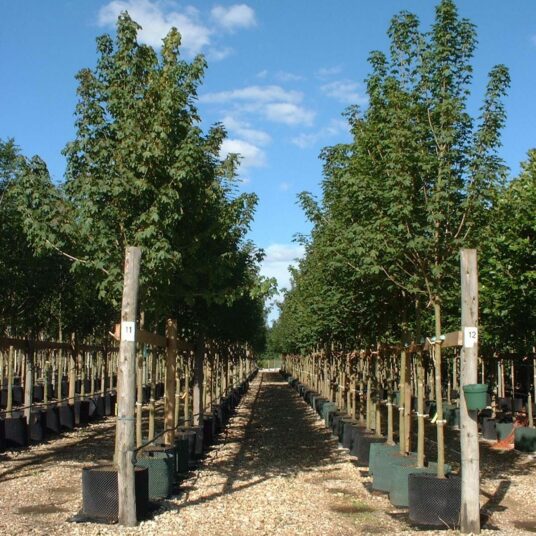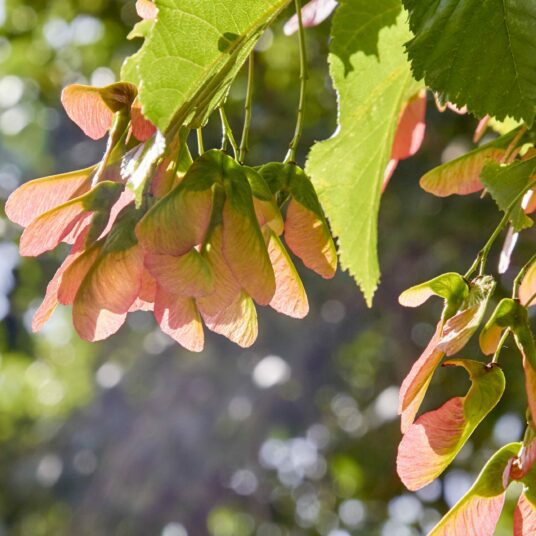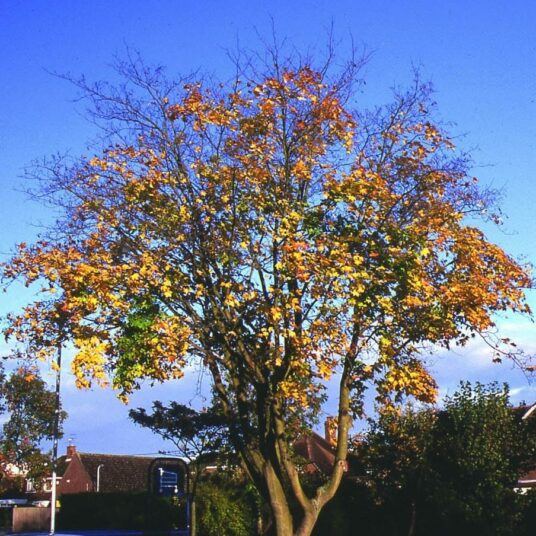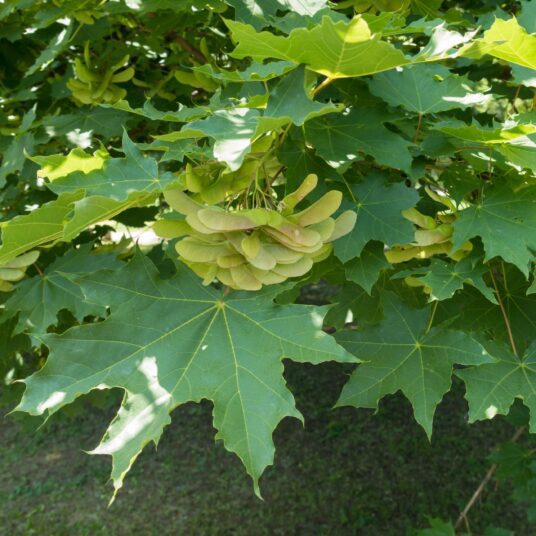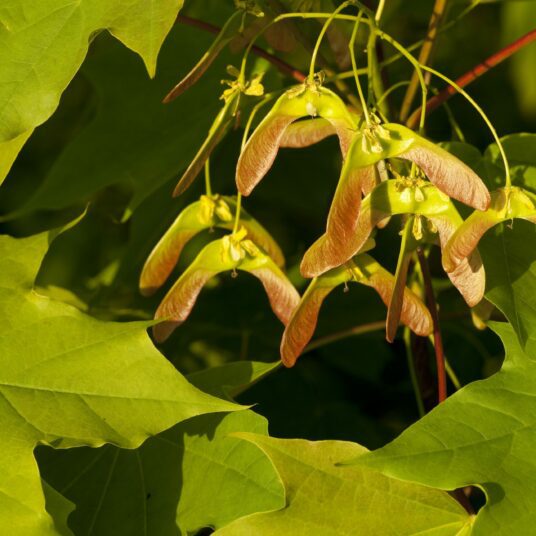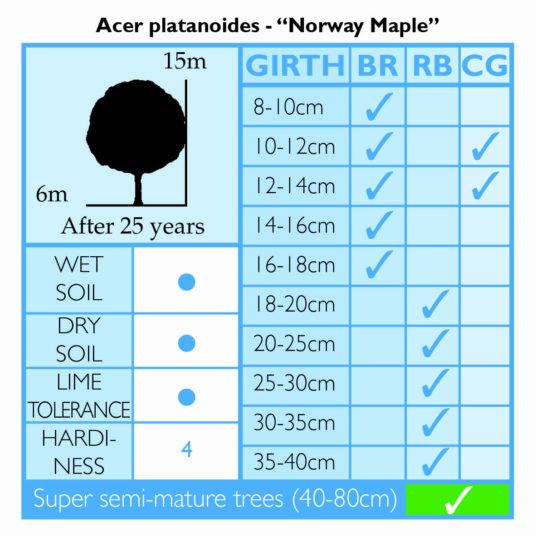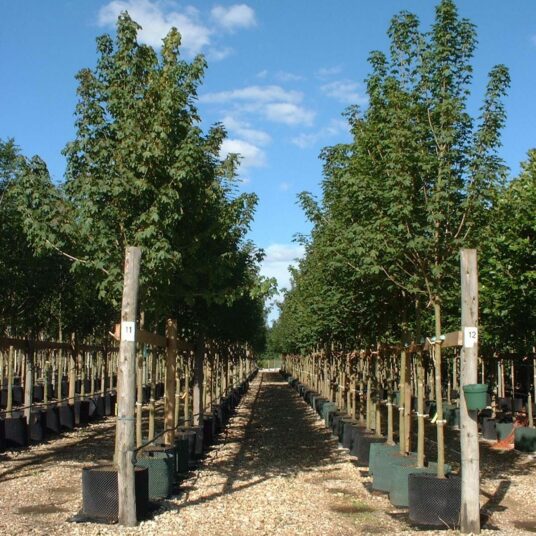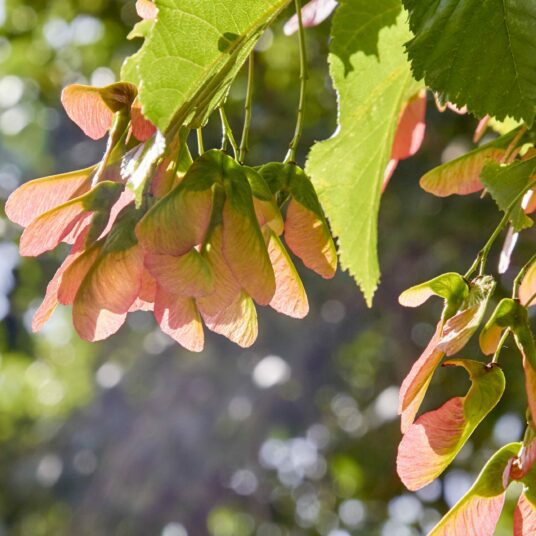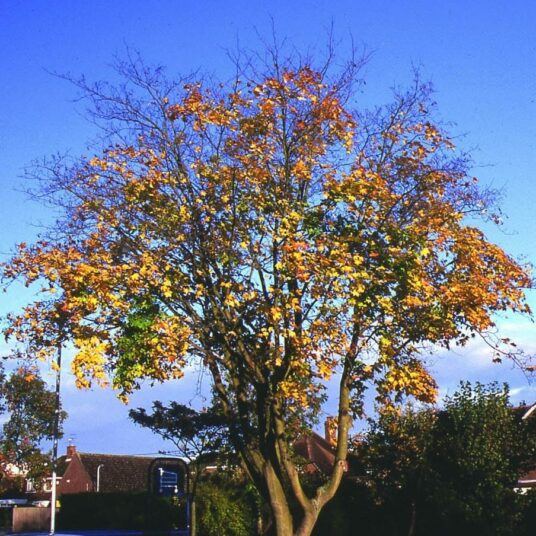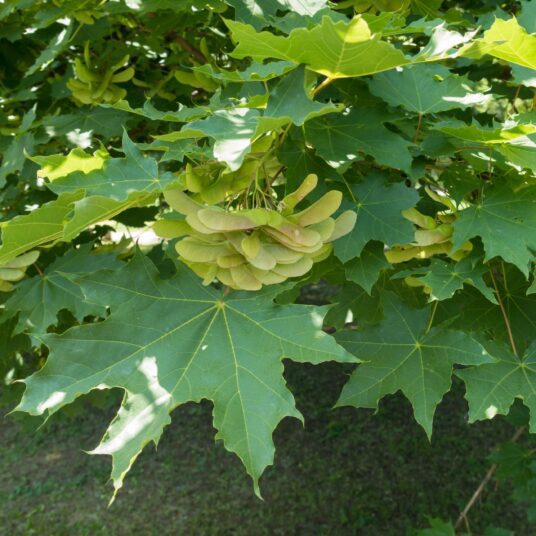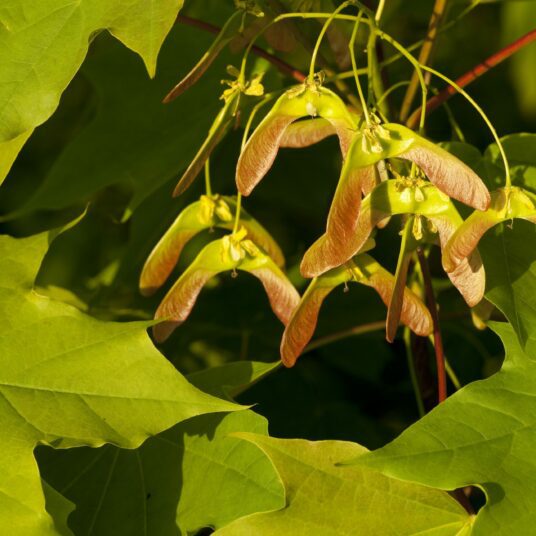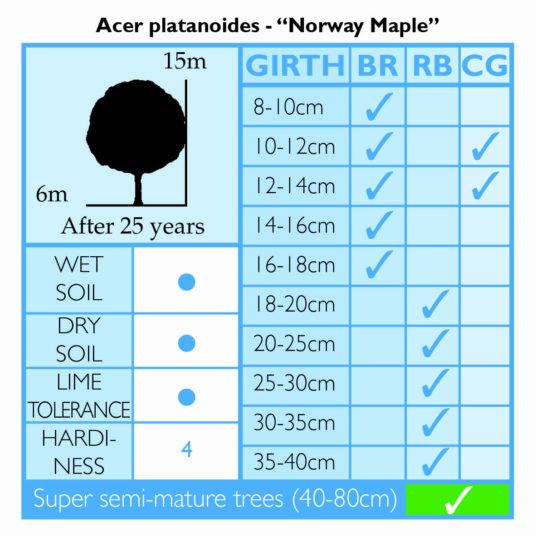 Acer platanoides
"Norway Maple"
Enquire
Tree Information
The Norway Maple is such a fantastic specimen tree, it has probably produced more cultivars than any other species.
It forms a strong, outreaching canopy with open-spaced branches that can command any landscape. A nice alternative to the London plane for city planting due to its tolerance of pollution and poor, compacted soils. The Norway Maple produces an incredible fibrous root system, ensuring exceptional root-balls and strong consistent establishment. It does mean careful planning of adequate rooting space is required to ensure the roots do not girdle and strangle their own network. The rooting system is shallow, which ensures it can outcompete nearly all other vegetation and plants for nutrients.
Its buds are a sweet plum colour, quite different from the greener buds of Acer pseudoplatanus. Delicate lemon green flowers emerge on the bare branches at the very first signs of spring. These make way to large leaves which are typical maple-shaped with a fantastic vigorous look of vitality. The leaf stalks when broken contain a milky, foamy sap which is a clear way to identify it from the closely resembled Sycamore. It is usually the first Maple to produce its leaves in spring and holds onto its lemon iced autumn colour somewhat longer than most.
Native to Norway, this versatile tree provides many options of successful planting in both urban locations and open parkland as a specimen tree.
| | |
| --- | --- |
| Size | 15m high x 6m wide after 25 years |
| Environment | Tolerant of urban pollution and favours poor compacted soils, especially chalk. It will thrive anyway but doesn't fare well in waterlogged or peaty sites so will require good drainage. |
| Foliage | Typical maple shaped leaves which are a vivid candy apple green. These ripen to provide a lemon drizzle autumn display. |
| Multi Stem | Multi-stem option available |
| Flowers | Clusters of lemon washed flowers with 5 delicate petals emerge on the bare branches in early spring. |
Commercial Trees Enquiry
Please note this is for trade only.